10‌ Things‌ ‌to‌ ‌Do‌ ‌With‌ ‌Your‌ ‌Girlfriend‌
Most couples don't even ask what to do together at the beginning of a relationship.
But soon, many may feel that they are drowning in the routine and there is a need to find interesting and relation-boosting activities. You may soon realise you have run out of ideas for things to do with your girlfriend.
It is not a problem, it is a reason to act. If you want to improve your relationships and bring it to a new level, then it's time to consider creative things to do with your girlfriend.
Related Reading: 

Sweet Things to Do for Your Girlfriend
Top 10 creative things to do with your girlfriend
According to research, most US couples choose a cohabited lifestyle. Everyday routine is inevitable, but it's not a problem if you know how to diversify it—wondering about the things to do with your girlfriend?
Many activities can be great fun, and you don't need to rack your brains over finding places to take a girlfriend. Check out creative ideas on how to entertain her and spend time with pleasure.
This list will give you great ideas for things to do with your girlfriend.
1. Choose new activities
Any relationship needs new emotions from time to time. What are some interesting things you can do with your girlfriend?

Do any simple things you've never done before together. Activities to do with your girlfriend include:
Visit a museum or theater.

Go hiking.

Take a Latin dance class.

Try a new dish or exotic cuisine.

Try massage services or visit a spa center.
The list of spontaneous creative things to do with your girlfriend is endless. The bottom line is that you need to try something new and different than you have never done before with your bae. This can be an exciting and unusual experience.
2. Learn together with online courses
If you have free time, why not get real value? This is one of the best ideas for things to do with your girlfriend. Look for interesting online courses that you can study with your loved one.
Because of the rapid switch to distance learning, many free educational courses will allow you to learn new things and professions. If you are looking for cool things to do with your girlfriend, then this is it.
Learning together is a good idea as it will be something new in your relationship.. Maybe your girlfriend wants to get a new job, and in this way, you can help her achieve what she wants and learn a new profession.
3. Create a love blog
If you are the kind of couple who love to take photos and spend time in a non-standard way, then why not share it with others? Perhaps you can share dating ideas with those around you or share the secrets of a great relationship.
This could be some cool stuff to do with your girlfriend.
Wondering what is a fun idea for things to do with your girlfriend? Blogging can become not only an interesting joint hobby but even an opportunity for subsequent earnings.
Social media are also good platforms for blogging about your love, so give it a try. Consider the following points if your partner likes this idea:
Prepare interesting photos. Come up with ideas for the next photos. There is no doubt that your girlfriend will come up with something that will appeal to your subscribers.

Come up with content. Users want to read interesting tips and stories.

Create a branded link and specific hashtag for your blog.
This is enough to try yourself as a blogger. Working together on a blog can grow from a hobby into a real way to make money. This option is also winning for your relations development.
You will learn to listen to each other, find the middle ground and of course, spend time together.
4. Practice yoga together
Wondering what to do with your girlfriend?
Invest in your health together! Why not improve your relationship with some physical activity? Even if you have never been actively involved in sports before, yoga is a good option.
Firstly, yoga has almost no contraindications – this is the case where your age and previous experience in sport aren't a decisive factor. Secondly, yoga is a popular form of physical activity among modern couples.
Practicing yoga with your loved one on the one mat is an enjoyable way not only to achieve body and mind harmony. It is also to reach a more spiritual level in your relationship.
Watch the video for couples or just start with some basic exercises. Perhaps yoga will become an integral part of your life, and taking care of your health with your sweetheart is a great idea.
Do not forget that this should be for a pleasant pastime and not a race for sports results.
Related Reading: 

Ways Yoga and Meditation Can Improve a Romantic Relationship
To get more ideas about yoga poses to perform with your partner, watch this video.

5. Go for a picnic
The pandemic taught us to be creative in the situation of limited opportunities. If your climatic conditions allow, then it's time to arrange a romantic date outdoors. This is a very romantic idea for things to do with your girlfriend.
As for the location, you can choose a forest, a local park or a beach. In this case, the main thing is not the place but the atmosphere. How to have fun with your girlfriend? Try a picnic!
What should you take with you? A mat, goodies, drinks, and a good mood will be enough to have a good time with your beloved and please her with a romantic atmosphere.
If you do not have the opportunity to go to nature, you can even consider your backyard as a picnic location. You might wonder what are the best places to hang out with your girlfriend, but as stated, the location is not as significant as your mood and romantic atmosphere.
6. Prepare a theme party
Have you often asked yourself, "What are some fun things to do with my girlfriend?" or fun things to do with a girl you like? If you seek something uncommon, why not organize a theme party with your sweetheart.
Even together, you can have a lot of fun and for this, you do not need to go to a bar or club. What theme do you and your girlfriend like? Are you missing the beach and sunny days? Turn on your creativity to spend time with your girlfriend.
For instance, if you choose a beach theme, you can cook Mojito or Blue Lagoon, buy tropical fruits, and find Hawaiian music. The main thing is that you both like such an idea. Such a party with your girlfriend is more fun than a party with 30 friends.
7. Play board games
How to entertain your girlfriend? Consider board games since most of them are quite engaging. Such a time together will be not only exciting but also beneficial for your relationship.
Firstly, it allows you to get to know your partner from a completely different side. You can find out how your partner reacts to winning or losing. Some games even allow you to look at your partner's diplomatic skills.
However, the main advantage of board games is that you can abstract from the world around you and focus on your romantic relationships. This is a great way to feel like children and carefree people again.
Which game should you choose? Make this decision together so that both can have fun.
8. Cook a dinner
Cooking dinner together will allow you to have a good time and warm up your romantic relationship. Choose an exciting recipe or try the cuisine of other countries.
Go to the store together, buy all the necessary ingredients. Don't forget about candles to prepare a romantic atmosphere when your dinner is ready. You can add this idea to the list of surprise things to do for your girlfriend.
Even if you both don't know how to cook, a simple salad or pasta doesn't require any special culinary skills. But spending time like this will show your girlfriend that you are caring and romantic.
Most girls dream of such a pastime so that it will benefit their romantic relationship. The main thing is to do all this together, and not just to buy groceries together and then show the recipe to your girlfriend. You should cook together.
Because if your girlfriend doesn't know how to cook, she won't like it if she has to cook everything herself. Helping and supporting each other is the key to a great relationship, and spending time like this will be a good manifestation of that.
9. Organize a pajama party
Why not spend an entire day watching your favorite movies or shows in bed and in pajamas? Prepare favorite treats, find a suitable show, and hide under a cozy and soft blanket. There is no doubt that your girlfriend will love this pastime.
The main thing is that you choose the kind of show/movie that you both like. For example, check out what's on Netflix. Here you can find an alternative to couples who have completely different tastes.
Well, if you want to win the girlfriend's heart for sure, then prepare a wide range of her favorite food. At such a party, sushi, pizza, and even ice cream will be appropriate.
Also, consider one more point for a successful party. You need to make sure that no one distracts you. That is, plan this day in such a way as to dedicate it only to your girlfriend and no one else.
10. Plant an avocado
Sounds strange, doesn't it? But why not do something together from scratch and track progress? This could be something fun to do with your girlfriend.
Growing an avocado is a creative way to hang out. Moreover, caring for this plant and its growth will delight the eye in the future. How to do it? Everything is very simple.
Today, many tutorials work, and after a while, you will enjoy a small avocado tree in your home.
Buy an avocado and leave the seed in the water. As soon as the seed cracks in half, there are roots at the bottom and the sprout at the top. It's time to plant your "pet" into the soil.
There is no doubt that this will bring you an exciting pastime and a feeling that you create something unusual for couples but usual for families.
Related Reading: 

How to Make Your Girlfriend Happy?
Conclusion
There are a lot of creative ways to spend time with your girlfriend and show her your love. Finally, remember the last point – just be yourself.
Suggest the ideas that will match her preferences but also don't forget about your desires. Keep balance!
Share this article on
Want to have a happier, healthier marriage?
If you feel disconnected or frustrated about the state of your marriage but want to avoid separation and/or divorce, the marriage.com course meant for married couples is an excellent resource to help you overcome the most challenging aspects of being married.
More On This Topic
You May Also Like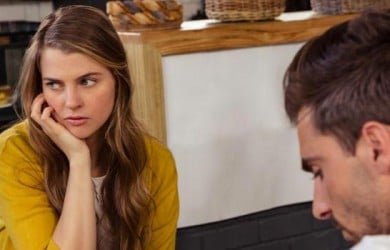 Popular Topics On Married Life