What Is Marriage Coaching? How Is It Different From Marriage Counseling?
To be human is to have baggage. Regardless of the severity of our past traumas, we all develop emotional triggers. We can either ignore them and hurt each other or accept that we all need guidance. Whether you choose marriage coaching or counseling, life becomes more bearable.
What to expect from marriage coaching
Did you know that the discomfort of asking for help starts in children as young as seven? In her article, "asking for help is hard," a Stanford researcher explains that asking for help often makes us feel weak or inferior.
The very opposite is true. Asking for help is brave. It's also a good thing to do for those who help us because we're wired to encourage social interactions by helping each other.
So, don't hesitate to connect to a marriage life coach if you feel stuck in your relationship. They will help you ground yourself, explore healthy communication habits and find ways to better relate to others, including your partner.
Marriage coaches are your thought partners who hold up the mirror to you so you can gain awareness of how you both impact the dynamic in your relationship. They won't give you the answers, but they'll ask you questions so you can find your solutions.
Together, you create a plan to become better versions of yourselves within your marriage.
Coaches observe how you interact and communicate to guide you in creating this plan. This then forms the basis for how they hold you accountable.
Within that, coaches give you exercises and homework so you can practice tools and skills to improve your relationship together. Some online marriage coaching websites take these exercises and form a more structured plan or advice program for you to follow.
There's nothing wrong with getting advice, and coaches often find themselves doing that at appropriate times. Nevertheless, relationships only improve when both people change something within themselves.
And inner change comes from self-awareness and self-discovery, not from being given advice.
Five ways marriage coaching can support you
Online marriage coaching is about initiating inner change to fix relationship problems. The first step is an exploration of the current behaviors before coaches can deploy a range of techniques.
Typical techniques, as explained in this Henley Business School article on "how coaches and leaders facilitate behavioral change," include focusing on solutions, reinforcing positive behaviors, befriending our emotions, and socratic questioning.
You might now notice an overlap between counseling and therapy, especially as you review the following benefits. In short, coaching focuses on building for the future, and counseling focuses on using the past to fix the present.
1. Gain insight
Marriage coaching online builds your understanding of where tough emotions come from. You learn techniques to create distance with those emotions so they don't overwhelm you such that you react.
With time, you become more skilled at staying calm and listening. Strong emotions tend to hijack our minds, so listening becomes impossible. Instead, as you become more intimate with the process, you learn to manage feelings and ensuing behaviors.
2. Learn conflict management techniques
Knowing your emotions will allow you to appreciate where they come from. So, a fear of abandonment feels terrifying and can be triggered by your partner working long hours.
With marriage helper coaching, you learn to talk about those feelings and to find ways to ask your partner if you can find a middle ground. On the one hand, they manage their workload, but on the other hand, they carve out time for you and the relationship.
One powerful technique which takes practice is the non-violent communication framework.
Related Reading

: 

5 Relationship Strategies & Techniques to Eliminate Stress
3. Build self-esteem
When we're in a marriage conflict, we tend to forget all the positives. Coaches can help you reconnect with what valuable traits you and your partner bring to the relationship.
With time, you build a more positive belief about yourself and learn to manage your inner critic. A coach might do that with you and your partner separately as well as give you the exercise to work on together.
Challenging your inner critic with the help of your partner can reignite the deep bond you might have once felt. After all, there's nothing more effective than being vulnerable together to reconnect as the fragile humans we all are. Empathy naturally follows.
Watch this School of Life video to explore the benefits of vulnerability further:
4. Develop future goals
Marriage helper coaching focuses on the future. A key element of that is to create goals that are both specific and timebound.
For example, you want to improve your relationship, but what does that mean? Is it about spending more time together or reducing conflict? Do you want to learn how to align your values and priorities?
Whatever it is, a coach ensures you have goals. They then act as your accountability and support partner to keep you going through the tough times.
Related Reading

: 

35 Relationship Goals for Couples & Tips to Achieve Them
5. Self-actualization
All forms of help are about making you feel whole again. Most of our relational conflict comes from our shadow parts that we try to ignore.
By getting to know those dark parts, you become a more integrated person who can deeply connect with others. In essence, those dark parts often react because they want to protect you from harm, but often they distort our realities showing us harm that doesn't exist.
For instance, you go into a rage because you feel rejected when your partner doesn't call you on their work trip. You start responding differently as you heal that rejected part of you with a coach.
Rather than seeing a rejection, you see your partner as being busy with work. So, the anger doesn't even flare up.
The more you heal those past wounds, the more you can build on your potential and grow as the unique person you are.
How do you know if marriage coaching is the right approach?
A marriage life coach or couple coaching expert gives you tools and techniques to get to know yourself and manage your relationship better. They give you homework and hold you accountable to keep moving towards your goals.
Coaching is right for you if you want to learn communication techniques, raise your self-awareness, and create a plan to work through your marital challenges. Moreover, marriage coaching programs are process driven so that you can create the relationship you strive for.
Another way to think of it is that coaching teaches you about who you are and how to approach relationships. On the other hand, counselors pay more attention to healing past trauma and emotional pain.
In summary, do you feel stuck in old habitual patterns because of your past? If yes, a counselor might be better for you.
Alternatively, do you feel ill-equipped to build a healthy relationship because you don't know how? In that case, work with a coach and remember that they'll tell you if they feel a counselor would be more suitable for you.
The overlap between marriage coaching and counseling
Coaching, counseling, and therapy are often used interchangeably, but subtle differences exist. While all of them aim to support people in healing and personal growth, their approaches vary.
As this BACP (British Association of Counselors and Psychotherapists) overview of choosing a counselor or therapist describes, counseling and psychotherapy are "umbrella terms" to enable people to improve their well-being, usually through some form of inner change.
Coaches have exactly the same purpose but are more process-focused and goal-driven. How they do that then depends on the coach and their training and background.
Nevertheless, top marriage coaches leverage techniques from psychology, including behavioral science and positive psychology, among others.
In reality, coaches without the basics of psychology can often do more harm than good, as detailed in this HBR article on the dangers of coaching. Coaches can lead you down the wrong path without some understanding of how the mind works.
To give you some positive examples, as you can see from this article about the behavioral change process in coaching, coaches use various tools. These include reframing, which comes from Cognitive Behavioral Therapy, reinforcement from behavioral psychology, and strengths inventory which comes from positive psychology.
Overall, the marriage coaching vs. counseling overlap comes from the fact that they both have a similar goal: to improve well-being and allow people to grow.
Related Reading

: 

The 10 Best Benefits of Marriage Counseling
How is marriage coaching different from marriage counseling?
While there is an overlap between marriage coaching vs. counseling, there are also some differences. The main one is that coaches support you with building the future, and counselors guide you through your past to improve your present.
Moreover, counseling is more about healing, whereas coaching is about growth. Of course, the two are intertwined, but a coach might focus more on your strengths, whereas a counselor might unpack your pain.
Both coaches and counselors provide a safe and empathetic space for you to be yourself. Although, coaches will be more goal-focused, and counselors will be more emotion-focused. Again, the two overlap, especially when you compare a marriage coach with a marital counselor.
For some people, counselors are more specialized. While that might have been true some years ago, coaches can also specialize in an area of expertise, which is why you have everything from life coaching to leadership and marriage coaching.
Finally, training is different for coaches and counselors, although you'll often see counselors becoming coaches and vice versa while borrowing each other's techniques.
To complicate matters, you also have therapists. As this article from Harley Therapy on the differences between psychotherapy and counseling describes, those terms also overlap.
When reviewing what's best for you, the main takeaway is to interview your potential counselor or coach. Ask them about their approach, their background, and marriage coaching certification.
You don't need to be an expert in the industry to listen to your gut and work with the person that builds the best rapport.
Choose the right solution for you
If you're still wondering if you should ask for help, consider what avoiding help might mean for you.
As this counseling blog on never asking for help details, it could be a sign of deeper issues such as trust issues, limiting beliefs, and even self-esteem, among others.
Start by reviewing the different marriage coaching websites that jump out to you. Explore a few until you find your top 3 that you can email or call. Ask them your questions and get a sense of their style and approach.
Moreover, you can only work with someone else if something feels right at first. Make sure you don't constantly blame the process rather than commit to your own personal change.
You can also review the various marriage coaching programs to give you a foundation. They can teach you critical life skills and feel less daunting at first.
If you want true change, that happens by reflecting with a thought partner. It's also good to combine a program alongside couples counseling.
Finally, ensure they have strong credentials and a valid marriage coaching certification from a recognized organization. The industry isn't regulated but the top coaches and counselors all belong to a respectable association.
FAQs
Here are some frequently asked questions about marriage coaching.
1. How does a relationship coach support people?
A relationship or couple coaching expert guides you to increase awareness of your behaviors and mindset. With them, you learn pivotal techniques to improve your relationship, including communication skills and conflict management.
Relationship or marriage coaches use a range of approaches to develop a plan of action with you so that you can meet some key goals. These approaches often borrow from psychology and adult developmental theories.
2. Is marriage coaching worth the investment?
The price can seem expensive at face value.
Nevertheless, how much are you willing to pay for a peaceful and fulfilled life?
You invest in education to find the perfect job, so why not invest in guidance to develop the ideal relationship?
Although, remember that just like education, you get as much out as you put in.
Online marriage coaching can sometimes be more financially efficient, depending on who you choose to work with. Furthermore, since covid, the coaching and counseling industry has exploded, so there are even more marriage coaching websites out there to suit every need and every budget.
3. What is a marriage coach?
Such a coach has a marriage coaching certification and often a more general coaching certification. They support you in identifying the gap between your current issues and where you want to be in your relationship.
Together, you create a plan to close that gap. To do that successfully, a marriage coach will give you homework and exercises to practice together. The more effort you make in between sessions, the sooner your success.
Getting the right help for your marriage
Whether you choose marriage coaching or couples counseling, there is someone out there who can support you with whatever you're facing in your relationship. Most of us never learn how to relate to each other in healthy ways.
Now you can change that and carve out a healthier relationship for yourself. We are wired to flourish under the right guidance because we have someone we trust who motivates us to try new ways of being.
As we start seeing the world differently, people around us start relating to us differently, and we grow. Be patient with the process and appreciate that there will be ups and downs. Each down is a valuable learning opportunity; one day, you'll realize you've made that change.
You finally feel grounded, calm, and in flow with your spouse.
Share this article on
Want to have a happier, healthier marriage?
If you feel disconnected or frustrated about the state of your marriage but want to avoid separation and/or divorce, the marriage.com course meant for married couples is an excellent resource to help you overcome the most challenging aspects of being married.
More On This Topic
Recent Articles
You May Also Like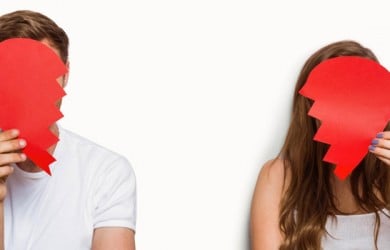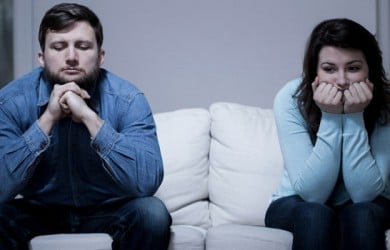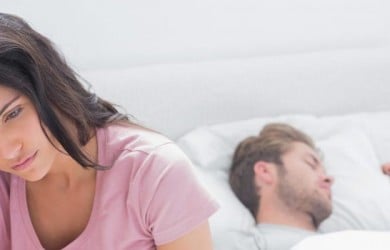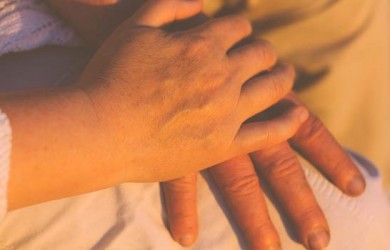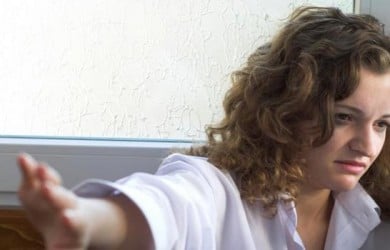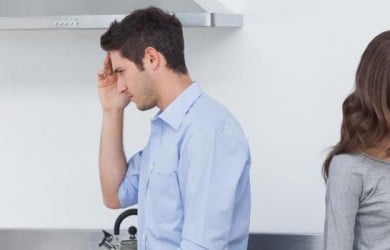 Popular Topics On Marriage Help