How Relationship Coaching can save your Relationship
All couples run into conflict and relationship problems from time-to-time. If conflict is ongoing and it becomes more than you can manage on your own, there are several options for resolving it and fixing the relationship.
One option when you encounter problems is relationship coaching. Learn about this method and how it can save your partnership below. Before you call it quits, it's worth working with a relationship coach, as you may be able to apply solutions from a coach to significantly change the course of the relationship.
What is relationship coaching?
You've probably heard of the concept of relationship counseling, and perhaps you think relationship coaching is the same thing. In reality, relationship coaching differs a bit from counseling or therapy.
In relationship coaching, you'll learn solutions for tackling current problems within the relationship. You'll receive guidance to help you overcome common relationship problems, such as communication breakdown, disagreements over parenting, and trust issues.
Life coaching for relationships differs a bit from counseling or therapy because the goal is not to overcome a mental health problem that is affecting the relationship, nor will your relationship coach focus on past trauma or experiences that have led to relationship problems.
Instead, relationship coaching is practical and focuses on the here and now, providing you with tools and solutions for overcoming issues in your relationship. A relationship coach will take a look at your relationship from a neutral perspective and provide actionable steps you can take to resolve the problems that are interfering with the health of your relationship.
What does a relationship coach do?
Relationship coaches provide a variety of services aimed at helping you to resolve relationship problems and become more skilled at managing relationships. Some common tasks of a relationship coach include:
Teaching skills, such as healthy communication and

conflict resolution

Helping you to change unhelpful attitudes toward relationships

Guiding you toward becoming more reflective on your own behavior in relationships

Improving your decision-making skills within relationships

Assisting with goal-setting

Offering support to a couple during times of conflict or distress

Helping couples to explore their expectations of the relationship and get on the same page

Assisting with the development of healthy coping skills

Helping you to

build intimacy

within the relationship
In some cases, relationship coaches operate from a religious perspective, helping you to use religious principles to develop a healthier marriage or partnership. Other relationship coaches use secular approaches, providing general solutions to common relationship problems and providing you with tools for emotionally connecting with each other and managing conflict in a healthy way.
Learn more about specific relationship coaching techniques in the following video:
How relationship coaching can save your relationship
If you're considering working with a life and relationship coach, you're probably wondering how, specifically, a coaching relationship can save your marriage or partnership. Consider the 5 benefits below:
1. You'll become in better alignment with your partner.
When two people come together for marriage or a committed relationship, they bring with them two different sets of life experiences, belief systems, and expectations about life and relationships. Even if two people are compatible with each other, they can have different expectations for the relationship.
Many times, relationship problems arise because each person assumes that their significant other has the same expectations, needs, and preferences as they do. In reality, each person in the relationship will have their own needs and opinions.
A relationship coach can help you explore your differences, so you can agree on how to meet both partners' needs within the relationship. For example, suppose you have different ideas about how to manage finances in a relationship. In that case, a coach can help you to get on the same page, so that money matters don't destroy the relationship.
Related Reading: 

11 Core Relationship Values Every Couple Must Have
2. It's action-oriented.
Relationship coaching uses a solution-based approach. This means you aren't simply exploring your feelings or healing childhood wounds. Instead, you're learning hands-on skills you can implement in your relationship today, so you can immediately begin working toward positive changes.
A good relationship coach will help you to identify specific actions you can take to improve your relationship. They'll remind you of the importance of being consistent in these changes, and they'll support you along the way.
What this means is that if you're struggling with ongoing conflict and you're about to end the relationship, your coach will be able to provide you with specific solutions that can get things back on track and, ideally, prevent you from splitting.
3. Your coach will hold you accountable.
Maybe you've made endless agreements with your significant other to make changes and fix the problems between the two of you, but it seems like you never stick to it. If this is the case, relationship coaching is beneficial because your coach will be there to hold you accountable.
When you undergo life coaching for relationships, you'll set goals with your coach and track your progress along the way. This means that failing to follow through isn't really an option because you'll have to check in with your coach and demonstrate that you're actually working toward change.
4. You'll develop new tools.
Unfortunately, we aren't all given a manual that tells us how to express our emotions and be good partner. This is where a relationship coach is helpful: they can teach you relationship-building tools, including how to express your emotions, how to communicate effectively, and how to manage conflict healthily.
For instance, if you're stuck in a pattern of negativity and criticism within your marriage, a relationship coach can teach you how to break the cycle and become more appreciative of each other. Or, your relationship coach might teach you about healthy conflict management, so you can start to make actual progress when you have a disagreement rather than getting into a screaming match.
Related Reading: 

10 Opportunities for Relationship Growth
5. Coaching provides a neutral perspective.
Sometimes, it's hard to be objective about our problems. A relationship coach is beneficial because they offer a neutral perspective and can take a look at your relationship through a new set of eyes.
With the perspective of a coach, you may become aware of problems that you didn't even realize were creating conflict within the relationship. You may learn, for example, that you're repeating the same pattern of ineffective behaviors in the relationship, and a coach can help you to identify and change this pattern.
A coach will also be honest with you about problems they see in the relationship. Perhaps you and your significant other are in denial of the nature of the problem, or one of you believes that the other is entirely to blame for problems in the relationship.
A relationship coach provides an honest, neutral perspective so that you can get to the bottom of relationship problems rather than avoiding them or continuing unhealthy patterns that you're unaware of at a conscious level.
Commonly asked questions
Here are some frequently asked questions
How do coaches build relationships?
Coaches build relationships with couples by talking to each person, understanding their wants and needs, and building rapport with the couple. This means that they will take time to listen to you and build trust with you.
A relationship coach will also place you and your partner at the center of the coaching relationship, helping you to build your motivation to make positive changes.
What is important in a coaching relationship?
If you're looking for relationship coaching services, it's important to establish an effective working partnership with your coach. The relationship coach should be someone that you trust, and you should feel comfortable opening up to them.
A quality relationship coach will take the time to get to know you and your significant other, and they will provide coaching services that are unique to the needs in your relationship. You should feel like your needs and opinions are respected, and you should work alongside your coach rather than feeling like they are just giving advice or telling you what to do.
Finally, a good relationship coach will maintain a positive attitude, focusing on your strengths and helping you to increase your motivation for improving the relationship.
Final thoughts
If you're struggling with ongoing conflict or other problems in your relationship and you're thinking about calling it quits, relationship coaching is a solution that can help you to save your relationship. Working with a relationship coach can help you to develop valuable skills such as communication, conflict-resolution, and stress management.
Fortunately, you can find relationship coaches online so that you can connect virtually and begin to improve your relationship from the convenience of home. If you or your significant other is dealing with unhealed trauma or a mental health issue, you may also benefit from relationship counseling to help you explore these deeper issues.
Share this article on
Want to have a happier, healthier marriage?
If you feel disconnected or frustrated about the state of your marriage but want to avoid separation and/or divorce, the marriage.com course meant for married couples is an excellent resource to help you overcome the most challenging aspects of being married.
Learn More On This Topic
You May Also Like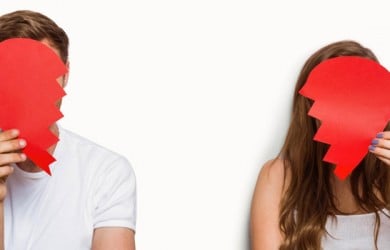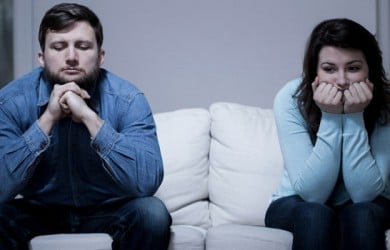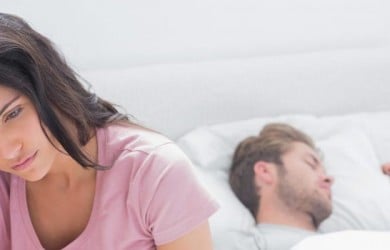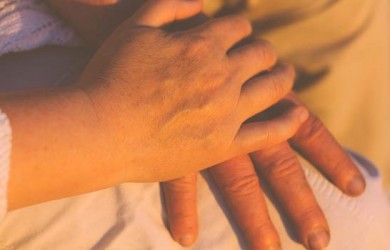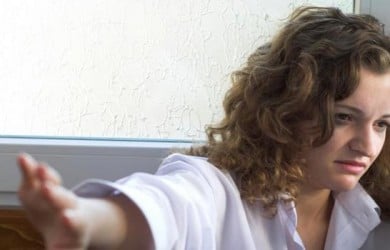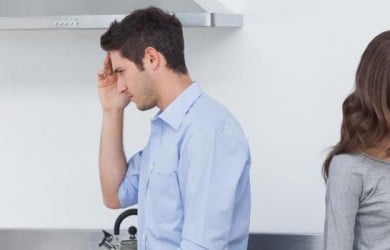 Recent Articles
Popular Topics On Marriage Help