Premarital Counseling & Therapy: What is Premarital Counseling?
Introduction
When thinking about marriage counseling, many people tend to be under the impression that couples should seek help from a marriage counselor only when their relationship is in trouble. However, seeking help before problems arise is far more effective.
Every relationship will inevitably face some challenges. Premarital or pre-marriage counseling can teach a couple the tools needed to overcome these challenges.
What Is Premarital Counseling?
While most couples eagerly prepare for the wedding, few couples prepare for the marriage that will follow the ceremony. This is what premarital counseling does.
Premarital Counseling helps a couple to eliminate or reduce their dysfunctional behaviors, improves their communication skills, and gives them the opportunity to discuss many challenging topics such as sex, finances, religious beliefs, and attitudes towards marriage in the presence of an objective third party.
In some cases, premarital therapy can also help a couple make the decision not to get married if their values and goals differ significantly.
Types of Premarital Counseling
Pre-marriage counseling can be given online or in person. Although typically a couple attends this kind of therapy alone, group and retreat options exist for pre-marriage counseling.
Some premarital therapists like to start premarital counseling by giving both parties some kind of compatibility questionnaire.
Such tests typically measure an individual's values and goals as well as their attitudes and expectations towards marriage.
These tests can help a therapist, as well as a couple, identify areas of potential future conflicts.
Your counseling experience will be affected by many factors, including the professional training and experience of your counselor or psychologist.
For example, if your therapist has received psychodynamic education, they will likely place a great deal of emphasis on your childhood and how it might have affected your future marriage.
A therapist trained in Gottman's methods is likely to focus on improving your conflict management skills. Further still, a therapist that believes in the emotionally focused approach is likely to focus on building a close emotional bond between you and your partner.
All these professionals work toward similar goals, but they do so by employing different tools and approaches.
How Premarital Counseling Works
Although the training of a counselor is likely to affect your therapy experience, most premarital counselors want couples they are working with to understand:
How to identify the strengths as well as weaknesses of their relationship as well as the personal strengths and weaknesses that they have.
How to improve their communication and conflict resolution skills.
How to identify the values and goals that both partners have.
How to recognize the expectations and beliefs that both parties have towards marriage.
How both parties handle finances and what their attitudes and beliefs towards money are.
Whether each partner wants to have children and whether they agree on child rearing-related matters
What each partner's wants and needs are when it comes to sex and intimacy.
After a couple is clear about the attitudes and beliefs of both parties about these matters, the therapist can help the couple to find ways to compromise.
Uses of Premarital Counseling
Premarital counseling is typically aimed for couples who are engaged and about to get married. As a matter of fact, many religions require that a couple undergoes some kind of counseling before they agree to wed a couple.
Yet, it is by no means a requirement for a couple to be engaged or contemplating marriage to attend premarital counseling. Many couples choose to attend premarital counseling while dating to find out whether there might be a marriage in their future.
Also, premarital counseling is not for heterosexual couples only. Many same-sex couples attend premarital counseling nowadays.
Concerns and Limitations of Premarital Counseling
Premarital counseling can bring up red flags that a couple has never noticed or simply ignored before attending premarital counseling.
For example, opposing views about whether the couple should have children or how to take care of finances can lead to disagreements that are significant enough to lead a couple to decide they are best off not getting married.
Whether this is a concern or a blessing is hard to say. One might argue that it is better to learn about these challenges before getting married than well into the marriage.
How to prepare for Premarital Counseling
Make sure that the therapist you are considering has the right education and experience needed for premarital counseling. In many countries, therapists working in this field must be licensed as a marriage and family therapist, psychologist, or mental health counselor.
In addition to mental health professionals, some spiritual professionals also offer premarital counseling.
Because of the wide range of professionals that can offer premarital counseling, it is a good idea to ask the therapist what kind of training they hold and what are the main principles behind their approach to premarital counseling.
During premarital counseling, you will be asked to talk about many challenging topics. Your partner's opinions or beliefs may surprise you. Go to counseling with an open mind and with a willingness to compromise.
What you can expect from Premarital Counseling
Studies show that couples who attend premarital counseling have a 30% decreased chance of divorcing than couples who get married without attending premarital counseling.
It is likely that many non-compatible couples save themselves from painful divorces after choosing not to get married as a result of attending premarital counseling.
After this kind of counseling, most couples report that their communication skills improved and that they were better prepared to resolve conflicts. Couples also usually state that they no longer felt as fearful about their marriage not lasting as before attending therapy.
Many state that they became able to identify small problems before they grew into big ones and that they became able to stop building resentment towards one another following premarital counseling.
It is not uncommon for a couple to also state that they had no idea that their partner held certain beliefs and wishes until after hearing them speak about those beliefs in premarital counseling.
Some people even state that they never stopped to think about their own beliefs until forced to do so in therapy.
Share this article on
Want to have a happier, healthier marriage?
If you feel disconnected or frustrated about the state of your marriage but want to avoid separation and/or divorce, the marriage.com course meant for married couples is an excellent resource to help you overcome the most challenging aspects of being married.
More On This Topic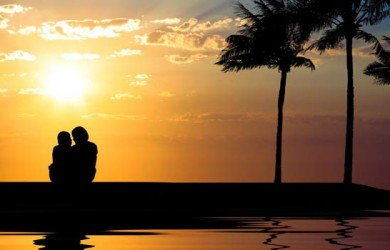 Recent Articles
You May Also Like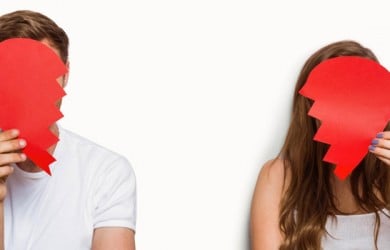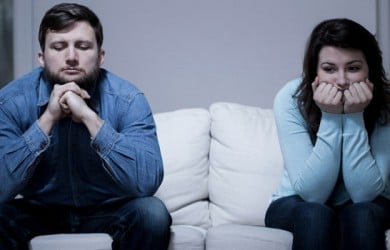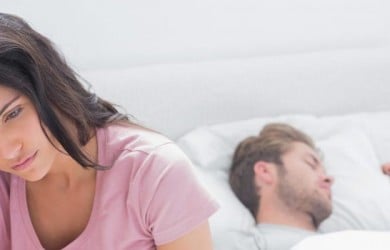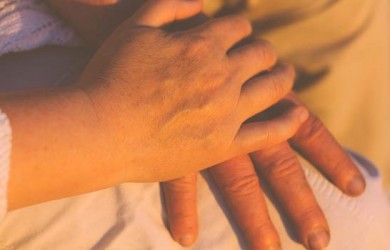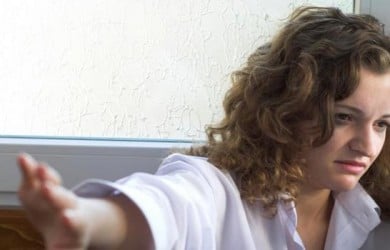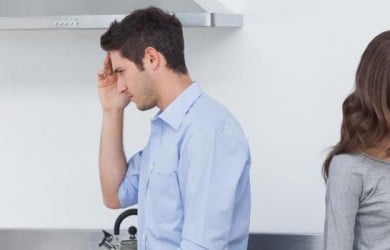 Popular Topics On Marriage Help