Empowering Benefits of Parent Coaching
Every Olympic athlete has a coach. You would not dream of attempting to participate in the Olympics without undertaking some rigorous training.
With the help of a dedicated and experienced coach at your side to cheer you on, you would be able to perform at your very best level.
It's a somewhat similar scenario with parenting. Although parenting is not the same as the Olympics, at times it may feel like a grueling triathlon or marathon.
Certainly, with the help of qualified parent coaches, your parenting experience could move up to a whole new level and you could find a fresh perspective on parenting.
But perhaps this is the first time you are hearing about this phenomenon called 'parent coaching' so let us explore the topic of parent consulting a little further.
Also watch:
What is parent coaching all about
Let's deep-dive into the parent coaching model.
As the name suggests, parent coaching is basically a process that helps parents to navigate the challenges of parenting.
This is accomplished with the support and encouragement of someone who is trained to be able to take the parent progressively forward in order to reach their desired parenting goals.
Parent coaching involves a caring, empathetic and committed relationship between the parent and the coach. Through this process, the parents will be able to identify what is important to them when it comes to raising their children.
They will develop a parenting vision and gain clarity as to the outcomes they would like to see in their family. Then the action steps will become clear, enabling them to accomplish their goals with a sense of achievement and satisfaction.
What is a parent coach
A parent coach is a qualified (certified) professional who helps the parent to learn better parenting skills and improves their relationship with their children.
The coach will provide personalized and customized support for the parents in-person as well as via telephone or Skype as needed.
Depending on what the family's particular needs and challenges are, the coach will seek to assist the parents in creating a parenting plan.
As problems and difficulties arise, the coach will be there to guide the parent through, helping them to implement problem-solving skills as they work out their parenting plan.
The coach will ask questions in such a way as to evoke an appropriate response from the parent, increasing their self-awareness and helping them to build on their strengths.
The parent will also learn new skills and take responsibility for reaching their parenting vision and goals. The parent coach is not a therapist.
How does parent coaching differ from therapy
A therapist and a coach are different in that the focus of coaching is in the present and the future, whereas therapy tends to focus a lot on the past.
Therapy will deal with the client's past background and seek to work through those issues, which may take an extended period of time, even years.
Coaching, on the other hand, is grounded in the present and seeks to move forward into the future in the most positive way.
While therapy uses diagnoses to identify problems, parent coach professionals use education and the most current research to help parents gain the skills they need in their parenting role.
In therapy, time can be spent exploring emotions, while in parent coaching core values are identified which can be used to shape and plan your desired future.
Who can benefit from parent coaching
Anyone who is taking care of children can benefit from parent coaching. It is even recommended for future parents who wish to get a head start and set their parenting compass in the right direction.
Parent coaching is for the parent or caregiver to discover (or re-discover) the joy of parenting and to forge a deeper relationship with their children.
As the parent begins to feel the benefits of coaching, this positive effect will most certainly be a benefit and blessing to the children too.
How do you know if you need parent coaching
Parent coaching can be very helpful and beneficial to any and every parent, but especially those who are feeling stressed and overwhelmed in their parenting role.
Maybe you find yourself yelling at your kids a lot and feeling unsure as to whether you are doing the right thing as a parent.
If you could use some support for a particular situation you are going through with your kids then parent coaching may be the solution for you. Or perhaps you would like to stay informed about parenting issues and have some more time and energy for yourself.
If you are willing to invest in your relationship with your children, reach out for help and be open to ideas about getting your kids to behave.
Parent coaching could be just what you are looking for.
What issues are addressed in parent coaching
Parent coaching can tackle whatever issues or situations you are facing in your family right now. Maybe you are struggling to get your kids dressed and ready for school in the mornings.
Or perhaps it is the bedtime routine that's a problem.
Then there's the back chatting and disrespect, or the sibling rivalry as your kids constantly squabble and fight. Do you find yourself saying things over and over again as your kids just don't seem to have ears on their heads? And what about the whining, and the tantrums and power struggles?
All these and more are some of the issues which are addressed in coaching parents.
What outcomes can you expect from parent coaching
Parenting life coach aims to help you as the parent to reach a place of confidence in the decisions you make.
By getting yourself parent coaching certification, you will learn tools and strategies for coping with the parenting challenges that come your way, giving you peace of mind and a sense of calmness as you build a healthy and close relationship with your children.
At a parent coaching institute, you will learn how to guide and discipline your children without yelling at them or bribing them.
And you will have the satisfaction of setting and working towards the parenting goals you always wanted to reach. All in all, parent coaching can give you a new and fresh perspective on your world of parenting.
Remember, parenting without experiencing anxiety, or going on guilt-trips makes for happy parents.
Share this article on
Want to have a happier, healthier marriage?
If you feel disconnected or frustrated about the state of your marriage but want to avoid separation and/or divorce, the marriage.com course meant for married couples is an excellent resource to help you overcome the most challenging aspects of being married.
More On This Topic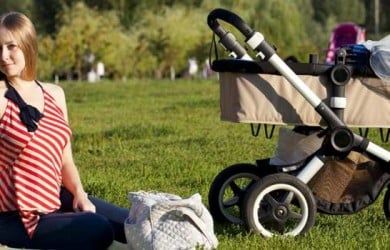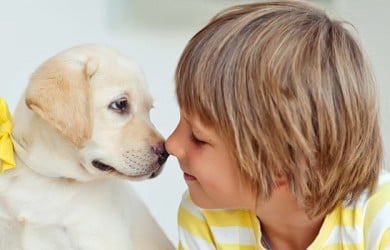 You May Also Like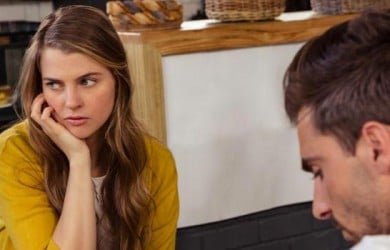 Popular Topics On Married Life