10 Tips on Marriage Counseling for Newlyweds
Settling on the decision to go to marriage counseling can feel like a major step. It includes conceding that things are not flawless in your relationship, which is a very hard thing to do.
What's more, on the off chance that you are not especially comfortable with what the counseling is about, it can feel puzzling and confounding. Also, it can include effort on a person's part — finding a qualified counselor, deciding on a budget, and taking out time for counseling sessions.
Although seeing a marriage counselor, in the beginning, might feel terrifying, in one or two sessions you get to believe that it might be a smart thought. Yet additionally, you still may feel uncertain about how to continue — and whether counseling can make any difference to your particular issues.
To help demystify the procedure of marriage counseling for newlyweds we have laid out the basic issues that show that a couple could possibly benefit from counseling.
What is marriage counseling?
Marriage counseling refers to seeking help for romantic, marital, or family relationships. A couple may need marriage counseling when they are facing problems in their marriage. Some people may also seek marriage counseling to just navigate marital life better and be in a healthier relationship.
Know more about marriage counseling here.
How can marriage counseling help? Watch this video to know more on the topic:

5 benefits of counseling for newlyweds
People might assume that marriage counseling is for people who have been married for a really long time and have started to experience issues in their relationships. However, marriage counseling can also come in handy for newlyweds. In fact, it has some vital benefits for newlywed couples. These include –
1. Open communication
Communication is always one of the pillars of a healthy relationship. Effective and healthy communication is important for any marriage to flourish.
One of the main benefits of marriage counseling for newlyweds is that it helps to keep communication open and healthy, and ensures that you and your partner are able to talk about everything, without it becoming the strongest feeling in your mind.
2. Makes discussions normal
When you are newly married and you have the smallest or the biggest issue at hand, you might find yourself weary of how to bring them up with your partner. However, when you seek marriage counseling as a newly married couple, such discussions become normal.
Talking about things that worry you make your relationship easier and healthier.
3. Reduces stress
Being married can be very stressful, simply because it is a big change to incorporate in your life. Your life is now tied to someone else to the point where they are party to every small or big decision you make.
Marriage counseling as a newly married couple can reduce stress because you can talk about your partner and nip issues in the bud, before they become a stressor in your life and marriage.
4. Reinforces values
One of the reasons two people fall in love and decide to get married is because they align when it comes to their value systems. Marriage counseling as a newly married couple helps you reinstate and reinforce these values in your marriage, keeping it healthy and on track.
5. It helps you prepare for the future
One of the main benefits of marriage counseling for newlyweds is that it helps you prepare for the future, and in fact, it might also help you avoid some problems in the future.
It helps you build communication and transparency in your marriage, which can help you handle future troubles better.
10 marriage counseling tips for newlyweds
Marriage counseling might have a bunch of benefits for newlyweds, but it can still be tricky to navigate. Here are ten pieces of marriage advice for newlyweds that you can practice in your marriage.
1. Keep your expectations real
Everyone has a fantasy created in their heads when it comes to married life. One of the most important tips for newlyweds would be to have realistic expectations from the marriage. It is, unfortunately, not a fairytale and requires work and effort from both partners.
Meanwhile, realistic expectations from the process of marriage counseling are also very important to ensure that you do not get disappointed later.
2. Get to know each other
Another advice to a newly married couple when it comes to marriage counseling for newlyweds is to get to know each other. Yes, you decided to marry this person and of course, you know them well. However, when you are married, things and situations change.
Take your time to grow on each other, and understand how you both function – in the marriage and during marriage counseling.
3. Acceptance
Acceptance is the first step to being at peace. When you are newly married, it is important to accept the changes in your life and also accept your partner for who they are.
If you keep trying to change your marriage or your partner to fit into the ideal you had created in your mind, you will end up creating unnecessary problems in your life. This would be important and the best advice for newlyweds.
4. Talk about your finances
Finances can become one of the major reasons for marital troubles. Another piece of advice for a married couple would be to talk about finances with your partner, early in the marriage, which can help avoid these problems and manage things better.
Marriage counseling can help you raise the right questions at the right time and avoid being in a financial crisis later, or letting finances become a recurring problem in your marriage.
5. Division of chores
One other common reason why marriages start to fall apart is the division of duties or chores. Some people think it is trivial, however, when you have to do this every day of your life, you wish to have it more managed so it doesn't interfere with other areas of your life.
One way to make this happen is to talk about it at the very beginning and sort out duties for both of you.
Related Reading: 

How to Divide Household Chores Fairly in Marriage
6. Plan for contingencies
Marriages are not just a fun ride; they are also about ups and downs and life, in general. One of the best marriage advice for newlyweds to take very seriously is to plan for emergencies and contingencies.
This planning is not just financial but also for some common emergency cases such as in case of an accident or health crisis.
Seeking help from marriage counseling to plan for such emergencies is also a good idea.
7. Fighting right
When you are settling into your new life with your partner, chances are that you find yourselves fighting too much. Contrary to what you might think, fighting in a marriage is not bad. However, what is more, important is that you fight fair and fight right.
Remember that when you are letting a new person into your life, you have to sacrifice and compromise, and you cannot continue to live life the way you used to. At the same time, ensuring that you do not hurt your partner during fights but try to reach a solution is extremely important.
8. Date nights
One of the biggest mistakes people make when they get married is they stop dating their partner. You have found what you were looking for – it does not mean you stop putting in the effort and start taking things for granted.
Keep date nights going. They will help you identify problems sooner in the marriage and keep you from spiraling into a negative mindset when it comes to your relationship.
9. Be honest
A long-standing advice for any relationship, but especially for newlyweds would be to be honest with your partner. This is the person you choose to do life with, and therefore, being honest with them is really important.
You can take the help of marriage counseling if you are having trouble being honest about anything and everything with your partner.
10. Set goals
Marriage is a partnership. Setting short-term and long-term plans with your partner is a good idea to keep rhythm and happiness in your marriage and is one of the best tips for newly married couples.
You can ask for help from a professional if you need it to set realistic but challenging goals in your marriage.
Related Reading: 

15 Marriage Goals for a Healthy and Lasting Relationship
10 important reasons for visiting a marriage counselor
Following are some of the reasons for seeking marriage counseling for newlyweds.
1. Trust has been broken
One reason that standouts amongst the most widely recognized reasons for looking for a couple's treatment are the need for help because there is a noteworthy rupture of trust.
Maybe it was disloyalty, maybe it was a passionate undertaking, maybe it was a progression of falsehoods or double-dealing about cash.
Regardless, the reconstruction of the establishment of trust can regularly be helped by setting up a discussion in which the two gatherings are allowed to express their weakness.
Related Reading: 

Healing Your Marriage When Trust is Broken

2. Arguments are getting more frequent
Do you see that the musicality of your everyday life is changing?
And the fact that you are arguing about the tiniest of things?
Possibly they are all little contentions, or perhaps the victories are immense and leave a considerable measure of show afterward. In any case, it's a reason for you to seek help. Arguing to an extent, is healthy. If you argue more than that, it shows you have problems.
Maybe it is a blip on the screen, with one of you experiencing something intense by and by. Yet, it could likewise show a dangerous direction into consistent contending. More essentially, it could demonstrate noteworthy issues under the surface that aren't generally being managed.
3. Communication is poor
Perhaps plain clash isn't the issue, and you always feel misconstrued and overlooked in matters as trivial as money. Or on the other hand, possibly you sense that you don't have any inkling about what is going on in your partner's life.
With lack of communication, he or she can start to seem like an outsider to you. Frequently, a benefit that stands out amongst the most substantial results of a couple's treatment is an increase in correspondence and a noteworthy change in its quality.
A talented advisor can furnish you with instruments that will enable you to interface, hear, and see each other much better once a day.
4. Something definitely feels wrong, but you're not sure what or why
There are times when you are having difficulties in recognizing your issues. Couples treatment is helpful for taking care of issues, as well as for recognizing them.
Suppose something in the working of your relationship has changed, yet you can't generally portray it. Or then again you don't feel as good with your partner as you used to. Or then again you get yourself incessantly angry with them, yet you don't know why.
These are some early signs that cooperation is turning unfortunate or useless. It doesn't imply that one individual is to be at fault, yet rather the relationship itself could utilize a tune-up, and a specialist's office is regularly an extremely advantageous place to begin that procedure.
Here, counseling would make a serious difference.
5. If there is something you want your partner to know but do not know how to tell
Another reason to seek counseling is that in some cases, the value and importance of treatment are realized within the room itself: It can turn into a protected and strong place for you to raise things that are hard to discuss in different settings.
A professional with a warm approach can enable you to shed your apprehensions of speaking your thoughts and feelings to your partner.
6. The absence of emotional intimacy
It is very nearly a platitude for two accomplices to feel like their relationship has dulled after spending some time together. Especially those who were cohabiting before and now tying the knot; for them, it might begin to feel like they are flatmates rather than being the perfect partners for each other.
Once in a while, this is on the grounds that daily pressures and stressors have started to overshadow the capacity to associate, and it's only a question of re-organizing. In different circumstances, it can be more treacherous.
It might be the case that the two partners have unobtrusively become separated, or have been changing in contradictory routes for a long stretch, or have even figured out how to get their necessities met somewhere else. In such a case, it is better to go for marriage counseling.
Related Reading: 

What To Do When You Feel No Emotional Connection With Your Husband
7. The absence of physical intimacy
For some people, physical intimacy may not come naturally. There can be several reasons and if you are unable to understand what those reasons are, seeking professional help with marriage counseling is a good idea.
Lack of physical intimacy can also cause problems in other areas of your marriage and therefore, you must consider seeking professional help.
8. Infidelity
One of the reasons why people seek marriage counseling is when there is infidelity. This could be a past incident that has its repercussions even after you decide to get past it or marry each other.
It could also be a new problem that has surfaced after the marriage. Either way, if infidelity is a problem in the marriage, you may want to consider marriage counseling.
9. Your mental health is affected
Mental health issues like anxiety, depression, or even personality disorders can have a negative impact on your health, especially when there is a partner involved.
If your mental health has taken a hit, you may want to consider therapy and marriage counseling.
10. Non-traditional relationships
If you are in a non-traditional relationship or marriage such as polyamory, or polygamy, you might find it difficult to deal with the problems that arise from it.
Seeking help from a professional in the case of non-traditional marriages or relationships may be a good idea.
Commonly asked questions
Here are some frequently asked questions about marriage counseling for newlyweds.
What should be discussed in marriage counseling?
The answer is simple – whatever you want to. Marriage counseling is a safe space, and you can talk about whatever issues you are facing with your partner. Talking about issues that you are unable to navigate through yourself is also important and a good idea.
Can marriage counseling work?
Marriage counseling works; there is no doubt about it. However, it depends on the issues you are trying to deal with and if you and your partner are putting in the right effort in the right direction to make counseling work.
Find the right support for your marriage
Marriage counseling is a good idea whether you are newly married or have been married for a while. Some people might shy away from marriage counseling as newlyweds because they may think it is embarrassing to have marital problems so early in the marriage.
However, you should seek help if and when you feel that you can use professional advice in your marriage.
Share this article on
Want to have a happier, healthier marriage?
If you feel disconnected or frustrated about the state of your marriage but want to avoid separation and/or divorce, the marriage.com course meant for married couples is an excellent resource to help you overcome the most challenging aspects of being married.
Learn More On This Topic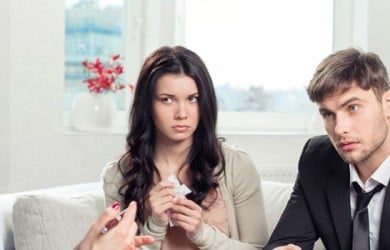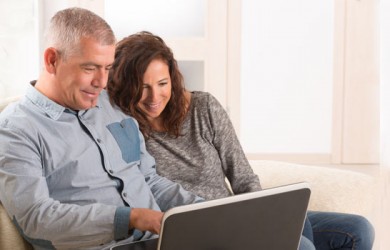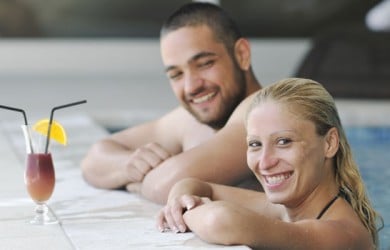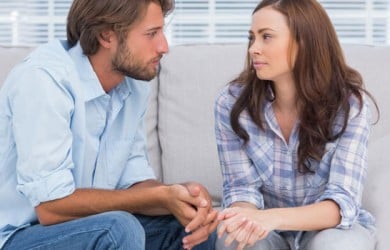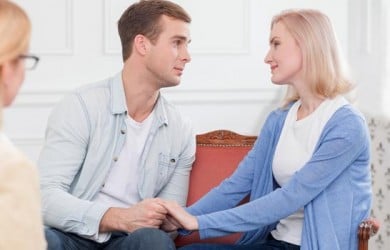 You May Also Like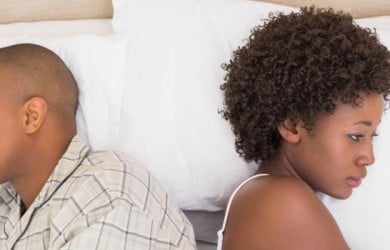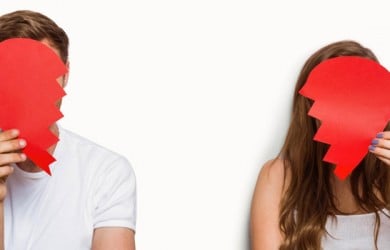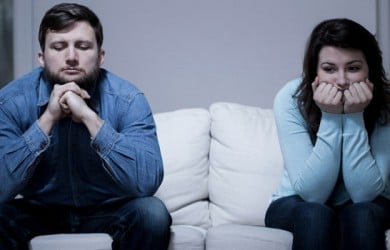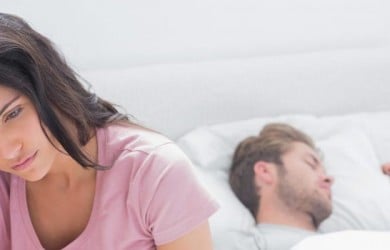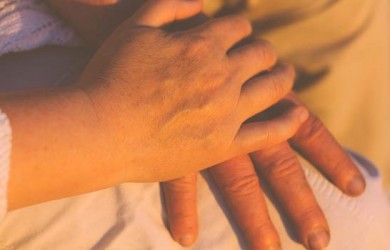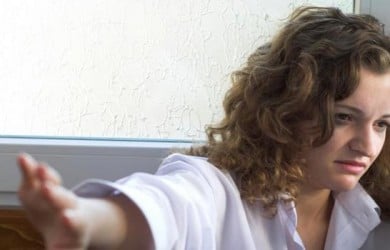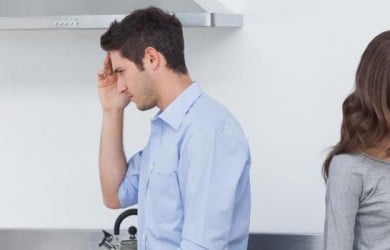 Popular Topics On Marriage Help