40 Date Night Ideas for Married Couples
Falling in love doesn't require much effort, but staying in love does. Getting to know your partner is exciting and effortless, but the relationship becomes predictable as time passes, and the passion can fade.
The remedy for this is simple, "date night." So, before we jump into the best date night ideas for married couples, it's important to know how often should married couples go on dates and why date nights are important.
How often should you plan date nights?
It is recommended you go on dates with your partner at least one night per week. While it can be hard to find time in your busy schedule, date night is essential. Before you know the best date night ideas for married couples, there are certain things you should consider.
1. Individual interests
Does your partner enjoy going out, or will they prefer a romantic night in? Each person is unique, and preferences vary, so consider your partner's interests before planning a date night.
Related Reading

: 

How to Make Time for Your Personal Hobbies When Married
2. Be quality oriented
Date night doesn't have to be expensive but valuable. Don't focus on quantity or view it as an obligation but ensure you spend the night with your partner doing something you both enjoy.
3. Check your schedule
You don't want to leave your partner alone for hours in a restaurant because you forgot to clear your schedule. So, you can decide to have more than one date night per week, depending on your schedule, but you must show up and don't stand your partner up.
Why date nights are important in a marriage and how to make them happen
So, let's jump into why date nights are important for couples. Research shows that the more time couples spend together, the less likely they are to divorce. The importance of dating your spouse is that it helps you connect with them.
How do you get to know somebody if you don't spend time together? Date night allows you to connect with your partner and maintain a healthy relationship. You can take a break from mundane activities and show love and affection towards your partner through date nights.
Taking a break from your day-to-day activities to learn date night ideas for married couples or couples on a date and turn the ideas into reality is not as easy as it seems. However, here are some tips to help you plan the perfect date.
1. Don't make elaborate plans
It can be time-consuming, and you can easily get worn out planning an elaborate date night week after week. It is best to start small and organize events you can keep up with. The more straightforward and seamless the date is, the more likely it will last.
2. Make date nights a routine
Pick a day that works for both parties and make it a habit. Do not see date night as a chore; ensure you mix things up to prevent boredom.
40 Date night ideas for married couples
1. Cooking class
A cooking class allows you to enjoy a fun and creative night with your partner. You don't have to spend thinking about what to say or how to dress. You can throw on something comfortable, put your hair in a bun and enjoy a fun night with your lover
2. Play games
You can spice up your monotonous relationship and get to know your spouse with fun games. Even video games have been stated to improve cognitive skills and communication. Games such as truth or dare or drinking roulette can help bring partners closer together.
3. Paint your partner?
Do you love drawing? Well, make your partner your muse. You don't have to be great at it; just have fun. Dress your partner in a funny costume or funny makeup and sketch him. Regardless of how the drawing comes out, remind them it was done out of love.
4. Karaoke night
Are you searching for date night ideas for married couples? Well, do you enjoy singing? You don't have to be good; just be ready to sing your heart out with your partner. This is an active and fun date option and a great bonding experience.
5. Be a tourist for a day
It is easy to get distracted by everyday activities; we barely notice our environment. Be a tourist for a day with your spouse and visit every corner of your city.
6. Outdoor cinema
What could be more romantic than a movie under the stars? This experience will ignite different feelings and emotions than watching a movie in a cinema. Pack a food basket, spread a blanket under the night sky, and hold your lover in your hands.
7. Play a stripping game
Turn up the heat during date night and incorporate stripping into any game. It can be spin the bottle, monopoly, or even poker, but the loser has to remove a piece of clothing every time they get it wrong.
8. Go dancing
Going out dancing is a great way to increase intimacy in a relationship. This activity is fun and allows you to get closer to your spouse. Bring out your inner child and dance the stress of the day away.
9. Give your partner a massage
You don't have to be a professional to give your partner a heartful and hot massage. Yes, a hot massage, set up a room with fragrant candles, flowers, and petals. You can put on slow romantic music and set the mood before showering your partner with love.
Related Reading

: 

Understand How Body to Body Massage Can Save Your Marriage
10. Go on a picnic
Pack a picnic basket with your favorite food and snacks, and enjoy a sunny afternoon with your spouse. This date night idea isn't costly but affordable and romantic. Don't forget to switch off your phone and enjoy a quiet lunch with your partner.
11. Watch a movie at home
Spend the night binge-watching several movies or series. Get popcorn, snacks, and wine, and cuddle on the sofa. This date night idea for married couples allows you to enjoy privacy, comfort, and intimacy.
12. Body paint
There is no outgrowing face painting or tattooing. Don't tell your partner what you are up to, and splash some paint on them when they enter the room. This activity is intimate, safe, private, and, best of all, fun.
13. A private chef dining experience
Give your spouse a romantic night to remember by hiring a private chef. You don't need to rent out a whole restaurant to have this experience. You can hire a chef to come to your house, set out candles and flowers, and enjoy an intimate night with your spouse.
14. Dirty dancing
Put on some music at home, dim the light, put on something sexy, and dance the night away. This will put the spark back into the relationship and help escape mundane date nights.
Related Reading

: 

Understand That Marriage Is a Dance
15. Go bowling
Have a friendly competition with your spouse, and you can take it further by betting on something. Whoever wins gets to cook or do laundry for the week. Most of the time, bowling alleys also have arcades so you can enjoy different games.
16. Stargazing
This is one of the best date night ideas for married couples. What is more romantic than spending the night watching the stars with the person you love? This dreamlike experience will surely be memorable as you snuggle with your spouse under the night sky.
17. Culinary tour
Explore your city and try different foods with your partner. This introduces you to the culture and history of a people, and you get to stuff yourself as a bonus. You can join a food tour and have local guides take you to different locations and markets.
18. Roleplay
It is usual for long-term relationships to get boring, but you don't have to let it remain that way. Roleplay is a great way to introduce excitement in your relationship and create a deeper level of intimacy with your partner.
19. Go camping
Step out of that box filled with repetitive and familiar date ideas and go on an adventure. This is a perfect romantic date as you can break away from your life for one day and spend it in solitude with your spouse.
20. Stand up comedy
Laughter is really the best medicine, and research shows it strengthens your immune system. So, you can kill two birds with one stone, spend quality time with your partner and improve your health.
21. Visit the opera
Put on something classy, wear your expensive jewelry and enjoy a high-class date at the opera. You get to spend quality time with your partner while enjoying the show. You can check for local operas around your area and take a break from your daily routine.
22. Wine tasting
Spend time with your partner tasting several wines, expanding your grape growing and winemaking knowledge. You can spend the evening strolling the winery and engaging in meaningful conversations.
23. A date at the casino
Do you and your partner enjoy a little bit of gambling? If so, the casino is a great place to have fun, spend time with your partner and make money while doing it. However, you must set a budget and not exceed your limit.
24. Romantic dinner
Reserve a table at a fine dining restaurant and enjoy a romantic night with your spouse. You can check the restaurant's menu online before making a reservation to ensure the food matches your palate. This ensures the date goes smoothly, and your spouse will appreciate your effort.
Related Reading

: 

40 Romantic Dinner Ideas at Home for Couples
25. Book a spa day
What better way to relax than a day at the spa? A spa date allows you to escape from reality for one day, relax and enjoy yourself with your spouse.
A spa day is encouraged because it is a great way to relieve stress, and it also has health benefits.
26. Ask intimate questions
Your bond with your spouse can only grow stronger through communication. Listen to your spouse's answers without judgment or prejudice, and be ready to answer their questions. This allows you to discover new things about your spouse.
27. A night at the museum
The museum is a great date night idea for married couples because it doesn't require elaborate planning, nor is it expensive. It offers privacy and allows you to interact with your spouse, and there is also no shortage of things to discuss.
28. A concert
This is a fun and exciting way to spend the night with your partner. The atmosphere is lively and filled with positive energy. A concert is a memorable date idea, and you spend the night singing your heart out and dancing to your favorite songs.
29. Volunteer together
You can spend time with your partner and give back to the community. Volunteer at a soup kitchen or visit an orphanage with gifts and put smiles on children's faces.
30. Check out a community theater
There are talented performers in your local area, so why not check them out with your spouse? If you and your partner enjoy acting, you can attend a local theater production and enjoy a live play.
31. Go on a drive
This allows you to clear your mind, spend time with your partner, and change scenery. You can play some music and enjoy a comfortable silence with your partner.
32. Ice skating
You don't need to be a professional to enjoy your time on the ice. The more terrible you are at skating, the more fun you will have. What better way to enjoy the night than by holding your spouse's hand and skating?
33. Take a dance class
This is a great couple date night idea. Enroll as a couple for a dance class, and you will have a standing date with your partner. Dancing has many benefits, including improved communication and intimacy, and it can ignite the spark in your relationship.
34. Go hiking
Do both of you enjoy the outdoors? If so, pack all the hiking essentials, and enjoy the beautiful scenery. You can join a hiking group or find a trail close to you and explore nature. This is an excellent option if you want something adventurous and exciting.
To pack the perfect hiking essentials, watch this video:
35. Hot air balloon ride
Ensure your spouse isn't scared of heights before planning this date. This date is fun and thrilling as you sail over your city at dusk. This is a romantic experience as you watch the sun go down in your spouse's arms.
36. Visit a theme park
This is a great way to relieve the stress of the day. Spend the evening riding roller coasters, playing games, and winning gifts like teddy bears for your spouse.
37. Talk a walk in the park
This allows you to spend quality time alone with your spouse. Couple on a date in the park tend to walk hand in hand, talking about any and everything. This is a great way to spend time together without worrying about bills or making grand plans.
38. Relieve your wedding
Most people tend to put wedding photos in a box and forget about that momentous day, but it is vital to relieve such memories once in a while. Go through cherished memories with your spouse and remember how extraordinary your journey has been.
Related Reading

: 

11 Ways to Manage the Post-Wedding Blues
39. Go biking
Go biking with your partner on a safe trail, and you can even take a break to watch the sunset together. This is also a healthy date night idea for married couples and allows you to explore your area.
40. Take a pottery class
Spend the night with clay on your hands and a smile on your face. Making a vase or a mug, regardless of how shapeless it is, is a great way to have fun with your partner.
Some common questions
Are you curious about what constitutes good date night ideas for married couples, or do you want to know the importance of date nights? Then keep reading!
What is a good date night for married couples?
Good date night ideas for married couples depend on the interests of the individual. It can range from having a quiet romantic dinner, going to a concert, and even spending an entire night at the casino.
It can be challenging for couples to insert date nights into their regular routine, so you don't have to make grand plans to spend time with your partner.
Married people date life can be fun if you know the secret. You can cook or order your partner's favorite food, have a quiet dinner at home, or go on a picnic and pack a food basket.
There are numerous good date night ideas for married couples, but the goal is to spend time with your partner and have fun.
Do married couples need date nights?
The benefits of couple date nights are numerous, as research shows that couples who regularly incorporate them into their routines report a higher level of communication and sexual satisfaction.
It is easy to get distracted by work and responsibilities; you forget to plan date nights. Date night allows you to bond and communicate with your partner without distractions.
Date night couples develop stronger bonds, and date nights can keep that spark in your relationship alive.
Make dates a regular thing
Prevention is better than cure. Don't wait for your relationship to crumble before you express to your partner how much you care about them. Pick one of the date night ideas for married couples and take them out on a romantic night and spice up your relationship.
However, if you find it hard to communicate with your partner during date night, you can consider marital counseling.
Share this article on
Want to have a happier, healthier marriage?
If you feel disconnected or frustrated about the state of your marriage but want to avoid separation and/or divorce, the marriage.com course meant for married couples is an excellent resource to help you overcome the most challenging aspects of being married.
More On This Topic
You May Also Like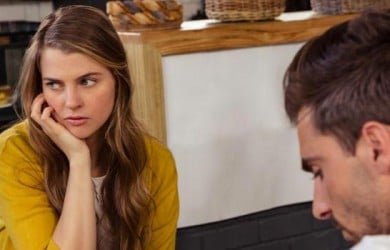 Popular Topics On Married Life