How to Find the Best Marriage Counselor Online
You and your spouse have decided you need to take part in marriage counseling online. You both have also decided that online marriage counseling will work best for the two of you. Great!
But now comes the really hard part—how to find a marriage counselor or more appropriately finding a good marriage counselor online.
Just like if you were doing it in-person, shopping around for the best marriage counselor is key to your success. Every marriage counselor is different, and with an online marriage counselor, it can be more challenging at times to figure out if they are a good fit for you.
It is really important to check the right credentials as you search for the best online marriage counseling that can help you and your spouse resolve your conflicts and build a healthier and stronger marriage.
In the end, the results will depend on what you and your spouse put into it. But what can help facilitate that change are the skills and direction offered by your online marriage counselor.
Choosing the right couples counseling online is vital to being able to communicate better, and work through issues effectively. To help you and make the process of finding a therapist for online marriage therapy that feels like a good fit, follow these steps that will aid in your search for a good online marriage counselor.
1. Request referrals
Anonymity may be a big reason you decided to go with online therapy over in-person therapy—but if you know anyone who has used online therapy before, it's worth it to send a private message and ask. You could also ask via an online forum.
Gathering as much information as possible would help you identify if the counselor would be a good fit for you and also what might be the best online couples counseling for you.
2. Read reviews with a grain of salt
Each marriage counselor's website may have online marriage counseling feedbacks and online marriage counseling reviews written by former clients; obviously they are ALL going to be good reviews.
Even if they do get bad reviews, then the therapist isn't going to want to post the bad ones on the website. So read the reviews that appear on the website if you choose, but just know that it is a skewed view of the overall possible ratings.
Be thorough with your research and trust your gut when picking a therapist.
3. Compare what's out there
Find the top-rated online marriage counseling websites or the most recommended marriage counselors, and read the "about the counselor" sections.
Make a list of their names and backgrounds. Who strikes you as being very experienced and helpful? Why did they get into the industry in the first place? Did anything in their "About Me" section resonate with you?
Make sure that you read about their qualifications minutely as that would help you understand if their expertise is relevant to your marital concerns.
4. Scrutinize credentials
Working with anyone online can be scary. How do you know if they are who they say they are? How do you know if what they are telling you about their credentials is true?
There are several ways to do so, but it's best to loon on the state's website where the therapist is located and check the credentials of a therapist who practices in that state.
Another way on how to find a good marriage therapist or how to confirm a therapist's credentials is to search credible directories.
For example, you can go to these websites to search:
All of them have a helpful "find a therapist" search feature.
5. Ask lots of questions
It's important to interview your therapist before signing up to work with him or her. Write down questions you may have and make sure they are answered to your satisfaction before you agree to work with him or her.
Possible questions could be: How long have you been a marriage counselor? How many couples have you helped? What is your method for working through conflict?
Do you work with other people or do you focus mostly on marriages? How often will we be talking? Will we always talk to you or do you ever refer patients to an assistant or associate therapist?
It is even okay to ask some personal questions, like are they married or not? Have they been divorced in the past? Do they have any kids?
However, be prepared for the therapist not to answer those personal questions, because they are not required to.
6. Each spouse should pick a top
Maybe you both like different online marriage counselors for different reasons. Each of you can now pick your top 3 and compare lists. Do you have any in common?
That therapist might be the best one for you to go with. No one in common? Talk to each other about the names on your lists and the pros and cons of each.
7. Once you decide which counselor to choose, agree to a trial run
Give it a session or two to see if you are a good fit. Sometimes you will be and sometimes you won't be. It's really important that you both have a lot of trust in the counselor. If trust isn't there, then it wouldn't be worthwhile to continue; it may be time to start the process over and search for a new counselor.
It may feel like a time-consuming process to find a good marriage counselor online, but in the end, all of the efforts will be worth it.
Most of all remember to follow your gut. If you feel like you can trust a counselor and they seem to provide a non-judgmental atmosphere, then they may be the right fit for you.
Share this article on
Want to have a happier, healthier marriage?
If you feel disconnected or frustrated about the state of your marriage but want to avoid separation and/or divorce, the marriage.com course meant for married couples is an excellent resource to help you overcome the most challenging aspects of being married.
Learn More On This Topic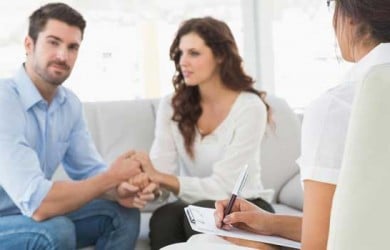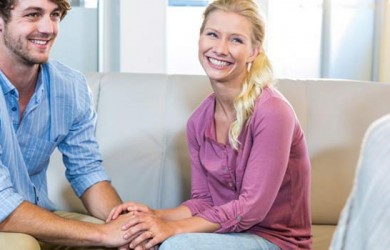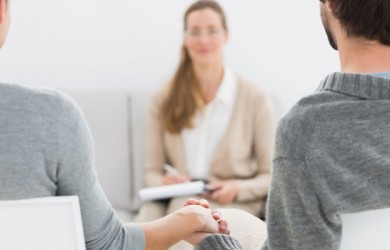 You May Also Like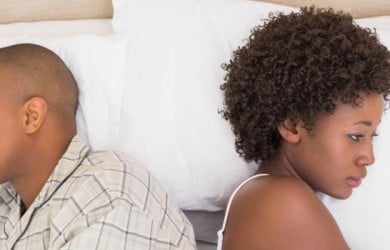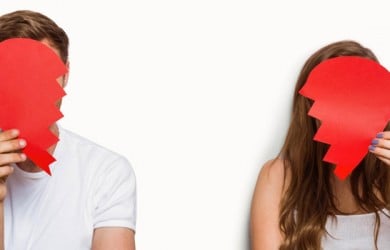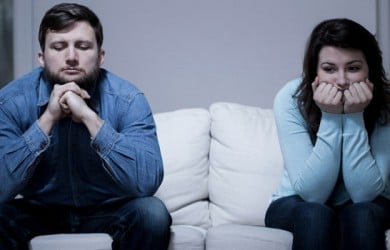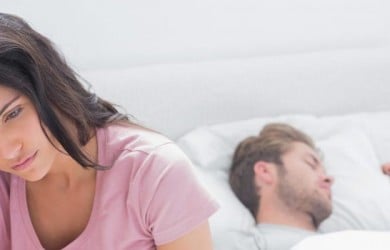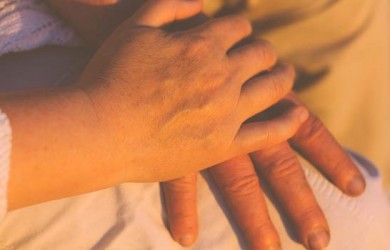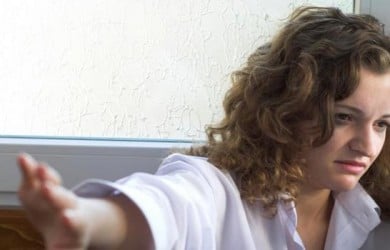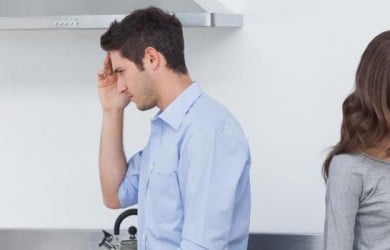 Popular Topics On Marriage Help