Am I Paranoid or Is He Cheating? 11 Things to Check and Consider
Trust is one of the core elements of a healthy romantic relationship. However, it could be broken when factors like infidelity creep into the union.
Sometimes, you might doubt your partner's actions only to discover that your thoughts were wrong. In this article, you will get answers to questions like Am I paranoid or is he cheating?
What is the difference between paranoia vs suspicion?
Paranoia and Suspicion are related terms that are often used interchangeably. However, they have different meanings. Paranoia refers to an extreme form of suspicion when a person has unfounded beliefs about being deceived.
Paranoia can cause anxiety, depression, and irrational fear, affecting an individual's daily life. On the other hand, suspicion is a natural sense of mistrust or doubt that someone is untrustworthy or may be doing something wrong. When you notice inconsistencies in someone's behavior, suspicion is the rational response in such situations.
To learn more about the differences between paranoia and suspicion, check out this study by Erin B. Tone and Jennifer S. Davis.
How to tell if he is cheating or you are being paranoid: 11 signs to look for
You might have feelings for someone but notice signs that your man is not faithful to you. Here are some signs to help you answer the question: Am I paranoid or is he cheating?
1. He keeps his phone from you
One of the likely answers to the question, am I paranoid or is he cheating, is when your man is secretive about his phone. If you notice that he regularly changes his passwords or doesn't appreciate it when you look into his phone, he might be hiding something from you.
However, if you gain access to his phone and he does not resist, he might not be cheating.
2. He is more private about his activities
If you keep asking yourself this question, "Why do I feel like he's cheating?", you can learn more from the way he handles his activities. When a man is cheating in a relationship, he will be intentionally quiet about his activities so that you don't monitor him.
If he is not cheating, you might be unaware of his activities because he hasn't seen the need to mention them.
3. He is emotionally distant
Another way to be sure about the question, Am I paranoid or is he cheating, is by evaluating his emotional availability. If you observe that he is not emotionally available and seems occupied in his world, you can communicate with him to find out the reason and create a solution.
4. He doesn't tell you his whereabouts
When it comes to the question, am I paranoid or is he cheating, it can be answered from the accountability angle. It is crucial for partners to be accountable to each other, even regarding their present location.
If your man does not see any good reason to tell you where he is, he might be cheating on you. In comparison, it could be unintentional if he tells you but forgets occasionally.
5. He flirts with other people on social media
If a man flirts with other prospective partners when he is in a relationship, it is called cheating. Not everyone may know how to draw the line between friendship and having cheating partners.
When you observe that he flirts with other people, it gives you more insight into the question: am I paranoid or is he cheating?
6. Your sex life has taken a hit
When the passion and desire to get sensually intimate with your partner is missing, you may be forced to ask, am I paranoid or is he cheating? If your man is cheating on you, there are chances that he will be reluctant to have sex with you.
However, another reason why your sex life isn't as great could be that your man is going through a tough time, and he barely thinks about having sex.
Try watching this video on how to improve your sex life:
7. You have more unresolved conflicts
If you have several conflicts in your relationship that are becoming increasingly difficult to resolve, it might be a pointer to the aftereffect of cheating. When both parties commit to making a relationship work, they proactively resolve conflicts. If your man is uninterested in making things work, he might be cheating.
8. He becomes defensive easily
Concerning the question, is my boyfriend cheating, you can tell if he is always defensive. He would defend himself quickly, even when you're not accusing him of anything.
However, it is important to understand that people can be defensive for different reasons, especially if they feel misunderstood or perceive a potential attack or threat. This helps to answer the question of why do I feel like he's cheating on me.
9. Communication becomes poor
Poor communication between partners does not automatically imply that someone is cheating. When there are communication issues, it could be due to reasons like work stress, differences in communication style, etc.
Therefore, concerning the question, am I paranoid or is he cheating, you need to discuss with him and map out a solution to address the communication problem.
10. He pays strange attention to his appearance
When people ask, "Why do I think my partner is cheating?", they might have noticed their man's sudden interest in their appearance. However, when your man pays more attention to their appearance, it might not be due to cheating.
Some people become more aware of their appearance to enhance their self-image or improve their self-esteem. If he is always conscious of his appearance when seeing people who might be potential threats to your relationship, it is a good reason to question his intentions.
11. He withdraws from your loved ones
Concerning the question, am I paranoid or is he cheating, you can tell from how he treats your loved ones. When some men cheat, they might keep their distance from your family and friends. However, it is not enough reason to conclude that you are being cheated on.
In this book by Raymond Hoek titled Red Flags, you will learn some signs that your man or boyfriend is cheating.
5 steps to take when you find out he's cheating
When you have verified that your man is cheating, here are some ideal steps to take
Don't make decisions hurriedly
Be careful not to make decisions that may affect you. Take time to reflect on the situation and avoid neglecting other aspects of your life because of your cheating partner.
Don't blame yourself for your man's cheating habit. Take time out to make yourself happy and calm.
Acknowledge how you feel, don't dwell on them
Don't deny how you feel when you discover your man is cheating, but be cautious not to bury yourself in those feelings. Find healthy ways to distract yourself.
Talk to trusted friends and family
You can reach out to your trusted loved ones if you feel overwhelmed with what happened to you. It is best to have a support system that will be there for you while sorting out the situation.
Seek help from a professional relationship counselor
Getting help from a relationship therapist or counselor helps with professional guidance on the right steps after finding out that your man cheated on you.
Caroline Madden's book titled Fool Me Once contains some quintessential tips for partners with cheating husbands.
Commonly asked questions
Here are some valuable questions and their answers to navigate you further on the sensitive matter of infidelity in relationships. Have a read.
Is he cheating, or am I paranoid? How to know?
To know answers to questions like Is my boyfriend cheating, some signs could include a change in behavior, reduced intimacy, lack of transparency, abrupt change in routine, etc. However, some of these signs might be done innocently without any cheating intentions.
Is my spouse cheating, or am I paranoid?
Concerning the question, is she cheating or am I paranoid, you can know after communicating openly and honestly with them. It is fine to be observant about the possible cheating signs but don't make critical decisions based on them.
How does a man behave when he is cheating?
The question "Is he lying to me or am I paranoid?" could be asked when a man is suspected of cheating. If a man is cheating, he might become emotionally distant and more secretive. He could also be less intimate and always defensive when you question his behavior.
Why do I feel like my man is cheating?
If you are paranoid about cheating, you can take some safe steps to ensure you are not accusing your man of anything. Consider discussing with your partner in a non-accusatory manner. Listen without attacking them, and seek clarifications where necessary.
Take an informed decision
If you've always asked, "Am I paranoid or is he cheating?" this article has provided more insights on what to do if you suspect your partner of cheating. Some partners might make the mistake of directly accusing their partners only to find out they were only paranoid.
Therefore, always make your findings and consider seeing a professional counselor on how to take the right steps to discover the truth for yourself.
Share this article on
Want to have a happier, healthier marriage?
If you feel disconnected or frustrated about the state of your marriage but want to avoid separation and/or divorce, the marriage.com course meant for married couples is an excellent resource to help you overcome the most challenging aspects of being married.
You May Also Like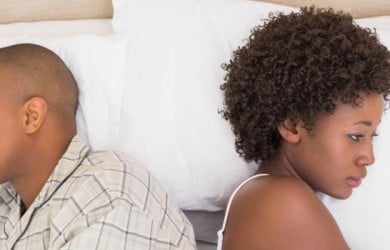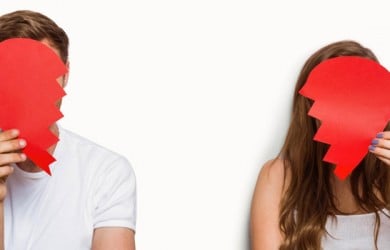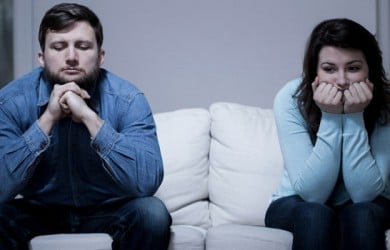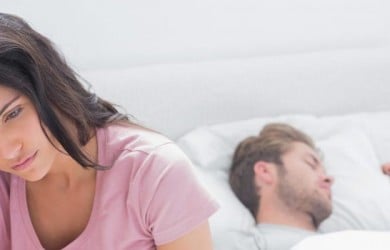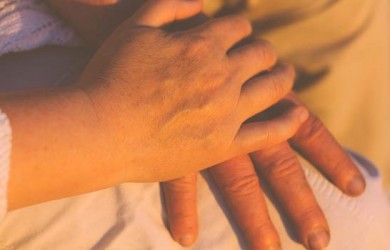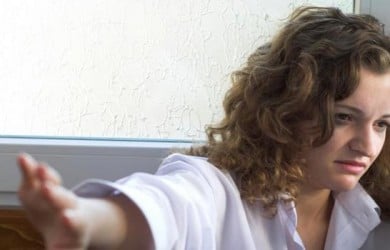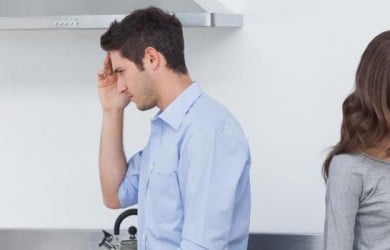 Popular Topics On Marriage Help