Tips on How to Be Physically Intimate With Your Boyfriend

Good sex begins with a good, overall emotional intimacy, upon which you will build other pleasurable moments until you just can't help but head to the bedroom. This article has tips on how to be physically intimate with your boyfriend.

Despite the title of this article, this is not a step-by-step guide to sex with your boyfriend.

That would be too textbook and not make for interesting reading. There is a whole lot of lovely preliminaries to being physically intimate with your boyfriend, so we are going to explore some of those.

Good sex is not just bodies touching bodies. Good sex begins with a good, overall emotional intimacy, upon which you will build other pleasurable moments until you just can't help but head to the bedroom.

Let's see how this is done.
Turn off all your electronics
The first thing you should do when preparing for physical intimacy is grabbing your smartphone, tablet, pc and television and turn them all off.
That's right.
No buzzes, ding-dings or other sounds or images that will draw your attention away from your gorgeous boyfriend.
You want to be completely present for what is going to happen, and if your screen continues to light up like a Christmas tree all evening long, you will have a difficult time keeping your attention on your man. The world can wait while you prepare for love.
Now that you have each other's attention, talk
Verbal exchange is an important part of foreplay.
No one wants to go right into sex without some warm-up conversation, right? So tune into each other. Ask him how his day was. What was the best thing that happened? The worst?
Listen actively to his answers; maintain eye contact, nod, say "Wow. That sounds awesome (or awful)!" Check in with him about something you talked about recently; he'll be touched by the fact you remembered his issue at work or his fight with his mom.
All of this helps bring your closer emotionally.
Get physical but in a non-sexual way
Begin the progression towards lovemaking with some simple touching. A long hug. Plenty of time for just kissing on the sofa. (Don't limit your kisses to when you are making love…indulge in them liberally in and out of the bedroom.)
How about a lovely neck and shoulder massage?
If his back is knotted up, have him take off his shirt so you can really work on the areas that need attention.
The point is to take this slowly, not just speeding through this part of foreplay to get to the "good stuff." It's all good stuff, and part of a wonderful, larger sexual experience.
Talk about sex outside of the bedroom
If this is your first sexual experience with this particular boyfriend, it is helpful and fun to talk about expectations. Not only will it heat up your mutual libidos, but it will clarify what your preferences are and what you best respond to.
It will allow you to also ask him about what he likes and dislikes. Of course, this is a conversation to be continued while in bed, but beginning the exchange while still clothed is hot hot hot.
It's also a vital conversation to have to ensure that your sexual appetites are aligned.
There can be nothing worse than finding out too late that your boyfriend needs a certain sexual practice that you find offensive in order for him to feel satisfied. So be open, honest, and establish boundaries before they get crossed.
If you feel uncomfortable with anything this new partner is telling you about his needs, you need to voice this discomfort, even if it means not having sex right now.
Don't neglect the electronic seduction
You know you are planning to be physically intimate with your boyfriend that evening.
How about exchanging explicit texts during the day (note: not photos, but messages) to get the party started?
It will put both of you in a heated state, which means that when you finally get together, it will be all the more exciting! "I want you": three simple words that have a powerful impact on your boyfriend's imagination.
Set the stage for love
Is your boyfriend coming to your place tonight? Spend some time prior to his arrival making sure your room is tidy.
He doesn't need to see your underwear drying on the shower rail, no matter how pretty it is.
Put some pretty, fresh linens on your bed and remove your collection of stuffed animals from it. How about some lightly scented candles (or imitation candles with flickering light bulbs, which are safer should you fall asleep together after lovemaking)?
Queue up your best playlist of music to melt by, and you've set the stage for one fantastic evening!
Don't forget the post-coital intimacy
Let's talk about being intimate after you've been intimate.
You've had great sex with your boyfriend, now extend that feeling of togetherness. It could be by falling asleep holding each other tightly. But what if you aren't tired? Why not get up and cook together?
Make sure you've stocked your fridge with some basic things you can whip up post-lovemaking. Cook, eat, talk, appreciate each other, tell him how lucky you feel for having him in your life.
Still not tired?
A nice long walk holding hands is an excellent way to extend your feeling of connection.
And once you return home, you may feel like starting the whole thing all over again!
Share this article on
Want to have a happier, healthier marriage?
If you feel disconnected or frustrated about the state of your marriage but want to avoid separation and/or divorce, the marriage.com course meant for married couples is an excellent resource to help you overcome the most challenging aspects of being married.
Learn More On This Topic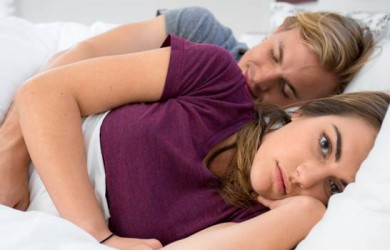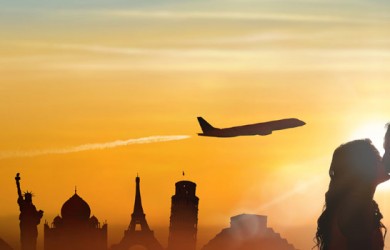 You May Also Like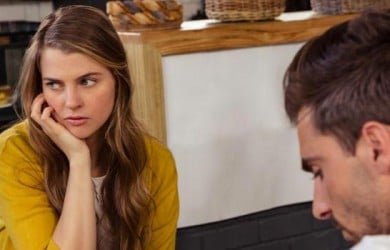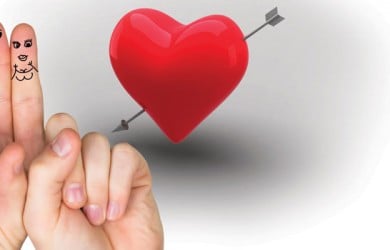 Popular Topics On Married Life