Learn How Couples Counseling Can Be Used as Preventative Maintenance
Couples don't typically seek couples counseling or relationship therapy until their situation is catastrophic. Couples counseling is often the last resort for a couple in crisis.
The stigma associated with needing therapy for relationships can prevent a great many couples from going to couples therapy right when the trouble begins, or even before problems begin, at all.
Also, when to go to couples counseling? And how to find a couples therapist? Are some questions that couples can find difficult to answer.
However, every so often, brave couples come to couples relationship counseling even when nothing is wrong. These couples seek to prevent rather than cure early relationship problems.
Marriage requires a lot of meticulous planning for a couple to have a decent future. And no matter how much affection or love you have for one another, you are bound to have disagreements and differences.
Though a lot of issues in marriage are usually not substantial enough to seek couples counseling, some of these issues can cultivate into common long term relationship problems.
So be it through online couples counseling, marriage counseling before marriage, or just therapy for relationship issues it is always best to avail the benefits of couples counseling for relationship issues before things get out of hand.
To further validate the argument here are some reasons why seeking the benefits of couples therapy when nothing is wrong can be better than starting once problems have already begun or when it is too late for marriage counseling:
Conflict is always obvious

Conflict is often so much more obvious to a bystander than to the parties involved.
Problems masked by poor communication in a marriage or relationship can make problem-solving very difficult as the couple fails to address their own concerns, let alone understanding their partner expectations.
Consequently, as the problem starts to foster, the inability of a couple to communicate properly starts affecting other areas and aspects of their relationship.
On the other hand, couples who seek out professionals to help them determine potential problems in the marriage that they might not even be aware are better equipped with handling conflicts in their relationship or marriage.
Of course, not every couple needs a therapist to manage their problems, but having an objective third party in the room probably doesn't hurt.
You get an "A" for effort
The effort, alone, required to make it to couples counseling regularly can mean that couples are putting more energy and effort into the marriage and into problem-solving than couples that don't.
The idea of attending couples counseling for preventative maintenance rather than crisis control can be of enormous value. Making couples counseling a priority can lead to feelings of teamwork and solidarity.
Life is a mystery
With life's constant unpredictability, no couple can be truly safe from mishap or misfortune–the stronger a couple's foundation from the beginning, the better.
The couple that takes the time to have a structured check-in with each other, either weekly or on any consistent basis, could have an advantage at taking on life together and establishing feelings of safety and cohesion.
Forever and ever is a long time, and anything can happen, so it's most likely something to prepare in advance.
Remember that counseling is not only for couples in distress but also for couples who are happy with their relationships.
Learn new tricks
Another benefit of early couples counseling is that you get to learn new tricks, quirks, and mannerisms.
Apart from the obvious benefit of improved communication and learning conflict resolution, premeditated couples counseling can enhance other sections of your personal life. Some of them have been listed below:
A couples counselor or therapist can help you analyze your behavior patterns and identify what triggers such behaviors. Once such behaviors have been identified, you can now learn to control them.
Helps you to set realistic expectation not just with your partner but with yourself as well. Couples counseling can help you to look inwards and address your own demons and incompletions in life.
You learn to be accountable for your own actions and create a more realistic picture of your relationship.
It deepens the intimacy that you share with your partner. You can learn new ways to win your partner's affection, and they can learn to do the same for you.
Finding the right therapist
As a couple, if you are open to the idea of seeking couples counseling before facing an existential crisis, that would definitely help you to strengthen your marriage.
But one of the biggest causes of concern for a couple pursuing couples counseling is finding the right counselor or therapist. Let me help you through that conundrum.
Follow these steps as a guide for finding the most appropriate and fitting counselor:
Step 1 – Starting the search
This is a very key step towards finding a good couples counselor. You can start by asking your friends and family for recommendations; this would be the most sought out way as you would de getting the feedback from someone you can trust.
If asking recommendation is not favorable for you, you can look through specialized and credible directories such as:
National Registry of Marriage-Friendly Therapists, The International Centre for Excellence in Emotionally-Focused Therapy (ICEEFT), and The American Association of Marriage and Family Therapists (AAMFT).
You can also resort to looking for help through the internet. However, this should be your last resort.
Step 2- Look for the right qualification and experience
If not already provided, ask for the counselor's educational qualification to gauge how equipped they can be to address your concerns.
In addition to professional training, ask about professional experience. Opting for a counselor with a significant amount of experience can be essential, as well.
Step 3- Essential counselor attributes
This step would help you get a better understanding of what qualities and characteristics you must look for when choosing a couple's counselor.
Start by asking probing questions, what are their belief systems, if they are married or not, if they have been divorced, if they have kids, etc.
Such questions would help you to identify how compatible you would be with your counselor.
Share this article on
Want to have a happier, healthier marriage?
If you feel disconnected or frustrated about the state of your marriage but want to avoid separation and/or divorce, the marriage.com course meant for married couples is an excellent resource to help you overcome the most challenging aspects of being married.
More On This Topic
Recent Articles
You May Also Like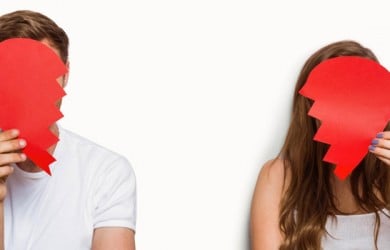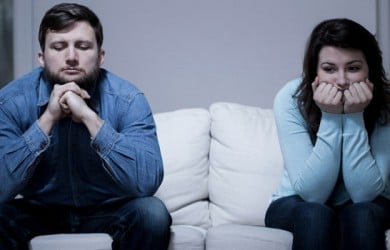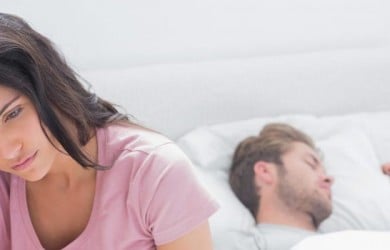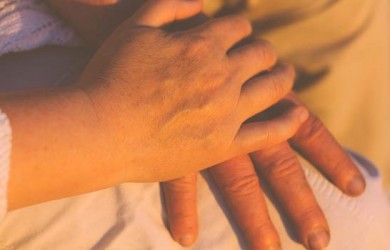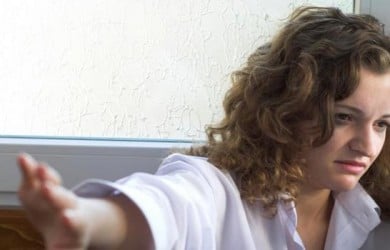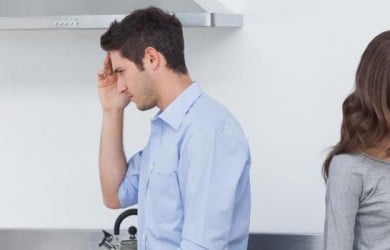 Popular Topics On Marriage Help