A Complete Guide to Sagittarius Traits
If you're married to a Sagittarius (or about to be), understanding their traits could make your life much easier. Even if you don't believe in astrology, you could notice that there might be some truth to what they're saying about these strong-willed adventurers.
And if you are a keen follower of what's written in the stars, you'll surely appreciate the overall guide to Sagittarius' traits that we present to you here.
Related Reading: What Entails Dating a Sagittarius Woman – The Ups and Downs
Sagittarius in a nutshell
First, let's go over the basics. People born between November 22 and December 21 are born under the ninth sign of Zodiac, which is Sagittarius. Their element is Fire, their color is blue, and their day of the week is Thursday. They are ruled by Jupiter and possess the main quality of being mutable. They are overall most compatible with Gemini and Aries. Their lucky numbers are 3, 7, 9, 12, and 21.
The best way to metaphorically describe a Sagittarius is an arrow. They're fearless and born adventurers. They readily go off the road and are born leaders. They go after what they want.
They also don't beat around the bush. They will always tell you what they think, even if it may sound insensitive. They aren't deprived of empathy, though. They're great friends and, for the right person, wonderful lifelong partners.
Related Reading: In Love? Sagittarius Compatibility With Other Astrological Signs
Positive traits of a Sagittarius
The most obvious positive trait of Sagittarius-born people is – how positive they are! They're highly optimistic and have the talent of finding the bright side of things in any situation. This makes them able to do their best even when others would be overtaken by anxiety or pessimism. This is why they're such a good leaders, be it at work or in family.
As we already mentioned, a Sagittarius is always very straight-forward. They will always tell you what's on their minds, and you can count on them not trying to manipulate you.
They have faith in their wits, bravery, and their generosity to lead them towards anything that they wish for without having to be dishonest to people.
Negative traits of a Sagittarius
On the other hand, these positives also have their dark side. Fearless as they are, people born under the sign of Sagittarius can also be careless. They sometimes take unnecessary risks and act without needed caution because they have so much confidence. They can be overly confident, in fact, they sometimes make mistakes due to their conviction that they can't do anything wrong.
Another weakness of a Sagittarius is the fact that their directness sometimes turns into being tactless.
They believe in being frank, but they sacrifice showing empathy to this ideal at times. They can also be impatient and need to be on the go at all times. This causes them to be inconsistent and sometimes unreliable as their attention fluctuates and their interest is short-lived.
Also Try: What Type Of Dating Personality Do You Have Quiz
How to attract and keep a Sagittarius
Sagittarius men are almost equally adventurous as they are intellectual and philosophical. It might seem like a contradiction on the first look, but it's really just a manifestation of one and the same need – to reach the truth about everything.
As such, they are attracted to women who aren't clingy, who dare to share their path and be equally as independent and audacious.
Sagittarian women are outgoing and wild. They are vibrant and love both deep conversations and experiences that leave you unable to speak at all (such as bungee jumping). To attract and keep her, you'll need to be prepared to keep her entertained all the time and let her express her personality in all areas of life.
Related Reading: Zodiac Dating - the Good and the Bad of It
Sagittarius in love and marriage
A Sagittarius may not fall in love right away. They need a lot of confirmation that the partner won't be boring or difficult. Nonetheless, once they meet the right person, they can be and usually are dedicated to the relationship. They enjoy romance as well as amazingly passionate and adventurous sex.
Unfortunately, Sagittarians believe in taking care of your needs. They cannot be held down. If they feel that their partner is falling behind or being too clingy and needy, they might be tempted to get away. The good thing is, though, that they will tell you that upfront. They are direct and you won't be left wondering where you stand.
When a Sagittarius has a family, they will do anything for it. They will be twice as motivated to succeed, and will work hard. However, they also need to play hard. This is why family vacations with a Sagittarius resemble Jumanji at times. In conclusion, a Sagittarius is an exciting, driven, and honest person, and being married to one guarantees an exhilarating life.
Share this article on
Want to have a happier, healthier marriage?
If you feel disconnected or frustrated about the state of your marriage but want to avoid separation and/or divorce, the marriage.com course meant for married couples is an excellent resource to help you overcome the most challenging aspects of being married.
You May Also Like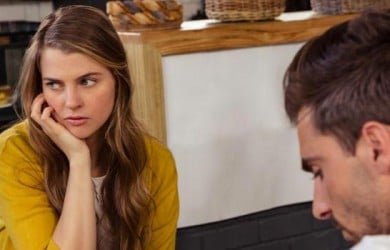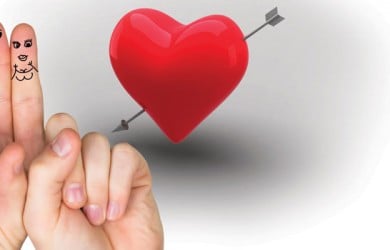 Popular Topics On Married Life