Understanding His Zodiac Sign: Is He Compatible with You?
Compatibility can help determine the possibility of working out a relationship with another person, whether platonic or romantic.
While it's not the most important factor, having a partner in life who matches well with your personality can ensure the success of a relationship, especially if you're looking for a long-term one.
Peeking into the male personalities under each zodiac can help you learn the different characteristics you can expect, and even find you the one who is compatible with yours.
Aries man
Mars governs the life of this sign, endowed with vitality, charisma, and a sense of purpose. This means you have to keep up with the demands of the Aries man. They want someone who can express the same passion and will fulfill their emotional needs. If you can't keep up, they're going to leave you behind.
Instead of chasing the Aries man, you may want to play hard-to-get with him.
"The chase" shows off their competitive nature because they like the high stakes. Being a Taurus, Gemini, Leo, or Sagittarius may also help.
Taurus man
If you're looking for someone for the meantime, Taurus isn't for you. They are great providers who nurture and protect, so they ideally want a family.
They want more than a simple attraction and to have someone for keeps.
They are said to be compatible with the Aries Gemini, Cancer, Virgo, Capricorn, and Pisces signs.
They expect the same full commitment from their partner, and this may cause the feeling of being stifled.
Going into a relationship with a Taurus means having to reach a compromise with him.
Gemini man
The Gemini man loves to be in love because having someone gives them a sense of comfort. That doesn't mean they'll readily marry you—they prefer to experience different romances before settling down.
That woman may come in the form of an Aries, Taurus, Cancer, Leo, Libra, Aquarius, or a fellow Gemini.
Their need for change and the air of mystery around them may cast doubts to a Gemini man's partner.
Additionally, you'd have to arm yourself with stimulating conversations or witty one-liners to attract them.
Cancer man
Cancer male is just as adoring and compassionate as his female counterpart. They approach love with the same emotionality as with other aspects of life.
They want someone who can complete them emotionally and physically, like a Taurus, Virgo, Scorpio, or Pisces.
Being reliable, devoted, and generous, Cancer men make for an ideal husband and father.
And while they are perfect for women who have the same commitment to family values, some Cancer males tend to attract partners who are cold and indifferent.
Leo man
The charismatic and intense Leo is big-hearted. Because of this personality, they seem attractive to everyone.
Plus, they are comfortable in the company of the opposite sex, especially Aries, Cancer, Libra, Leo, or Sagittarius, so you won't have to exert too much effort to be close to them.
Despite these characteristics and their penchant for love affairs, Leo men don't easily find their soulmate.
However, their compassionate makes them a great father who would fiercely protect their offspring.
Virgo man
For a Virgo man, steadfastness, commitment, and self-improvement are important, making them perfect for a Taurus, Cancer, Scorpio, Capricorn, or Pisces. However, these also make them look somewhat detached and analytical.
Nevertheless, they embody deep passion and selfless love, making them one of the most devoted signs.
Being an insightful intellectual, Virgo looks for variety and intellectual stimulation from their partners. Learn how to communicate or express free-flowing dialogue if you want to have a successful relationship with them.
Libra man
Libra, being ruled by Venus, is often referred to as the most loveable star sign—they are charming, graceful, and stylish.
Although sometimes dubbed a player because they like to dabble in many relationships, they still long for someone special.
Their future happiness still relies on having a family, likely with a Gemini, Leo, Sagittarius, or Aquarius. They seek someone who is as graceful and stylish as they are, with a dash of intellect and dedication.
Scorpio man
The enigma of a Scorpio is what makes them attractive to others, making people want to be closer to him.
While the sign is often called the epitome of seduction, once the Scorpio man gives you his heart, he will love his partner to no end—although it should be reciprocated.
Sexual expression is crucial to them, so being in a relationship means coming into terms with their complex motivations. A Taurus, Cancer, Virgo, Sagittarius, Capricorn, Pisces, or fellow Scorpio can easily match up or offset their intensity.
Sagittarius man
Freedom is essential for a Sagittarius man's survival. This reflects on their approach with relationships. They can be protective of and devoted to their partners, but they don't like being chained down.
They seek security and passion but would not want to be bossed around.
These stark contrasts are why Sagittarius needs a strong and independent partner like an Aries, Leo, Libra, or Aquarius.
Adventurous and social people who can share the joy and enthusiasm of this sign should be prepared for endless love and care from them.
Capricorn man
Despite being control freaks, Capricorn men are perceptive, intuitive, and focused—perhaps a bit too focused that they tend to overlook love even when it's already sailing by them. It's probably because they don't give in to societal pressures when it comes to love.
They know who they want—faithful partners whom they can rely on. But, they should also be financially and emotionally savvy. Otherwise, the Capricorn would not hesitate to leave.
When they find that special someone—perhaps a Taurus, Cancer, Virgo, Libra, Scorpio, Pisces, or a Capricorn like them, their passion and exhilaration shines.
Aquarius man
The jovial Aquarius men have an active mind who wants to try or discover the innovative and exciting. This could also reflect on their relationships, as they like to test the waters.
However, their self-awareness prevents them from toying with emotions.
The bewildering part is that they want extreme loyalty from their partner, something an Aries, Gemini, Libra, or Sagittarius can give.
It is critical for them to make adventures with the person to remain interested in the relationship. Despite the quirks, Aquarius is in it for the long run, with a desire for stability and a happy family.
Pisces man
Often referred to as the idealistic lover, selfless Pisces want perfection in a relationship. This unrealistic desire often prevents them from experiencing true love and may result in them getting into a multitude of relationships.
As they are honest, impartial, and want long-term commitment, the perfect partner for Piscean men is one that will respect and remain faithful to them.
Pisces craves partners who provide stimulating companionship, and will likely be an Aries, Taurus, Cancer, Scorpio, Capricorn, or a fellow Piscean.
Keep in mind that these are just common characteristics for each sign that can be used as guidelines, not strictly something to follow. It's still important to look past the zodiac when looking for true love, as each person is still unique in his or her own way.
Share this article on
Want to have a happier, healthier marriage?
If you feel disconnected or frustrated about the state of your marriage but want to avoid separation and/or divorce, the marriage.com course meant for married couples is an excellent resource to help you overcome the most challenging aspects of being married.
More On This Topic
You May Also Like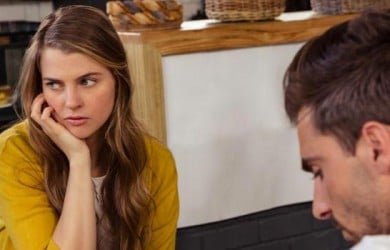 Popular Topics On Married Life