How to Assess Sagittarius Compatibility With Other Signs
To be in love is one of the most beautiful feelings that anyone can experience. The sky seems bluer, the grass seems greener, and the food tastes better. But can understanding Sagittarius' compatibility with other zodiac signs help you find long-lasting love?
A Sagittarian is mystical in love, like its symbol, the centaur. They are wild, independent, and adore life. They are the embodiment of pleasure, mystery, and freedom. They yearn for partners that can assist their yearning for adventure, travel, and excitement.
The perfect match for a Sagittarius
Sagittarius-compatible signs are the ones that allow them the freedom and space to be who they are. There are four sun signs that are considered to be Sagittarius' best match.
The fiery Aries, the vivacious Leo, and the adventurous Gemini are Sagittarius' best match for marriage as they share impression chemistry with these signs. That is why they are at the top of the Sagittarius compatibility chart.
When thinking about who are Sagittarius compatible with, you should think about the charm, meaningful conversations, and travel that this sign yearns for in life. Any person who can offer them an exciting and engaging time is the one that is a good Sagittarius love match.
Who is a Sagittarius attracted to?
A Saggitarius match is someone who they can fall in love with easily. They are drawn to people who can engage them in meaningful conversations and charm them with their personality.
Sagittarius like having the freedom to do what they want and make decisions for themselves. A partner who can appreciate this and not be a hindrance to their independence is ideal for a Sagitarrius.
Watch this video to learn more about the personality traits of Sagittarius people:

Sagittarius compatibility with other signs
A Sagittarius love match is filled with life and adventure because that is what Sagittarius craves in a relationship.
If you have been wondering, "What signs are compatible with Sagittarius," you can read ahead for the equation that each zodiac sign shares with Sagittarius people.
Also Try: 

Who Am I Most Compatible With Quiz
Here is the Sagittarius compatibility with the other signs.
Aries and Sagittarius compatibility
The Aries and Sagittarius couple is a match made in heaven. Both are headstrong and brave enough to go on adventures. Both love exploring the unknown, even if the Aries want it for the rewards, while the Sagittarian is happy with the journey itself.
Aries and Sagittarius are both passionate about their convictions and morality. Assuming those philosophies do not directly oppose each other, the couple's energy is strong enough to bring down the Berlin Wall.
Taurus and Sagittarius compatibility
Both Taurus and Sagitarrius are passionate signs. Taurus is ruled by love, while Sagittarius is ruled by freedom. They are going to need to meet each other halfway.
A Taurus needs a base, a place they call home. They want stability and loyalty. Those things sound like chains to a Sagitarrius. However, they both love deep philosophical conversations about love, life, and the universe.
If their communication can bring them together, the Taurus can give a Sagitarrius a retreat to rest, and the Sagittarius can provide the adventure in their Taurus partner's life.
Gemini and Sagittarius compatibility
In the Gemini and Sagittarius match, one seeks freedom while the other seeks adventure.
It may sound different, but that is quintessentially the same. They believe that life and creation are a journey to experience. Together they will push the limits of what a couple would do together for fun, intellectual pursuit, and passionate connection.
They both love to try something new and will never get tired of exploring anything new since both are flexible as people and lovers. It doesn't take much for a Gemini and a Sagitarrius to kiss, make up, and move on to their next big project.
Cancer and Sagittarius compatibility
Is Cancer compatible with Sagittarius? It is difficult for them to fall in love with each other right away. But if they start as friends before becoming lovers, there is a chance for a long-lasting relationship.
Cancers are serious individuals and value their emotional security. The independent nature of a Sagitarrius is challenging for them to understand.
The strong desire of Cancers to prioritize tradition, stability, and a time-tested approach in life may also sound boring and stifling for the Sagittarian. If they can find the joys of skydiving from a stable airplane and back again, they can meet each other halfway.
Leo and Sagittarius compatibility
Both Leo and Sagittarius are larger-than-life characters, making them compatible as they enjoy life to the fullest. It's easy for both dynamic personalities to admire each other for their extroverted personalities. However, it ends there.
Both signs are impatient and constantly want to expand their horizons. It is easy for people with these traits to deviate from their path and go in two different directions.
Leos and Sagittarians are more compatible as good friends with benefits than serious lovers. Looking outside their relationship, it looks like they are a match made in heaven, but deep inside their hearts, they both crave something more.
Unless a Sagitarrian and a Leo can align their long-term goal, their relationship will be "the one that got away."
Virgo and Sagittarius compatibility
A Virgo is a passionate but practical lover. They are pragmatic and realists but believe in long-lasting happiness with the person they love. It would be easy for them to understand and forgive the energetic Sagittarius, assuming the Sagittarius doesn't tire of them first.
Their compatibility depends on the ability of the Sagittarius to remain a loyal and passionate lover of the Virgo. The excitement and energy the Sagitarrian brings to the relationship will force the Virgo to bend over backward for it. Still, it will be a question of whether it's enough for the Sagittarius.
Libra and Sagittarius compatibility
Libras are artists, and they find stimulation and excitement in beauty and aesthetics. The beauty of nature is there for both the traveler and artist to discover and enjoy.
They are natural companions, and it's not a stretch if they end up as intimate partners. The broad-minded and understanding nature of a Libran will allow them to accept the untamed nature of a Sagittarius.
The zest for life, beauty, and nature will make the Sagittarius want to stay with the Libran. They fit like nuts and bolts.
Scorpio and Sagittarius compatibility
When two overly passionate signs fall in love, It is a heavenly match, at least initially. While the Sagittarius loves exploring and novelty, the Scorpio is an uninhibited sex machine. They will have no problem with physical intimacy, but the compatibility ends there.
The Sagittarian values freedom and new experiences as a whole, while the Scorpio agrees with that in bed, outside it; they are possessive and inflexible when it comes to life in general. It won't take much for the impatient Sagittarius to tire of it.
Sagittarius and another Sagittarius compatibility
A Sagittarius couple consists of two independent personalities with an insatiable desire for knowledge, challenges, and exploration. It sounds perfect unless you think about it.
Two Sagittarius are like two typhoons together. They can meet halfway and form a stronger typhoon or cancel each other out.
Capricorn and Sagittarius compatibility
If opposites attract, that is the case between a Capricorn and a Sagittarius. Both are the epitome of introvert and extrovert personalities, respectively. That doesn't mean you must dismiss the question, "Are Capricorn and Sagittarius compatible?"
Capricorns are naturally shy, but they don't see the value of flair and panache exhibited by Sagittarians. If they can get past their exterior shells, they have much to offer each other, but that's a big if.
Aquarius and Sagittarius compatibility
An Aquarian is a centric version of the Sagitarrius. They value freedom and love to try out new things and experiences. However, unlike the impatient and wild child Sagittarius, Aquarius is more responsible and practical.
They can act as the center that can rein in the wild Sagittarius while happily going along with their whims most of the time. They will let the Sagittarius know when they have gone too far and keep things real.
Pisces and Sagittarius compatibility
Both Sagittarius and Pisces are philosophical personalities.
However, the Sagittarian may seem petty and shallow to the highly theoretical Pisces. They say thinkers come in two flavors, the flamboyant Nietzche and the hermit Diogenes.
If they get past their superficial outlook, Pisces and Sagittarius may have a lot in common.
In many of their equations with other signs, Sagittarius compatibility depends highly on the Sagitarrian themselves. They are impatient and crave new experiences. Both traits are natural enemies of a long-lasting stable relationship.
If they can refocus and remain loyal to their partner, then Sagittarians are great life partners that will never stop adding spice to your relationship.
Final thoughts
We can understand what signs are compatible with Sagittarius by looking at how well the personality traits of each Zodiac sign align with the personality and desires of a Sagittarius person.
While it is possible for Sagittarius to get along with people of different zodiac signs, understanding each sign's compatibility potential can determine the success rate. It can help understand their potential compatibility or lack thereof.
Share this article on
Want to have a happier, healthier marriage?
If you feel disconnected or frustrated about the state of your marriage but want to avoid separation and/or divorce, the marriage.com course meant for married couples is an excellent resource to help you overcome the most challenging aspects of being married.
You May Also Like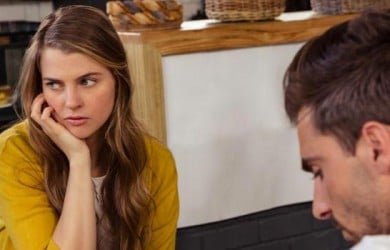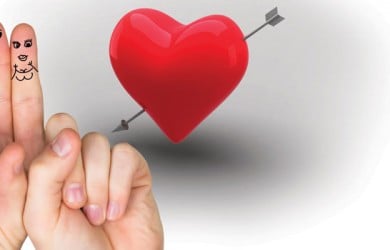 Popular Topics On Married Life