The Worst Zodiac Sign Compatibility Match for Each Sign
We could all use a little 'heads-up' when it comes to making decisions about dating, so at the very least we don't waste our time on creating a relationship that is going to turn to dust in a flash or to save ourselves some heartache in the process.
So it helps if we could know what makes someone a good or bad love match for you. And so with that in mind, we have listed below, some of the worst zodiac signs compatibility so that if you find yourself hitting up a 'worst zodiac sign compatibility match then at least you know to keep it real just in case it doesn't work out.
Don't say we didn't tell you so!
This becomes even more important when you think of tying the knot with your significant other. Don't you wanna know whether your zodiac signs compatibility for marriage could be successful or not?
Related Reading: Determining Love Compatibility by Birthdate
So based on astrology, please allow us to introduce you to some of the worst zodiac signs compatibility. Don't expect true love and a lifetime of contentment if you are one-half of any of these worst zodiac matches!
Aries' worst zodiac sign compatibility match is cancer
Ok, so let's cut to the chase, Cancer is exceptionally needy, more so than an Aries. Much more so. So much so that Cancer's needs can suffocate an Aries and leave the Cancer feeling completely unloved and fulfilled which in turn makes them needier – and so the cycle continues … you can see where this one is heading right from the start, yes that's right. Downhill.
Aries can also be pushy, and always seeming to want to be first, which doesn't inspire a Cancer too much.
Cancerians are not really down for that kind of behavior and will take it personally due to their sensitive nature if an Aries seems a little pushy and insensitive in the relationship that's going to cause the Cancer to scuttle back into his or her shell faster than you can blink.
Taurus' worst zodiac sign compatibility match is Leo
Taurus and Leo are just so different, they are like chalk and cheese, and this is the reason why they don't make a good match at all. Leo loves the limelight, socializing, crowds and Taurus does not.
Taurus loves luxury, and the finer things in life, and while Leo might enjoy that for a while, they are always going to be where the party is at.
Taureans are not built for as much socializing as the Leo, their batteries become drained much quicker, and the Leo constantly needs simulation.
As we said 'chalk and cheese.' So if you are a Taurean dating a Leo somehow, know that it would be the worst zodiac sign to marry for you. You will be better off with other earth signs like Virgo and Capricorn as signs from other elements could be one of the worst zodiac sign matches for you.
Related Reading: The Psychology Behind Love Compatibility Between Zodiac Signs
Gemini worst zodiac sign compatibility match is Virgo
Virgo adores planning, and systematic structure and they are slow paced. Gemini adores spontaneity, new experiences and is fast-paced, they just don't mix. Forget the zodiac signs matching for marriage, this earth-air combo makes for the worst zodiac couples when it comes to dating too.
Enough said!
Cancer's worst zodiac sign compatibility match is Aries
Aries is too much for Cancer in every way. You are both on completely different levels that you don't get each other and will find it very difficult to meet each other's emotional needs. Which is kind of crucial in a relationship don't you think?
Related Reading: Love Compatibility between Zodiac Signs
Leo's worst zodiac sign compatibility match is Taurus
Opposites don't attract when it comes to a Taurus and Leo relationship. Taurus enjoys quiet nights in with their lover, but a Leo wants to be out and in the thick of whatever is happening as much as possible.
Plus when you do go out, much to the Taurean's dissatisfaction, a Leo will invite the crowds to come along with them.
Whereas a Taurean would much rather it be just the two of you. As a couple, you might have the worst zodiac compatibility and just annoy each other too much!
Virgo's worst zodiac sign compatibility match is Sagittarius
Sagittarius will think that the things that Virgo takes seriously are not important and will even go as far as to 'poo poo' their ideas and habits. This does not bode well to a serious and sensitive Virgo.
But it isn't on purpose, Sagittarius isn't serious or deep enough for Virgo.
Virgos will also find it a challenge to see how their Sagittarius manages to get through life without seeming to have a care in the world!
It's just not going to work out. You two are just never going to understand each other.
Related Reading: How Compatible Are You With Your Partner According to Astrology?
Libra's worst zodiac sign compatibility match is Pisces
Libra and Pisces can't solve problems in relationships because they both hate conflict, so much so that they'd happily avoid it at all costs.
So, this means that everything that is wrong with you is swiftly brushed under the carpet! This leads to the worst zodiac compatibility between these air and water signs.
Libra often finds Pisces a little too predictable for their occasionally crazy nature, and it's this crazy nature that a Pisces won't get.
Scorpio's worst zodiac signs compatibility is Gemini
Scorpios and Geminis can never seem to get on the same page.
Scorpios find Geminis too flighty and impulsive just for the fun of it, which is not going to help a Scorpio trust their Gemini one bit.
And if you know a Scorpio, you know that if they don't trust you, then there's going to be some problems.
Related Reading: Guide to the Most Compatible Zodiac Signs
Sagittarius's worst zodiac signs compatibility is Virgo
Sagittarius want fun in every situation, but Virgo can't do so, they have to have a structure and a time and place for everything – including fun.
Virgo is not loose enough for a Sagittarius, and a Sagittarius is far too free for a Virgo.
There's no way that this is going to work out well. This earth and fire combo is worst zodiac compatibility and can spell disaster for a couple.
Capricorn's worst zodiac sign compatibility Is Libra
Capricorn doesn't like to socialize as much as a Libra, and this causes problems for the relationship.
Both Capricorn and Libra have different perceptions about life and love. Perhaps you might have a fun fling, but that's about the extent of it!
Related Reading: How to Find a Perfect Match as Per Your Birthdate and Numerology
Aquarius's worst zodiac sign compatibility is Taurus
Taurus hates change, and Aquarius loves change.
In a relationship, Taurus wants to plan for stability and consistency whereas an Aquarius is planning their next move.
And because of this problem, it's difficult for Aquarius and Taurus to find a satisfying and sustainable balance between them.
Related Reading: Sexual Compatibility – Could Astrology Explain Your Sex Life?
Pisces' worst zodiac sign compatibility is Gemini
Pisces do everything from the heart, and Gemini does everything from the mind. It sounds like a great match, but in reality, they don't get each other at all.
A zodiac sign match for marriage may or may not be a prerequisite for you as it depends on your beliefs.
But why take chances when you know the best and worst zodiac matches for lifelong commitments! So just avoid these worst horoscope matches and try making it work with the signs who are of the same element as you for an everlasting bond.
Share this article on
Want to have a happier, healthier marriage?
If you feel disconnected or frustrated about the state of your marriage but want to avoid separation and/or divorce, the marriage.com course meant for married couples is an excellent resource to help you overcome the most challenging aspects of being married.
You May Also Like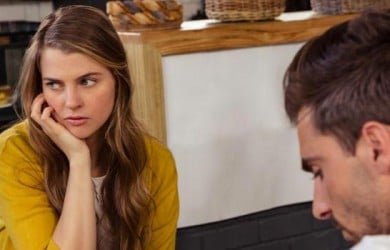 Popular Topics On Married Life