Guide to the Most Compatible Zodiac Signs
Zodiac signs can reveal many secrets about ourselves and others!
Which can be a great help when you want to learn more about zodiac signs compatibility.
Especially if you want to pick a future spouse who is going to make life better not worse. Zodiac sign compatibility is a fun and fabulous tool to help you find out which signs are your best zodiac match.
Related Reading: Determining Love Compatibility by Birthdate
Here's a guide to all of the most compatible zodiac signs listed in order of each zodiac sign
Aries
Aries finds passion with other fire signs (Leo and Sagittarius), and uplifting inspiration with air signs (Libra, Aquarius, Gemini).
Problems can arise in the early stages of an Aries/Leo relationship because egos can clash. But if Aries and Leo can overcome this initial challenge, the relationship will move quickly into one of mutual admiration and understanding.
Whereas the Aries/Sagittarius couple finds it easy to get along right from the offset, often finding common goals and interests that they simply adjust to as if it was meant to be!
Related Reading: Find out What Star Signs Are Compatible for You
Taurus
Taurus can find plenty of contentment with other earth signs (Capricorn and Virgo).
They also find a beautiful connection with water signs (Cancer, Pisces, and Scorpio) who can gently loosen up and snuggle up with the Taurus in a way that the bull likes it. Slow and easy.
The only problems that can occur are with the other earth signs, Capricorns might be a little too bossy for the Taurus and will need to temper that to keep things sweet and a Virgo will need to reduce the critique also.
Taurus will not tolerate either of these qualities and will be sure to protest. If Capricorn and Virgos can temper themselves, then the story has a happy ending.
Related Reading: The Psychology Behind Love Compatibility Between Zodiac Signs
Gemini
Gemini always needs to be mentally and emotionally stimulated. Otherwise, they will become bored. This can be quite a challenge for a Gemini because they like everybody else want to feel happy and content in their relationships.
Gemini can find mental stimulation from other air signs (Libra and Aquarius) and fun and spontaneity from a fire sign (Aries, Leo, and Sagittarius).
Ideally, if a Gemini could meet a Fire sign with elements of air in their birth chart, or vice versa that would be a perfect compromise, which is entirely possible.
Related Reading: Sexual Compatibility – Could Astrology Explain Your Sex Life?
Cancer
Cancer is a sweet and loving sign, with emotions and home comforts at the forefront of everything that they do.
Other water signs (Scorpio and Pisces) can help a Cancer feel emotionally understood. Earth signs (Taurus, Virgo, and Capricorn) are very grounding and supportive of a crab.
Their mutual adoration for finding comfort in home comforts will be very compatible, and of course, Earth signs move slower – which appeals perfectly to a crab.
Related Reading: Love Compatibility between Zodiac Signs
Leo
Leos may be fierce occasionally, but most of the time they are happy enjoying leisurely lounging time with those they love the most. But when needs arise, they'll soon stand to attention, ready to show off their full glory. Which is why Leo love being around other fire signs (Aries and Sagittarius) as well as with Aquarius and Taurus.
Taureans also love the indulgence of leisurely lounging amongst their creature comforts making them perfect for a Leo and Aquarius will continue to inspire Leo over and over again which is nothing to be sniffed at.
Virgo
Earnest Virgo enjoys (or needs ) plans, and daily routines to help them feel secure in their everyday life.
Virgo enjoys perfection and is a perfect match for helping other earth (Capricorn and Taurus) signs to build their creature comforts, which is what makes fellow earth signs compatible for a Virgo.
The only risk is that a Virgo needs to be uplifted a lot and other earth signs may weigh a Virgo down, but if this is managed, then all will be wonderful.
Virgo and water signs (Cancer, Pisces, and Scorpio) are also compatible, but a Virgo will need to be sensitive to the emotional needs of a water sign, just as they will need to be sensitive to Virgo's demand for perfection.
Related Reading: How Compatible Are You With Your Partner According to Astrology?
Libra
Libra loves mental inspiration, which is why a Gemini and Aquarius make a highly compatible match.
They are also compatible with cardinal signs (Aries, Cancer, and Capricorn) however a cardinal match will require work that will only serve to deepen the love and ensure personal growth and development. Libra and Libra together though, well that's just pure love!
Scorpio
Scorpios are a perfect love match with other water signs (Cancer and Pisces) this is because Scorpios require plenty of trust before they can open themselves up to true love.
Cancer and Pisces can help a Scorpio to build that trust. Scorpio can also find this sense of trust and surprisingly deep connection from earth signs such as Taurus and Capricorn.
Scorpio and an earth sign combined with a deep trust have the potential to build a new world, let alone a stable relationship!
Related Reading: The Worst Zodiac Sign Compatibility Match for Each Sign
Sagittarius
Sagittarius is a traveler, they wander about always looking for new experiences.
They have a big heart and can find love and friendship anywhere they go. Sagittarius will enjoy being around other fire signs (Aries, and Leo) which will be able to keep up with the Sagittarius taste for adventure.
However, Sagittarius and air signs such as Gemini and Aquarius make for an understanding and vibrant relationship. It's also possible and surprising that a Sagittarius can find a deep connection with earth signs (Capricorn, Virgo, and Taurus).
It's surprising because the earth signs are more grounded and enjoy a slower pace. Despite this caveat, a Sagittarius will easily find love with an earth sign.
Capricorn
Capricorns are usually portrayed as the stoic, slow and steady, quiet sign with a secret sense of humour. However, there is much more to a Capricorn than their outward expression.
In fact, it's quite the opposite internally (which is one of the challenges a Capricorn faces).
Capricorns can find a steady and settled zodiac sign compatibility with other earth signs (Virgo and Taurus) but here's the thing. Capricorns can get restless if they don't get a little more edge from their relationships.
Capricorn and Scorpio could light up the world, a Capricorn and cancer match bodes for an incredibly loving and supportive relationship, with the cancer being the permanent muse for Capricorn which curbs Capricorn's restless ways.
Related Reading: How to Find a Perfect Match as Per Your Birthdate and Numerology
Aquarius
Aquarius wants love and freedom at the same time! It might sound impossible, but other air signs can potentially be an excellent zodiac sign compatible match (Gemini and Libra).
An Aquarius, Virgo or Capricorn can also help provide the love and freedom that an Aquarius requires, but an Aquarius may have to work to make sure that they can help an Aquarius, Virgo or Capricorn feel needed by their Aquarius.
Pisces
Pisces lives in a rose-colored world of love and rainbows!
Everything is beautiful or can be according to a Pisces. Which is why Cancer and Scorpio are perfect matches for zodiac sign compatibility.
A Virgo is also a good match for Pisces, Virgo brings a Pisces down to earth, and Pisces brings in a little more imagination and peace to their Virgo.
Share this article on
Want to have a happier, healthier marriage?
If you feel disconnected or frustrated about the state of your marriage but want to avoid separation and/or divorce, the marriage.com course meant for married couples is an excellent resource to help you overcome the most challenging aspects of being married.
You May Also Like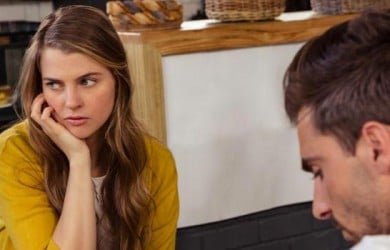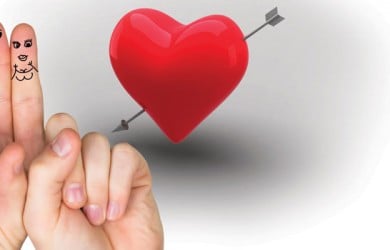 Popular Topics On Married Life