Different Types of Separation in Marriages : Trial, Permanent, and Legal Separation
If you're considering divorce or a formal separation from your partner, it is beneficial to understand the different types of separation.
Marital separation laws tend to vary by state, and it is important to consult with an attorney if you have questions about your specific situation, but below, we provide an overview to common questions about separation in marriages.
There are different types of separation in marriage, as well as pros and cons to each.
The best type of separation for your marriage will depend upon your unique situation, your and your partner's wishes, and the laws in your state. Having some background information can help you to make an informed decision.
What is separation in marriages?
So, what is separation in marriage? By most definitions, this refers to an arrangement in which a married couple is living apart and technically "not together," but the marriage remains intact from a legal standpoint.
A marital separation may occur when a couple first determines they want to split and maintain separate households while the divorce proceedings are occurring in court.
In some types of marital separation, a couple may do a "trial run" in which they separate for some time to determine if divorce is what they want.
In all the different types of separation, the marriage is not officially over, as the divorce has not yet been granted. Still, the couple chooses to live separately, whether permanently or for some time, until they decide about the marriage's future (or lack thereof).
What are the different types of marital separation?
There are different types of separation, and the exact definitions can vary by state.
In general, the following forms of marital separation are what you may encounter when deciding to end a marriage:
1. Trial Separation
What is trial separation?
One of the different types of separation is a trial separation, in which a married couple agrees to live apart. At the same time, they make the difficult decision to either reconcile and stay married or end the marriage permanently.
Related Reading: 3 Key Must-Knows About Trial Separation in Marriage
How trial separation works
During a trial separation, a married couple continues to be legally married, meaning that they will still be joint owners of any marital property, such as a house or cars purchased during the marriage.
Income earned during the separation is still considered joint income, and in reality, the only thing that differentiates this from marriage is that the couple is living separately.
Benefits of trial separation
One of the key benefits of trial separation is that it allows a married couple to experience living separate lives. The couple will either find that they miss living together and want to reconcile or determine that they truly are happier without each other.
Another benefit of this type of marital separation is that it allows a couple to separate without worrying about dividing their assets or going to court just yet.
Related Reading: 5 Benefits of a Trial Separation
Dos & Don'ts of trial separation
One of the critical dos of a trial separation is coming to an agreement and typing up an informal document to place the agreement in writing. This means it is a good idea to document how you will handle finances and expenses and divide time with the children while separated.
One thing not to do during a trial separation is to treat it too casually. Entering the separation period and having no agreement about dividing finances and child-rearing responsibilities could lead to unclear boundaries or trouble down the road.
2. Permanent Separation
What is permanent separation?
If a trial separation results in a couple deciding to remain apart and end the marriage, it can become a permanent separation.
This means that laws regarding property division begin to come into play, and debts that spouses acquire individually once a permanent separation starts are the spouse's responsibility who took on the debts instead of the couple's responsibility together.
How permanent separation works
How permanent separation works is that a couple determines, after a trial separation, that they no longer want to be married and will not reconcile the marriage.
At this point, they have transitioned from a trial separation to a permanent separation.
Benefits of permanent separation
A benefit of permanent separation is that it can mark the transition to divorce for couples who are not happy and wish to end their marriages. It also takes the pressure off spouses to maintain joint finances or worry about the other is incurring.
Dos & Don'ts of permanent separation
If you've entered a permanent separation, it is critically important that you establish the date the separation became permanent because the courts will use this date to determine when property division laws come into play.
It is also helpful to avoid going back and forth between permanent separation status and deciding to reconcile the marriage. This can make it difficult to determine when a division of debts and assets occurs. For instance, if you decide upon a permanent separation date and then move back in together, suddenly, your property is joint once again.
3. Legal separation
The last one of the different types of separation is legal separation, which occurs when a divorce has officially been filed in court. A couple is still legally married during this stage, but they live separately and must follow the court's orders.
Related Reading: How to File for Legal Separation
How legal separation works
During a legal separation, while a couple is still legally married, they have a separation agreement that spells out stipulations related to child custody, division of property, resolution of marital debt, and other matters during a divorce.
These terms may change through divorce negotiations and court orders, but the couple must ultimately abide by the court's orders.
Benefits of legal separation
One of the benefits of legal separation is that a judge officially becomes involved and issues orders that the couple must follow. That means there is clarity surrounding who must pay off certain debts, how property will be divided, and how custody of the children will be managed.
Dos & Don'ts of Legal separation
During a legal separation, it is important to follow orders of the court, or you can be found to be in contempt. Be sure to gather documentation related to debts, assets, income, health insurance, and retirement accounts.
Do not be dishonest about your income, and do not take the court's orders lightly. Failure to follow orders of the court can result in punishment.
Another consideration in a legal separation is that it is essential to allow your spouse to continue to be involved with the children unless there is some sort of danger.

Research suggests that children adjust better to the divorce if they have shared custody arrangements with their parents or are at least actively involved with the non-custodial parent.

This means that you should not try to reduce your ex-spouse's time with your children to punish the spouse, as this only ends up punishing the children.
Related Reading: The Dos and Don'Ts of Legal Separation to Guide You Through the Trying Period
Which type of separation is right for you?
Suppose you're looking for marital separation advice, such as information on how to start a separation or which of the different types of separation is ideal for you. In that case, it is best to consult with a family divorce attorney in your state.
An attorney can help you understand your state laws surrounding how to separate from marriage and work with you to determine the best steps for your unique situation.
While the best type of separation for you will depend upon your specific needs and your state's laws, some general signs that trial separation may be a good idea are as follows:
You have thoughts of wanting to end your marriage, but you are conflicted and may attempt to reconcile.

You and your spouse have hit a rough spot and may benefit from some time apart to determine what you want.

You or your partner are struggling with personal issues, such as violent behaviors, a mental illness, or an addiction. The two of you would like a period of separation to determine if it is possible to heal the marriage once the spouse's issues are resolved.

You know that you are headed toward divorce, but you would like to take some time before hiring an attorney and proceeding with legal filings. In this case, the informal agreement created as a part of a trial separation can lead to formal agreements decided upon during divorce proceedings.

You'd like to live separate lives but are opposed to divorce because of religion or the desire to keep finances together to continue with health insurance benefits, for example.
On the other hand, moving toward a more permanent arrangement, including legal separation and then divorce, maybe the best option if the following apply:
You've had a period of trial separation and have determined you do not want to reconcile your marriage.

You and your partner are on the brink of divorce, feel there is no hope of reconciling, and are ready to make the separation official through legal action.
Can separation from your spouse save your marriage? Watch this video to know more.

States that require separation before divorce
The steps to legal separation and the process surrounding it will vary state-to-state. Some states require a period of separation before divorce, especially if you are filing an at-fault divorce.
Some states, on the other hand, do not even recognize legal separation. Since there is variation in state laws surrounding the types of separation, it is essential to consult with an attorney who can assist you with interpreting the laws in your state.
Some states have laws that specify a couple must separate for a while, such as six months, before filing for divorce. Some states simply specify that a couple must wait for six months before a divorce decree will be granted.
In some instances, the waiting period for a divorce decree is as long as 18 months, whereas some states do not state specific waiting periods in their laws.
So, in summary, an at-fault divorce will likely result in some sort of separation period being required before the divorce. In contrast, no-fault divorces may not require any waiting period at all.
In some states, there is a waiting period before filing a divorce. In contrast, other states require couples to wait a certain amount of time before the divorce decree is issued to ensure the couple truly wants to follow through with a divorce.
The law can be challenging to understand, especially since there is so much variation between states, which is why it's helpful to work with an attorney.
You can read more about the same on the US divorce law center website.
Related Reading: 3 Simple Steps to Marital Separation
Conclusion
Understanding the process of marital separation, different types of separation, and divorce can be challenging, especially if you are also coping with the emotional challenges that come with the breakdown of a relationship.
Suppose you are struggling to determine which type of separation is right for you or when to separate in marriage. In that case, it may be best to seek professional intervention from a family attorney and a therapist, who can help you process your feelings.
Even if you've already decided upon a trial separation, it may be beneficial for you and your spouse to work with a therapist to help you determine whether you'd like to reconcile or move toward a more permanent arrangement.
A couples counselor can even assist you with how to manage issues like coparenting during a separation or divorce, and help you to develop communication strategies that help you to overcome feelings of anger or resentment that may get in the way of the two of you moving forward with life after separation and divorce.
Share this article on
Want to have a happier, healthier marriage?
If you feel disconnected or frustrated about the state of your marriage but want to avoid separation and/or divorce, the marriage.com course meant for married couples is an excellent resource to help you overcome the most challenging aspects of being married.
More On This Topic
You May Also Like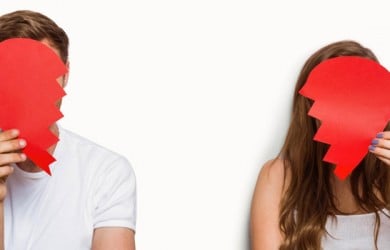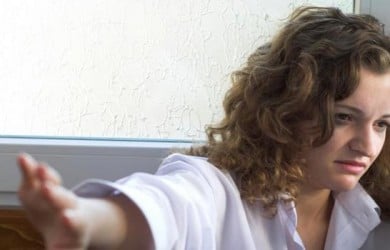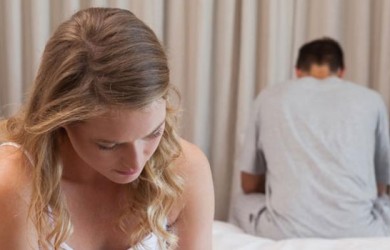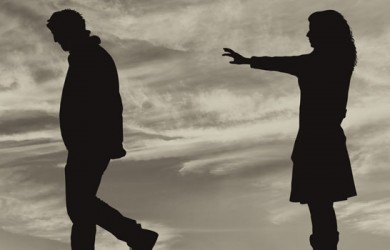 Popular Topics On Marriage Help