Separation in a Marriage is Hard: Here's What You can Do
What is separation in a marriage?
Separation in a marriage is when a married couple decides to live separate lives while remaining legally married. Separation in a marriage is often seen as a sign that a divorce is imminent but it depends on the situation. People should not view separation in a marriage as an end of their relationship.
There are several instances in which couples need a break to collect themselves or address matters going on in their lives and seek marriage separation advice.
However, there are other situations in which a separation serves as a transition period from married life to divorce. No matter what, separation in a marriage has to be handled correctly.
If you find yourself asking, "what to do during a separation of marriage?" This is where separation advice comes in handy. The right approach can save your marriage and even make your divorce much easier and amicable.
Here are a few tips on how to handle separation of marriage and what not to do during a separation.
Recommended – Save My Marriage Course
1. Separating the right way
Separation in a marriage is a tough topic and how to deal with separation is even tougher. A normal response to a separation is something along the lines of, "I have to save my marriage". However, accomplishing it, in reality, can be very strenuous.
Be mindful of everything you say and do

Following a separation, some people want to be the first to

file for divorce

, take another drastic step or utter harsh words that further damages the relationship.
Even if the two of you get divorced, wouldn't you like it to be peaceful? Mindfulness is crucial during a separation. Impulsivity is often driven by sadness, resentment and/or anger so always think things through before taking an action.
Communicating with your spouse amicably after your separation can prove to be very essential in rebuilding your relationship.
Therapeutic separation is an intentional and planned way for separating with your spouse.
This can help you heal, attain safety and gain clarity towards one another. Marriage separation guidelines for this approach needs to be predetermined and agreed upon by both the partners.
Related Reading: What's The Best Advice For Separating Couples?
2. Establish healthy boundaries
After separation in a marriage, one of the first things you want to do with your estranged partner is, establish healthy boundaries that can be established by filing for separation and obtaining a marriage separation agreement through a lawyer.
But first of all, you need to know what is a separation agreement.
It includes determining how finances will be handled since the two of you will no longer be living together, make arrangements concerning the children, address any other shared responsibilities and agree that there will be no romantic interaction during this time.
In such scenarios, it is sometimes imperative that couples look into how to get a legal separation or how to file for legal separation?
Furthermore, before embarking in this direction you need to have a clear understanding of what does legally separated mean and how to get legally separated?
Legalities around how to file for separation or divorce vary from one state to another. Divorce laws in Arizona differ from divorce laws in other states.
Those that have, "save my marriage" on the brain may see this as counter-intuitive but they need to understand that taking such steps can help them control the extent to which separation can impact other aspects of their lives and their loved ones.
How to get a separation? What does separation mean in a marriage, and does separation work to save a marriage are some questions you definitely need an answer for.
Establishing boundaries after separation in a marriage can also help you find ways to rekindle your relationship. Marriage separation isn't necessarily a bad thing, following are a few takeaways that can help you understand "is separation good for a marriage?"
Viewing your marriage from a different perspective
Oftentimes you have to create distance in order to view a relationship from another perspective. Building healthy boundaries during a separation presents an opportunity to help people see each other's point of view and in time empathize with them.
Getting to experience being alone
People have to be alone to collect their thoughts, wrap their head around the situation and determine the best way to approach it.
Growth is the main thing that saves a marriage after a period of separation. Experiencing the cause of past mistakes first hand will assist you in identifying what was done wrong on your part. We learn from our past mistakes. Individuals have to go off and live their own lives to truly evolve.
Related Reading: 7 Important Trial Separation Boundaries

3. Focus on the positive
Why is separation so hard? As an estranged couple, even when separated, two people have to communicate, especially if children are involved.
Whenever there's an opportunity to have a nice interaction with your spouse, take it.
Always be respectful, kind and allow all your great characteristics to shine. While getting through a marriage separation your mind will be shrouded with a lot of negativity and pessimism.
However, by choosing to make a conscious choice of staying positive and turning negative thoughts on their head, you will make headway in the right direction.
Also, this promotes a healthy relationship and may even help them remember why they married you in the first place.
4. Keep communication open
Those who are separated shouldn't fill the situation with anger and blame. Hostility breaks down communication rather quickly.
On how to deal with separation, aim to create a peaceful, open and very comfortable dynamic. One of the things to do when separating from a spouse is keeping the channels of communication open.
This is especially helpful for couples in which hostility was a problem in the marriage. It shows change and the willingness to grow.
Open communication also increases the chance of being able to discuss what led to the separation. So the answer to the question, "should you talk during a separation?" is in affirmative.
Related Reading: Open Communication In a Relationship: How to Make it Work
5. Accept the change
Even if the goal is making the relationship work after separation, it is important for you to accept the change in your life.
It may work out and it may not. Whatever direction things go in, your mind and emotions have to be ready to welcome the transition.
On how to stay strong during separation, acceptance is the key. It may be difficult at first but that is the healthy way to approach a separation in marriage.
Related Reading: Developing Acceptance Skills in a Relationship

Things to avoid in a marriage separation
On what not to do during a separation, here is some handy piece of advice that you must follow, if you are separating from your spouse.
1. Do not publicize the separation
Staying strong during separation does not come easy. Once you are separated from your spouse, everyone has something to say about it. Maintaining a dignified silence is how to get through separation in marriage.
Consider having a blanket statement that you and your spouse have come up with to tell those people who ask questions. This will limit the amount of explanations you need to give,
The only person's thoughts and opinions you need at this time are your own. In house separation is another way through which couples can minimize the influence of external elements on them.
2. Avoid doing anything out of spite
When dealing with separation the most important piece of advice that you must always follow is, do not do anything out of spite.
While grappling with the unexpected turn of events and wondering how to handle separation in marriage, remember, taking action to hurt another person is unhealthy. Not only does it make you look bad but you will probably regret it later.
3. Don't speak badly about your estranged spouse to family and friends
Turning to friends and family for a shoulder to lean on is fine. Having said that, bad-mouthing your estranged partner can cause friends and family to see them in a negative light which can impact the relationship if there is a reconciliation.
One of the rules of separation in marriage is choosing not to trash your spouse to your family and friends. This will also help in deflecting the unnecessary drama and staying away from toxicity during your trial separation.
Remember, the possibility of getting back together after divorce or separation is affected by how a couple treats each other during their time apart from one another.
Share this article on
Want to have a happier, healthier marriage?
If you feel disconnected or frustrated about the state of your marriage but want to avoid separation and/or divorce, the marriage.com course meant for married couples is an excellent resource to help you overcome the most challenging aspects of being married.
Learn More On This Topic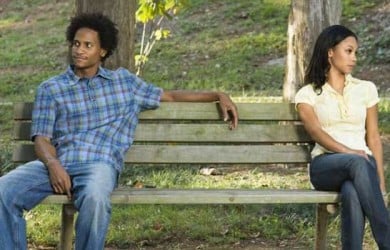 You May Also Like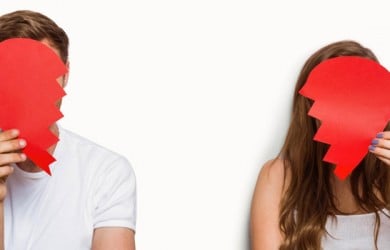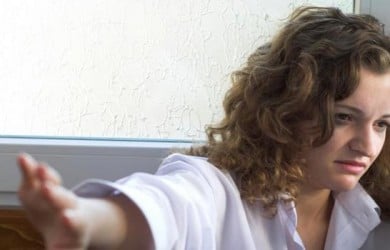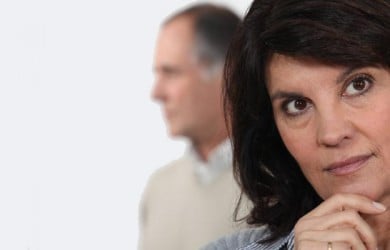 Popular Topics On Marriage Help