5 Important Rules for Trial Separation in Marriage
Suppose your marriage has reached the point where you are considering a trial separation. In that case, you may well be looking for some helpful trial marriage separation guidelines or rules of separation in marriage.
Before we dive into matters like how to separate, how to file for separation in marriage, you must understand what trial separation is and what are some rules for trial separation.
What is a trial separation in marriage?
A trial separation is a process through which couples informally separate from one another while legally married. Whether a trial separation in the same house or a trial separation living apart, the separation conditions do not necessarily require any legal proceedings.
Any trial separation checklist, if prepared, is consented to by both partners.
Every marriage is as unique as the individuals in it, and you will have to discover what does or does not work in your particular situation.
A well-thought-out separation can give each spouse a valuable chance to assess their role in the marital problems and experience how they feel when they do not regularly see each other.
Do trial separations work?
One of the most common questions that would come to anyone's mind when it is about trial separations is if they work.
When answering the question, it is important to consider the objective of the trial separation. Taking a break can help people see things better, things they could not see when they were in a relationship or living with their partner. It gives you more perspective on what you want from your life, partner, and relationship.
It also helps you see if you think your partner can fulfill the expectations and needs you have from them and the relationship.
Whether or not trial separations work solely depends on the purpose and intention of it.
Related Reading: 

Marriage Separation: Rules, Types, Signs and causes.
To know more if trial separations work, watch this video.
Benefits of a trial separation
When you are considering a trial separation, it is vital to know what could be the potential benefits of taking the step. These include –
1. Gives you clarity
A trial separation helps you understand if divorce is how to handle your marriage troubles.
2. You gain perspective
A trial separation helps you distance yourself from the situation and your partner and look at things more objectively. It also helps you calm down and look beyond anger and resentment built over the years due to unmet needs.
3. You might miss your partner
They say that distance makes the heart grow fonder. Sometimes, you need to distance yourself from the people you love to realize how much you value them in your life.
4. You appreciate your marriage
You appreciate and miss your partner and also learn to value your relationship and marriage more than you ever did.
5. You learn more about yourself
In a marriage, you are so used to looking at yourself as one entity that you forget your needs and wants. A trial separation can help you understand more about yourself.
What to do during a trial separation?
You would find plenty of information regarding what not to do during a separation. However, we present you some much-needed information on other things to keep in mind about how to deal with separation and what to do during a trial separation:
Determine a time frame for the separation and reevaluate once you reach the decided checkpoint

Set clear and concise

trial separation boundaries

and try not to cross them

If you have taken legal recourse, then make sure you have all your separation papers in order

Stay committed to

couples therapy

, even if you have to go alone

Discuss and plan your financial obligations

Discuss if you will remain intimate or not during the trial separation period

Work on problems together; don't assume they will go away on their own

Don't let your relationship be an 'on-again' 'off-again' affair

Express your feelings, desires, and plans for the future

Don't change your core beliefs and values to

save your marriage

.
5 important rules for trial separation in marriage
When it comes to marriage separation tips or rules for trial separation, it is helpful to consider the following thoughts:
1. A trial is a trial
The word "trial" indicates the temporary nature of the separation. It means that you will "try it out" and see what the result will be. There is a fifty-fifty chance that the separation could result in either divorce or reconciliation.
It is similar to when you start a new job and are on three months of "probation" (or trial). The quality of your work during those months of a trial will determine whether or not you are placed on the permanent staff.
In the same way, to a large extent, what you do during your time of marriage trial separation will determine whether or not there is a future for you as a married couple.
Unlike the work situation, however, two parties are involved, and a successful outcome is possible only when both are willing to put in the necessary effort to mend their marriage.
All the love, longing, and long-suffering in the world will not be enough to save a marriage if it is only one-sided. In this sense, a trial separation can be an important time to see whether one or both parties are still motivated to save their marriage. Understanding the importance of a trial is one of the main rules for trial separation.
2. Be serious, or don't bother
If both spouses are not equally motivated to spend time in reflection and work on resolving their issues, then it is not worth bothering with a trial separation.
Some spouses see a time of trial separation as an opportunity to start other romantic relationships and to enjoy their "freedom."
This is counterproductive and defeats the purpose of working on your existing marriage with a view to restoration and healing. If that is what you want, you might as well file for divorce immediately without bothering to have a trial separation.
Another indication of whether someone is serious about restoring their marriage is if they continue to blame their spouse for the problems in the marriage.
Only when both partners can acknowledge their faults and weaknesses, recognizing that each one has contributed to the breakdown, is there some hope of reconciliation.
If there is no acknowledgment of wrongdoing by one party, then a trial separation will probably be a waste of time. Understanding the seriousness of the separation is a top rule for trial separation.
Related Reading: 

How to Save Your Marriage From Divorce: 15 Ways
3. Don't try and work it out alone
You may wonder, does a trial separation even work? Firstly, in all likelihood, you and your spouse have not reached the place of considering a trial separation overnight.
It has probably taken weeks, months, or even years of struggling, fighting, and desperately trying to work things together. You are separating, which indicates that you did not succeed in working it out alone.
A trial separation is an ideal time to start marriage counseling or couples therapy if you have not done so already. With the help of a qualified professional counselor or therapist, it is possible to see your problems from a different perspective and to get help with resolving them.
If you keep doing the same negative things in your marriage, you will get the same negative results. Therefore, both of you must learn new and positive ways of relating to each other, especially how to resolve conflicts healthily and positively.
On the topic of getting outside help, many couples find that praying together and for each other is extremely beneficial in bringing them closer in their relationship.
4. Set boundaries
A very important rule for trial separation is to set boundaries. Boundaries may be blurred when you have been living as a couple for the longest time and are not divorced by just undergoing a trial separation. However, it would help if you defined boundaries that you and your partner will stick to during the trial separation.
How many times will you see each other?
Who will the children, if any, stay with?
How many times can the other parent visit them?
How will finances be managed during this time?
Answering these questions beforehand can help you create the right boundaries during the trial separation.
5. Open communication
Whether you are trying to create a relationship, sustain it, or trying to mend it, communication is key. A trial separation means there is still a chance to salvage the marriage, and open communication on both ends can help achieve the motive.
It would help if you talked openly about why you felt the need for the separation and what you meant to achieve from this. Talking openly about your feelings and needs can help you see a way forward. This is a very important rule for trial separation.
What are some trial separation checklist items?
When you decide that you want to undergo a trial separation, there are some things that you need to check before you take the step. Follow this checklist to know more.
1. Emotional support
Do you have emotional support from family and friends?
Share your plans with close friends and family and see if you have emotional support from them. This is a time when you will need it the most. Emotional support might also mean you have somewhere to go temporarily if you decide to move out of your house with your partner.
2. Expectations
The second thing you must check when it comes to trial separation is its expectation. Do you want to work things out, or are you just waiting for a divorce?
Related Reading: 

5 Relationship Expectations That Are Harmful for Couples
3. Finances
Another vital consideration when it comes to the trial separation checklist is finances.
Who is the breadwinner in the family?
How are the expenses handled now, and how will they be taken care of during the separation?
Do you have the funds you will need to support yourself or your children during the separation?
Related Reading: 

15 Tips to Manage Finances in Marriage
4. Mutual items
Another important checklist item during a trial separation is mutually owned items/services. This could range from something simple like an internet connection or a streaming subscription to fixed deposits or property ownership. Think and decide what needs to be put on hold and what needs to be dissolved immediately.
5. Marriage documents
Ensure that you have all your marriage documents in original and copies. You may need these at some point.
6. Boundaries
Another checklist item during trial separation would be defining boundaries and sticking to them. Since the situation is a little complicated during the trial separation, boundaries can help both partners navigate the situation better.
Related Reading: 

15 Must-Have Healthy Boundaries In Marriage
7. List the rights and wrongs
Make a list of what went right and wrong in your marriage. Communicate the same with your partner to understand their perspective. Also, try to understand their point of view and what they think were your mistakes.
8. Inform your partner
When you have the above sorted, you can choose the right moment to communicate your intentions to your partner. Stay calm, and talk it through. Tell them what you need to achieve through this and your plan.
Related Reading: 

How to Communicate Your Needs in a Relationship?
9. Consider marriage counseling
When you decide on trial separation and have a plan ready, it is also vital to know if you will be considering marriage counseling or not. Talk to your partner about the same and try to meet on the same page.
When should you do a trial separation?
It would help if you considered a trial separation when both partners need time and space to understand their emotions and feelings. A trial separation gives you time to understand whether or not you want to go ahead with a divorce. Sometimes, during a trial separation, partners can work out their issues and resolve them.
How long are most trial separations?
Trial separations can range from a few hours to a few months before making a decision to stay together or legally separate.
The takeaway
As you consider these thoughts, especially if you are looking for some marital separation guidelines, you may realize that at the end of the day, the attitude of the heart makes all the difference.
Numerous marriage trial separation rules could be listed. However, ultimately the question is whether or not both of you still love each other enough to put aside your hurts and pride, forgive each other, and continue learning and growing together in your marriage.
Share this article on
Want to have a happier, healthier marriage?
If you feel disconnected or frustrated about the state of your marriage but want to avoid separation and/or divorce, the marriage.com course meant for married couples is an excellent resource to help you overcome the most challenging aspects of being married.
More On This Topic
You May Also Like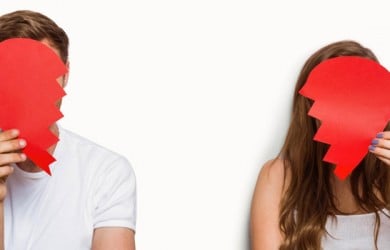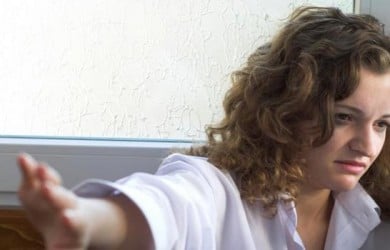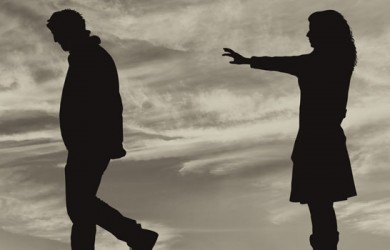 Popular Topics On Marriage Help