10 Ways On How Separation May Help in Saving the Marriage
What happens when "until death do us part" doesn't go as planned?
Everyone is committed to those words on their wedding day, but sometimes life gets in the way.
Infidelity, financial stress, traumatic events, or just generally growing apart; there are many reasons why a fruitful marriage could turn sour over time.
When that happens, the couple has a decision to make. You could work on your relationship and try to save your marriage, or you could go your separate ways.
It's a decision that weighs heavily on many couples going through a rough patch or two. If they choose to separate, it can be an unnerving transition from the life they've come to know.
Related Reading

: 

How to Deal with Separation from Your Wife
What does separation in a marriage mean?
Marriage separation is a process through which spouses stop living together without being divorced.
The general idea behind a marriage separation is that it allows couples to evaluate their needs and wants in terms of their relationship while staying apart.
Whether a marriage separation can help or destroy a marriage depends on the following factors:
Reasons for separation

Ability to handle the absence of a spouse- it could be a relief

Willingness and commitment from both the spouses to

save the marriage

The length of separation
Can separation save a marriage?
No matter a marriage's problems, the lives of the partners involved are deeply intertwined; it's hard to untangle the knot and find what comes next.
Some may not want to jump from happily married to begrudgingly divorced. Like marriage itself, divorce is a big step in a relationship and life. It needs to be considered thoughtfully and inspected from all angles.
So, if you wonder, "Can my marriage be saved after separation," know that rather than rushing into the permanent decision of divorce, it may be a better option to separate for a while and see if you can use that separation to save your marriage.
Taking a step back from the problem and getting some space from one another might be the solution that a couple needs.
Moving forward, we'll pull back the curtain and look at 5 things that you should know about how to save your marriage during separation. It can be a useful tool in saving a marriage if executed correctly.
Does separation to save a marriage work? One way to answer this question would be yes, but only when the circumstances are right.=
Recommended – Save My Marriage Course
How do you know when it's time to separate?
There's no easy answer to this question. Everyone is different, and every relationship has its own unique dynamics. But there are some general rules of thumb regarding separation to save a marriage that can help you make a decision when it's time to end a relationship.
Signs that you're ready to move on from your relationship (or marriage):
You've tried to work things out, but things keep getting worse and worse.

You're constantly worrying about your partner and what he or she is doing. You find yourself wanting to check up on your partner to see how he or she is doing.

You feel like you have no one to talk to about your relationship problems or feelings.

You're not getting enough time with your partner to spend quality time together.
Related Reading

: 

Practical Tips For Separating From Your Spouse
10 ways on how separation may help in saving the marriage
There are many benefits of separation to save a marriage. Check out the 10 ways on how separation can save the marriage:
1. Counseling helps
If you intend to take advantage of a trial separation to fix your marriage and improve the quality of the marriage long term, then a therapist or counselor is needed now more than ever.
They may not be able to solve all of the relationship problems, but they can identify most problems much better because of their objectivity.
Also, it's a place to be open and honest about your feelings. If you've decided on separation, you've got nothing to lose. It's your marriage's "hail mary."
Use the safe space of a therapist's office to put all of the issues on the table and see if you can find a way to work back towards each other.
Related Reading

: 

Marriage Counseling - Expert Tips For Couples Counseling
2. Utilize "me" time
If you are separating to save your marriage, get back in touch with what brought you to life before you shared your life with your spouse.
Take note of what it is that you like to do. If you're intentional about this rediscovery of yourself, you may uncover that it was this lack of individual pursuit that put your marriage in a rut.
Two people can coexist in a loving marriage while also having individual hobbies and interests. If you buried your hobbies long ago, use this time of separation to save a marriage to find it again. A better "me" makes for a better "we." Always.
Related Reading

: 

The 5 Pillars of Self-Care
3. Create boundaries
Create boundaries that will showcase an actual separating from the spouse. Give one another the proper breathing room that separation requires.
Make some decisions about who's going to live where. Be clear about what you will both do about your money and joint bank accounts.
I would suggest either closing or freezing them; a separation filled with spite can drain a bank account fast. If you have kids, choose where they're going to live and how much time they'll spend with each parent.
The point is this: if you decide to separate to save your marriage, actually do it. If you waver back and forth, you'll never know if it will work. There should be a difference in how you operate.
If you don't respect the change that you're trying to introduce to your marriage, there won't be a change in the results of that marriage.
Related Reading

: 

8 Smart Ways to Handle Finances During Marital Separation
4. Give yourselves a timeline
For couples separating, instead of saying, "I think we should separate," say, "I think we should have a 6-month separation and then decide where this marriage is headed."
Without a timeline in mind, you could go years without revisiting the issues of the marriage. The status of "separated" could last for months or years.
After a while, it becomes the status quo of your relationship, making it nearly impossible to reconcile. Give your separation to save a marriage a firm start and end date so that you and your spouse will treat it seriously and with urgency.
Also watch: Can separation from your spouse help save your marriage:
5. Know what you're up against
Make sure that you are doing your due diligence once you've decided to separate. Get to that therapist's office. Set those boundaries. Enjoy your "me" time. Give your separation a deadline.
Don't take this time in your life lightly. Some people are separated for years without ever using that time to try and repair what they've walked away from.
If that's why you're stepping away in the first place, be intentional about the time you spend apart. Use it to build a stronger foundation for when you and the love of your life find your way back to each other.
6. Gives a new aspect
If you're using separation as a tool to save your marriage and hopefully improve the state of your marriage, just be aware of this statistic: according to a study done at Ohio State University, 79% of separations end in divorce.
This doesn't mean that it's impossible to use your separation to improve and save your marriage; it just means that you have your work cut out for you.
Separation to save a marriage provides an atmosphere to rediscover new aspects of marriage life allowing couples to have a fresh start in the relationship.
Related Reading

: 

Look Before You Leap: Should you Separate to Save Your Marriage?
7. Healthy space in the relationship
One of the reasons that you and your spouse may have drifted apart is because you both lost touch of what made you happy on an individual basis.
There's a lot of shared joy in a marriage, but there still needs to be pockets of individual happiness.
If you loved comic books before you got married, but you haven't picked one up since the wedding bells rang, dust one-off and give it a look.
If you used to love performing in community theater, but have pushed that passion to the side for the sake of your marriage, see if they have auditions coming up.
This decided space for separated married couples gives both the spouses space and time to appreciate the presence, effort, and obligation of both partners in their marriage institution.
Related Reading

: 

Let There Be Some Space in Your Relationship
8. Time for exploration
How to save my marriage during separation?
If you and your spouse decide that separation to save a marriage is the best course of action for you, then treat it with sincerity.
Couples have all the freedom to explore themselves, deal with emotional issues without interference from the partner, and finally work on their weaknesses ideal for the marriage reunion.
Related Reading

: 

8 Tips to Reconcile a Marriage After Separation
9. Gives time to heal
Can separation save a marriage?
When you decide to separate from your spouse, whether legally or informally, give it a concrete time.
Within this time, couples have the time to heal and forgive their spouses, ideally to face the reconciliation sessions with a clear mind with no betrayal issues, mistrust, or resentment.
What should you not do during separation?
If you are considering divorce, it is important to be aware of the many things that you should not do during marriage separation.
Do not contact your spouse except in the presence of a mediator.

Do not make threats of any kind.

Do not use your children as pawns to coerce your spouse into proceeding for the divorce.

Do not use any firearms or other weapons during the separation process.

Do not continue hiding assets from your spouse in an effort to gain an unfair advantage.
Related Reading

: 

5 Essential Tips on What Not to Do During a Separation
Rules of separation in a marriage
Remember that separation is not a random step that you decide to take one day because you are fed up with the way your marriage is turning out.
For a marriage separation to be fruitful, you must put in place some ground rules to ensure that you do not get lost in your time away from each other.
Here are five separation advice for married couples that must be opted for during marriage separation:
Set boundaries: Having clear

set boundaries

is essential to building trust among partners during and after a separation.

Level of intimacy: You have to decide whether you will still remain

intimate with your partner.

Plan for

financial obligations

: There should be a clear arrangement during the separation process about what happens to the assets, cash, monies, debts during a separation.

The time frame for the separation: The separation process should have a specific time frame attached to it so that the separation's main aim will be accomplished- to decide the future actions to make in the marriage, maybe to end or continue.

Communicate

with your partner effectively:

Steady and effective communication

is a vital component that determines the quality of any relationship. But communicating with your spouse during separation is essential as well.
Know more about marriage separation advice here: 5 Golden Rules to Make the Separation Process Successful
Related Reading

:

 

Practical Tips For Separating From Your Spouse
How long should a separation take?
A marriage separation that takes longer than six months is bound to lead to divorce unless there are underlying issues that need time to solve.
A longer marriage separation allows couples to stay comfortable in their separate lives; it comes with new commitments, friends, activities that lead to complacency in salvaging the marriage.
This is the time for self-discovery now that you have all the time to yourself, aggregating the reconciliation effort.
Takeaway
There is no guarantee of a restored marriage after separation as much as you may have the same marital differences that lead to disagreements.
As you separate, give your partner room to understand your feelings and come with an objective on the direction in which the separation takes.
The mutual consent allows reasoning, logic, and maturity as the main pillars to guide the separation to a restored marriage with a fulfilling life.
Share this article on
Want to have a happier, healthier marriage?
If you feel disconnected or frustrated about the state of your marriage but want to avoid separation and/or divorce, the marriage.com course meant for married couples is an excellent resource to help you overcome the most challenging aspects of being married.
Learn More On This Topic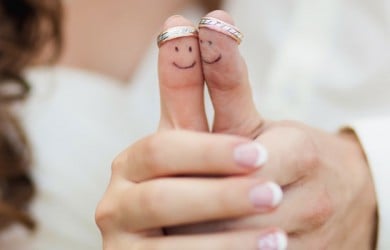 You May Also Like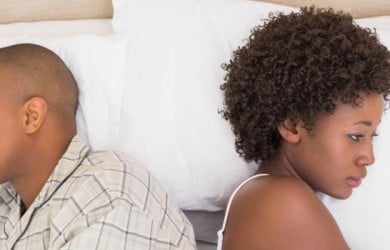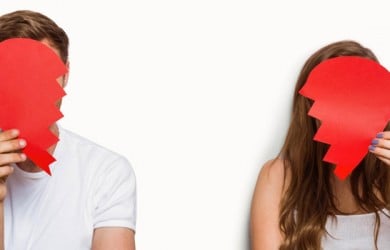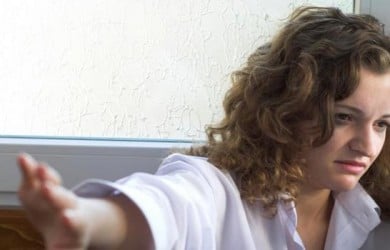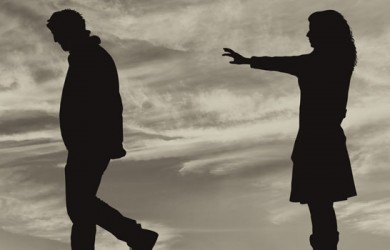 Popular Topics On Marriage Help