10 Effective Ways to Deal with a Marriage Separation
"Be careful how far you push me away. I may end up liking it there." A famous quote to begin this discourse. Are you and your spouse planning a separation? Are you wondering how to deal with marriage separation?
Are you struggling in your marriage? Does it feel like a lot of work? Do they suddenly feel like a stranger? Can you stand them even after years of living together? Those are the things people go through in marriages, and it only means that you are in a healthy relationship. Many things are going on in your mind, and you bump into marriage separation, and you are asking yourself What Is Marriage separation?
What is marriage separation?
Marriage separation is a mutual agreement between couples to discontinue living together. It does not necessarily mean the revocation of a marriage certificate but a mere agreement adjusting the couple's obligation towards the marriage. It could be in terms of financial obligation or child support, among others.
As much as it may sound like bad news, it's a prelude to divorce in most cases. Most popular reasons people seek separation are money, infidelity, communication, addictions, and sex. Having identified your reasons for a need for separation, you need to figure out how to go about separation and survive through it. To begin with, it's challenging to deal with. How do you get over not living with the apple of your eye? How to deal with marriage separation?
Does separation help or hurt a marriage?
There is no straightforward answer to the question if separation helps or hurts a marriage. If a couple has reached a point in their marriage where they do not feel they can work things out, it is better to separate than to keep dragging a dead marriage.
You may ask yourself, "how to deal with marriage separation?" Should you expect that you and your spouse will eventually work things out?
The decision of separation is very tough. However, it is not taken just like that. Both people definitely give it a lot of thought and time and choose what the right way forward is. Coping with separation from a spouse is equally difficult.
Related Reading: 

Marital Separation: How it Helps and Hurt
Can a marriage recover from a separation?
How to deal with separation? Should you expect that your marriage will recover? Can a marriage be saved after a separation?
If a marriage can or cannot recover from a separation depends on the people and the state of the marriage. Sometimes, after couples separate, they get some space and time to think about their marriage and their lives.
They may realize that they do not want to separate from their spouse, after all. In such a case, when both parties agree mutually, the marriage can always recover from a separation. However, one should not have such expectations at the time of separation because they might feel very hurt if this does not happen.
Can you save your marriage after separation? Watch this video by Hasani Pettiford – Infidelity Recovery Specialist to understand more.
10 ways to deal with marriage separation
How to cope with marriage separation? Here are ten important ways on how to deal with marriage separation. These marital separation tips will help you cope better.
1. Acceptance
People going through a separation tend to be in denial that it is happening. This is because of the thoughts and images going through the mind. Of memories from the past, questioning how they reached this separation.
Already making assumptions about the future, and in many cases, it's always positive hopes. You recall that separation was nowhere in the picture in the vows and you are now fighting with yourself over that. What I would recommend is that you need to find things to do so that you can be distracted.
Try new recipes, trace your roots, join a music class, and try out new activities. You will be doing something with your life at the end of the day, and that's distraction enough from the marriage separation woes.
Dealing with marriage separation is not easy. Acceptance is the first step on how to deal with marriage separation. This research highlights how acceptance can really help in moving on from the situation we are in.
Related Reading: 

Developing Acceptance Skills in a Relationship
2. Speak it out
They say a problem half shared is a problem half solved. For this reason, you need to find someone to talk to. Be it your children, sister, mother, best friend, or therapist. You need to speak with someone you trust now that you cannot speak to your partner as a confidant.
To avoid being misjudged, you should have discussed with your husband first if the separation is private. Respect that. If it is private, identify other ways of speaking. It could be through pseudo blog posts, talking to a counselor, or anything else. Just make sure you let the emotions out so that it does not blow up on you from the inside.
3. Seek professional help
How to get through a marriage separation? Seek professional help.
As much as one needs to speak, one needs to seek professional counseling. If the case the separation is headed towards divorce, you need to find a lawyer who is supposed to help you go through the whole process.
Explain it in bits about assets ownership. Joined bank accounts and child support, among other issues. Professional help is an important step on how to deal with marriage separation.
4. Take time off
The thought of being alone all of a sudden may be scary, and that may make compel you to make desperate decisions. Take time off to heal the wounded heart. Don't pressure yourself over the breakup. It's not like this is the end of the world.
Taking time off is one of the most underrated ways on how to deal with marriage separation.
5. Don't start a new relationship
Being with someone for some time creates a bond. In the case of a breakup, the heart is deeply wounded. At this point, the heart is most gullible and may fall into temptation for someone else.
At this time, you fall in love with someone who pities you. Somebody who understands what you are going through might take advantage of your situation and take advantage of your weakness.
Falling into a new relationship immediately is one of the biggest mistakes people can make when it comes to how to deal with marriage separation.
Also Try: 

Should We Separate Quiz
6. Join a support group
How to handle marriage separation? If you need marriage separation advice, use social media platforms and join virtual and physical support groups of separated couples to pour out your heart to them. It encourages you and motivates you to move on with life despite the separation.
You will find helpful members who went through the same. They will give you tips on handling various challenges that come with separation. Psychologists admit sharing experiences with like-minded individuals is therapeutic, thus enhancing the healing process.
7. Be active
Dealing with emotions during separation is tough. Finding an outlet is important. Lack of company attracts negative thought which is suicidal to the life of a separated spouse.
Never allow yourself to wallow in pity over your situation. How to deal with marriage separation? Why not engage in a sporting activity to keep fit and further refresh your body and mind.
The tiresome activity attracts a deep sleep; you wake up with renewed energy, ready to face the day with renewed energy. Some activities to keep you active include
Playing table tennis – brain game – ideal for mental acuity

Enroll in a gym for physical fitness

Join a music band to communicate messages of hope.
8. Invest in yourself
How to cope with separation in marriage? You have all the time to sharpen your skills or enhance your education which gives you an upper hand in getting better formal employment with added responsibilities that will keep you busy.
We have counseling centers founded on the principles of failed support systems; the separation could be a blessing in disguise; it opens your mind to fill a gap in the society, especially when you do not get the suitable support systems.
One of the best ways to deal with marriage separation is to give yourself the time you need.
9. Avoid friends with negative energy
This is not the time to talk ill of marriage and spouses. Choose friends wisely who will support you to reach your goal. Are you in the process of marriage restoration? If yes, then what business do you have with a divorced couple who lost hope in marriage life because they were the cause of the divorce? They will derail your efforts and discourage you from making an effort towards restoring your marriage.
As you wait to fulfill your separation goals, engage in activities that sharpen your skills and social relations, which help you reach your goals.
10. Self-care
Taking time to take care of yourself will be essential during your separation process. Post your marital separation. It is essential to establish a routine of healthy eating. Stay away from junk and highly-processed food; even though it may seem easy to grab a protein bar for lunch, this isn't an ideal way to feed your body.
Nourish yourself with whole foods, fruits, and vegetables that you sit down to eat. It will give you a moment to center yourself and a sense of control when your world seems to be falling apart following a heartbreaking marital separation.
Conclusion
In conclusion, people have gone through the worst during a marriage separation. But it takes a while to get over it. To avoid bad decisions and regretful repercussions, we would recommend taking up the ways mentioned above on how to deal with marriage separation.
Share this article on
Want to have a happier, healthier marriage?
If you feel disconnected or frustrated about the state of your marriage but want to avoid separation and/or divorce, the marriage.com course meant for married couples is an excellent resource to help you overcome the most challenging aspects of being married.
Learn More On This Topic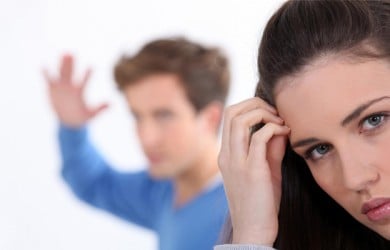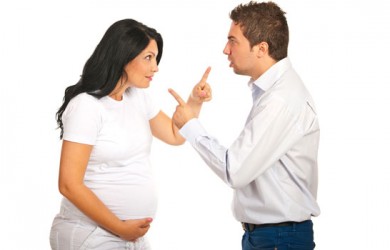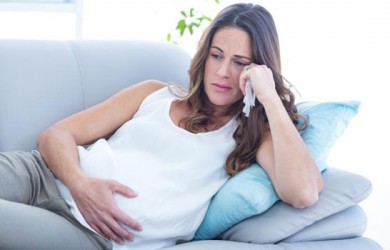 You May Also Like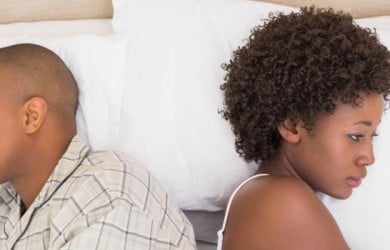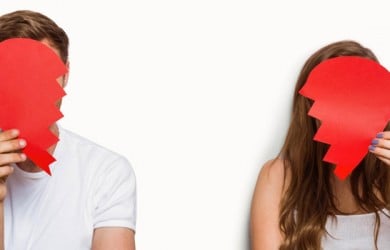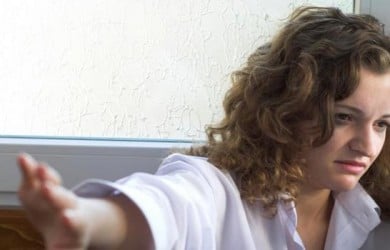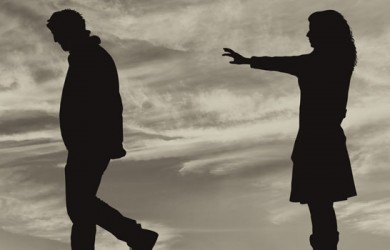 Popular Topics On Marriage Help