15 Answers to Why My Wife Hates Me
Many people have asked themselves the infamous question, "why does my wife hate me" at some point during their married life. However, when a woman says she hates you, it does not necessarily mean the hate is deep or permanent.
Rather this can be a temporary sentiment that is driven by disappointment, anger, or being hurt.
To delve deeper, read our selection of 15 possible reasons why your wife hates you and what you can do to get her love back.
1. Not sharing the household workload
A study assessing the gender inequality in household chores revealed that in the 60s, women put around 30 hours a week doing the house chores, whereas the modern times are different and have brought equilibrium to splitting the household work between men and women.
However, when the balance is not maintained, your partner can end up feeling overwhelmed, and if this goes on for long enough, it might lead to pent up emotions, resentment, and hate. This is true even for same-sex couples who end up with a gap of inequality, especially after becoming parents, research shows.
The best way to keep your woman happy is to encourage her to communicate with you where she needs more help and then follow through.
Do not make a promise which you will not keep. Commit to one chore, if she's handling others.
Such as taking the garbage out while she is ironing, washing the dishes if she prepared the meal. Whatever you can contribute will surely be appreciated.
2. Repetitive arguments
Arguments are unavoidable, and this is true for any relationship. You are two different individuals, and you are bound to disagree with each other. However, this is not a cause for concern.
The hate usually develops when an argument is left unresolved, which in turn leads resentments caused by accumulated frustration due to continuous discussions and disagreements.
Make the initiative and arrange a different setting for the discussions. Arguments do not have to be aggressive and furious.
Open a bottle of wine, sit on a porch or a balcony with no kids around or any distractions, and start talking about the things you want to be resolved.
Taking action to talk about things that lead to fights will be appreciated. Furthermore, in this calm setting, there is a higher chance you will reach an agreement that works for both of you.
3. Unplanned expenses
Money has always been the most pervasive, problematic, and recurrent cause of marital conflict.
A man once said – 'What I'm terrified the most after I'm gone is that my wife will sell my tools for the price I've told her I bought it for".
The take away from this statement is — do not let the credit card statements come as a surprise to your partner.
Even though your heart might be in the right place when you buy a home cinema for the whole family to enjoy, you should consult with your spouse beforehand.
Talk about setting some ground rules around expenses, such as agreeing to discuss any expenses over $100.
4. Snoring
So you've been thinking – my wife hates me but I am so caring and she never has any major complaints, yet I feel this way.
Well, sometimes it's the little things.
It is hard to believe that such a small and insignificant part of our life can cause your wife to actually despise you.
Even though snoring is not easy to control, it does not make it any less irritating.
Especially for women who are sleep deprived due to children, insomnia, or household chores, constant snoring will build up a serious case of anger. Who is not edgy when they are tired.
There are ways you can resolve your obstructive sleep apnea. Try humidifiers, nasal strips, and if ready for a more resolute step, CPAP machine or surgery.
5. Shutting off during an argument
Stonewalling can make the other person feel rejected and hurt. On the other hand, being unaware of your actions you might start to wonder, "my wife hates me, but I love her, how does she not see that?"
Truth be told, perhaps your silence means something different to her than it does to you. Perhaps for you stonewalling is a way to end a discussion when exhausted, while she might interpret it as a sign of giving up on the relationship.
In the long run, a better strategy can be more helpful.
Your wife will become resentful and keep the frustration in, piling it up. Before that happens, make sure to open the discussion on how you want to have arguments as a couple.
Set some ground rules you want to follow so your discussions are helpful and make the relationship go forward.
Also, watch the video for some additional questions to ask yourself and guidance on how to resolve this:

6. Not making her feel attractive
When you first started dating, you made her feel sexy and seductive. The little compliments you gave throughout the day made her smile and endured hardships at work.
However, as the relationship progressed, the compliments became less frequent, and even though your love for her hasn't changed, the way you express your affection definitely has.
When you stop complimenting her, she might not feel as attractive and as confident as she used to, and this can make her wonder that with you, she is not getting the treatment she deserves.
So, what to do when your wife hates you?
Make a conscious effort to remember the compliments she liked the most and offer them when the time is opportune.
Flirt when possible to make your wife feel loved and desired. When women feel sexy, they are likely to be more intimate, so everybody wins.
7. Not being proactive enough
Couples who achieve their major life goals, like getting married, having kids, purchasing a house, can become too comfortable. That comfort can lead to a sense of dullness. This dullness can push her to resent you for your lack of dreaming big and wishing more.
Life is full of wonders, and there are many things you can still explore together. Sit down with your wife and talk about what things you can aim for together.
Maybe talk about your next vacation getaway or establishing a small business. Possibilities are immense if you put your mind to it.
8. Not changing what annoys her
If you are asking yourself why my wife hates me, look into the things she has asked you to change and how many of those have you worked on.
You may have even made some of the changes, but she might not be content with them and doesn't perceive them as such.
Marriage is about making compromises , not that you change who you are as a person but making small adjustments to accommodate your partner.
So talk to her. Describe to your wife what you have been doing recently to correct your habits.
Your wife is undoubtedly going to be pleased knowing you are making changes to make her happy. Additionally, it might be interesting to know why she has not perceived those changes already and use this information going forward.
9. Being absent a lot
"What does absence mean? Do I have to be by her side 24×7? She never complains about all these things. Is there any other reason I have the feeling that my wife hates me?"
This thought just went off in your mind but even though your absence is most likely excused, it can't be easy for your family and your wife not to spend time with you.
Being away too much can have equally negative effects as being home all the time. Your wife could feel abandoned or not worthy enough of your time, which could develop into self-doubt, resentment, and ultimately hate.
Make sure to put your wife and family on the top of your priority list and let them know your work and hobbies are not more significant.
Even though you might not be able to change the circumstance, you can work on how you present it to them and how you spend the time you have together.
10. Keeping close connections to your exes
Trust is one of the fundamentals of a relationship. If you spend more time cultivating relationships with your ex-partners, more than with your wife, your spouse will grow to hate that. Your past and privacy are important, but bear in mind how your wife might perceive it.
Spend some time letting your wife know she is your number 1 and, in fact, the only one on the list.
What does she need to hear to know this? What are the actions you can take to demonstrate your love and affection?
If you never want to wonder why "my wife hates me," give some time to figure out the answers to these questions.
11. Criticizing too much
If you are criticizing your wife all the time, you will start seeing the signs your wife hates you.
But, how to deal with a wife that hates you because of that?
Research shows that for every negative comment, you should have five positive interactions to alleviate the bad effects.
If there are areas where you would like to see her improve, first point out the things she is good at and how much you appreciate her for them.
12. Not understanding her feelings
People have different ways of perceiving and expressing emotions. When you are not sure what your wife is going through, you might make the wrong move and make her feel misunderstood.
If this becomes a regular occurrence, she might end up hating you because of how you make her feel.
You do not need to see everything from her perspective, but you can ask questions to understand her better.
The golden question to ask is: "What can I do for you now, to make you feel better?" Even if the answer is "nothing," you have demonstrated your care and wanted to help.
13. Letting your parents bud in
Outside influences can impact marital satisfaction. When these influences come from your side of the family, she might expect protection, and for you to stand up to them.
When she feels you have not offered some sort of protection, it can harm how your wife regards you.
Even though your parents should be respected and heard, your wife and yourself are now decision-makers and should have priority in your life.
Talk to her to understand what she would like to happen and negotiate if you disagree. Try to find a middle ground. Opening a discussion is already a sign of caring for her emotional well being and relationship success.
14. Blaming her
Often, it is easier to point fingers at someone else, rather than at ourselves.
Blaming the fault onto someone else is unfair and can lead to anger and bitterness. Ask yourself, "Does my wife hate me because of that?" Very plausible.
Probably the best way would be to take a short pause. If you don't find you are ready to share the responsibility, take some time to reflect.
Come back to the discussion when you become ready to take a part of the burden on yourself and decide to change some of your actions to contribute to the solution.
15. Not enough quality time
While you were going out, you did your best to make her laugh, organize fun times together, and made romantic gestures. Perhaps after years, this has decreased, and she has become sad and angry at you because of it.
She might miss the feelings of excitement, the old self, or the old you and attributing it all to you. Even though it is not all your fault, you can try to do something about it.
Consider this – you won her over once, you probably can do it again. What did she like the first time? What brought her the most joy? What does she appreciate today when you do for her?
Start with things you can do daily to show you appreciate her in your life, and soon she will reciprocate. Two people doing nice things for each other spells out to a happy marriage.
This too shall pass (if you work on it).
Just like love, hate is a very strong emotion and takes a lot of time to inculcate.
Relationships tend to move fast, and with so much happening around us, you are bound to slip and make mistakes, but just as with everything else in your life, you must learn to see your mistakes and find ways to strengthen your commitment towards your wife and your relationship.
Remember, you are not alone in these thoughts. Just Google, "my wife says she hates me' and you will see how many people have gone through something similar.
Whether the relationship gets improved depends on many factors, but it sure does give you greater odds the more you try.
If you run out of ideas, consult your friends, and share what you are going through. Honestly, ask, "My wife hates me, what do I do?" and give them a chance to share their counsel. You might be surprised by the answer and gain some useful advice.
Share this article on
Want to have a happier, healthier marriage?
If you feel disconnected or frustrated about the state of your marriage but want to avoid separation and/or divorce, the marriage.com course meant for married couples is an excellent resource to help you overcome the most challenging aspects of being married.
More On This Topic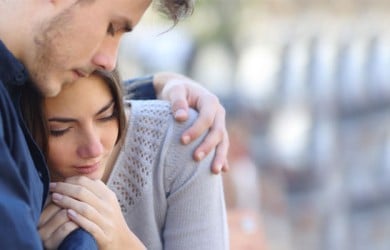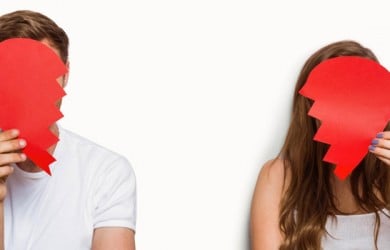 You May Also Like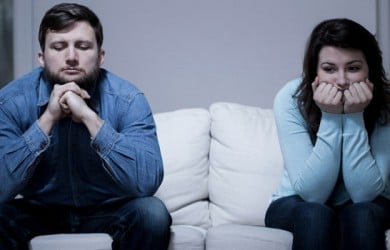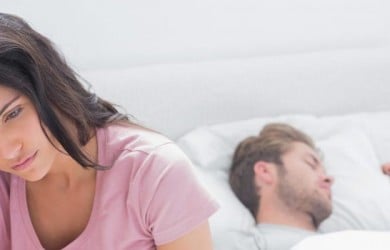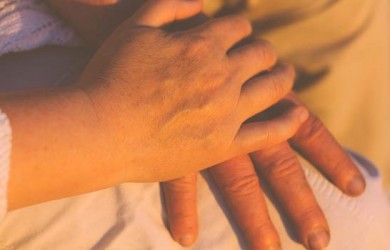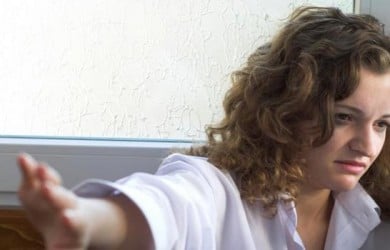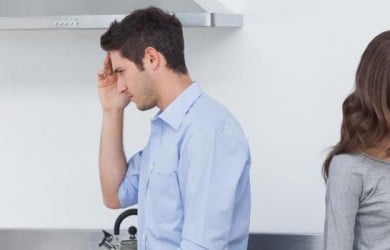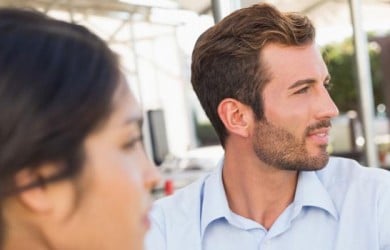 Popular Topics On Marriage Help