What Marriage Problems You May Experience During Pregnancy?
Pregnancy changes everything about you; your body, the way your brain works, who you are as a person, and what you plan to be. It also brings numerous changes to the world around you, your house and most importantly, your relationship with your significant other. Although pregnancy is said to bring a couple closer together and knit them into a stronger bond, sometimes they face issues that can take an ugly turn, leading to a destroyed marriage.
It has been seen that even those couples who had been head over heels crazy for each other, drifted apart during or soon after having a child. There are numerous ups and downs in a marriage when pregnant; at one point, you wouldn't be able to stay away from your husband but the other, you would be wishing he wasn't even there! It is helpful to be well-informed of all the marriage problems during pregnancy so that you know how to get past them without damaging your relationship when the time comes.
1. Hormonal imbalance and mood swings
The hormonal changes in an expecting mother makes her experience severe mood swings. She is cranky and depressed and is usually a lot more needy than usual. It is seen that women develop an overwhelming fear of abandonment during pregnancy. They also become self-critical, disliking the way they look once the bump appears. During this time, they feel as if their partner will lose interest in them and will no longer love them the same. For these reasons, women tend to get clingy and want their husbands to provide complete attention to them.
At the same time, mood swings kick in and suddenly, they are angry for no reason at all. They begin squabbling and nagging over trivial matters. At this point, men usually don't know what to do. Frustration eventually takes over as they fail to make things okay and finally give in. Instead of dealing with the attitude, they prefer staying away and avoid conversations. This does nothing but further ruin things, leading to a communication gap between the two.
2. Your husband will feel left out
During pregnancy, mothers-to-be are usually going through bodily issues such as swollen feet and ankles, wider belly, trouble sleeping, indigestion, and utter discomfort. However, pregnancy does come with a few perks such as women getting to enjoy the limelight and gaining all praise and attention. With everyone congratulating the woman on their upcoming bundle of joy, they often forget the man next to her, lifting heavy objects and carrying all bags, thus, failing to wish him. As a result, he begins to get distant and is unable to connect with the growing child or even to his own, pregnant wife. He may begin avoiding social gathering where all the pregnancy excitement will revolve around the female, leaving him aside.
It is vital for women to get their husband to bond with their growing child and ensure that they pay equal attention to their husband during the exciting period. Moreover, marriage turns into a one-sided relationship during pregnancy when women say things such as 'I'm doing all of the work.' Women need to be mindful that these can be hurtful to the man and can drive him mad, resulting in frequents fights and arguments.
3. Reduced sex life
This is considered one of the major marriage problems during pregnancy. Women usually try to avoid physical contact when pregnant. They feel tired and disgusted with themselves and their appearance. They avoid being seen by their lover who they think will not love them anymore and are often seen wishing to get their old body back. This lack of confidence and lack of physical intimacy leads to frustration among men. They are unable to find a way to get their partner to feel better about themselves and to convince them they still love them. They eventually give up and sometimes even try to get the same attention from somewhere else, i.e., an affair. This is a great setback in marriage and ends up in the couple going for separation.
Moreover, as time passes by and the bump grows bigger, it simply gets difficult for the couple to get intimate. Sometimes, it is also men who avoid sexual contact out of fear of hurting the unborn baby. This may make the woman further feel as if her husband is losing interest.
Wrapping up
Ups and down in a relationship during pregnancy are inevitable; however, by compromise and working together, the couple can prevent them from getting the best of their marriage. They need to focus on supporting each other and helping each other to become the best parents to their new baby. The couple should be excited about their new journey in life and enjoy the pregnancy period as long as it lasts.
Share this article on
Want to have a happier, healthier marriage?
If you feel disconnected or frustrated about the state of your marriage but want to avoid separation and/or divorce, the marriage.com course meant for married couples is an excellent resource to help you overcome the most challenging aspects of being married.
Learn More On This Topic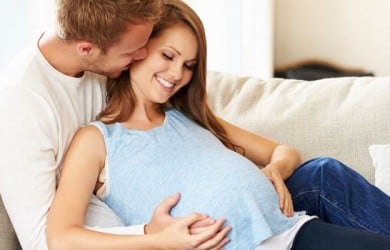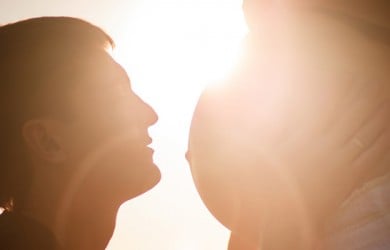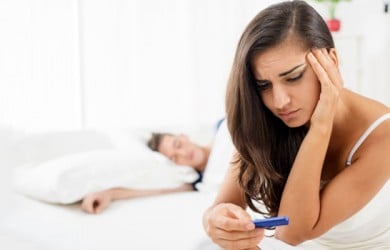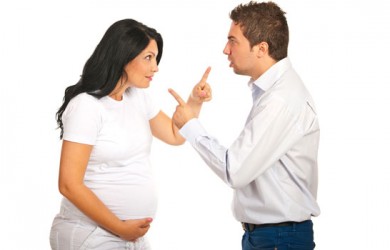 You May Also Like