10 Tips on How to Compromise in a Marriage to Keep It Healthy
It does not take an expert on relationships, or human behavior to conclude that human relationships are not black and white. There is always a gray area when it comes to relationships.
People will also tell you that marriage is about compromise and that relationship and marriage are very different, and they may not be wrong.
No relationship or marriage is ideal to the point where compromise is not required. While sometimes it may be something very simple – such as eating their favorite breakfast instead of yours, other times, it could also be something bigger like choosing where to live.
Whatever it may be, compromise is a big part of any marriage. However, there are various things about compromises in marriages that you should know about.
What does it mean to compromise in a marriage?
Compromise is a controversial word in itself. Since it is a little vague, it might lack boundaries. Some people might also feel that compromising in a relationship, or in a marriage is not right, because it can lead one person to do what their partner wants, all the time.
However, compromise in a marriage is not about being at the receiving end all the time.
Marriage is about compromise, but that does not mean it has to be one-sided. Marriage is made up of things like trust, compromise, mutual respect and more. Marriage and compromise may go hand in hand since compromise can be linked with your partner's happiness and well-being.
Compromising is a necessary part of the success of a marriage. For two people working together as a team, each member must give and take.
Once you commit to a relationship, you must consider the wants, needs, and happiness of your spouse.
Why is compromise important in a marriage: 5 reasons
While a lot of people may believe that compromising is not a part of a healthy relationship or marriage, others may argue that it is an indispensable part of being with someone for the rest of your life.
Here are five reasons that advocate the importance of compromise in marriage asserting that somehow marriage is about compromise in a healthy way.
1. It helps find a middle ground
Marriage compromise is all about coming to a middle ground with things. It is not unusual for partners to want to do things differently. However, finding a compromise helps you take both perspectives or opinions into consideration, and find a way that works for both of you.
Some people complain 'marriage is a compromise', but if not for compromise, you might end up not seeing eye to eye on anything in your marriage. This leads to denoting a negative meaning to 'marriage is about compromise'.
Related Reading: 

How to Find the Middle Ground Between Privacy and Intimacy
2. Helps you keep an open mind
Compromising in relationships or marriages also has a positive impact on your interpersonal or even professional relationships. It helps you see other people's perspectives, understand where they are coming from, and form your opinion or decision with more information at your disposal.
3. Helps you change positively
Marriage is about compromise since compromising in your marriage helps you look at things in a different light, and it can help you incorporate healthy and positive changes in your life overall.
You are likely to make a lot of space for changes and different opinions in your life and your mind, which can turn your life around.
Related Reading: 

5 Signs Your Relationship Is Changing for the Better
4. Improves communication
Communication is a very important pillar of a healthy relationship or marriage. Compromising in a marriage helps you improve effective communication in your marriage, which has a positive impact overall.
You are able to tell your partner what you are willing to do for them – but at the same time, you are able to draw healthy boundaries that you can tell them about, and they are likely to understand. Such communication can improve your marriage exponentially.
Related Reading: 

20 Ways to Improve Communication in a Relationship
5. You let go of control
Once you make your relationship a priority, you can realize the meaning of 'marriage is about compromise'. One thing that really helps in marriages and relationships is letting go of control.
While you should have everything managed and organized for peace in your marriage, it is important to not hold control too tightly.
Compromising can help you let go of such control and feel more liberated in your relationships and your life.
Related Reading: 

15 Tips on How to Let Go of Control in a Relationship
What should you not compromise in marriage: 5 things
"Marriage is about compromise." – You will hear some people say in a negative tone. However, there are certain things that just cannot and should not be compromised.
While compromise is important in a relationship, as mentioned above, there are some things you cannot compromise on, even when it is about your relationship or marriage. Here are 5 things you should not compromise on in a marriage, and draw a line when it comes to these.
1. Your individuality
'Marriage is compromise'? Not on your identity, at least. You are you for a reason. There are things about you that make you, you. They are all part of the package that you are – the person your partner fell in love with in the first place.
Your individuality is one of the things you cannot compromise on in your marriage.
Related Reading: 

Going from Me to We – Balancing Individuality in a Marriage
2. Your family
We all have a love-hate relationship with our families. We might not always like them, but we always love them. The family is what stands with us through the toughest of times, and therefore, your family is one of the things you should not compromise on, even in your marriage.
In this case, 'marriage is not about compromise'.
3. Your career
One of the things that people often assume to be on the list of things to compromise on in a marriage is their career. Many people, especially young professionals, are seen struggling to choose between their career and their relationships.
Marilyn Monroe once said, "A career is wonderful, but you can't curl up with it on a cold night." However, Lady Gaga said, "Your career will not wake up one day and tell you it doesn't love you anymore."
Both quotes just go on to say that both career and relationships are important, and one has to find the right balance between the two. However, it does not mean that your career should be compromised for your marriage.
Related Reading: 

How to Balance a Career With Marriage: 8 Tips
4. Your friends
Your friends make up for a support system you need and want, irrespective of where you are in your marriage or relationship. Friends are a reminder of everything that is right in this world. Ensure that your relationship or marriage does not require you to compromise on your time with your friends.
5. Your hobbies and interests
One of the things that people in marriages often end up compromising on are their hobbies or interests, apart from things they do with their partner.
With so much to do – work, household chores, spending time with family and friends, quality time with your partner, etc – we often end up forgetting about our own interests and hobbies that make us happy.
Marriage is about compromise: 10 tips on how to compromise in a marriage
Now that you have an understanding of why compromise is important in a marriage, but where should you draw the line when it comes to compromise in a marriage, here are some tips on how to compromise in a marriage without harming yourself, or your relationship.
1. Communicate your wants and needs
Make use of the "I" statement to fully communicate with your spouse and tell them what you want and need in your relationship.
For example, you may say that "I want to live in the city because that is closer to my work area" or say "I want to have kids because I am ready and financially stable," or "I want to have kids because my biological clock is ticking."
What is crucial here is that you speak about what you want without making any kinds of assumptions regarding your spouse's wants and needs. You must also stay away from attacking your spouse with demands.
Related Reading: 

How to Communicate Your Needs in a Relationship

?
2. Have a listening ear
How to compromise with spouse? Just listen first. Once you have expressed your desires and explained why that is important for you, then give your spouse a chance to respond. Do not interrupt them and allow them to speak. Try to pay full attention to what they are saying.
Once they finish responding, try to repeat what they said to show that you understand them. But try to do that without any sarcasm and make use of a steady tone. Remember that you and your spouse are discussing and not arguing.
Related Reading: 

The Importance of Art of Listening in a Relationship
3. Weigh your options
Deriving examples of compromise in marriage is a thought-provoking task. When you want something, try to weigh and consider all your options. In this case, make sure to draw out all the conclusions. Take a good look at the budget you can spare as well as the cost.
Make sure to consider options as an individual as well as a couple. However, remember, in the end, you will have to make the decision as a pair and not as if you are single.
4. Place yourself in your partner's shoes
Try to truly understand your spouse no matter how difficult it is. Especially when your own needs and wants cloud your judgment.
It is important that you step out of your own mind for some time and consider your spouse's feelings and opinions.
Think about how your partner will feel, giving in to your opinion or why they have a different opinion than you do. When solving issues, try to remain empathetic.
5. Be fair
For compromise to work properly, it is essential that you remain fair. One person cannot always be a doormat in the relationship; in order words, one spouse cannot get their way with everything. You will have to be fair with your decisions.
Whatever decision you decide to make, ask yourself, is it fair to put your partner through it?
If you are looking to find happiness in your marriage, take some cues from this video:
6. Make a decision
Once you have weighed in your options and considered your spouse's feelings, and decided to remain fair, then stick with the decision you make. If you have been honest with the decision, then there will be no problem in finding a good solution for both of you.
Related Reading: 

Ways to Make a Strong Decision Together
7. Find a middle ground
Finding a middle ground is synonymous with making a compromise. List out your non-negotiables in the situation, and ask your partner to do the same. You can try to compromise on things that you can, and they can do the same.
You both will find yourself coming to a middle ground already. If there is something that is on the list of non-negotiables for both of you, you can talk about it, and maybe if things are done one person's way this time, they can be done differently the next time.
8. To each their own
This is interesting advice when it comes to compromise in marriage. While it may not sound like that much of a compromise, here is what it means.
For instance, the conversation is about how the dishes are done, or what time of the day they are done. In that case, the task can be done according to the person doing it.
You might prefer to do the dishes before you eat your food, while your partner might like to do them as the last chore of the night.
In this example of compromise in marriage, the two of you choose to do it in your own time, depending on whose turn it is.
9. The benefit of the doubt
Sometimes, we are unable to see the other person's perspective clearly, and therefore, do not want to budge from our opinion.
When you cannot find a compromise, giving your partner the benefit of doubt may not be such a bad idea. Give their way a try, maybe for a day, or a week, depending on the situation.
You may find something positive in their perspective, and if not, you can circle back to the situation and find a solution again.
10. Trust the one who has expertise
If you are the better cook, and the compromise is about something related to food, it would be a good idea to listen to you, and let you have your way.
Similarly, if your partner is an expert on cars and the decision is about that, it would make more sense to let them have their way.
Related Reading: 

20 Ways to Rebuild Trust in Your Marriage
Can a marriage survive without compromise?
Compromise in marriages is vital for your partner's mental health, well-being, and happiness. Wanting things and making them happen your way all the time cannot work in a marriage. Therefore, it might not be wrong to say that a marriage without compromise cannot survive.
This, in no way, means that there should not be set boundaries about things that you cannot compromise with, or letting go of all your freedom or individuality to keep your marriage happy and intact.
Compromising isn't always unhealthy!
Today's generation believes marriage to be a source of their happiness. They believe it to be a way to keep themselves happy and satisfied and this is where they are wrong.
Marriage is for the happiness of both of you, and you can get this happiness by compromising. Once you compromise, everything will be better for both of you, and you can have a long and healthy relationship.
Meanwhile, if you need help navigating your marriage, couples therapy is a good idea that you must consider.
Share this article on
Want to have a happier, healthier marriage?
If you feel disconnected or frustrated about the state of your marriage but want to avoid separation and/or divorce, the marriage.com course meant for married couples is an excellent resource to help you overcome the most challenging aspects of being married.
Learn More On This Topic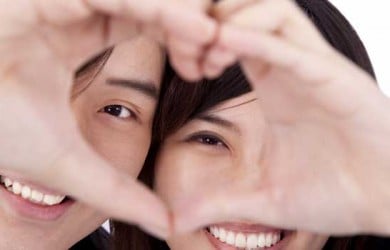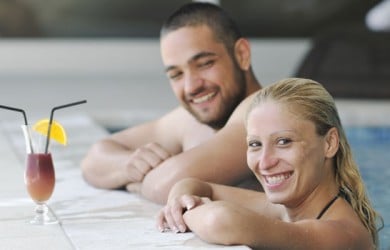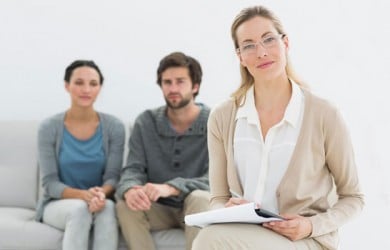 You May Also Like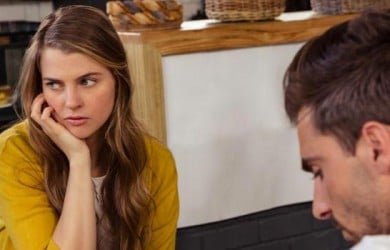 Popular Topics On Married Life