25 Signs He Still Loves You
Being in love can feel magical but falling out of love is a different ordeal altogether. It is undeniable that it is easier to fall in love with someone than fall out of love with that special person.
This process entails a lot of complex emotions that are very hard to describe. It is even harder to grasp these feelings and process them. And in all of this, there's also the lingering thought of "he still loves me".
This creates confusion. This is because this thought paves the way for other questions like "do I love him?", "Should I ask him?" and so on.
It's a harrowing journey. If you're going through this, just hold on and push through this. It'll take time. But eventually, you'll be better.
However, if you do want to know the answer to "does he still love me?", just read on. This article lists the top 25 signs your ex still has feelings for you.
The top 25 signs he still loves you
A list of the 25 signs that you need to watch out for if you're thinking "he still loves me" has been listed as follows:
1. Continues to follow you on social media platforms
It's kind of expected that after a breakup, you and your ex may decide to unfollow each other. But one of the key things that may make you feel that he still loves me is if he's still on your friend list or follower list on social media.
Your ex may even be frequently checking your updates on various social media platforms.
2. He teases you playfully
If you're still on talking terms with your ex-partner or ex-boyfriend, you may see that during casual conversations, he may try to tease you playfully or make fun of you in a light-hearted way.
If you're wondering how to tell if a husband still loves you, this is a solid indicator. If your husband still tries to create moments of happiness by cracking jokes or teasing you, it's a good thing.
Also Try: Am I Happy In My Relationship Quiz
3. Tries to maintain contact with you
After a breakup, it's quite common to see ex-lovers not talking anymore. But if you think that he still loves me, he might text you or call you on certain days like your birthday, or just randomly, to check up on you.
4. Your ex-partner often sends you pictures of places or things that remind them of you
This is not just applicable for ex-lovers. Even if you're wondering- he is still in love with me', whether it's your husband or boyfriend, notice whether he sends you pictures of things or places that remind them of you.
It can be anything like a bag that you told him you liked or a song that you both love.
Related Reading: 

Pre-wedding Photoshoot Tips and Tricks for Couples
5. Stays in touch with your loved ones
Does my boyfriend still love me? Well, does your current partner or your ex put in the effort to keep tabs on your loved ones and family members?
Does he call up or text your close friends or family members to check up on them? If he does, it's one of the signs he still cares.
6. Often expresses nostalgia
Another solid indication that your ex may be missing you and has feelings for you is if you have conversations with him and he brings up some pleasant memories. It can be something as simple as buying groceries together or that one memorable date with him.
7. Your ex tries to be physically affectionate with you
A sign that your ex-boyfriend still loves you is that whenever you two meet, he expresses some physical intimacy towards you. This is not to be confused with making you feel uncomfortable or making sexual advances towards you.
He may just be coming in for a hug or holding your hand a tad bit longer after shaking it.
Also Try: Are You Sexually Satisfied Quiz
8. Your ex feels hurt if you're cold towards them
If you try to distance yourself from your ex through actions or words and he shows that he's hurt from that, it shows a lot of vulnerability. And vulnerability comes from a place of intense feelings. So, you may think of it as 'one of the signs my ex still wants me.'
9. You see him having multiple rebounds
The person you get with right after you break up is usually not a serious relationship. But if you've noticed that your ex has been with one or more people right after you two broke up, it might be a case where 'he broke up with me but still loves me.'
This may be a way of coping with the void left in his life after the breakup.
Related Reading: 

What If Rebound Relationships Are the Real Deal

?
10. He remembers and acknowledges the small things about you
Again, this is not just applicable to ex-lovers. It's something to note about current lovers too. If he does remember and acknowledge small and possibly insignificant details about you, it may be his attempt to show you that he values you.
11. He isn't trying to date anyone
Though a lot of people have rebound relationships post-break-up, your ex may be one of those people who just need to be alone.
But if you think that he still loves me, it may be because it's been a long time since you two ended things and he still hasn't moved on.
Also Try: Is It a Date or Hanging Out Quiz
12. Jealousy comes easily
If your ex has suddenly become very active on social media about sharing spontaneous vacation snippets or his nightclub adventures, he might just be trying to make you jealous.
13. He confessed how he feels to a common friend
One of the easiest and most direct ways to figure out whether he still loves me is if a common friend lets you know that your ex-boyfriend has confessed that he's still in love with you to a common friend.
It might be his way of indirectly letting you know how he feels.
14. He reacts very strongly to anything related to you
Strong emotional reactions from your ex-lover to anything related to you (like a memory, a sentimental object, a video, etc.) is another direct sign that he still has feelings for you.
15. He feels miserable
If you feel like he's very unhappy or he's either directly or indirectly confessed his misery to you, he wants you to know this. He probably wants you to know how sad he is because you're not his beloved anymore.
Related Reading: 

4 Warning Signs of a Miserable Marriage
16. He calls you up when he's drunk
Drunk dials from your ex can be an occasional or a frequent occurrence. Either way, it might be his only way to express his feelings for you that he buried. After a few strong drinks, he probably feels less inhibited to express these feelings.
17. He still considers you to be his go-to person
If you're the first person he reaches out to for advice, or trusts you with a confession, or shares small or big news with post-breakup, you're definitely still his go-to person. So, you may end up having thoughts like, "he still loves me."
Related Reading: 

6 Ways on How to Build Trust in Long-Distance Relationships
18. You see him everywhere
If you suddenly notice him frequenting locations and events (where you go) that he wouldn't normally be at, he's just trying to find different ways to meet you and could be keeping track of your routine just so that he lands up meeting you.
19. He behaves hotly and coldly with you
One day your ex might be friendly and appreciative of you, and another day he might suddenly behave distantly from you. This kind of behavior shows confusion on his end about his feelings for you.
20. He tries several times to contact you even if you've told him not to do so
You're probably getting annoyed at the innumerable texts or calls from him. You've told him to stay out of your life, but he just won't. It's because he's struggling to be alone. So, he makes attempts to get in touch with you.
21. He tries to mend his ways
Is he still into you? Well, if you see him working on things that you would dislike before the breakup, then it's probably his way of conveying that he can be better for you. Therefore, he makes tremendous efforts to fix the issues you had with him.
22. You have a strong gut feeling about his feelings for you
Gut feelings are very important. It could be giving you signs that you are most likely not paying attention to. So, if your intuition tells you that he still loves me, then it probably is true.
23. He is very concerned about your well-being and happiness
He may have directly or indirectly said this to you or, better, proven this through his actions. Exes who care about each other's well-being and happiness most likely do still have strong feelings for each other.
24. He confessed that he loves you
It doesn't get any more direct than this. If your ex has straight up told you that he loves you, you can be quite sure that the "he still loves me" thought in your head is true.
25. His desire for you to be happy goes beyond his desire to be a part of your life
Your ex may have expressed that he cares for you enough to not have you in his life. It shows that his feelings for you may be strong enough to realize that he may not be a good fit in your life. So, he lets you go.
Check out this video about people talking about their lost people:

Conclusion
Now that you know how to know if your ex still loves you are any of these signs applicable to you? Go with your gut feelings if they are strong enough and figure out how your ex feels about you.
Share this article on
Want to have a happier, healthier marriage?
If you feel disconnected or frustrated about the state of your marriage but want to avoid separation and/or divorce, the marriage.com course meant for married couples is an excellent resource to help you overcome the most challenging aspects of being married.
Learn More On This Topic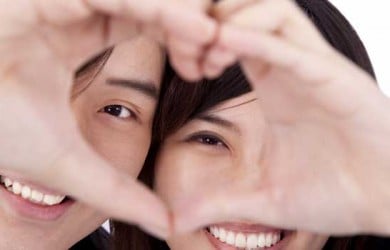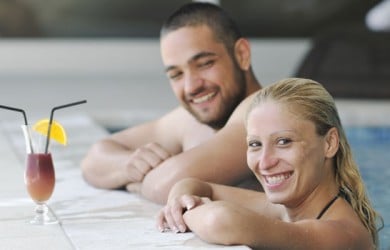 You May Also Like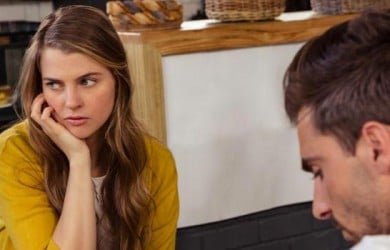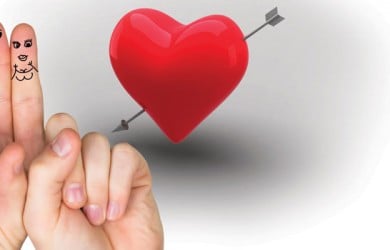 Popular Topics On Married Life