7 Tips for Finding Your Soulmate
Most of us long to find a lifelong love. But finding that kind of deep, meaningful relationship can feel almost impossible. In a crowded dating market, and with the rush of modern life, finding your soulmate can feel like looking for the proverbial needle in a haystack. But there are things you can do to improve your odds.
Read on for 7 tips for finding your soulmate.
1. Be sceptical of the idea of "the one"
It sounds counterintuitive, but holding onto the idea that there's only one perfect person out there for you can actually keep you from finding your soulmate. A lot of people believe we have many soulmates out there — people with whom we share deep spiritual connections.
Be open to the idea that there are many people with whom you could form the kind of relationship you desire.
This takes the pressure off and allows you to explore relationships in a new, healthy way.
Related Reading: 10 Signs You've Found Your Platonic Soulmate
2. Get clear on what you want
Make a list of what you want in a partner and relationship. Don't just think of physical qualities you want your ideal partner to have.
Think instead about how you want to feel in a relationship.
What values does your ideal partner need to have? What kind of relationship would feel the most healthy and supportive? What do you feel you need to have in common with your partner? Finding your soulmate is difficult if you don't know what you're looking for!
3. Build a life you love
Despite the idea that finding your soulmate means finding someone to complete you, in reality ,you're more likely to find love if your life is already full and rich.
You want a partner who accentuates your life rather than filling a hole in it.
Spend time creating a life you love. Explore hobbies, create a home you enjoy spending time in. Cultivate friendships and community. Don't wait until you find a partner to do the things you want to do! And who knows? It may be in the process of building this life that you meet your soulmate!
4. Get out in the world
It's cliche, but to meet people, you need to get out in the world. Think beyond "dating" and instead pursue activities you enjoy. You are likely to meet people with shared interests if you are engaging in those interests!
Whether it be taking a course at your local college on a subject you're passionate about, going to the gym regularly, participating in your faith community, or taking a cooking class at your local fancy grocery store, take the time to do the things you love or are interested in learning more about.
This allows relationships to happen organically, and even if you don't meet someone you'd like to date, you have still spent time doing something to enrich yourself and meeting people with like interests.
5. Get to know yourself
It sounds cliche, but one of the best ways to go about finding your soulmate is to get to know yourself. You want to be the best version of yourself — because when you find your soulmate, they're also finding their soulmate in you.
Some people benefit from therapy as they get to know themselves, as a way to heal past hurts and work through issues that may be hindering them from living their best life.
As you go about finding your soulmate, taking time to know and love yourself will go a long way.
The more you know yourself, the better you are able to know what you want in a partner and a relationship.
6. Take good care of yourself
Give yourself love while you're finding your soulmate. You don't have to wait for another person to give you love. Isn't a person who is good to themselves always a bit more attractive?
Spend time caring for your physical health by feeding yourself good food — cooking for one doesn't have to be depressing, or you could host friends for dinner.
Engage in a physical activity that you enjoy, for the sake of moving your body.
Your most important relationship is with yourself, after all. Learn to spend time with yourself and enjoy your own company. This may be the most effective strategy for finding your soulmate!
7. Don't sweat it
This sounds simple, but if you are yearning to find a soulmate connection, it can be difficult to do. Know that in time you will meet the right person.
Putting lots of pressure on yourself, and on the people you date, to create the perfect relationship is the fastest way to sour it.
Allow yourself to enjoy dating, or to take a break from it.
If you meet someone you like, don't immediately try to discern if they are your soulmate or try to guess where the relationship is going. Finding your soulmate should be a fun adventure, not a stressful task!
Share this article on
Want to have a happier, healthier marriage?
If you feel disconnected or frustrated about the state of your marriage but want to avoid separation and/or divorce, the marriage.com course meant for married couples is an excellent resource to help you overcome the most challenging aspects of being married.
Learn More On This Topic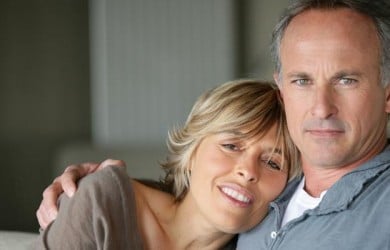 You May Also Like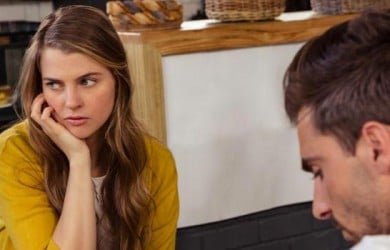 Popular Topics On Married Life