6 Ways on How to Build Trust in Long-Distance Relationships
Relationships are a bundle of complications and uncertainties. No matter what situation it is, all it demands is empathy, secure communication, affection, commitment, and most importantly, TRUST.
But how to build trust in long-distance relationships?
When we are talking about trust in a long-distance relationship, they are the hardest to manage.
Only the fact that no getting to meet your partner troubles you a lot. Unlike the love life of usual relationships, long-distance relationships are hard, knowing you can't sit together and sort things out.
Coping with a long-distance relationship is not easy, and everyone cannot be mature enough to face all the uncertainties.
But, let's ignore the physical distance and understand how both the individuals are close to each other from the heart? There may be a long-distance geographically, but still, you both can carry a strong emotional bond.
So, how to strengthen long-distance relationships? Simple! Build affection for each other and have patience.
Related Reading: How long-distance relationships work?


Ways to build trust in a long-distance relationship
So, by now, you know that trust is a significant factor in strengthening a long-distance relationship. How to establish trust in a relationship? How to rebuild trust in a long-distance relationship?
There are several ways of gaining trust in a relationship.
Thinking through and acting upon these trust-building techniques will help you live a healthy love life even after staying far from each other.
Related Reading: 10 Tips for Long-Distance Relationships 


1. Healthy communication
In long-distance relationships, the partners expect some time daily to be set for mutual communication, sharing thoughts, and listen to one's problems. This does not mean you both should spend half of the day talking to each other.
The ideal conversation time will vary across couples. But most importantly, this time should only be dedicated to each other and should be disruption-free.
With technology and fast pace digital media, communicating through a long distance is no longer a problem. See! Learning how to build trust in long-distance relationships is not that tough after all.
2. Have faith
Exercises to build trust in a relationship also include having faith in each other. Having faith and the belief in success will keep your connection strong. Being faithful will keep you positive and secure throughout your long-distance relationship.
Faithful relationships are most likely to reach the best level of consistency.
Related Reading: 20 Long-Distance Relationship Advice for Couples


3. Negative assumptions about your partner
Trust in a long-distance relationship demands healthy minds. How to build trust in long-distance relationships can only be answered if you keep positive thoughts about your partner.
If there are any ups and downs in the relationship, do not jump to conclusions assuming negative things about your partner.
Instead, assume that there will be some reasonable explanation for every aspect. Your partner might have been caught with something time-consuming or didn't tell you intentionally because he/she 'didn't want to hurt you.
Related Reading: Managing a Long Distance Relationship 


4. Talk things out calmly
Every relationship involves fights, misunderstandings, and arguments. And long-distance relationships have a higher number of them. When you find something hurting you, take a deep breath, stay humble, and take rational actions.
Couples' trust-building exercises include rationality in decision-making.
The solution to the problem should make you both happy. Don't let fights and arguments part you. Instead, give this opportunity to make your bond even stronger and help your partner to think on a mature level.
5. Be truthful
One main reason why a relationship fails is lying.
How to trust your boyfriend in a long-distance relationship or how to make your boyfriend trust you depends on how much faith you have in yourself and your relationship.
Telling the truth might not always be easy, but it's still the right thing to do.
Check out this video below to know how cheating, lies, deception, and dishonesty in relationships or marriages ultimately scar us and leaves us far from our own true self:
6. Plan your visit
After staying apart, both of you deserve to meet.
Plan the day happily; make it amazing. It can be a dinner date, a stay-over, or a vacation together. Make the most out of it and be glad about the meetup. Treasure every beautiful moment, and look forward to another visit.
Related Reading: 5 Creative Romantic Long Distance Relationship Ideas for Couples
 
How to build trust in a long-distance relationship includes treasuring the moments that you have together.
Verdict:
Especially when you are a thousand miles away from each other, it may be difficult to build confidence, but it will all be worth it once you overcome the difficulties. How to build trust in long-distance relationships?
Trust in your love and have faith in the strength of your partnership.
You both will be pleased and pleased with all the accomplishments you have as a pair.
Many people have little or no faith in long-distance relationships before even getting into one. If you don't think long distance is anything good, then try to stay away as much as you can.
This is because such relationships require some extra level of effort and commitment that cannot be fulfilled by anyone and everyone.
Share this article on
Want to have a happier, healthier marriage?
If you feel disconnected or frustrated about the state of your marriage but want to avoid separation and/or divorce, the marriage.com course meant for married couples is an excellent resource to help you overcome the most challenging aspects of being married.
Learn More On This Topic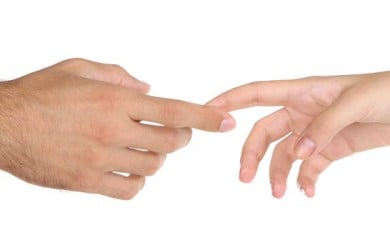 You May Also Like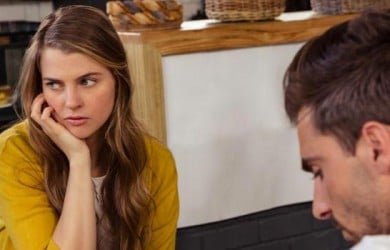 Popular Topics On Married Life