10 Ways to Help a Friend in a Bad Relationship
It's not uncommon for us to be our friend's shoulder to cry on. How many times have you seen your BFF call you in the middle of the night to talk about relationship problems?
It's just normal for us to be concerned and do the best we can to help a friend in a bad relationship.
You can't just sit back and allow your friend to stay in a toxic relationship, and once that friend confides in you, it becomes your obligation to be there and help your friend go through this tough battle.
9 Signs that your friend is in an unhealthy relationship
Sometimes, a couple may look perfectly happy when they are in public or when they're with their friends, but when they are alone, the signs that they are already suffering from a toxic relationship start showing when no one is looking.
Some bad relationships can be pretty obvious too. However, you wouldn't really know what is happening unless your friend opens up.
Some of the most common signs of unhealthy relationships are often subtle but if you pay close attention, you'll see them too.
For you to help a friend in a bad relationship, you should first know the different signs to watch out for.
They have changed for the worse.

They have lost their spark when they're together.

They no longer enjoy doing the things that they used to do.

They started becoming irritable and moody towards each other.

The partner has started becoming controlling and

manipulative

.

You can already see patterns of disrespect and dishonesty.

They begin to disagree with everything.

They started disconnecting from their family and friends.

Lack of communication.
Related Reading: 

7 Signs of an Unhealthy Relationship
Is it possible to help a friend in a bad relationship without sacrificing your friendship?
"My friend is in a toxic relationship, now what?"
Being there to listen to a friend who's experiencing relationship problems is the first and the most common action that we would do as a friend. But what happens after that?
Fact is, it's hard to know what type of approach you can take when a friend goes to you for unhappy relationship advice.
Your friend's situation is sensitive, and we need to approach this subject with caution to avoid misunderstandings.
There are times where your friend's partner can twist the situation and make it look like you are the one who is trying to tear them apart. This can cost you your friend.
Here's how to help a friend with relationship problems.
Related Reading: 

3 Relationship Advice for Friends
10 Ways on how you can help your friend in a bad relationship
Now that you have an idea that your friend is in a bad relationship, you want to start helping your friend.
But the common question here is that how do you start helping your friend? What is the best way to assist a friend that is sensitive, sad, and vulnerable?
Here are just 10 ways on how you can start helping your friend in need.
1. Listen to your friend
Be there for your friend and listen.
Allow them to talk to you at their own pace. Don't pressure them to tell you the whole story if they are not ready. Being too aggressive to know about the "issue" can be uncomfortable for your friend.
The truth is, it's hard to talk to someone about your problems, especially when it's about bad relationships and hurt. So allow your friend to feel comfortable and okay to tell you about what's going on.
2. If you have your own experience- don't be afraid to share it
Have you been in the same situation before? Don't be afraid to share it with your friend.
Sometimes, your friend in a bad relationship may feel like they are alone in this battle. Don't let this happen. If your friend asks you if you've been there, tell them about your experiences.
This will make them feel that you truly understand where they are coming from. You can also share the steps that you took to get over the bad relationship or even the lessons that you have learned.
Related Reading: 

5 Essential Tips on How to Get out of a Toxic Relationship
3. Gently bring up the subject
Do you want to talk to your friend about their bad relationship?
Instead of calling them and asking them about their relationship status or asking them about their toxic partner, try to bring it up gently.
Talk about movies, poems, books, or even songs about self-worth. Then start asking questions about the topic where your friend might also relate.
This allows your friend to open up (if they want to), and from there, you can start with your conversation.
4. Hug your friend
Sometimes, all your friend needs is a tight hug from you.
This may sound very basic, but it does work. Before you start to give advice to a friend with relationship problems, just be there for them.
Even science agrees that a simple hug can do so much.
Maybe, your friend just needed a warm hug from you today. No judgment, no criticisms, no expectations.
Related Reading: 

Different Types of Hugs and What They Mean
5. Don't criticize and judge your friend with her decisions
Talking about relationship problems with friends can help a lot. But of course, being judged for your choices is never fun.
When your friend approaches you and confides in you, it's normal for us to feel strong emotions. Sometimes, we tend to judge too quickly, which may cause our friend to feel sad instead of relieved.
Let's say you never liked your friend's partner, and now, this happened.
Instead of criticizing your friend and judging him or her about always choosing the wrong person instead, pause and just listen to your friend.
Judging your friend won't help.
6. Help rebuild your friend's self-esteem
One of the best relationship advice for friends having relationship problems is to work on their self-esteem.
Start by sharing things or words that will help your friend build up their self-esteem. Your friend has gone through so much, and it's just right that they would get the best support system, and that's you.
Related Reading: 

How Low Self Esteem Affects a Relationship
Check out this video by Kirk Duncan, who explains how to build someone's self-esteem:

7. Always be there for your friend
Assure your friend that you will always be there for them.
Don't be discouraged if you see that your friend is still trying to save the relationship.
Remember that your friend might not want to take action immediately, so don't show them that you are already upset and start pointing fingers.
When you don't see any progress, just trust your friend and let them know that you'll always be there – no matter what.
8. Find time to check in
In any event that your friend suddenly seems okay and starts ignoring you – don't feel bad.
Instead, be patient with them.
This is common in a bad relationship. Your friend's partner might start offering friendship in a relationship, and that causes your friend to have a renewed sense of hope that they'll be okay.
Don't scold them for believing their partner or being too gullible.
Instead, just let your friend know that it's always safe to talk to you and, in any event that they need a person to listen to them, that it's okay to call you.
Check on your friend when you have free time.
9. Let your friend know that you are concerned
Giving advice to a friend in a bad relationship will take time.
Don't just air your thoughts all at once because it may become too overwhelming.
Instead, let them know that you are concerned for them and that you want them to be better and that they deserve better. By doing this in a non-confrontational way, you will slowly make your friend see what you mean.
Remember not to be too invested that you'll start to overstep your boundaries.
10. Be honest with your friend
For you to help a friend in a toxic relationship, you need to be supportive yet honest.
Don't set false expectations for your friend in a bad relationship. Even if you see them getting hurt, it's better to tell the truth rather than feed your friend false hope.
The key here is how you will deliver the message so that your friend would start accepting reality and move on.
Related Reading: 

The Correlation Between Friendship and Relationship
Conclusion
No one wants to see their friend sad and hurt. We love them. That is why whenever we have a friend in a bad relationship, we become invested.
We want to rescue our friend, and we want them to see how much they are wasting their life away and that it's time to call it quits.
However, we also need to understand that it is not really our job to save them or even tell them to end their relationship.
We are here to listen, to offer support when asked, and to be that someone who will hug them when they feel alone in this world.
Let us focus on what we can do for our friend who's troubled, and that is to be there for them. To listen without judgment, to make them feel that they are worth loving and that they can start all over again.
Share this article on
Want to have a happier, healthier marriage?
If you feel disconnected or frustrated about the state of your marriage but want to avoid separation and/or divorce, the marriage.com course meant for married couples is an excellent resource to help you overcome the most challenging aspects of being married.
Learn More On This Topic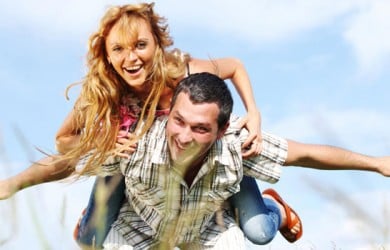 You May Also Like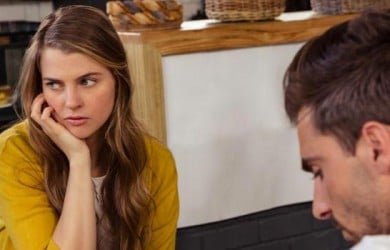 Popular Topics On Married Life