6 Rebound Relationship Stages to Be Aware of
Rebound relationships. We all know what these are. Perhaps we've been in one ourselves. A rebound relationship is a relationship we enter into shortly after leaving a very serious relationship.
Whether we ended the previous relationship, or we were the person who was left, there are definite rebound relationship stages that we would do well at examining.
So, what are the rebound relationship stages, and why should we pay attention to them?
Read on to know more about the same!
Related Reading: 

15 Signs of a Rebound Relationship
What is a rebound relationship?
When it comes to what is considered a rebound relationship, it is important to know that a rebound relationship is a relationship that happens very quickly after the breakup of a long-term, serious romantic relationship. The people most likely to have a rebound relationship are those that were dumped.
This is because the dumped partner is often stressed and feels awful, unwanted. Their self-esteem has been damaged. One coping mechanism is to enter into a rebound relationship.
There are definite rebound relationship stages. In the beginning, the person who has left the relationship seeks to continue all the feelings they had in that previous serious relationship.
What usually happens in a rebound relationship?
In a rebound relationship, there is usually a lack of resolution. This could also be one of the signs a rebound relationship is failing. The person jumps into the new relationship without processing their old feelings and the grief of break up.
They want to avoid the hurt and disappointment which makes them get into a new relationship without much thought. This actually leads to one person not being able to reflect on themselves which is necessary.
However, in many cases, forging new ties helps relieve anxiety and heal better.
Can rebound relationships be successful in the long run?
You quickly enter into a new relationship in order to feel these familiar feelings of being desired, sought after, maybe even loved. This feels good.
But because you are provoking these emotions artificially with a person you have no history with, the rebound relationship success rate is not high. A study shows that 90 percent of the rebound relationships fail within three months.
In a normal relationship timeline, it takes time to lay the groundwork for deep love to take root. Just as it takes time to grow love, it takes time to get over a former relationship. But there are those that rush through the phases of a rebound relationship at lightning speed, making their chances of building a successful, long-lasting relationship very low.
Related Reading: 

Signs That a Rebound Relationship Is Not Healthy but Highly Toxic
The rebound relationship psychology
Are you one of those people who always has to have a partner? Do you subscribe to the theory "the best way to get over someone you loved is to get under someone new?" If so, you may want to know a little more about rebound relationship psychology.
You may be

fearful of being alone

You are not over your ex

You may have a need to always have an admirer and a partner's attention

You feel incomplete without someone at your side

You may be jumping from relationship to relationship to show your ex that you can attract others

You have not developed your own sense of

self-love

and self-esteem and rely on a partner to make you feel worthy.
Rebound relationship psychology tells us that if you are not forthright with your new partner, you may do emotional damage to them. You harbor unresolved anger and resentment at your former partner, and this will come out in the rebound relationship.
You may not be "present" in the rebound relationship because your former partner is still in your mind. You have not gone through the proper stages of getting over someone and still have a deep attachment to them.
This puts the 'rebound partner' in an uncomfortable position if they are unaware of your psychological state.
Related Reading: 

What If Rebound Relationships Are the Real Deal

?
Learn about the science of rebound in the video below:
6 stages of a rebound relationship
A rebound relationship occurs before one is completely over one's ex. The rebound relationship serves to fill the emotional and physical void created by the breakup. It gives one a sense of stability as well as a distraction from the hurt of the breakup.
Sometimes the partners in the rebound relationship are not even aware, consciously, that the relationship is a rebound relationship. If you see yourself in any of the following rebound relationship stages, chances are you are in a rebound relationship.
Now let us look at the six rebound relationship stages.
Stage one: You feel cut off from reaching your partner emotionally
If you sense your partner is shut down emotionally, chances are they are rebounding from a former relationship. This is an ugly truth about rebound relationships- the rebounder will not allow themselves to open up to the new partner.
They know, consciously or subconsciously, that this relationship is not going to be a lasting one. Why open up emotionally when this is merely a rebound?
In rebound relationship stage one, the relationship is often very casual and is centered around sex . There is little interest in building something solid and enduring.
Stage two: They talk a lot about their ex
In this second of rebound stages, your partner seems to constantly bring up their ex.
They wonder aloud what the ex is doing, whom they might be seeing. Do they continue to interact with their ex on social media platforms?
It may be that they are rebounding with you and not over their former partner. Be wary if you are seeking a long-term relationship with this person, as rebound relationships success rates are not impressive.
Also Try: 

Is My Ex in a Rebound Relationship Quiz
Stage three: You are excited to be dating someone new
You are excited to be dating someone new. But you are getting a sense that this relationship is not moving forward. It appears a bit stagnant. Your new partner may cancel plans at the last minute and not even apologize.
They may seem less invested in taking this new relationship to the next phase. You are stuck on the relationship stages timeline in a holding pattern. You aren't hitting the normal relationship milestones, such as being introduced to their group of friends and their family, making plans for a vacation together, being open on social media about your new relationship status. These are signs that you may be in a rebound relationship.
Stage four: They get very upset when talking about their ex
In stage four of rebound relationship stages, you will notice that your new partner has strong emotions when the subject of their ex comes up.
They may show anger, resentment, and hurt. They may call their ex by derogatory names. It is clear that they have not worked through this past relationship.
They still have a lot of memories and feelings about the ex, which points to this current relationship being a rebound one.
Related Reading: 

How to Talk When You're Casual Dating
Stage five: There are no plans to integrate you into their life.
You haven't met their friends, their family, their work colleagues.
And there are no plans in place to introduce you to them. You and your new partner see each other in your own little bubble, just the two of you.
In a normal relationship timeline, there are certain points in the relationship where it becomes natural and evident that you should meet their friends and children (should they have children). This shows that they consider you an integral part of their life.
If your partner never brings up the subject of meeting their close friends or hems and haws when you broach the subject, you can assume that you are in a rebound relationship. Keeping you separate from the other parts of their life means this relationship is not going to go the distance.
Stage six: Emotions are one-directional
In a rebound relationship, there are few shared, common emotions. The person rebounding is, in essence, on a path to self-healing and using the relationship to put to rest the previous relationship.
If you get a sense that your feelings of like, love, attachment, and closeness are not being reciprocated, you are probably in a rebound relationship.
How long does the rebound relationship last?
Whether or not relationship rebounds will work out depends a lot on the rebounder. Considering they have just been out of the relationship, it could be difficult for them to put in that amount of time and effort into the relationship.
There's no rebound relationship timeline. However, an average rebound relationship is believed to last between one month to a year. It all depends on the chemistry, compatibility and willingness.
Wrapping up
As you move with dating on the rebound, do keep in mind that not all rebound relationships are bad relationships.
On the contrary, if you and your partner keep good communication at all points of the rebound relationship stages, a rebound relationship can do you a lot of good.
Like waving white sage around a home that needs spiritual cleansing, a rebound relationship can reset you and help you get over your former partner. Rebound relationships can be both a healing mechanism and a salve to the hurt you endured.
But it is important that you are upfront with your new partner about what your intentions are and what you are seeking in this new relationship. Anything else would be unfair to them.
Share this article on
Want to have a happier, healthier marriage?
If you feel disconnected or frustrated about the state of your marriage but want to avoid separation and/or divorce, the marriage.com course meant for married couples is an excellent resource to help you overcome the most challenging aspects of being married.
Learn More On This Topic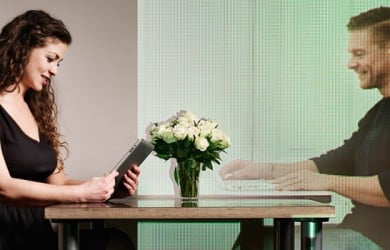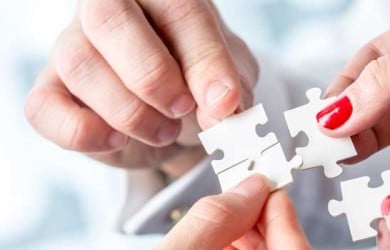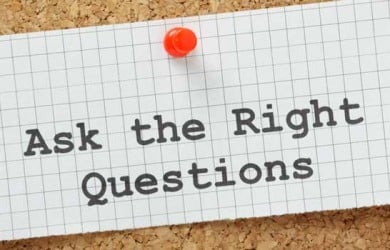 You May Also Like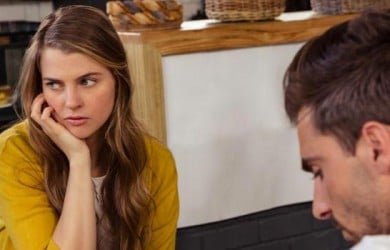 Popular Topics On Married Life