How to Be a Better Boyfriend: 25 Tips to Become the Best One
If you are reading this article and asking the question "how to be a better boyfriend," that is already a good sign that you are invested in being the best boyfriend you can be!
This bodes well for you and your girlfriend because it means you make her happiness a priority. But that is but one of the ways you can be a better boyfriend.
Interested in knowing more tips to be the best boyfriend you can be? Read on!
What is a good boyfriend?
A good boyfriend is someone with the ideal qualities of a partner. Such a partner knows how to treat his girlfriend and ensures he keeps the relationship smooth and the bond strong.
A good boyfriend treats his girlfriend right and defines the relationship just the way it should be without leaving any question marks or doubts hanging in the air. He knows how to stand by his girlfriend's side and never does anything that could make the partner doubt his integrity.
Related Reading: 

Qualities of a Good Husband

 
15 qualities of a good boyfriend
First, let's be clear: all relationships are different, and therefore there is no one single list to follow on how to be a better boyfriend:
How to improve as a boyfriend? There are certain aspects that women look for when deciding if you are an amazing boyfriend (or not!).
Below are perfect boyfriend qualities that you must know:
Caring

Empathetic

Amazing in bed

Protective

Funny

Generous

Selfless

Humble

Ambitious

Good listener

Expressive

Thoughtful
Related Reading: 

Is Your Boyfriend Perfect For You?
How to be a better boyfriend: 30 ways
There are certain things you can do to fall in the list of good boyfriends. Don't worry.
You don't need to jump off the roof to express your love. Simply follow the right approach on how to be a better boyfriend , and you are in for a healthy and happy relationship:
1. Be a great communicator
Women are verbal creatures. They love to talk. They love to listen. They love to fix their eyes on you when you are sharing your story.
To be a better boyfriend, educate yourself and practice good communication skills.
No one likes to talk with someone who is constantly checking his phone, or barely acknowledging what she is saying, or just waiting until she is finished so you can speak.
Communicating honestly and from the heart is an important tip for being a good boyfriend.
2. Love is a verb
Showing acts of love, rather than just saying I love you, is key to being the best boyfriend ever.
It's all too easy to send a text stating, "I love you." How about surprising her with a handwritten poem, a bouquet of fresh flowers, a surprise weekend trip to a place she's been dying to see?
3. Introduce her to your friends
Incorporating her into your life, which includes showing her off to your family or group of friends, is a lovely way for her to see that you are really into her and making an effort to be a good boyfriend.
It tells her you are proud to be her partner, and you want your friends to see why she is your number one.
4. Show her she is your priority
Women in less than perfect relationships will complain that their boyfriend doesn't text enough, or rarely returns their calls, or is frequently late to their dates. If you want to be a better boyfriend, show your girlfriend that she is a priority.
If you are really wondering about how to be a better boyfriend, don't wait for hours to respond to her text. If she leaves you a voicemail, get back to her. Show up on time for your dates, and text her if you are running late.
All of these things send the message that you care about her, making you the perfect boyfriend.
Related Reading:

 8 Ways to Infuse Romance & Show Love To Your Partner
5. Make her feel safe and honored
Bad boyfriends leave their girlfriends wondering where they are when they are not with them, wondering if they love her because their actions speak otherwise.
If you are wondering how you can be a better boyfriend, make your girlfriend feel safe in your love for her. Make her feel honored by telling her how special she is to you.
Never let her doubt where you are when you are not together; remain in touch. If you have to turn off your phone for certain reasons, let her know that you will be unavailable for the next couple of hours but will check in once you can.
Also watch: 3 ways to make girls feel comfortable
6. Uphold the definition of your relationship
How to be a better boyfriend? Have eyes for your girlfriend, and only for her, even when you are not together.
If you have verbalized to each other the importance of mutual fidelity, honor that.
This means that she is your BAE, your one and only, the sole person whom you kiss and make love to.
Do not cheat. Do not flirt with other women, even if your girlfriend is not around to see it.
7. Little things count
It's easy to buy a box of chocolates for your girlfriend. That's a present that would please anyone. But when you remember small things about your girlfriend, it shows her you are truly seeing her.
This makes you the best boyfriend ever. So stock her favorite hard-to-find tea so she can drink that when she comes to see you. Get tickets to the museum exhibit of a favorite painter she's talking about to you.
Surprise her with a rare edition of a book by her favorite author. All of these actions show her you are working hard to be a better man for your woman.
Related Reading: 

The Little Things That Make a Relationship Stronger
8. See your girlfriend as she is
It is human nature to refer back to your former girlfriend when entering into a new relationship with a new woman. "Oh, my ex used to do that, and I hated it!" is something your new girlfriend does not want to hear.
In his book When the Past Is Present: Healing the Emotional Wounds that Sabotage our Relationships, psychotherapist David Richo also talks about how all of us tend to transfer potent feelings, needs, expectations, and beliefs from childhood or from former relationships onto the people in our present relationships and even daily lives.
Here's a good piece of advice for boyfriends: You've got a fresh start with this woman, so put away all your old negative feelings about your previous partner and see your new partner for who she is.
You will be a better boyfriend for it because you will not waste time talking about a chapter in your life that is over and done with.
9. Learn to please her in bed
Women love orgasms just like men. So, know where her clitoris is. Know what exactly pleases her. Learn the game and ace it. You can try various romantic sex positions or try some steamy moves to surprise her.
10. Write love notes
You can choose to write love notes and leave them in the places where she can find them easily. It could be the fridge door, car, dressing mirror, wardrobe, etc. Alternatively, you can also be a better boyfriend to your girlfriend by sending love texts to your girlfriend.
These love notes and love texts can include things like:
Just so you know, you are the best thing that happened to me

I know things are tensed between us but know that I am grateful to share this life with you

You're on my mind a lot right now.

Know that I love you for every second of my life

Hey, beautiful. Have a great day.
Related Reading: 

200 Love Notes for Him and Her
11. Learn to cook
They say food is the way to the heart. Nothing connects people as food does. So, instead of taking her out for meals, surprise her by cooking her favorite cuisine.
It's okay if you don't know how to cook well. This is one of the ways to be a better boyfriend where your effort will matter more than the taste of the food or the end result.
12. Share the load
One of the ways of how to be a better boyfriend is to be mindful of when and how to assist your girlfriend in things she does. She must be too engrossed in taking care of everything. You can always lend a helping hand and take some load off her.
13. Give undivided attention
In general, people have a bad habit of being glued to their phones when someone in front of them is talking.
Are you one of those? Don't do that. One of the tips for boyfriends is that when she is around you, keep your phone aside and listen to her. Give her the attention she deserves. Also, avoid looking hither and thither, meaning when she is talking to you.
14. Compliment her
One of the cute ways of how to be a better boyfriend is to compliment her not just on special occasions but on usual days as well.
She is beautiful, and you know that. How about telling the same to her when she is cooking or busy preparing her presentation. It will surely delight her, no matter how stressed she is.
Related Reading: 

How to Compliment a Girl- 15+ Best Compliments for Girls
15. Know her love language
There are five love languages, and you need to dig deeper to understand your girlfriend's love language. Observe what makes her happy. Based on that, you will be able to decode her love language.
Once you know this, your relationship will become a lot simpler.
16. Practice mutual respect
A relationship is built on respect. It is one of the most important pillars of a happy and healthy relationship. You can do so by appreciating your differences and demonstrating trust in each other. Ensure that you both talk openly and honestly.
17. Surprise her
Relationships can become mundane after a while. So, it's nice to keep things adventurous and new. One of the things a good boyfriend does is surprise his girlfriend with small things like writing love letters, gifting her favorite book, etc.
Surprises are also a reminder that partners are not taking each other for granted.
Related Reading:

 10 Ways to Thrill and Surprise Your Special Someone
18. Avoid directing her
Don't direct her freedom. She is an independent woman and mature enough to make her decisions. So, don't make her decisions or give opinions unless asked for. This might upset her or make her feel her freedom is curbed.
Besides, this might also make her too dependent on you in the future.
19. Choose self-love
Unless you love yourself, you cannot expect others to love you. The best advice for a boyfriend is to practice self-love and self-care. Value yourself as much as you value your girlfriend.
20. Don't be jealous
Be the best boyfriend ever by avoiding being envious of your girlfriend, your girlfriend's success, your girlfriend's male friends. It is only natural to make certain comparisons in mind, but it is not right, and we need to consciously make efforts to avoid doing so as this will ensue jealousy.
21. Show consistency
Someone who is not serious in the relationship might show inconsistent behaviors like not picking calls, promising, and not meeting for the date. Their actions and words will never match.
The perfect boyfriend qualities include being the man of your words. Do as you say. Keep the promises. Don't keep things confusing. Be clear about your feelings and expectations.
Related Reading: 

8 Clear Signs He is Really Serious about You
22. Never allow anyone to badmouth her
One of the traits of a good boyfriend is that he doesn't allow anyone to speak ill of her. People have different opinions, and it could be possible that they might not be too fond of a particular person.
Things a good boyfriend should do is not let anyone's opinion shadow his feelings for his girlfriend, and at the same time, no one has the courage to badmouth her in front of her boyfriend.
23. Remember you both are a team
There could be fights in the relationship, and it is only natural. In fact, healthy arguments and disagreements are a sign that the relationship is headed in the right direction.
Be a better bf by remembering that it's not you against her. It's the both of you against the problem. Don't fight with each other but fight as a team.
24. Be encouraging
If your girlfriend has any particular interest, encourage her rather than being critical. Sometimes, a word of faith goes a long way in helping someone achieve their goals. So, one of the ways of how to be a better boyfriend is to always push her towards doing the right thing.
Related Reading: 

6 Easy Steps to Inspire Your Spouse to Change for Better
25. Be dependable
Can your girlfriend count on you? Make sure you are someone she can depend on or think of when she needs help. In a relationship, you both should be each other's emergency call, the first person to think of when either of you needs the other.
Being dependable means, you both have faith in each other for the simplest of things like paying bills, talking in the hour of distress.
Takeaway
Even though there are many other things that you must look out for to become the best boyfriend ever, the essence of it all is to know your partner and what she wants in a romantic relationship.
The traits mentioned above on how to be a better boyfriend would surely help your partner see how much you love and cherish her.
Share this article on
Want to have a happier, healthier marriage?
If you feel disconnected or frustrated about the state of your marriage but want to avoid separation and/or divorce, the marriage.com course meant for married couples is an excellent resource to help you overcome the most challenging aspects of being married.
Learn More On This Topic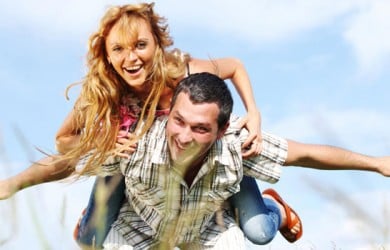 You May Also Like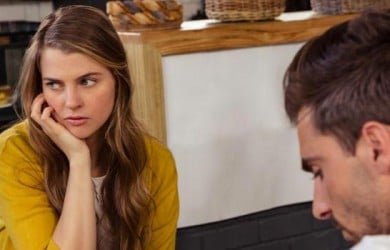 Popular Topics On Married Life