200 Ways to Say "I Love You"
How to say I love you? How to express love? How to say I love you without saying I love you?
These questions must have crossed your mind time and again. Love is indeed a baffling feeling, and there is no pre-defined way of announcing your love. There are several beautiful, funny, romantic, and inspiring ways to express your love.
Love is not only communicated through words but actions too. Win your partner's heart through acts of kindness and show her how you are truly madly and deeply in love with her.
If you are looking for ways to express love in words without mincing them, this resource consisting of 200 unique ways of saying I love you is perfect for you.
200 Ways to Say "I Love You"
Let's dive into the ocean of love and discover the best ways to express your love in a meaningful and inspiring manner.
Romantic Ways to Say "I Love You"
There are different ways to say I love you, but romantic ways indeed stand out. They will not only touch your partner's heart but also earn you a special permanent place there. Discover these romantic ways to find words to describe how much you love someone.
I love you to the moon and back again

You complete me

I can't believe you're mine

I'm yours

I am here for you…always

You are a beautiful person inside and out

I'm the luckiest person in the world

We are meant to be

You are the best thing that has ever happened to me

We fit together like puzzle pieces

If I were spelling out my favorite thing in the world, it'd be spelled 'Y-O-U'.

My heart only beats for you, my Love.

I don't even want to think about what life would be like without you.

Every day, I look at you and feel love and inspiration.

I'd do anything to make you smile

I can't believe how perfectly we were made for each other.

Sometimes I can't stop looking at you… you look too damn good.

You are my soulmate

Everything you do in my life adds to my happiness, subtracts from my sadness, and multiplies my joy!

I like the way you make me feel, even when you are not around
Related Reading: 

Romantic Love Messages for Your Partner
Funny Ways to Say "I Love You"
Women are instantly attracted to men who can make them laugh and keep them in a joyful mood. What's a better way to express your love to your special one than funny ways to say I love you? Try one of these ways to make her all smiles.
What did the volcano say to the mountain? I lava you!

You are the crayons to my coloring book

You're that nothing when people ask me what I am thinking about.

I'm crazy for you, or maybe just crazy!

Love is being silly together

We go together like biscuits and gravy

You are my favorite distraction

Let's grow old and wrinkly together

Even during a zombie apocalypse, I would still chew you.

You are just like bacon; you make everything better!

You are the crayons to my coloring book.

I've fallen for you…and I can't get up.

If I wrote the book of love, you would be my dedication.

When I look at you, I feel a warmth in my heart. At least I think it's warmth; I did have a burrito for lunch.

I plan on bugging you for a long, long time

I'd like you to guest star on my Love Boat.

Let's get it on! No, really, stop laughing, let's get it on!

I just wanna be your teddy bear. Well, not a soft, squishy teddy bear, but more of a rock-hard, six-pack teddy bear.

You've stolen a pizza, my heart

Life would be boring without you
Related Reading

: 

Best Love Memes for Her
Cute Ways to Say "I Love You"
Wondering what are the ways to say I love you in long-distance? These cute ways to say I love you are perfect for brightening your partner's day and brewing a sweet relationship. Check these out and find the one that fits your need.
"Every morning, I wish I could just go back to sleep, holding you forever. I love you, dear."

"People asked me why I was smiling so much today? Then I realized I was thinking about you."

"24 hours seem less when I am with you; indeed, there is never enough time when I am with you."

"You are the cutest, kindest, and the most adorable person I have ever met. I love you."

"Thanks for never letting go of me, even during the darkest of times. I don't know what I would do without you."

"You look like an angel straight from heaven; I am so lucky to have you in my life. I love you."

"Ever since I met you, my life was no less than any fairy tale. You are my beauty who turned this beast into a prince. I love you so much."

"For once in my life, I don't have to try to be happy. When I'm with you, it just happens."

"No matter where I went, I always knew my way back to you. You are my compass star."- Diana Peterfreund

"I knew the second I met that there was something about you I needed. It turns out it wasn't something about you at all. It was just you." – Beautiful Disaster by Jamie McGuire

"I don't care how hard being together is, nothing is worse than being apart." – Starcrossed by Josephine Angelini

"Can't wait to get home, sweep you off your feet, and cuddle with you all day long. Love you and miss you."

"I wish I could turn back the clock; I would find you sooner and love you longer."

"I'd rather spend one moment holding you than a lifetime knowing I never could."

"Ever since I met you, nobody else is worth thinking about."

"I want everyone to meet you. You are my favorite person of all time." – Elenor and Park by Rainbow Rowell

"I want to be the reason behind your smile because surely you are the reason behind mine."

"I never loved you any more than I do right this second. And I'll never love you any less than I do right this second." – Beautiful Creatures by Kami Garcia, Margaret Stohl

"I love you the way a drowning man loves air. And it would destroy me to have you just a little" – The Crown of Embers by Rae Carson

"If my love were an ocean, there would be no more land. If my love were a desert, you would see only sand. If my love could grow wings, I'd be soaring in flight." – Thirteen Reasons by Jay Asher
Related Reading: 

Cute Things to Say to Your Girlfriend
Creative Ways to Say "I Love You"
Give your love more than a thought. In fact, express it in the most creative and out-of-the-box fashion. Creative ways to say I love You will make your partner feel special and out of the world.
Leave hide-and-seek love letters.

Say it in a steamy way by writing "I love you" on the bathroom mirror after it becomes fogged up.

Write a magical message of love on the ceiling using glow in the dark stars.

Say it with a Kiss.

Cover their door with paper hearts or send them a box full of them.

Use sidewalk chalk to leave a message for your love outside the front door.

Make a small chalkboard with the words "I love you because…" written across the top.

A message in a bottle.

Write a love note on a roll of toilet paper.

Consider making a public proclamation of your love on a social network.

Unleash your inner DJ.

Valentine's fortune cookies.

Create a crossword or word search puzzle featuring things important to your relationship.

Post an online love letter or write out a list of the things you appreciate about him or her.

Create a "52 Things I Love About You" booklet.

Say it in different languages.

Say "I love you" by fixing your sweetheart a cup of coffee—and writing "I love you" on the coffee itself.

Woo her with a karaoke version of a classic love song.

Place a love note or a small gift, sealed in a plastic bag, inside an open box of your partner's favorite cereal.

Spell out 'I Love You' with Rose Petals.
Related Reading: 

Best Hot Romantic Text Messages for Her
Other Ways to Say "I Love You"
Apart from words, the other ways to say I Love You include small and thoughtful actions. You don't have to go out of your way or out of your budget to display your love. You can easily show it in small acts of love and affection.
Put together a "Book of Love" about your relationship

Express your love with Bacon hearts.

You make my heart warm and happy.

You make my heart skip a bit.

You rock my world.

You're the light of my life.

You're the peanut butter to my jelly.

As long as I have you in my life, I'll be okay.

You are the only one on my mind.

I will support you through the good times and the bad.

I love you more than any word can say.

I'm out of breath for you.

You are the person I want to spend my life with.

I'm lost without you.

You make everything feel possible.

You are the object of my affection.

You are incredible.

I've got a crush on you.

You mean so much to me.

I will always be here for you.

I am drawn to you.

I am head over heels in love with you.

I live for our love.

I want a lifetime with you.

I am enamored with you.

You are my treasure.

You are priceless.

My love is unconditional.

My heart calls out for you.

I need you by my side.
Related Reading: 

Hot Romantic Text Messages for Her
Ways To Say 'I Love You' in Other Languages
Love is prevalent in all cultures and is an emotion that goes beyond all barriers. Express your love in all possible languages and set your love free. These ways to say I love you in other languages are perfect for confessing your feelings.
Spanish: te amo, te quiero

Arabic: ahabak

Russian: ya lyublyu tebya

Japanese: watashi wa, anata o aishiteimasu

German: ich liebe dich

French: je t'aime

Italian: ti amo

Romanian: te iubesc

Chichewa: Ndimakukonda Ndimakukondani

Dutch: ik hou van je

Hungarian: Szeretlek

Greek: Se agapó

Swedish: jag älskar dig

Danish: Jeg elsker dig

Finnish: Rakastan sinua!

Polish: Kocham cię!

Bengali: Āmi tōmāẏa bhālōbāsi

Punjabi: maiṁ tuhānū pi'āra karadā hāṁ

Ilokano: Ayayatenka, (ay-aya-ten kaw)

Czech: Miluji tě
Related Reading: 

Love Paragraphs for Her to Cherish
How to Say "I Love You" Without Saying a Thing
I Love You- These words mean nothing if you don't follow them up with appropriate actions. Your partner should feel the love through your daily schedule. Your feelings become evident to her if you make extraordinary changes for her. You make sufficient time to listen to her, do things for her and show interest in her.
Add value to your words and Implement them through acts of service, body language, and more.
Related Reading: 170+ Sweet Love Letters to Her From the Heart
Ways to Say "I Love You" Using Acts of Service
An Act of Service can go a long way in laying a strong foundation of love and respect. Achieve a special place in her heart and secure your love through these thoughtful ways to say 'I Love You' using Acts of Service.
Leave them a sticky note on the bathroom mirror saying "I love you"

Compliment a project they've recently finished

Send them a letter in the mail telling them you appreciate them

Share something nice they did on Facebook or Instagram

Give them a phone call just to say how much you love them

Pay a bill before your spouse gets to it.

Make their favorite treat

Pack their lunch for the day.

Make their cup of coffee in the morning.

Help them with a project they're working on… could be household or work.

Help with yard work or one of 'his' chores.

Iron their favorite work clothes, so it's done and ready when they go to wear them.

Match their socks.

Ask, "what can I do to make your day better today?"

Complete an errand that they hate.

Ask, "what can I help you with?

Buy their toiletries when they're getting low without them having to ask.

Organize their drawers.

Get their car detailed.

Ask if they want a snack or drink while you're up.
Related Reading: 

Sexy Texts for Her to Drive Her Wild
Ways to Say "I Love You" Using Body Language
Your body communicates more than you are aware of. One can easily judge someone's inclination through their body language.Now show your partner your immense interest in them through your body language.
Mirror your crush's actions to express your love interest in them.

Eyes speak volumes. Maintain eye contact with them.

Laugh at their jokes and make them notice your attraction towards them.

Show proximity. Inch closer to them while seated.

Make an effort to touch them. Brush up against their hair or touch their arm while talking.

Display protective gestures for them.

Let them know you crave for their attention.

Roll a shoulder.

Tilt your head towards your partner.

Smile to warm their heart.

Related Reading: 

Sexy Texts for Him to Drive Him Wild
Ways to Say "I Love You" Using Gifts
Everyone loves gifts, but more than that, we appreciate the thought and effort behind those gifts. Stand out and make your lover feel truly special by incorporating one of these ways to say I love You using gifts.
Go a whole week without saying anything negative or critical—and pay compliments at every opportunity.

Put a bag in the trunk with a white tablecloth, fancy candlesticks, candles, and matches. The next time you go into a fast-food restaurant together, transform your table into a classy, romantic setting!

Do something to improve your appearance. It doesn't have to be drastic: Use a tooth whitener, work off a few extra pounds, or take a little more care with your hair or makeup.

Ask for a coin to toss in a fountain. Then say, "Actually, never mind, my wish already came true—I have you!"

That thing you've nagged her about forever? Give up and let it go.

Send him a sexy text in the middle of the day.

Make her an old-fashioned mixtape. OK, not a tape, but a mix-CD or a playlist.

Treat yourself to lingerie or pajamas that make you feel pretty. He'll probably like it, too.

If she has her own place but stays over sometimes, clear out a dresser drawer for her to use. Stock it with a few essentials, such as toiletries, a makeup item she uses regularly, or extra socks and underwear in her size.

Buy him that video game/power tool/whatever that he was talking about the other week. Wrap it up with a bow!

Make him laugh: Learn some jokes and tell them to him. Corny is good!

Get him tickets to a concert or event he'll really enjoy.

Offer to bring him a cup of coffee or a beer.

Tuck a package of her favorite candy into her purse. Tape a note to it that says you love her.

Impromptu foot rub! Ahhh.

Kiss her hand.

Break up the usual weekday routine with a breakfast or lunch date.

Talk about her right in front of her: Tell other people why she's so amazing.

Take a bubble bath with candles everywhere and ask him to scrub your back.

Around Valentine's Day, buy a whole bunch of flowers. Give them to her at random times throughout the year.
Related Reading: 

Long-Distance Relationship Gifts Ideas
Ways to Say "I Love You" Using Quality Time
Spend quality time with your partner and build a lifetime of memories.
The most precious gift you can give your partner is your time. Make every moment a qualitative one with these beautiful ways to say I Love You.
Go for a long walk

Share your goals and desires with them

Try a new restaurant or bar

Take an art or dancing class together

Go to a workout class they love

Travel together

Join a hobby class together

Ask her out for a movie

Take her for a long drive

Plan an impromptu date night

Go shopping

Run errands together.

Talk about your feelings.

Spend the night in and cuddle.

Cook together and have a cozy night.

Make a podcast playlist for them and dance together.

Have breakfast in bed together.

Schedule a spa and pamper yourselves.

Have an in-house candlelight dinner.

Play couple games together.
Related Reading: 

Love Quotes for Her From the Heart
What do you love about your partner?
These ways to say I love you are a great place to start your barrage of love but don't be afraid to put your love into your own words.
Before pondering over the best ways to express love, take some time to think about why you love your partner and meditate on all of the positive qualities that drive you towards them.
Thinking about the things you love about your spouse will deepen your love for them and make it easier to come up with ways to tell them you're crazy about them.
There is nothing that warms your heart faster than hearing your spouse utter strong words for love into your ear (or to your cell phone).
Whether you're texting your partner, writing them a love letter, or greeting them with affection when they walk through the front door, these 200 ways to say I love you are sure to make them feel all warm and fuzzy.
Conclusion
Anyone can say I love you, but a true lover will go beyond his capacity to realize the love. While there are several ways to say I love You, the best way to express your love is the one that you truly connect with and feel right.
Remember to keep it real and authentic, and don't forget to add your personal touch to it. We are sure your partner will be thrilled to see you make use of fun and creative ways to say I love you.
Share this article on
Want to have a happier, healthier marriage?
If you feel disconnected or frustrated about the state of your marriage but want to avoid separation and/or divorce, the marriage.com course meant for married couples is an excellent resource to help you overcome the most challenging aspects of being married.
More On This Topic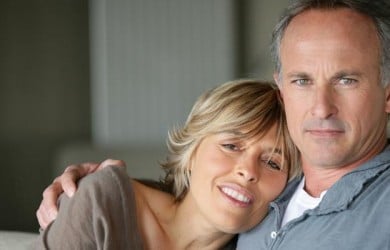 You May Also Like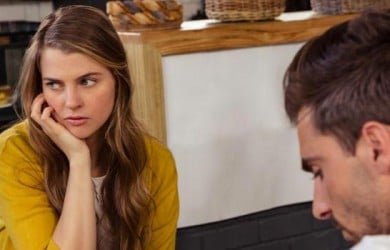 Popular Topics On Married Life