How to Be Independent While Married
What comes in your mind when you hear these questions – how important is independence in a marriage? how to be independent in a relationship? or how to be an independent woman in a relationship? and how to remain independent in a relationship?
Is being independent while married just a pipe dream or is it actually possible to learn how to keep your independence in marriage.
Being independent while married
The state of being Independent can be explained as the ability to be free from outside control. It is a state where you feel liberated and can explore your individuality.
When this concept is applied to a marriage or relationship what we observe is that being independent while married or being independent in a relationship is attaining the ability to not depend upon your partner for livelihood and subsistence.
Independence in marriage is not just about maintaining your distance from your spouse, but about using that distance to strengthen your relationship.
An independent wife is motivated not only to seek happiness for herself but also for her spouse. They thrive on the fact that they are not a burden on their spouse and make their interests, hobbies, and financial freedom a priority
Although people see marriage as a concept where a person loses their individuality and becomes dependent on their spouse. But the truth is that you are only dependent on others around you when you do not trust yourself to make your own life decision.
So for a marriage to thrive, it is necessary that you and your partner take steps to remain independent in a relationship and in the process learn from each other.
Here are some tips to be more independent in a relationship and to carve out independent time without distancing yourself from your spouse:
Alone time
We can all benefit from time alone, once in a while. Time alone can be therapeutic, restful, and a great way to keep up with your interests and hobbies.
When you spend some alone time you also get the opportunity to reflect on your thoughts and feelings and reconnect with yourself.
Time alone can also make time with your spouse even more meaningful to you both. Finding ways to create time for yourself, however, can be a challenge. So you would need to be more stringent on how you spend your time.
Set a routine, you must not ignore the other essential things in life to create more alone time. Start by taking 30 minutes out of a day just for yourself and gradually add more time if you need to.
Meditate
Studies show that copious health benefits can come from regular meditation. Meditation is known to calm your mind and body, improve mood, and boost self-esteem levels.
Meditation can be a great example of an activity you do, exclusively for yourself, that doesn't require money or leaving your home.
Taking the time to meditate, even just for 15 minutes daily can be a great escape from your responsibilities and a healthy break from constant interaction with your partner.
Take a drive
Research indicates that many individuals report enjoying their daily commute to work because of the time alone in their cars, as well as the opportunity to listen to the radio.
If you are craving time alone, adding a few extra minutes and taking the scenic route home from work can be a great way to carve out some independent time.
An extended drive can be a peaceful way to check-in with yourself without taking too much distance from your partner on a regular basis.
Plan ahead
Planning ahead and being organized about your self-care responsibilities can benefit your health and create regular independent time.
For instance, exercising either directly before or after work can mean your exercise routine is attached to your workday.
Having a routine that doesn't break up your day can mean you consistently squeeze in alone time without compromising time with your spouse.
When you procrastinate on daily responsibilities, you may find yourself having to take time away from your spouse to get them done in a way that is more noticeable than if it's simply part of your daily routine.
Manage your finances
One of the most important tips to maintain independence in a marriage is to gain financial independence. Gaining a sense of your finances not only helps you lead a financially secure life but also serves as a great example for your kids.
Whether you stay at home or have a job you need to start budgeting your money and put some of it aside just for yourself.
Here is how to keep your independence in marriage by attaining financial freedom:
1. Have a separate account – There is no harm in keeping a discreet account which your spouse does not know about. This helps you be prepared for any unforeseen circumstances.
2. Keep track of your spendings – When it comes to tracking your finances, the first step would be to put a budget in place and find out what were the most unnecessary spendings.
Be meticulous and do not ignore any purchase. This would also help you avoid common money mistakes.
3. Invest your money – Investing might seem like a huge risk but with good research and qualified help you can make good investments. Start as early as possible the longer you wait for the more difficult it gets to let go fo the fear.
Seek help from a financial advisor who can help you gauge the risk vs rewards. Also, educate yourself about new investment possibilities.
4. Be part of the family financial decisions – Even if you are not the breadwinner of your family you still need to be aware of how much money is coming in and where is it being spent.
Help your spouse to openly talk about the family's financial situation and start setting reasonable financial goals.
Being independent while married means being who you are and not the version of your that your spouse wants. Love your partner's individuality for what they are and not in spite of it.
Preserving your individuality gives a sense of strength and longevity to your relationship.
Share this article on
Want to have a happier, healthier marriage?
If you feel disconnected or frustrated about the state of your marriage but want to avoid separation and/or divorce, the marriage.com course meant for married couples is an excellent resource to help you overcome the most challenging aspects of being married.
Learn More On This Topic
You May Also Like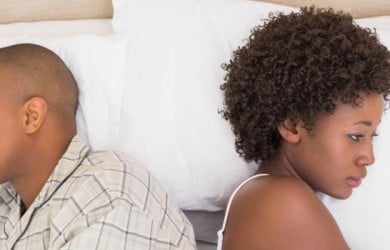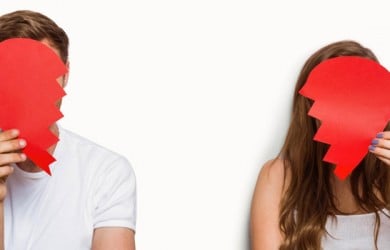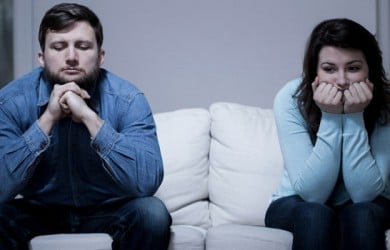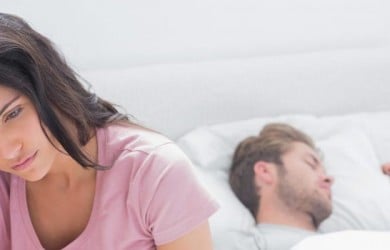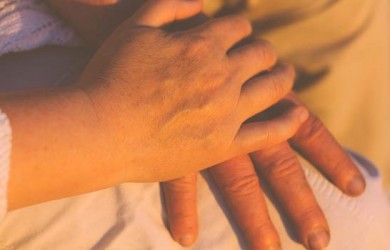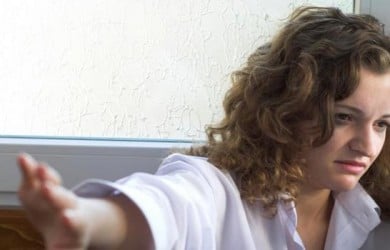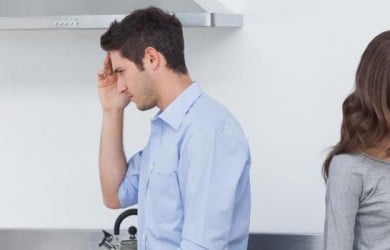 Popular Topics On Marriage Help