How to Compliment a Girl- 15+ Best Compliments for Girls
During the lockdown, I came across several tweets from guys asking for the best ways to compliment a girl. The growing awareness of feminism has made guys conscious of complimenting a girl in a way that is not offensive.
Though every human loves to get compliments, every person desires a different kind of praise. Some people love to know how pretty they look, while others would like a compliment on how well they are doing in life.
Besides personal factors, the response to praise depends on multiple factors, such as relationship status, location, culture, and demographics, etc.
Given these challenges, how to compliment a girl in a way she likes it?
To answer this common query, I have made a general guideline for complimenting a girl correctly. It will highlight the significance of compliments, ways to compliment, and common considerations.
So without further ado, let's get started!
Why should you compliment a girl well?
While others are finding ways to compliment a girl, some guys do not bother to think before they compliment. The selection of a compliment can make or break your reputation in front of a girl.
Therefore, before talking about how to compliment a girl, it is first important to know the reason behind complimenting well.
Some reasons for giving well-thought-out compliments include the following:
1. To grab an opportunity of knowing her
When you compliment a girl, you open a new window of knowing her.
For instance, while talking to a girl about her work life, you can compliment her hard work.
When you listen to a girl attentively, you can figure out creative ways to compliment her. A single compliment can make her feel encouraged.
Hence, if you are interested in becoming friends with a girl, give her thoughtful compliments that praise her qualities instead of the general, vague compliments about superficial things.
Well-thought-out compliments will tell her that you are taking an interest in her life, that you appreciate her, and will endear you to her.
2. To show her you are thoughtful
Never make the mistake of directly approaching a girl to show your interest. There is a huge list of guys hitting on the girl you like.
If you opt for the same approach, expect rejection. However, you can make use of good compliments for women to show your interest in an endearing way.
So, how to compliment a girl through text? And, what to compliment a girl on?
For instance, giving regular compliments on social media will make her know about your thoughtfulness. Do not only compliment her beauty only.
Give compliments on her achievements as well. Moreover, do not be patronizing; give genuine compliments.
3. To show her your interest in her as a person
Most of the girls get physical compliments, which is the reason why they refrain from talking to strangers. So, how to compliment a girl without being creepy?
Rather than telling her how hot she looks, compliment her on other things. In this way, you can stand out from other guys.
Besides this, the girl will get to know about your interest in her personality and not just her body. Some cultures treat girls as sex objects.
Giving nice and decent non-physical compliments is an ideal way to stop this inhuman practice and show the girl that you are a woke person.
4. To build team spirit
If you are working in a team, compliments can work as a morale booster. Compliment the girls and the guys in your team on the work they do well.
It will develop mutual understanding and strengthen the relationship as a team.
So, how to compliment a girl in order to build team spirit?
For instance, you can compliment her work, achievements, routine, etc.
Also Watch:

Thoughts behind a great compliment
Have you ever got a great compliment?
One good compliment can flush away the entire stress. Thus, a compliment is an ideal way to make others happy.
If you want to do the same, you need to reshape your thoughts in the below-mentioned ways:
1. You do not lose anything by giving compliments to others
Some people never consider giving compliments because they feel it will reduce their respect or status. It is essential to understand that you won't lose anything by complimenting others.
If you compliment others on their beauty or success, it does not take away from your own beauty or success.
Recognizing others does not take away from you; instead, it endears you to others.
2. Reassurance is nice
Everyone needs reassurance from time to time. The girl in your class might be skeptical about her new bag or her new haircut.
Similarly, she might be confused about her presentation at the end of the day. Your compliment can make her feel happy.
Besides this, you should think about spreading positivity and happiness with your compliments.
3. You can make a new friend
I have seen several examples where a single compliment has led to a lasting friendship. This thing even worked in my case when I went for a short business trip.
I was living alone and feeling bored. Just to initiate a friendship, I started complimenting others decently. This tactic has given me some great loyal friends.
4. You can gain a lot of knowledge
Undoubtedly, when you compliment others, you gain knowledge in return. For instance, by complimenting her shoes, you can learn about some good shoe brands.
So, always keep in mind that you will receive ample information by complimenting others.
Now, you must have understood the importance and thoughts behind compliments. Let me continue the article by sharing a few things specifically related to compliments to give a girl.
Related Reading: 

How to Compliment a Guy- Tips & Examples
Things to remember when complimenting a girl
Before talking about how to compliment a girl, here are a couple of things that you should remember before praising a girl.
You must have some connection with the girl. She might be your friend/wife/colleague/neighbor etc. Don't compliment a stranger inappropriately.

There should not be a huge age difference. It may seem downright creepy if a 70 years old man compliments a 17 years old girl.

You should compliment at the right time. For instance, she is discussing the minutes of the meeting with you, and you start telling how pretty she is looking – a big no.

Never use compliments as an opening line. Like if you will directly say "Gorgeous" to a girl, you look weird. Always initiate with some greetings before you compliment. Like "Hi Ana"

Never give conditional compliments. Like you can say, "Hi, Ana. You are looking pretty today," but do not say, "You are looking gorgeous, but if…" You should use the right words to compliment a girl on her looks.

You should always avoid giving compliments in numbers. Like 10/10 beauty. This gives a flirty and cheap impression. You can instead prefer

metaphorical compliments

.

Never overdo by giving the same compliment repeatedly. You may make the other person uncomfortable.

Avoid expecting anything in return. For instance, some people expect a compliment back. It is not always guaranteed. Like if you say, "wow, your hairstyle is awesome," the other person will not always say the same.

Never compliment in a way that insults others. Like saying, "you are charming, unlike other girls who look ugly in the class."

Always be genuine. Never give superficial compliments just to initiate friendship.
3 ways to compliment her tastefully
You must be wondering where to look while complimenting a girl? Besides this, questions like body language, time, and subject may arise in your mind.
Do not worry. Here are three best ways to tastefully compliment a girl:
1. Be sensitive of the location
Whenever you decide to compliment a girl, keep the location in mind. For instance, praising a woman's technical skills at a wedding ceremony seems inappropriate. She might be accepting a compliment on her dress, looks, heels, hairdo, etc.
Similarly, your comment on a women's arm will sound odd at a café. However, if she is your gym class partner, giving this compliment will not look odd.
When it comes to her appearance, always ensure that the location is informal. However, considering the right time is also essential. For instance, if you compliment her appearance in the middle of lunch, she will know you are not saying it by heart.
2. Use short and meaningful compliments
If you make your compliments long, the other person will consider you like a TV actor. For instance, "I like your red dress. It looks amazing on you. When I buy a house, I will paint it red"
This sounds like reading lines from your favorite movie. If you want the girl to remember your compliment, stay specific.
Besides this, try to keep it short and focus on one point at a time. The girl will consider you insincere with these long and boring lines.
3. Show decency
Try to read a girl's mind if you can. Some girls hate it if you compliment them and show your shocking reaction to it.
For instance, a girl is beautiful, and she gives a smart answer. You should never compliment her like I never knew you are intelligent too. This sounds cheap and flirty.
Instead, use decent words like "I like the way you tackled the situation." You need to use the right words to compliment a girl's beauty and her intelligence.
Related Reading: 

Compliments for Men That They Love to Hear More Often
15 best compliments for a girl
If you like someone, here are some of the best compliments for her. These compliments are decent and she is bound to get impressed if you appreciate her genuinely.
You look stunning in this red outfit.

You have an amazing vocabulary.

I liked the way you solved the matter.

You are an excellent writer.

Lovely shoes. From where did you buy them?

You have the most beautiful smile.

You are such a natural beauty.

You are the sweetest.

Could you be any cuter?

I love that I can just be myself when I am with you.

I love how confident you are.

I am so happy that our paths crossed.

Your laugh is infectious..

You are such a good problem solver.

You are such a creative thinker.
Wrapping it up
In short, you can compliment a girl by keeping the above-mentioned points in mind. We all know that compliments are important as it makes others happy.
Besides this, when complimenting girls, one should avoid compliments related to her body, unless you are in a relationship with her.
Apart from it, relationship, selection of words, location, and time play a key role in compliments. Always give realistic compliments, be specific, never humiliate others, and always show respect. By keeping all these tips in mind, you can easily impress a girl with your compliments.
Share this article on
Want to have a happier, healthier marriage?
If you feel disconnected or frustrated about the state of your marriage but want to avoid separation and/or divorce, the marriage.com course meant for married couples is an excellent resource to help you overcome the most challenging aspects of being married.
Learn More On This Topic
You May Also Like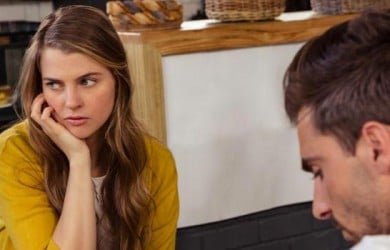 Popular Topics On Married Life