How to Make Your Relationship More Romantic
For a relationship to last a long-term, you do need to work on it.
According to many couples, relationships usually lack fulfillment after a certain period. Every relationship experiences ups and downs, however, the long-term feeling of neglect and a lack of desire aren't part of the course. To keep your love alive, you need to put forth the efforts that you did when your relationship was new. Many times people wonder why their relationship fell apart, why did it lose that spark, and why don't their partners appreciate them anymore.
Most relationships tend to lose spark after a certain period; however, that's not the case for every relationship. Some couples show their love for one another even after decades of marriage; this is because they understand the importance of romantic relationships. If they can preserve their love after such a long time then why can't you? Consider all the efforts you made for your partner and your relation when you were dating before things got serious now consider the past and the present and make some changes.
Is romance necessary for a relationship?
What is the importance of romantic relationships? Well, romance is one of the most crucial aspects to having a happy relationship. To rekindle your love for one another, it is essential that couples understand the need for romance in a relationship in the first place. All the things you did to gain your partner's attention, to keep them interested and to win them over, are you still doing them? Probably not. People usually don't realize how much effort they're putting in, at the beginning of the relationship, nor do they notice their decreased efforts. These decreased efforts usually lead to emotional breakdowns and stagnancy.
What does romance entail?
For any relationship to flourish it is important that you know what romance is in the first place, and about the importance of romantic relationships. Here are some of the things that romance includes,
Simple, small actions of affection, adoration, and love

Activities that enhance the feeling of love, joy, and thoughtfulness

Any gesture that brings you closer to your significant other, and shows your love and adoration for them
For any healthy relationship, it is essential that you include romance in your daily life. Besides that there are no rules when it comes to romance, do whatever you think your partner would like and appreciate and what makes you happy. To have a happy relationship you need to work on it, cooperate with each other and stay committed to one another. Simply love and cherish your partner, remember such simple gestures will help in making your relationship grow stronger and will last longer.
How to rekindle the romance in any relationship?
After years of being in a relationship, the spark that was once there usually dies out, so how can one rekindle that spark once again? Improving your love life is easy especially if you're aware of the importance of romantic relationships. You can rekindle your love for one another as long as you're mindful of certain things such as:
1. Bonding time
Experiencing things and situations with your partner will bring the two of you closer. Have meaningful conversations, intimacy, laughter, reminiscing all these things will help create a stronger bond between you two.
2. Having fun
Having a joyous time with one another is what every relationship needs. Go to the movies, go for a walk, attend carnivals, go to parties together, play games with each other, these simple yet fun things are what will bring you two closer.
3. A good sense of humor
Humor is what your relationship needs; couples with a good sense of humor are able to enjoy each other's company. You're able to enjoy comics, cheesy rom coms; you're able to laugh at absurd things with each other.
4. Revisit the past
Couples who've been together for a long period of time are able to share memories with each other. Going through old photographs and revisit old hangout places can help in bringing back old feelings, allowing you to enhance your bond with one another.
5. Intimacy is important
Intimacy is an important part of any relationship; the more intimate you and your partner are the healthier your relationship will be. Intimacy and romance go hand in hand, and fuel one another making the relationship stronger than ever.
6. Spontaneous adventures
Having spontaneous adventures with one another is a great way of creating romance in your relationship.
Understand the importance of romantic relationships
Your relationship isn't going to last term if you don't put any effort in it. You need to understand the importance of romantic relationships if you want a healthy relationship. Connecting with your other half, enjoying your time with them, letting them know how much you love and appreciate them are all important aspects if keeping a relationship healthy. Understand that the more romance you're going to practice in your relationship the happier will you, and your partner be.
Share this article on
Want to have a happier, healthier marriage?
If you feel disconnected or frustrated about the state of your marriage but want to avoid separation and/or divorce, the marriage.com course meant for married couples is an excellent resource to help you overcome the most challenging aspects of being married.
Learn More On This Topic
You May Also Like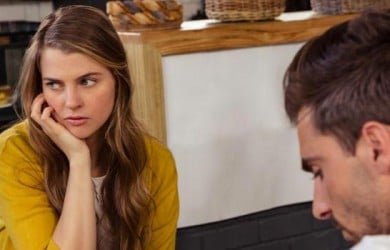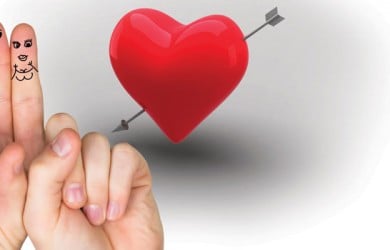 Popular Topics On Married Life