20 Do's and Don'ts of Pausing Your Relationship
Pausing a relationship isn't exactly easy, especially if it is a relationship you have invested so much of your time and resources into.
Considering the stress associated with putting a relationship on pause, many people tend to continue with relationships even when they know that their best option is going on a break in a relationship or completely calling things quits.
"Is a relationship break healthy?" This is one of the major questions many people ask themselves and other professionals as they try to decide the best course of action to take. Are breaks in a relationship good or bad? Are they even necessary?
In this article, we will go over these pertinent questions and equip you with all the information you need to make the best decision for your relationship, safety, and mental health. So, you are about to discover if taking time off in a relationship is perfect for you.
Related Reading: 

Taking a Break in a Relationship to Fix a Struggling Relationship
What does pausing a relationship mean?
Pausing a relationship means different things to different people. For some people, it means taking time off (from their partner and from being close to them) to figure things out about their relationship. For others, it is just the first step toward a complete breakup.
However, pausing a relationship is the act of taking some time off a relationship and staying away from your partner for a specific amount of time. Many times, the purpose of a pause in a relationship is for introspection and to help romantic partners decide whether their relationship is worth pursuing after all.
Can you put a pause on a relationship?
There is a simple answer to this question, and it is 'yes.' Taking a pause in a relationship is absolutely possible, and many times, this action is agreed upon by both partners in the relationship.
While taking a pause in a relationship doesn't always mean that things would only go south from there, some of the common reasons for this include a need for space from one's partner or time for a person to sort through their emotions and get specific things off their chest.
In any case, pausing a relationship is completely possible and may sometimes even be the healthiest choice. However, there are some ground rules to this. We will be examining them in the next section of this article.
The do's and don'ts of pausing your relationship
Are you on the verge of pausing a relationship? Here are a few things you should keep in mind if you want to end up making the best choice for yourself and your partner when all this is over.
1. Don't take a break if you are certain you are done with the relationship
Before making the decision of pausing a relationship, take some time to evaluate your feelings and decide if you really want to give the relationship a shot again.
Although many people see 'taking a break' as an easier alternative to breaking up immediately, this approach only serves to make things worse because the other person may still hold onto the hope that you may get together again.
If you know that you have no intentions of coming back together after taking space in a relationship, it is best you do the needful immediately so everyone goes their separate ways.
2. About to pause a relationship? Have an honest conversation about it
One of the worst feelings in life is being dumped without a proper explanation. Ghosting leaves victims broken and bruises their self-esteem in unthinkable ways. While this may seem like an easier route to take, one of the foundational rules of pausing a relationship is communication; open and honest communication.
Let your partner in on what's going on in your mind. Do you feel angry? Resentful? Bitter? Or, is there something going on with you and you need some time and space to yourself? Please let them know so that they can be on the same page as you.
3. Don't take a break without setting firm boundaries
To figure out how to handle a pause in a relationship, you must understand the role of boundaries, especially as you are about pausing a relationship. What happens when you finally go on this break? Do you still see yourselves as a couple? Are you free to date other people and even take them to bed?
Boundaries help you to know what's acceptable in a relationship, even when you are taking a break.
Related Reading: 

15 Signs of Unhealthy Boundaries in Relationships
4. Stay away from frequent communication while you are on a break
This may be difficult, especially at first. However, it pays in the long run as it helps you to achieve the goal for which you paused the relationship in the first place. If the original aim was to decide what you want for yourself, being in constant communication may deter you from the task at hand.
Taking a break in a relationship also means pausing your communication.
5. Define the time frame of the break
If you are pausing a relationship to figure things out (and you intend to get back with the person sometime in the future), it helps to define the timeframe of the break. This way, all of you have something tangible to hold on to, instead of waiting for the promise of a vague time in the future.
However, ensure that the time frame is one both of you are comfortable about.
6. Don't focus too much on either of your needs
Early on, we talked about the power of communication as you embark upon this long journey. However, while you communicate, it is easy to find yourself focusing too much on the needs of one person that you may forget to consider the other person as well.
The aim of pausing a relationship is to find the space and time to heal and to achieve this, compromise is necessary. While apart, spend time on yourself as well.
7. Deal with whatever made you pause that relationship in the first place
If there's something your partner does that keeps you uncomfortable, this would be a good time to deal with it. Also, if your partner complained of something you do that keeps them uncomfortable, take the time of the break to work it out.
It wouldn't make a lot of sense that you come back together only to have the same issues coming up again. So, see the time of the break as a time for intense self-work.
Related Reading: 

How to Stop Complaining in a Relationship
8. Give yourself the permission to feel anything that comes along
While it is great to decide if you would be getting back together after the separation, you may also want to give your heart the permission to feel whatever comes with life.
The truth is that life is hardly ever rehearsed and many of the things that would come at you are completely unprecedented. In this vein, you may even meet someone else and start falling in love with them (while the desire to restore the paused relationship carefully withers away).
If this is the case, just take some deep breaths and seek out the best course of action for you. Life is unpredictable and it doesn't make a lot of sense that you should confine yourself to a laid-down pattern simply because you feel compelled to do so.
9. Don't ghost your partner when the timeframe for the separation has elapsed
We have hinted at what it means to 'ghost' someone in this context and some of the adverse effects that this can cause to the person (including messing with their sense of self-esteem and worth).
However, if you find out along the line that the best course of action for you is to pursue something with someone else or completely cut off the relationship, please reach out to your partner and bring them up to speed.
While this may be one of the most difficult things to do, it is one way to ensure that everyone gets closure and as time goes by, you may even end up as friends with them.
Ghosting is an absolute no-no.
Related Reading: 

How to Deal With Being Ghosted in a Relationship
10. Don't feel compelled to shout it from the rooftops
One of the things you should talk about when you have a heart-to-heart concerning this is who you should open up to concerning where you are in the relationship.
While talking, it is vital that you reach a compromise concerning who you are free to talk to about the relationship and the people that must be left in the dark as to this new development.
This is necessary because it places both of you on the same pedestal and ensures that you can easily reboot things if you feel like it, without having to explain to the entire world why you took a break and came back together again.
11. Don't set impractical goals
When pausing a relationship, it is vital that the goals you set for yourself and the relationship (especially when it is time to get back together aren't impractical goals).
For example, it doesn't make a lot of sense that you expect your partner to have a complete change of personality or temperament by the time you are back together (like, go from being an introvert to becoming an extrovert who is the life of every party you show up for).
This is where you must be reasonable and ensure that you aren't asking your partner what could be considered impossible. While it is important to strive for a better relationship, please be reasonable with your expectations.
Related Reading: 

How to Recognize and Tackle Unrealistic Expectations in Relationships
12. Pausing your relationship out of anger is a no-no
When you are about to take a break in your relationship, please look back and ensure that you aren't making that decision on a whim. If your partner has done something you dislike, it is important that you speak to them and try to sort through your emotions.
Better still, permit some time to pass between the time you were angry and the time you bring this conversation up. This way, you are better equipped to handle things with expertise and to make the best decision for yourself.
Suggested video: Anger management for relationships:
13. Commit to exploring the things you are passionate about
Your time away from each other can be a blessing in this regard. It could be all the time you need to figure out what you truly want out of life and commit to pursuing other passions.
Have you always been interested in learning a new skill or visiting a specific location in the world?
This may be the best time to do all that. Then again, these actions help you have a refreshed view of the world and how it works so that you can return to the relationship with a sense of renewal.
14. Figure out how to spice your relationship
This applies to you if you know the break will end with reconciliation and your relationship will be restored.
While taking a break from a relationship, take out some time to figure out creative ways to spice up the relationship again when you eventually get back together. This could include mapping out fun activities, developing an interest in something your partner is also interested in or doing something thoughtful for them.
Related Reading: 

Marriage Restoration: How to Turn the Hopeless Situation Around
15. Reduce the number of times you see them
This is one of the first dos of pausing a relationship. It would be difficult to say that you are taking space in a relationship when you are always in each other's faces.
Always stumbling into the person you want a break from can trigger you in either direction (as you may find yourself longing to be back with them or to recoil and step away from them immediately).
If you were living together, this may be a good time for one of you to look for somewhere else to stay. If you work for the same boss, you may want to think of ways to ensure that you don't keep running into yourselves at work every other day.
16. Listen as much as you speak
When trying to communicate before pausing a relationship, you may find yourself tilting toward the direction of running a one-man show (where you do all the talking while your partner keeps mum and watches you pour your heart out).
While this may seem like an ideal scenario to look forward to, it is important that you also listen and make some space for your partner to speak as well.
Let them air their grievances. Are there things you do that make them unhappy? This would be the best time for them to bring those conversations up so that you can commit quality time toward improving yourself.
17. Do not commit any of the things, they say to your heart
When the emotional band-aid is ripped off, you may hear some things you never thought you would. Your partner may say things you would consider as hurtful. However, this is another place where you can benefit from the time apart.
Take the time apart to heal from any grudge and get rid of anger toward your partner. If they say or do anything that hurts you, commit quality time toward getting a hold of yourself again, before the time to get back together comes around.
18. Don't worry about the post-break season
While this may be your knee-jerk reaction to pausing a relationship, worrying about what will happen afterward is just an easy way to keep yourself from maximizing the post-break period. For maximum results, focus mostly on the moment and let things fall into place by themselves.
19. Except you decided otherwise, do not date other people
If you didn't agree to take the exclusivity out of your relationship (if it was always there), do not end up pausing a relationship simply to go off the deep end, dating a million people.
Instead of being focused on dating others, why not channel your time and energies into becoming a better and emotionally stronger person? That way, you can reboot your relationship better and stronger.
Related Reading: 

How to Renew a Relationship After a Breakup
20. Get expert help, if you feel it is necessary
We have already talked about the role of communication and how you must make it a point of duty to return from the break a better person than you were when you went on the break.
One way to make this work is to enlist the help of a professional therapist or psychologist.
When you feel angry with your partner, they would help you sort through your emotions and decide the best way to get things off your chest. Then again, talking to a professional helps you to stay sane and mentally healthy as well.
Thankfully, finding the right therapist isn't hard anymore.
Summary
Pausing a relationship, although many people think of it this way, doesn't always mean that the relationship is bound to fail. It is possible to pause a relationship and come back stronger/better than you ever truly were in the first place.
To get the best out of your break, please take these 20 do's and don'ts into consideration before pausing a relationship. Also, you can see a therapist or go for counseling as you journey to a stronger and better relationship.
Share this article on
Want to have a happier, healthier marriage?
If you feel disconnected or frustrated about the state of your marriage but want to avoid separation and/or divorce, the marriage.com course meant for married couples is an excellent resource to help you overcome the most challenging aspects of being married.
Learn More On This Topic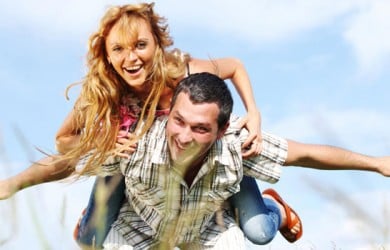 You May Also Like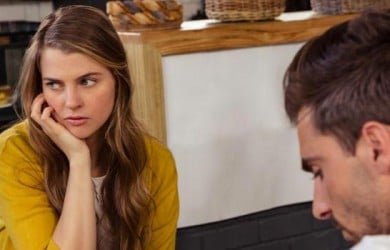 Popular Topics On Married Life