How to Stop Complaining in a Relationship
There are points in a relationship where you will find yourself complaining about the relationship and about your partner.
Complaining on and off is completely normal because there are definitely some things that you will not like but complaining becomes a problem in a relationship when you find yourself complaining all the time and it becomes hard to remember when the last time was when you didn't complain about the relationship or your partner.
This becomes a problem because it means that you are no longer happy with the relationship.
There are a few ways to fix the way you handle the relationship so that you find yourself complaining less and accepting and enjoying things more.
1. Be productive
The first thing that you need to realize that it is really not productive to complain so much. Instead of complaining about the problem try to find solutions to the problems that you are faced with.
It might not seem insightful but once you realize that you are needlessly complaining then you should immediately stop and think to yourself what you can do to make the problem go away.
2. Ask for advice
The difference between complaining and asking for advice is pretty simple.
When you complain you are only looking to vent your feelings and let your frustration out. You are not looking for a solution, instead, you look for someone to direct your anger towards.
When you ask for advice you actually value the opinion of the person that you are talking to and you are sincerely looking for an answer.
Doing so will get you advice from people who have been in your position before and they might have some insight into what is causing all the complaining and therefore they might have a solution that you haven't thought of yet.
3. Listen more
A key skill in any relationship is communicating.
You need to realize that communication goes both ways and in order to be effective at communicating, you need to be willing to listen to what the other person has to say. To do that you should try to listen more and speak less.
You might be surprised at what comes out of listening more. You understand the other person's point of view and therefore can understand how the other person is feeling.
4. Meditate
Listening more help but understanding more is even better.
Sometimes you just need time to yourself in order to think and make judgement calls based on what you have seen and heard.
In order to do that you should try to meditate every day to calm yourself and collect your thoughts this is especially helpful in times of stress or anger. When you feel like you are about to blow up with anger it is helpful to remember that nothing good comes from that and it might be better to cool yourself down as well as let your other half cool down also.
5. Forgive and apologize
It might be hard to be the bigger person in a relationship but you need to remember that sometimes it falls to you to make sure that no one goes to bed angry or hurt.
You need to able to be forgiving when the other person asks for forgiveness and you need to able to ask for forgiveness even when it is not your fault. This doesn't mean that you are wrong, it just means that you value the relationship more than your pride or ego.
6. Talking instead of just speaking
The best thing that you can do if you are having problems in your relationship is to air things out.
To do this you need to able to get your point across as well as understands the other person's point of view. Talking with your partner and letting them know what is bothering you helps more than you might think.
Don't let things like ego or pride get in the way of your relationship and let the other person know that you value the relationship and want to do anything in your power in order to do this.
To do this you need their help and it will be impossible to be happy in a relationship if you both are not putting in the same amount of effort.
Share this article on
Want to have a happier, healthier marriage?
If you feel disconnected or frustrated about the state of your marriage but want to avoid separation and/or divorce, the marriage.com course meant for married couples is an excellent resource to help you overcome the most challenging aspects of being married.
More On This Topic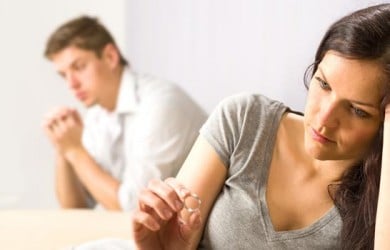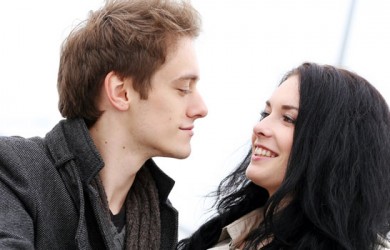 You May Also Like