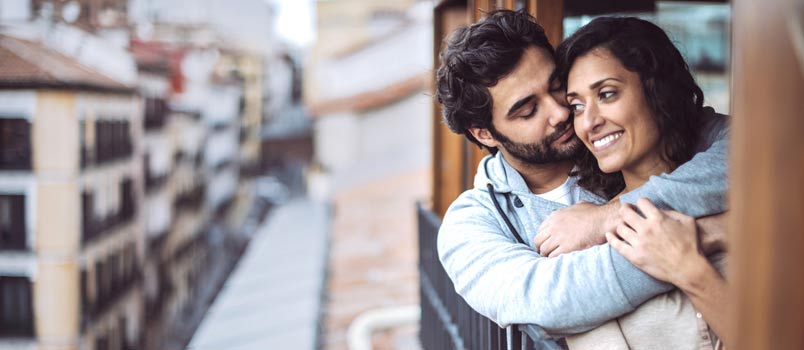 Relationships are extremely fragile and can break due to unrealistic expectations, simple misunderstandings and minor issues. Once relationships break, the task of restoring them is very challenging. Trying to get the same intensity of affection back as before is not only hard, but takes a lot of time, consistency, and patience. Break ups can be caused by many reasons, including a communication gap, a misunderstanding as well as lack of relationship skills.
Whatever the cause; what can you do to renew your relationship after a breakup? Read on to find out.
Understand the reasons
To be able to resolve any problem, understanding the reasons behind it is the first important task. Without being aware of what caused it, you will not know what to do next time. Accordingly, a breakup cannot be overcome and relationship be repaired. Carefully analyze each stage of your relationship and figure out where things went wrong.
According to experts, the process of determining the reasons behind a breakup can be made more effective if both individuals work collaboratively, helping each other figure the problem and the solution.
Forgive to heal
Once the issues have been highlighted, both the partners should take positive steps to forgive each other's mistakes. If you continue holding on to your mistakes, you would never be able to rebuild your relationship. If you want to take your relationship to new heights, forgive each other, let go and move on.
Desmond Tutu wrote in his book, The Book of Forgiving: The Fourfold Path for Healing "We are not responsible for what breaks us, but we can be responsible for what puts us back together again. Naming the hurt is how we begin to repair our broken parts."
Welcome to the new relationship
Many couples after a breakup, wants to renew the old form of the relationship with the same passion, drama, dynamics etc.. At times, it can be done, but most of the time, especially after infidelity, betrayal or trauma, the "new" connection bring about new dimensions and new ways of looking at things. It might be a less innocent way of looking at the relationship or mature way of seeing your partner. Whatever the case may be, it is important to embrace the new relationship and the changes that come along with it.
If you insist on having the past, it will keep you stay focused on what has been lost. While, if you embrace the present, you can grow into a new connection in the future, while appreciating it.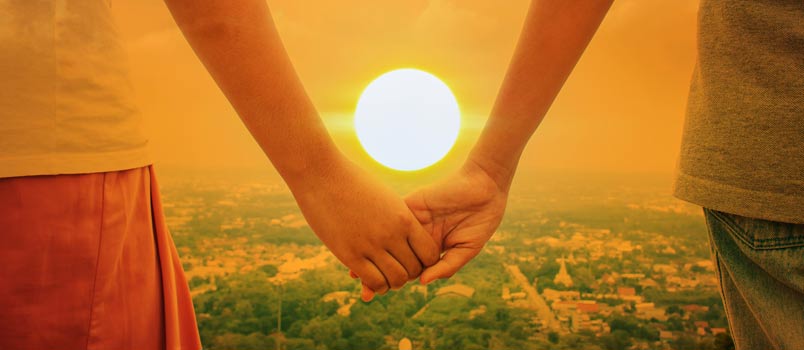 Renew your commitment
The next step is to renew your commitment and let your other half know the new decisions and resolutions. Once you commit to your partner that you will be good do, your best, and will try to avoid mistakes, make sure you adhere to your commitments. Realize your past mistakes and ensure that you do not make them again in the future.
It often happens that partners commit to each other but forget it soon after. This is one of the reasons why many people fail to get back into a successful relationship after a breakup. Commitment is a necessity to keep relationships warm and long lasting. It is correct when they say that you cannot change the past, but you have the power to change the future.
Change yourself
You might not be able to influence and bring about changes in your partner, but you can certainly change yourself. Changing yourself is probably the most effective way of resolving issues. These changes might appear more accepted and be appealing to the partner. Once you have changed your bad habits and have learned to control your impulse reactions, you may want to try and bring about certain changes in your partner if they are willing.
This, however, doesn't mean that you become too submissive to the partner, but it's about adjusting yourself for a more satisfying and conflict-free relationship.
Embrace love as a renewable energy
Love can be defined in many different ways, but I once read that love is a positive energy that is created when the following three tightly interwoven events take place:
A sharing moment of positive emotions between you and your partner;

A harmony and synergy between your and your partner's biochemistry and behaviors;

A mutual desire to invest in each other well being and care for one another.
The points above means that love is an on-going effort that both partners need to create. Both partner must physically or emotionally engaged with one another to establish these moments of love and connections. Yet, it would also be natural to have times with no love, but it can always be created as it is a renewable resource. The more you practice creating love, the more you and your partner will be motivated to create even greater love.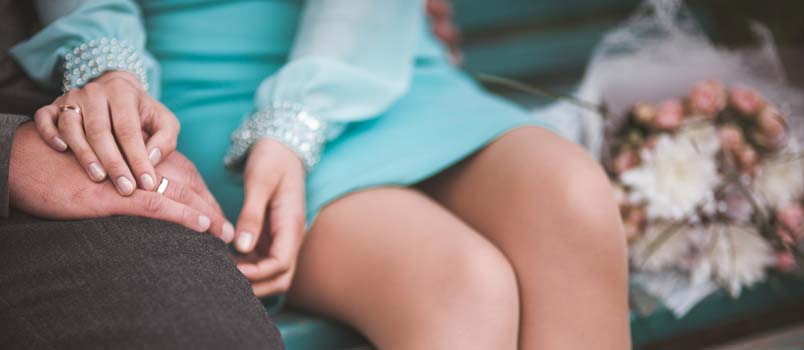 Bring passion back into your relationship
Bring passion and sex into your priority list. Often, couples make a mistake when they stop being friends and lovers for whatever reasons (babies, work, stress, routine etc.). Make the intimate relationship a priority and allocate the necessary time and effort to bring excitement, novelty and passion into your relationship and bedroom.
Kiss and hug each other, text complimentary message to your partner, organize date nights, go out to interesting restaurants, events or activities. The point here is to add some spark and variety into your romantic relationship.
Communication is key
The majority of breakups take place because of a lack of communication between two partners. A slight misunderstanding, the wrong tone, or perhaps bad timing is some of those little things that can result in something so drastic as a breakup.
Make sure you enhance your communication skills and work together with your partner to develop a more understanding, well-connected relationship.
if you like what you read!
More by Moshe Ratson