How to Make a Long Distance Relationship Work?
A lot of couples start or end up in a long-distance relationship. High-pressure jobs and higher levels of mobility have ensured an increase in long distance relationships. The question that comes into their minds at one time or another is, "How to make a long distance relationship work?"
Studies have shown that couples generally associate long distance relationships with lower levels of satisfaction. But why is it that to keep a long distance relationship seems more complicated?
Long distance relationships don't offer physical interaction and test the honesty and security in your relationship, as compared to proximal relationships. And yet, as high as 58% of relationships are long distance, which is higher than divorce rates in the USA.
The question now is how can you and your partner find a way to make a long-distance relationship work.
25 tips for long distance relationships
These days, electronic devices and the internet allow cheap real-time communication in large areas of the world. One primary reason why long distance relationships failed in the past is the lack of communication; which is no longer the case today.
Can long distance relationships work? Statistically speaking, it could; it just takes a bit more effort than regular relationships.
As long as the couple is discussing a real future together, the long-distance relationship has a chance of working. But it still needs a lot of effort to succeed. Both partners have to work harder than normal couples to stay loyal and keep each other satisfied.
If you are the type who is not willing to go through hoops for your relationship, then don't even bother thinking about "do long distance relationships work?" It will not work for you.
However, if you are trying to understand how to do a long distance relationship justice, here are some pointers for you. These long distance relationship tips will help you handle the distance productively and healthily.
1. Communicate
The first and most important thing is long distance communication. It doesn't matter if you are a new couple or an established couple where one partner has to move out for a particular reason.
Spend as much time as you can to reach out to each other. Time zone differences can be a minor inconvenience but not necessarily an impossibility.
If you are serious about making a long-distance relationship work for you, then both of you have to adjust to communicating more effectively.
2. Visitations are sacred
Even in long-distance relationships such as university, military, or other work assignments, there are times when there are long holidays that would allow for you and your partner to meet each other.
In those rare instances, both partners should go out of their way to free their schedules. It might seem like a challenge but it is doable, especially if it's just a few days or weeks when your partner has come over to visit you.
To ensure that both partners are free during the visit, it's best to discuss and plan these things in advance. In fact, the anticipation of the visit might just be as exciting as the goal.
3. Send gifts
Worldwide logistics companies such as DHL and FedEx bring any package to a doorstep in a couple of days.
There is no excuse why both partners cannot send care packages to one another during special days such as birthdays, Christmas, or anniversaries.
It wouldn't hurt to send non-holiday packages to each other if you can afford it. The happier you are with each other, the more you can manage long distance relationships better despite the challenges.
4. Plan video date nights
Trying to understand how to make a long distance relationship work? Technology can be an important gift. Plan warm and exciting date nights that can happen over video calls.
Schedule date nights beforehand that are respectful towards both of your commitments. Try to put in some effort and plan out the date.
You should dress up for these video calls as it would showcase your emotional investment in the relationship and make it stronger.
5. Set an end date
Various steps can be taken to maintain a long distance relationship, but discussing when you both can live in the same area is equally important. It can give you something to look forward to.
There needs to be a deadline, something both partners are looking forward to, a day sometime in the future that both of you can be together forever. That is the key to making a long-distance relationship succeed.
It helps to know that you can be close to your partner and experience a normal relationship in a couple of months or years. The end date can act as the light at the end of the tunnel that can help give you some hope and motivation to keep moving forward.
6. Share schedules
Confused about how to make a long distance relationship work? Try sharing schedules so that there is understanding when each of you can talk to each other.
Knowing each other's schedules can also help make you feel connected to each other's daily routines.
Once you know that your partner might be busy at work or meeting family, you won't worry about them missing your calls or not responding to your messages at that time.
7. Be present
Long distance relationships can be stressful, but don't let that destroy the moment you have. Being present when you interact with your partner is an essential step in learning how to make a long distance relationship work.
Leave all your worries behind and enjoy the moment that you have with your partner. Being present in these moments will strengthen your bond and help you get through the hiccups.
8. Surprise!
Scheduling calls and assigning time for interaction is essential, but so is the element of surprise. To keep a long distance relationship fresh, try giving your partner surprises now and then.
You can surprise them with an unplanned visit, a gift, or any other thing that is not part of your routine.
When learning how to make long distance work for you and your partner, try unexpected things like a new look or sexy attire. It would help you avoid stagnancy and boredom from creeping into your relationship.
9. Be vulnerable
Relationships are often built on trust and vulnerability. Distance in relationships can help you avoid being vulnerable with your partner, as they are not there right next to you.
Vulnerability is crucial as it can help your partner feel closer to you and understand you better. It establishes trust in a way that is healthy for the relationship and the individuals involved.
Try being vulnerable, and you never know what changes your partner's support might bring into your life.
10. Discuss boundaries
A helpful tip in how to make a long distance relationship work is to discuss your personal and relationship boundaries openly.
Learn to be frank and open about the things that you cannot live with in a relationship. You can't blame your partner for violating boundaries that you haven't managed to communicate with them.
Long distance love can last only if you communicate what is important to you clearly.
11. Share uncertainties
Want to be the picture-perfect couple? There is no such thing. Why not try to be real instead?
If uncertainties and fear about the current dynamic of the relationship or its future prospects are stressing you out, share that with your partner.
You might hesitate in mentioning fear about the relationship to avoid discussion about uncomfortable and hurtful things. But avoiding the issues might make these problems fester and destroy the relationship over time.
Your partner might have the same fears, and discussing things with them might make you feel better or even come up with a solution to the problem.
12. Prioritize each other
Make your partner your priority if you are trying to understand how to make a long distance relationship work.
Work, daily chores, or the people around you might keep you busy with things throughout the day. But it can impact your relationship if you are constantly sidelining your partner.
If making your relationship work is a priority for you, make sure to put your partner first. Back out of specific plans to make sure that you spend quality time with the one you love.
13. Express longing
Does it feel like you are the only one going crazy because you are missing your love? You are wrong.
Longing for your partner is a common experience for all long distance couples, and there is no shame in sharing the feeling with your partner.
You might be able to bond with your partner by sharing how much you miss each other. It can help soothe you and validate your feelings when you hear your partner is feeling the same way.
14. Enjoy the time apart
Think positive and enjoy the present moment.
Long distance relationships have their drawbacks, but they can also offer you a chance to spend more time with your family and friends.
You can spend more time indulging in hobbies or activities you like before you get into a relationship.
15. Get creative
Creativity is your friend.
In learning how to make a long distance relationship work, think of new ways to keep things fresh and exciting.
Doing the same things over and over again can make things boring for both of you. So, put in the effort to express your feelings to them or sexually arouse them creatively.
16. Get dirty
One of the ways to make a long-distance relationship work is to fulfill each other's sexual needs.
Infidelity is another cause of why long-distance relationships don't work, and that's because partners are unsatisfied with their needs. Keep talking about each other's desires to maintain the connection.
It will not be as fulfilling as actual sex, but it can help you learn how to make a long distance relationship work in an effective way. Recognize the sexual needs and find ways to fulfill them in creative ways.
Watch this video to learn more about the nature of desire in a long distance relationship:
17. Manage expectations
Expectations can be the downfall of many long distance relationships.
Accept the fact that there are certain limitations that distance places on your relationship. For example, unlike a proximal relationship, your partner cannot come over to meet you every day or on your tough days.
Studies reveal that positive relationship expectations ensure a higher level of satisfaction for couples in all relationships.
If you maintain unrealistic expectations, you are constantly going to feel dissatisfied and let down. And ultimately, it has the potential to destroy the relationship.
To learn how to make a long distance relationship work, you need to communicate and manage expectations as a couple.
18. Involve each other
What was your day like? What bothered you the most? What are you looking forward to this week?
In relationships where you are near your partner, your partner will feel involved in the day-to-day events of your life. But long distance relationships are different!
You might have to make a conscious effort to make sure that your partner feels involved in the events and circumstances of your relationship. Talk to them about it and share with them how certain circumstances are making you feel.
If you are not feeling engaged in your partner's life, make sure to ask them about their day and how they are feeling. You can also let them know how you don't feel engaged in the events of their life. Communicating dissatisfaction can become the basis for improvement.
19. Develop common hobbies
Don't let distance get in the way of you having a good time with your partner. Altered circumstances may indicate that you need a new hobby that you can learn together with your partner.
You can try planning an online game together or stream movies together while being on the call with each other. Technology offers novel ways to stay connected with your loved ones, so why not utilize them?
20. Be honest
Honesty is truly the best policy, even in long distance relationships.
Long distance relationships are built on the foundation of the trust that two people have in each other. And dishonesty can destroy that quickly.
Your partner's faith in what you are saying is crucial as they can't be there in person to confirm things themselves. If your partner learns that you have lied about something, it will make them doubt all your actions and words.
21. Avoid risky situations
Try not to put yourself in situations that would test your loyalty towards your partner or make your partner have doubts about your fidelity.
Avoiding risky situations is the mature thing to do. So, don't be overconfident and risk the future of your relationship over your possible misguided assumptions.
22. Snail-mail greetings
Don't you feel special when you get a special email from a loved one? Why not make your partner feel the same way?
Send e-cards over email to your partner to make them feel special and let them know that you value them immensely.
23. Stay positive
A positive outlook can solve most of your problems. By focusing on how your partner brings happiness into your life, you can avoid focusing on all the limitations of your long distance relationship.
If you are focused on how to make a long distance relationship work, maintaining a positive attitude can stop you from stressing over things that won't change. Instead, it will give you the strength to celebrate all the good things.
24. Ask for advice
Making a long distance relationship work involves being humble and asking for help when the situation is overwhelming you or giving you anxiety.
You can turn towards your loved ones for guidance or to other couples who have had the experience of staying away from each other for a significant period.
You can also consult a relationship therapist who can guide you and point out things that might be hurting your relationship.
25. Remember and respect why you are apart
When you are stuck in a negative headspace, instead of wondering 'does a long distance relationship work,' change your perspective. Remind yourself of the reason for your being in two separate locations.
It becomes easy to forget why you and your partner decide to stay in different locations with time. You might have agreed to it due to work prospects, education opportunities, or family concerns.
Focusing on the reason for the distance can motivate you and give context to the circumstances of your relationship. It would help you and your partner focus on the bigger picture rather than the situation at that moment.
Conclusion
How long can a long distance relationship last? As long as the partners are willing to put in efforts into making changes that benefit the relationship.
Being open to assessing the relationship and making changes wherever necessary can be a significant factor in determining the possible success of the relationship. Investment in improving the long distance relationship will transform your love life for the better.
With the help of tips offered in this article, you can make the best of your situation and create a healthier relationship.
Share this article on
Want to have a happier, healthier marriage?
If you feel disconnected or frustrated about the state of your marriage but want to avoid separation and/or divorce, the marriage.com course meant for married couples is an excellent resource to help you overcome the most challenging aspects of being married.
More On This Topic
You May Also Like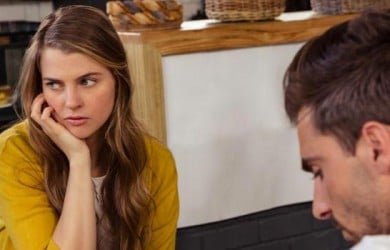 Popular Topics On Married Life