My Wife Loves Me But Doesn't Desire Me – What Should I Do?
Love and desire have been two of the most confusing concepts when it comes to a romantic relationship. These concepts have been expressed in several guides that don't accurately explain what it means to the listener. For years, the definition of love has continually evolved to suit the narrative in vogue.
Love can be classified as an unexplainable feeling or sensation that comes with being in a romantic relationship. Now we have loads of people walking around and getting involved in relationships based on the faux idea they hold about love.
To properly understand the concept surrounding love and desire, we have to get a better view of their meanings and intention.
For this content, we would look at the statement men make concerning their relationship and marriage, which is " My wife loves me but doesn't desire me." So, what is love, and what is desire? Are they exclusive, or do they work hand in hand?
Understanding why "My wife loves me, but she doesn't desire me."
Okay, let's get this straight; you have probably asked your friends or relationship counselor, "Why does my wife have no interest in me sexually?" You might have just gotten back from work, and you see a beautiful and appealing wife all enticing and stimulating your sexual senses.
However, as you try to make a move, she throws you off by offering a drink or a few moments in the shower. Then, you begin wondering why my wife loves me but doesn't desire me?
This can be tiring for you as she looks so different from the woman you married who was all fire for you before you got married or at least during the earlier stages, and now your wife has no sex drive.
The truth is that we have to understand that your wife is loving you and still not desiring you or why your wife avoids intimacy isn't because you are adding extra fat below the belt or because you do not have the energy of your youth.
Most times, why your wife doesn't desire you as she used to before is due to several reasons.
Women's reaction to certain circumstances around them plays a vital role in how they view desirability. Whenever they notice that their partners aren't putting that much zeal into being desirable, they often curl in and focus on other aspects of their lives.
Related Reading: 

Reasons for Lack of Intimacy in Your Marriage



Distinguishing feature between love and desire
A romantic relationship is the combination of several factors which make it work. These factors differ based on individuals and their understanding of how a relationship works. Many people confuse love and desire.
However, they both hold different meanings and how they are being expressed. For further understanding, we would look at the features of both concepts and explain them concisely.
The word "Love" has held so many meanings over time, as people have tried to explain this phenomenon in the best possible way. This word has been one of the most talked-about words, making it the most uncomplicated and confusing vocabulary.
The Greeks believed that love could be classified into four categories which are Agape, Eros, Philia, and Storge. They equate to Unconditional, Erotica, Friendly, and Familial love, respectively.
When it comes to a romantic relationship, it is believed that most people practice the erotic kind of love which comes with satisfying our pleasure and desires. However, most people believe that a marriage should aspire to include unconditional love.
This notion is questionable, as the possibility of achieving this type of love is almost impossible, as love comes with many conditions and self-centeredness due to our nature.
A spouse can want sex, and the idea of understanding that sometimes the wife isn't in the mood for that is quite challenging, which questions the whole concept of loving your partner unconditionally.
So what is the desire, and who is capable of having desire? Is it a human-made thing, or does everyone have desires?
We have to understand that when we talk about desire in relationships, we are inferring sexual desires.
Sexual desire is a motivational state and an interest in sexual activities. This definition covers the drive and the push that makes someone want their sexual desire to be achieved. This feeling isn't subjective when it comes to gender, as everybody is tuned to having sexual urges.
However, it becomes another ball game as we grow and get introduced to offerings of life such as stress, and we end up subduing our sexual desires just to tackle those issues.
Why is it that it is quite common to see a partner get bored and disinterested in sexual desires in marriage while the other partner is still attuned to satisfying their sexual desires? Why do you have to ask the question, "why does my wife love me but doesn't desire me?"
Related Reading: 

Tips for Better Sex



5 Reasons why your wife doesn't desire you but still loves you
The reason your wife won't have sex can sometimes be biologically or externally stimulated. Understanding the mechanics surrounding this is very important to your marriage and relationship, as it could either break or make it. So what are the reasons your wife doesn't desire you?
1. Pregnancy and hormonal changes after delivery
For those whose wives just got pregnant or have just put to birth, it is normal for you to witness a change in how well she desires sexual gratification.
As women advance in their pregnancy stages, their willingness to involve in sexual activities becomes sparse and limited. This is due to the hormonal changes in most women.
Postpartum reduction in libido plays a vital role in women's acceptance of sex and willingness to participate. Hence, we see lots of women shying away from sexual activities while their spouse feels undesired.
This is why we advise that couples should talk to a sex therapist or counselor when undergoing such a period.
2. Constant relationship issues
Another issue that plays a vital role in your wife's desires is the level of the problems present in your relationship.
So, before you ask why my wife loves me but doesn't desire? Pay close attention to the unsettled issues in your relationship. This can be a reason why your wife never wants to make love.
We see that most couples quarrel and have long-standing fights unresolved. When things like this go unchecked, your desirability to your wife hits the rock. Until you can solve pending issues and show her that you care, you may have to battle the fact that your wife doesn't want to be intimate anymore.
Related Reading: 

How to Fight Less and Love More



3. Excessive attention to the kids
Kids play an essential role in marriage; they create joy and bring the couple closer together, and that is why most people want to start a family. This simple fact has become an issue for many marriages, that as soon as kids come into the mix, we see a shift in the couple's relationship.
Partners will most likely shift their attention towards their kids. So the introduction of kids creates a scale of preference which most time would place the partner at the bottom of the queue.
4. Hypersexual desire and not love
When the needs of the partner differ in a relationship, it can cause a rift in communication. The wife might want to feel loved and cherished, but all the partner might want is sex without putting in the effort to please his wife. This is when a woman loses interest in her husband.
Related Reading: 

Hypoactive Sexual Desire Disorder in Women



5. Stressful day to day routine
The stress of everyday activity can interfere with your marriage, and your wife will have no sex drive. The last thing on your wife's mind after coming home from work after a long and challenging day won't be sex but rest.
So if you frequently ask the question, "Why is my wife not interested in me sexually?" You must realize that it might not be about you but surrounding forces, like problems at work.
Do you want to know more about why your wife is losing interest in sex? Then watch this video.
How to get that attraction back
Getting the buzz in your marriage back to its former levels isn't all that easy. Do you want the answer to "why my wife has no desire for sex? What can I do? Certain practices can help improve your desirability!
Here are 10 ways on how to get your wife in the mood:
1. Start all over
One of the easiest ways to get your desirability back is to go back to the drawing board. When you show your wife that you want to rekindle intimacy in your relationship, you will notice a change in her acceptance of your moves.
2. Read up on similar topics
Getting your buzz to win your wife over involves you undertaking in-depth research on the steps you can take to get back your mojo.
3. Create a fun schedule
Once people get married, the vibe of their pre-marital life almost dies off due to the introduction of other goals. This can be an issue, and a way to tackle this is to create fun schedules that take your mind away from other activities and focus on your partner.
4. Go on dates
If your wife desires romance over sexual gratification, then do just that. This will help you get back your wife. Set up regular dates where both of you can spend time together. Show her you care by giving her attention and gifts.
5. Better communication
Communication plays a vital role in getting your woman back, as she better understands what might be causing the strain in your relationship and why she is losing interest in sex. So, "why does my wife love me but doesn't desire me?" Go straight to the source and ask your wife.
Related Reading: 

Sexy Ideas for Men to Spice up Your Sex Life



6. Get romantic
To increase your desirability towards your wife, you have to be ready to become Mr. Romance, as this is your best shot at getting your woman back. Research on every romantic thing you could embark upon to satisfy your woman
7. Secret notes
These little love notes are messengers of Cupid and should be used when you want to get your attraction level back to a higher level. Your wife will love to see the small efforts which can make her want to be intimate with you again.
8. Do what she loves
When a woman notices that you have an affinity for what she loves, she gets curious, thereby increasing her desire for you. Share the moments and activities she loves and see how your desirability shoots for the clouds.
9. Spice up your appearance
If you're feeling rejected sexually, spice up your appearance. Your appearance determines how well your woman will desire you, and a little spicing up would get your wife interested. It could be a new haircut or hitting the gym.
10. Don't be distracted
Nothing drops your value before a woman, like being distracted. You have to be intentional about your woman and watch how she starts desiring you.
Conclusion
Understanding that your woman isn't a sexual object is one way to conquer the idea of undesirability by your wife.
Don't believe that your wife should always attend to your sexual needs, or you must have sex with your wife whenever it suits you. Do you want the answer to "why my wife loves me but doesn't desire me?" Then communicate with your wife and find out the problem.
However, there is a way to make yourself irresistible to your wife by putting in the effort to show you care. Once you can adhere to and understand the pointers above, you would see how high your desirability would peak with your wife.
Share this article on
Want to have a happier, healthier marriage?
If you feel disconnected or frustrated about the state of your marriage but want to avoid separation and/or divorce, the marriage.com course meant for married couples is an excellent resource to help you overcome the most challenging aspects of being married.
More On This Topic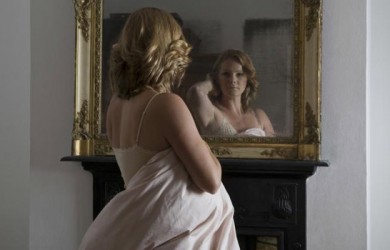 You May Also Like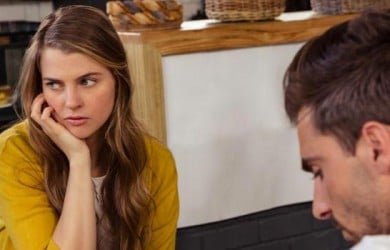 Popular Topics On Married Life