10 Signs of Sexual Repression Affecting Your Sex Life
Can you think of a time when you last felt the excitement and sexual craving that overpowered you? In case your answer is 'I can't remember" or "Never," you might be experiencing sexual repression.
In modern society, this is not an uncommon answer. Sigmund Freud identified the root of many problems in Western society as sexual repression. His ideas weren't without critics, but sexual repression is a topic many people are affected by.
The more oppressive the culture, religion, and upbringing, the greater the chances for a person growing up in such circumstances to experience this phenomenon.
What is sexual repression?
What substitutes for sexual repression can vary depending on the culture, but the phenomenon is connected to the inability to express own sexuality in a satisfying manner.
Sexually repressed symptoms that usually occur include decreased sexual appetite, lethargy, irritation, and unhappiness due to suppressed sexual impulses. Alongside those listed, feelings of guilt and shame usually occur too.
Assuming a person is experiencing sexual repression, the majority of the symptoms mentioned here persist regardless of the partner. This is a relation to sexual satisfaction that a person develops throughout the course of life and is typically something experienced in all intimate relationships. Until the cycle is reversed, of course.
The way we were brought up and conditioned by our close ones and society has a lot to do with the development of sexual repression.
Even as young children, we are taught what is "right" and what is "wrong", by verbal cues and behavior modeling.
For example, you might have associated feelings of shame with sex when an erotic scene came up on the TV by noticing how uncomfortable your parents were. In some instances, it can be the result of sexual abuse or unpleasant and abusive sexual experiences.
Causes of sexual repression
Sexual repression is a social problem that plagues many societies. It is defined as the avoidance of sexual thoughts, feelings, and activities. A few of the main reasons for sexual repression are:
Unfavorable societal views towards sex (such as gender roles and stereotypes)

Inadequate education about sex

Family and cultural norms that discourage or prohibit sexual activity

Stress and anxiety over potential consequences of engaging in sexual behaviors
How we feel about sex can be changed
There is some good news, though!
How we feel about sex can be changed since sexual repression is a product of the mind that portrays sexuality as something immoral or dirty (insert here your own name for it).
We were brought up to accept and value beliefs of sex as immoral, dirty, and corrupt.
However, add some personal development to the equation, and we can learn to believe in the opposite – sexuality is as natural as the air we breathe or food we eat, and the joy and pleasure that come from it are nothing to be ashamed of.
10 signs of sexual repression
If you feel your husband is sexually repressed or your wife is sexually repressed, there are a few signs of understanding it. Check out these signs someone is sexually repressed:
1. Agitation and bodily discomfort
Sexual energy, if not released, can cause a build-up of tension in the body. There can be pain in the neck, shoulders, and hips.
The energy that is unreleased during orgasm can burden the body, causing discomfort.
At the same time, these symptoms, if they stand isolated, can be a result of stress and lifestyle.
2. Insomnia and erotic dreams
Built-up sexual charge can cause insomnia and sleep problems.
Additionally, you might even experience an abundance of erotic dreams.
This could be a way for your body to let you know you are not experiencing your full sexual potential.
3. Feelings of disconnect
People who experience sexual repression are not necessarily abstaining from sex. They might have sexual partners, but pleasure is often missing in this act. Have you ever felt like you are not present during sex, no matter who you sleep with, when, or where? Does this feeling persist, and you find you can't connect to the bodily sensations you experience? If yes, you might be under the influence of sexual repression.
This video discusses what to do when feeling disconnected in relationships and how to communicate effectively to bridge the gap and strengthen your connection with your partner.
4. Avoidance of nude body
People who suffer from sexual repression avoid looking at themselves naked. Of course, this can be due to any other number of reasons, but when combined with other symptoms listed, it supports the hypothesis that it is suppressed sexuality indeed.
5. Abstaining from masturbation or condemning it
Some of us have grown up with the idea that masturbation is bad, can cause blindness, is a sin, and should be avoided. However, masturbation is a natural and legitimate way of unraveling what we like and what feels good.
6. Feelings of shame connected to urges
Humans are animals too, and sexual urges are a part of us, as is our need to eat and drink water. We are one of the rare animals that have sex not just to prolong the species but for the sheer pleasure of it too.
Therefore, feelings of shame and guilt are unnecessarily connected to sexual urges and are a product of our psyche.
7. You feel scared or anxious around sex
If you feel scared or anxious around sex, it's likely that you are experiencing sexual repression. This can be a sign that you are not comfortable with your own sexuality or body.
It can also lead to feelings of guilt and shame, which can prevent you from enjoying sex with your partner. Don't be afraid to talk about your feelings with your partner!
8. You are avoiding intimacy
If you seem to be avoiding intimacy with your significant other, it could be an indication that you are repressing your sexuality.
Being intimate is an important part of any relationship, and you should be comfortable being close to your partner. If you are not, it could indicate that you are uncomfortable with your sexuality.
9. You seem to have no desire to make love
If you and your partner seem to be having trouble making love lately, it may be a sign that you are not comfortable with the sexual side of your relationship. If you are uncomfortable making love with your partner, it can lead to feelings of anxiety and stress in your relationship.
10. Your sex life is boring
A boring sex life can be a sign that you are not enjoying your sex life with your partner. Sex should be a fun and exciting part of every relationship, so if you are not having fun in the bedroom, you may want to take some time to work on your sexual communication skills.
Related Reading:

 7 Ideas for Men to Spice up Your Sex Life
How to overcome sexual repression: 5 ways
When trying to solve a problem, we need to first look into the cause of it and the way it is affecting our life. Before we attempt to resolve it, we need to understand it.
Therefore, anything recommended here should be extracted cautiously. There are things you can do to try and liberate yourself. However, finding professional help is a safe path to take, especially if sexual repression was caused by traumas.
These problems can be solved. They are a part of you, but you can be free of them. You weren't born with shame, guilt, and devoid of a sexual urge.
At any given time in your life, you have the right to regain your sexual expression back!
Exchange those repressive messages with liberating ones and start your journey anew.
1. Talk about the issue
Talk to your friends, family members, and other people you know. Open up and talk about what you're going through.
This can be a difficult process, but it's the first step in overcoming sexual repression. Don't be afraid of judgment or criticism. Most people are sympathetic to people who have been victims of sexual abuse or other forms of sexual repression.
2. Educate yourself
It's important that you become educated about the issue of sexual repression and the factors that can encourage or prevent sexual repression.
There are many resources you can use to learn more about these issues. You can look on the Internet for websites, articles, books, and other resources that can help you better understand issues of sexual repression and how to overcome it.
3. Seek support
It's important to seek support from others who have experienced sexual repression or have dealt with issues related to sexual repression.
Having the support of others who have been through a similar experience can be very helpful in overcoming your feelings of sexual repression. A support group in your area may also be able to provide support to those who are dealing with sexual repression.
Many people find that it helps to talk to someone who understands how they feel and what they are going through.
4. Be kind to yourself
You may need to give yourself some extra TLC as you overcome feelings of sexual repression. Try to treat yourself with kindness and compassion during this time.
Listen to your body, eat well, exercise regularly, and get plenty of rest. These things will help you to feel better both physically and mentally.
5. Talk with your doctor or other health care professional
It may help to discuss your feelings of sexual repression with a doctor or other health care professional. They may be able to help you find ways to cope with these feelings or find additional resources that might be helpful to you.
Can you be asexual and sexually repressed?
You can be both asexual and sexually repressed at the same time. However, this does not mean that you have an aversion to sex; it just means that you are not interested in having sex for non-romantic reasons.
Because of this, you may feel like you are not like other people who are sexually active and enjoy having sex for romantic reasons. This is not true at all!
Takeaway
Perhaps you can start by noting down your thought and feelings in a journal. By doing this, you will be able to find new meanings and comprehend better what you are going through. Additionally, inform yourself, and start reading about sex and its benefits of it. Reach out to people you can trust and talk to them.
However, if you and your partner are struggling to communicate effectively or experiencing ongoing challenges in your relationship, it may be time to consider couples counseling. A counselor can help you both navigate your feelings, identify patterns, and work together to improve your relationship.
This could help you shed some of the beliefs that kept you restrained and change your thoughts before you go on altering your behavior. Once you are prepared, you can start exploring your body by looking at it in the mirror, under the shower, touching yourself to find what feels good, etc.
Remember, the road to change is not a straight line. There can be ups and downs and re-emerging feelings of guilt and shame.
In those instances, including professional help can be a smart choice and one that can make the process faster and more stable.
Ultimately, allow yourself to be creative and try some other approaches. Explore reviving your sexuality through art, music, dance, or dressing differently. There are many ways you can go about it, and you are allowed to find what makes the most sense to you.
Share this article on
Want to have a happier, healthier marriage?
If you feel disconnected or frustrated about the state of your marriage but want to avoid separation and/or divorce, the marriage.com course meant for married couples is an excellent resource to help you overcome the most challenging aspects of being married.
More On This Topic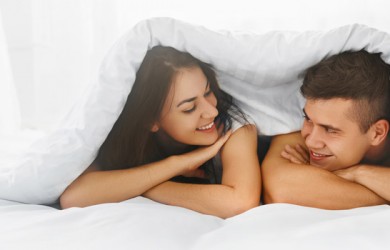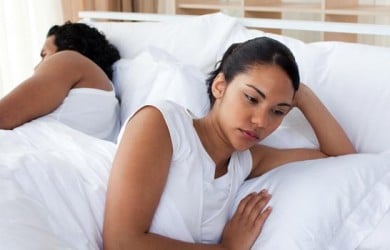 Recent Articles
You May Also Like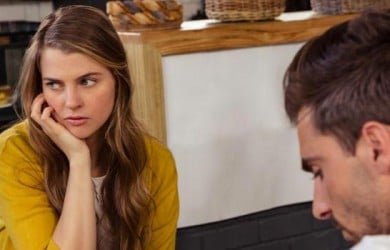 Popular Topics On Married Life