10 Tips on How to Satisfy an Older Woman Sexually
Dating a mature woman introduces you to various practical aspects of life!
There is so much in them that makes them sexually attractive. Maybe it's their confidence, their experiences, or the overall package that makes them very attractive. In fact, most men in their 20s have older women crushes or have already pursued a relationship with one. Hence, the most important question is – How to satisfy an older woman sexually?
Older women are usually confident. They know what they want and already have enough experience that they won't settle for anything less.
So, if you're eyeing someone older than you and want to make sure that she won't forget you, check out these amazing tips on how to satisfy an older woman sexually.
10 tips on how to satisfy an older woman sexually

There are a lot of questions regarding making love to an older woman that crosses one's mind when they think about sleeping with an older woman. From how to make an older woman want you in bed to how to turn on older women, people want to know it all. Here are some tips that might help you understand how to satisfy an older woman sexually.
1. Maintain a good sexual stamina
Before you get too excited about making your older woman moan in bed, you should check how long you can endure feisty sex.
Older women want sex that isn't just playful or passionate; they want their man to last longer in bed and won't be shy to let you know if ever you disappoint them.
Can you last from 10 – 15 minutes? Can you keep up the pace? If so, you've already got the edge, but if not, there are tips to help strengthen your sexual stamina.
Be fit and work out. This may sound ordinary, but building resistance will definitely work out in bed.
2. Experiment
Experiment with different sex positions and not just show off but because this will change the feeling of you inside her. It will keep you excited for a long time but also give you time off so you can last longer.
Take your time, enjoy every thrust, and don't be in a hurry! You're definitely not in a race, and so isn't she. Remember, an older woman knows what she wants, and you must keep up!
3. Good communication is also foreplay
This may not be something you'd expect, but older women want a good conversation. Believe it or not, a good conversation can attract and can make you so desirable.
You might wonder why this is a part of ways on how to satisfy an older woman sexually, but if you know how to strike up a good conversation, you will get your answer.
If you listen to her, she will be both comfortable, giving you a way to connect.
One important caution, don't pretend to listen, this won't work, and she'll find out sooner or later than you're just making a way to get her in bed.
Relax, listen, and ask questions.
We're just getting started here; there are also different types of conversations that you can apply. The first one is the regular conversation we just started and the intimate conversations you can do during and after sex. Here are the differences:
Regular conversation is where you

get to know each other

. It's where you listen about your plans, dreams, and even sharing your past experiences is acceptable. Open up but also be there to listen.

A

passionate conversation

usually happens while you're doing it. You read this right; it's not just moaning and oohs that will happen. Talk dirty if you like, or whisper enticing words that will ignite more pleasure in your partner.
Call her name, ask her if it's good, and say what you want to do to her. Use your sexiest voice. Don't be shy!
The after-sex conversation is something you do to bond, ask her if she loved it, if she wants to request something else next time, or maybe you can ask her about her fantasies and how you can try them out.
Make her feel comfortable that she can open up to discuss her deepest sexual fantasies.
Related Reading: 

30 Foreplay Ideas That Will Surely Spice up Your Sex Life
4. Have an open mind for exciting experiences
An older woman has had her fair share of experiences not just from relationships but also with sex.
Dating an older woman might also mean being open to trying out sexual fantasies and role-plays.
If she asks you if you want to try out adult toys, role-plays, and such– be open to the idea of trying them out.
If she's telling you this, she might think you're good in bed and want to do more things with you. It's even okay if it's your first time, but it's also great if you have an idea.
Watch this video to understand how mindful sex can make you feel better.
5. Be a foreplay expert
One thing to remember is that most older women love foreplay, and we mean lots of it. Gone are the days when she'd want quick and wild sex. Now, it's all about passion and enjoyment.
Take time to slowly ignite her erogenous zones, kiss her, understand her body, and don't be afraid to take charge and show her what you've got.
An older woman won't be impressed with someone who can't go all the way, so be that man and show her what an expert you are in foreplay. Make her moan and make her go crazy with pleasure!
6. Take the lead if she likes
While older women are confident and independent, some might take the lead, and others want a man to be in control in bed. If she persists on you being dominant, show her how it's done. Move her slowly to how you want her to be positioned.
Never ask her if it's okay to do this or that. Rather maneuver her body to how you want it to work.
Take control of how you pleasure her. Stop asking if you're doing it right. You're not a student here unless it's for role-playing. You'd see if she likes what you're doing, so stop if you see that she's not enjoying it.
7. Destress her
Most older women are stressed as they have responsibilities and have been maturely taking care of many things in their lives. Most of them become overthinkers with time as they don't want to make any mistakes.
Stress is the main reason they can't keep their focus while having sex. So if you want to know the secret of how to satisfy an older woman sexually, you should first learn how to destress her.
Getting an older woman in the mood is more challenging than usual, so before you expect them to jump in bed, you should take some time to relax with her.
Take a shower together, meditate or get her a massage. Do something that will make her want to be in the moment rather than thinking about the rest of her things in life.
8. Be romantic
It may sound cheesy, but the truth is every woman in the world loves romance. Make sure you are not neglecting romance with an older woman.
It is absolutely essential to keep the romance alive because if not, the monotony of physical connection might fade away, and both of you will grow apart.
The romance brings the emotional quotient to this dynamic, and it works as an aphrodisiac. So if you want an absolute answer to how to satisfy an older woman sexually, you might want to start polishing your romantic skills.
Related Reading: 

40 Ideas on How to Be Romantic to Your Wife
9. Rather than being spontaneous, have a plan
Older women might not desire a spontaneous makeout or sex as much as they would love planned intercourse. They find a planned activity useful as they might have to set some time aside for it from their already busy schedule.
It will be best if you can plan a sensual date rather than jumping on their bones and putting them off.
A planned activity will help an older woman focus more on now instead of other million things she needs to do. A dedicated time for sex will help her avoid distractions and enjoy sex with you. Be a good planner; you might get the best sex of your life.
10. Be confident
Lastly, don't be shy. Your woman can be quite intimidating, so you must go past that part and start alluring her into who you are and what you can offer.
Would you be able to understand how to satisfy an older woman sexually if you're not sure of yourself?
You can't, so you have to work on yourself before being confident that you can have the woman you like. Dating older women is exciting and challenging, which makes it so amazing in many ways.
Related Reading: 

20 Things You Can Do To Feel More Confident In A Relationship
Takeaway
As people get older, their bodies and minds undergo so many changes. So it is essential to understand how to please an older woman in a relationship. It takes a little effort, but pleasing older women in bed is not as challenging as you might think. Use the tips mentioned above on how to satisfy an older woman; hopefully, you will do right by her.
Share this article on
Want to have a happier, healthier marriage?
If you feel disconnected or frustrated about the state of your marriage but want to avoid separation and/or divorce, the marriage.com course meant for married couples is an excellent resource to help you overcome the most challenging aspects of being married.
Learn More On This Topic
You May Also Like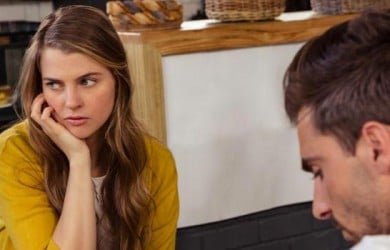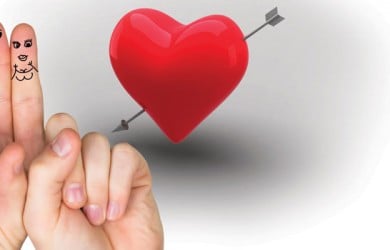 Popular Topics On Married Life