10 Things Every Husband Secretly Wants In Bed
Men are visual creatures. They have prominent visual needs. Visual cues are the easiest and the best way to turn them on!
Did you know this?
Simply put, this is the psychology of men and their sex drive.
At the beginning of romantic relationships and marriages, it is fairly easy to keep things passionate and steamy in the bedroom. There's just an insane amount of attraction that couples have for each other.
But after some years or months in marriage, it's time to learn about what a husband expects from wife in bed.
Are you in a phase of marriage where sexual intimacy is there but it just isn't what it used to be? There aren't any moments where you both just spontaneously have sex in different parts of the house?
This happens in marriage. It's normal. But that doesn't that there's no way to rekindle the passion and excitement into your sex life!
The best way to do this is by learning about what husbands expect from wife in bed, what men like during sex, and sex styles to satisfy your husband! That's it!
Then you can cherry-pick what you'd like to introduce into your sex life and rekindle sexual intimacy with your beloved.
7 Things that wives can do to their husbands in the bedroom
Before delving into what husbands expect from wife in bed, let's just start off with some things to do with husband in bed. These things also include sexual positions to impress your man in bed!
1. Lingerie is always welcome
A specific thing he likes when it comes to sprucing up your sex life and reintroducing some excitement is for you to dress in lingerie.
As already mentioned, men are visual creatures. The easiest and most effective way to immediately get them into the mood is by looking sexually desirable.
Imagine your husband coming back home from work. He enters the bedroom. You're sprawled on the bed in delicate and sexy lingerie. He will instantly get very aroused!
Related Reading: 

How to Impress Your Husband: 25 Ways to Attract Him Again
2. Role-playing is exciting
Another aspect of what husbands expect from wife in bed is role-playing. This is again not something that your beloved may tell you directly.
If you've heard him urging you to call him "Daddy" or "Sir" or something along these lines when you're having sex, there's a high chance he's craving some role-playing in the bedroom.
Role-playing is one of the best ways to turn up the heat in the bedroom. It's something novel. Forget date nights, role-playing will be the most memorable date night ever! Here's a quick video on role-playing ideas:
3. Open-mindedness is great for sexual intimacy
What husband wants from wife is open-mindedness when it comes to experimenting in the bedroom. The sexiest thing that a woman can do for her husband is to be open to experimentation when it comes to sex.
Men love adventurous women. The fact that you're open-minded about new sex positions, locations, role-playing, etc., is in itself a huge turn-on for your man!
As comfortable and pleasurable as the go-to sex positions can be, there is a different type of thrill associated with trying something new in sex.
The best part about experimenting is that when you again have sex in your tried and tested sex positions, it'll feel fresh and exciting.
4. Be a little rough
One of the best things to do to a man in bed is to play rough with him. Men love feeling strong and having their egos stroked. They love to make women feel like they've lost all control over themselves.
Stroke his arms, hold on to him tightly during foreplay and sex. You can even try biting him gently or scratching his back or arms to show that you're so lost in pleasure that you have no control over your actions.
5. Touch yourself (in front of him)
Another thing that drives men absolutely crazy is if they see their women indulging in self-pleasure. The benefits of masturbation for all genders are unparalleled. It's great for health.
Apart from the health benefits, there's also the added advantage of surprising your man visually by masturbating in front of him. Men often think that women don't engage in self-pleasure.
Prove your husband wrong and enjoy your body in front of him. It'll definitely arouse him.
6. Shower together
Another foolproof way to turn men on is to shower (sexy showers) with them. Your husband will love it if you suddenly jump into the bathtub or shower with him.
Have fun lathering each other up! Taking showers together sometimes is a great way to tease men. But of course, make sure to do this when he's in no hurry to leave the house for work!
7. Be loud
What husbands wants sexually is for their wives to be vocal in bed. This doesn't mean that you scream so loudly that in case you have children, they wake up!
No. It's about moaning and submitting to the pleasure you're experiencing in his company. Say his name. Moan. Be a little noisy. He'll love it.
Related Reading:

 Loud Sex and the Biology Behind It
10 things that your man secretly wants in bed
Let's finally delve into what a husband expects from wife in bed:
1. Guide him in sex
The husband and wife relationship in bedroom is a core aspect of having a healthy married life. Often, men want their women to lead them in the bedroom.
Your husband wants to make sure that you're enjoying the sex as much as he. So, help him help you! Tell him how you want him to make sure that you enjoy sex! Give him specific directions while having sex. He'll love it.
2. Dominance is always welcome
Engaging in some dominance in sex positions is something men crave. Men love to feel like leaders. It's true. So, engaging in role-playing where he's the dom and you're the sub is fantastic.
Wives submit to your husbands sexually. Your husband will appreciate your effort in sprucing things up in the bedroom. Allow him to lead you into pleasure. Submit to him.
3. The dreamboat ejaculation
So, what do guys secretly like in bed but will never ever tell you directly? It's the dreamboat ejaculation. Your husband most probably loves the idea of ejaculating on you.
He may not say it because he thinks that it might offend you. But the idea of ejaculating on some part of your body (chest, stomach, back, etc.) is very arousing for men. So, consider this.
4. Quickies are fun
Men love quickies. It's quick, rough, spontaneous, and exciting. So, if you're in the mood to get dirty with your man, let him know through some visual cue!
Spontaneous quickies are an easy and fun way to make things exciting sexually. Maybe an early morning quickie or a shower quickie or mid-day quickie! Whatever floats your boat!
Related Reading: 

25 Ways to Get Him in the Mood
5. Go down on him
How to rock his world in bed? Incorporate more oral sex into your sex life if you haven't already! There's nothing that men love more than when their women voluntarily and enthusiastically go down on them.
If you initiate oral sex frequently, he will also feel encouraged to go down on you! Frequent oral sex is a wonderful way to incorporate more passion and excitement in your sex life.
6. His favorite sex positions
What a husband expects from wife in bed is curiosity about his favorite sex position (s) in bed. Doggy style is well-loved. But the best thing you can do is directly ask your husband about his favorite sex positions.
Having open conversations about preferred sex positions shows that you're enthusiastic about keeping things fresh and spicy in the bedroom.
7. Change the location
Another important part of what husband expect from wife in bed is the location. Yes, the bedroom is a great place to have sex. For sure!
But, it's not the only appropriate location in the entire house to be sexually intimate. If you and your beloved only have sex in the bedroom, it's high time to consider other probable locations to have a sexy time!
8. Initiate sex
You initiating sex is another very important aspect of what your husband really wants in bed. Usually, men initiate sex.
But think about this: you're both equals in your marriage. So, why just wait for your beloved to initiate sex? Take control. Initiate sexual intimacy.
Men find it incredibly attractive when their wives initiate sex and take control!
9. Make love to him
What husbands expect from wife in bed? Well, apart from the exciting role-playing, dominance, roughness, or leadership, men also enjoy making love with their women.
You don't always have to be tough or exciting in the bedroom. Sometimes, some simple and delicate vanilla sex is also welcome.
10. Foreplay rocks
Foreplay is what husbands expect from wife in bed. Men also love foreplay. Tease your man. You can indulge in randomly teasing him sexually throughout the day. This can build up to some mind-blowingly intense sex at night!
Conclusion
Now that you're well-acquainted with what husbands expect from wife in bed, what's stopping you? Go ahead and try out a few of these aforementioned tips! Take control and rekindle your sex life!
Share this article on
Want to have a happier, healthier marriage?
If you feel disconnected or frustrated about the state of your marriage but want to avoid separation and/or divorce, the marriage.com course meant for married couples is an excellent resource to help you overcome the most challenging aspects of being married.
More On This Topic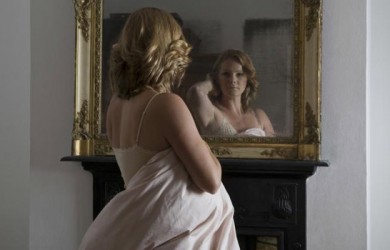 You May Also Like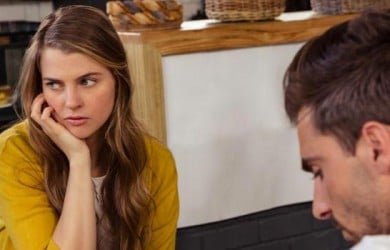 Popular Topics On Married Life