What Is BDSM Relationship, BDSM Types, and Activities?
With the worldwide phenomenon of Fifty Shades of Grey, more people have become introduced to the idea of BDSM. How close is the real deal to what they present in the book and movies? Perhaps you wonder if BDSM or bondage dating is for you?
Before you engage in a dominant and submissive relationship, you might want to understand the scope of BDSM activities and choose what attracts you. Read on to get more familiar with BDSM definition and the types of BDSM relationships.
What is a BDSM relationship?
What does BDSM stand for? BDSM can be interpreted as an acronym for any of the following abbreviations B/D (Bondage and Discipline), D/S (Dominance and submission), and S/M (Sadism and Masochism).
Activities within a BDSM relationship involve participants engaging in complementary, but unequal roles, hence the terms dominant and submissive. The power exchange in the BDSM relationship is such that the sexually dominant party controls the one with the submissive role in a relationship.
A BDSM couple has a wide variety of erotic practices to choose from. Mainstream culture may paint a picture of it being hardcore and kinky. However, although there is nothing wrong with that, it is more than that. It includes bondage, hair pulling, spanking, role-play, etc. It can be as intense as you prefer. That is why the informed consent of both the partners is so significant.
Types of BDSM
In a BDSM relationship, the erotic intensity comes from the exchange of power. The list of types of BDSM is never fully comprehensive as there are always ways to combine the kinds and create a different dynamic. We have selected the most common types to share with you, having in mind that there can always be more types added.
1. Master-Slave
One person is taking charge of the other, and the intensity of control varies. Depending on where they are on the dominance-submissiveness spectrum, we could be talking about:
Service submission

where it is about making the dominant partner's life easier by providing different services (cooking, cleaning, etc.) and, but not necessarily, having sex.

A sexual submissive relationship

is when the dominant persona is taking charge and giving sexual orders to the submissive partner.

Slaves as submissives

prefer a high intensity of control that could involve outsourcing many life decisions to the dominant persona, including what to wear or eat.
2. Littles – Caregivers
The main trait is that the dominant is the caregiver, while the submissive wants to be cared for and nurtured.
3. Kinky role-play
Teacher/student, priest/nun, doctor/nurse, etc. The options are endless.
4. Owner – Pet
This BDSM relationship manifests in the dominant persona taking charge of the submissive as though they are an animal they take care of and discipline.
5. Professional Dom or Sub
Some people offer their services as Dominant or Submissive partners. This can take many forms, but it is a kind of relationship that can be transactional (money can be one of the currencies, as can be some services as listed above).
6. Internet Submission
The main characteristic of this BDSM relationship is its virtual nature. Although it is maintained online, it feels real and can be more than enough for some people. Also, the relationship can grow into an in-person one if both parties desire it.
7. Sexual Sadism/Masochism
To clarify, sadism refers to deriving pleasure from inflicting pain, while masochism is when you have pleasure from experiencing pain. The answer to how to please a masochist or a sadist will depend on whom you ask. Each couple can choose what suits them best – bondage relationship, knife play, clamps, etc. Approach with caution and clear agreement on both ends.
Is BDSM healthy?
If you are wondering how common is BDSM, you might be interested in the results of a 2005 study done by Durex. It shows that 20% of people globally and 36% in the US have used masks, blindfold, or other forms of bondage.
Perhaps you worry- Is BDSM healthy? Rest assured. Well, it is not a pathological symptom or sign of sexual difficulties. It is simply a sexual interest people have.
How to introduce BDSM in a relationship?
Knowing your partner, think about the best setting, timing, and wording to use. Start small and introduce the topic by sharing, at first, playful ideas they would be more inclined to try. BDSM doesn't equal pain, although that might be a mainstream opinion. Try to help them understand the options to choose from before they make a decision.
Furthermore, consider opening this conversation in a sex therapist office. Some couples feel more comfortable having an expert lead them by communicating about the BDSM boundaries and needs.
BDSM tips
The most important is to keep it consensual and respectful. The more you communicate about what feels good and what is off the table, the better the experience will be for both of you.
If you wonder how to find a BDSM partner, we recommend first to do some research and understand your desires and boundaries. What are you looking for and how far are you willing to go? You can go as heavy as you desire as long as it is consensual. When you are ready, there are communities, apps, online, and in-person places where you can meet people interested in BDSM relationships.
Try different things that seem appealing to figure out what works for you. Have a safe word and emergency measures in place to feel protected.
Stay safe
BDSM relationship can be any form of control and power distribution you desire, as long as it is consensual. BDSM encompasses many different types and goes from light to heavy erotic activities. It is a natural sexual interest that is not related to pathology or sexual difficulties.
In the video below, Evie Lupine talks about 5 types of BDSM play that people assume to be safe that they really are. For instance, choking requires a lot of breath play. Technically, the recommended way to do so is not by restricting breath but by compressing the blood vessel around the neck. Learn more and stay safe:
Try BDSM activities that seem appealing to you. Have fun, continue exploring, communicate often and honestly, and stay safe.
Share this article on
Want to have a happier, healthier marriage?
If you feel disconnected or frustrated about the state of your marriage but want to avoid separation and/or divorce, the marriage.com course meant for married couples is an excellent resource to help you overcome the most challenging aspects of being married.
Related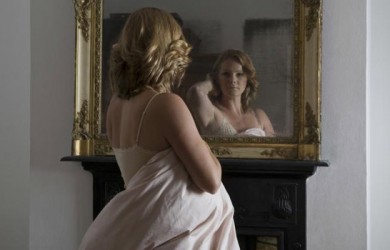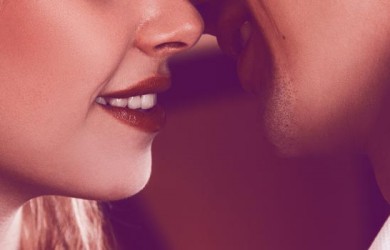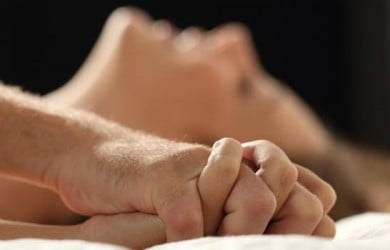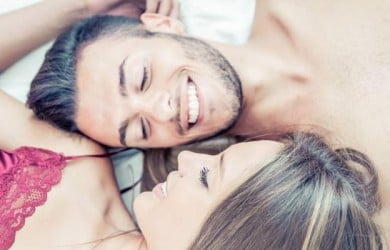 Recent