What Is BDSM Relationship, BDSM Types, and Activities?
With the worldwide phenomenon of Fifty Shades of Grey, more people have become introduced to the idea of BDSM. How close is the real deal to what they present in the book and movies? Perhaps you wonder if BDSM or bondage dating is for you?
Before you engage in a dominant and submissive relationship, you might want to understand the scope of BDSM activities and choose what attracts you. Read on to get more familiar with the BDSM definition and the types of BDSM relationships.
What is a BDSM relationship?
What is BDSM? What does BDSM stand for? BDSM can be interpreted as an acronym for any of the following abbreviations B/D (Bondage and Discipline), D/S (Dominance and submission), and S/M (Sadism and Masochism).
Activities within a BDSM relationship involve participants engaging in complementary but unequal roles, hence the BDSM terms dominant and submissive. The power exchange in the BDSM relationship is such that the sexually dominant party controls the one with the submissive role in a relationship.
A BDSM couple has a wide variety of erotic practices to choose from. Mainstream culture may paint a picture of it being hardcore and kinky. However, although there is nothing wrong with that, it is more than that. It includes bondage, hair pulling, spanking, role-play, etc. It can be as intense as you prefer. That is why the informed consent of both partners is so significant.
Related Reading: 

Importance of Sex in a Healthy Relationship
History of BDSM
Frankly, BDSM is as old as intercourse. This closed-door culture has its roots in Mesopotamia, where the Goddess of Fertility, Inanna, whipped her human subjects and caused them to do a frenzy dance. This painful whipping caused intercourse and led to pleasure amidst the dance and the moans.
The ancient Romans also believed in flogging, and they had a Tomb of Flogging where women flogged each other to celebrate Bacchus or Dionysus, the God of Wine & Fertility.
Besides, the ancient scriptures of the Kama Sutra also explain the practice of biting, slapping, gnawing, etc.
Furthermore, throughout the middle ages, flagellation was popular and was based on the idea of extreme love and passion. It was also believed to help people get rid of evils and sins.
Towards the 18th and 19th century, Marquis de Sade produced literary works that were full of aggression and violence. His works were often described as sadistic.
In addition, Venus in Furs, written in 1869 by Leopold von Sacher-Masoch, Fanny Hill (also known as Memoirs of a Woman of Pleasure) by John Cleland in 1748, enabled a strong sexual culture.
Going forward, in the early 20th century, roughly around the 1940s and 1950s, the publication of sex magazines gave the world exposure to leather, corsets, high heels. The pictures showed women wearing latex dresses with hands cuffed behind them as they are being beaten.
What BDSM is currently was also prevalent in every era,, and with the passage of time, more social connectedness, more exposure, and with the courtesy of the internet, people sharing such interests united and spread the culture further.
Related Reading: 

Why Women Enjoy Submissive Sex
Types of BDSM play
In a BDSM relationship, the erotic intensity comes from the exchange of power. The list of types of BDSM is never fully comprehensive as there are always ways to combine the kinds and create a different dynamic. We have selected the most common types to share with you, having in mind that there can always be more types added.
Master-Slave
One person is taking charge of the other, and the intensity of control varies. Depending on where they are on the dominance-submissiveness spectrum, we could be talking about:
Service submission where it is about making the dominant partner's life easier by providing different services (cooking, cleaning, etc.) and, but not necessarily, having sex.

A sexual submissive relationship is when the dominant persona is taking charge and giving sexual orders to the submissive partner.

Slaves as submissives prefer a high intensity of control that could involve outsourcing many life decisions to the dominant persona, including what to wear or eat.
Littles – Caregivers
The main trait is that the dominant is the caregiver, while the submissive wants to be cared for and nurtured.
Kinky role-play
In the sexual world, kinky stands for unusual things. You can choose non-conventional role plays like teacher/student, priest/nun, doctor/nurse, etc. The options are endless.
Check out this quiz that will help you understand what kind of kink do you prefer:
Owner – Pet
This BDSM relationship manifests in the dominant persona taking charge of the submissive as though they are an animal they take care of and discipline.
Professional Dom or Sub
Some people offer their services as Dominant or Submissive partners. This can take many forms, but it is a kind of relationship that can be transactional (money can be one of the currencies, as can be some services as listed above).
Internet Submission
The main characteristic of this BDSM relationship is its virtual nature. Although it is maintained online, it feels real and can be more than enough for some people. Also, the relationship can grow into an in-person one if both parties desire it.
Sexual Sadism/Masochism
To clarify, sadism refers to deriving pleasure from inflicting pain, while masochism is when you have pleasure from experiencing pain. The answer to how to please a masochist or a sadist will depend on whom you ask. Each couple can choose what suits them best – bondage relationship, knife play, clamps, etc. Approach with caution and clear agreement on both ends.
Related Reading: 

Exciting Couple Role Play Ideas to Spice up Your Relationship
Is BDSM healthy? How many people practice BDSM?
If you are wondering what is BDSM and how common is BDSM, you might be interested in the results of a study about how many people are into BDSM. It shows that nearly 13% of people in the USA engage in playful whipping while role playing is practiced by approximately 22%.
According to another Journal of Sexual Medicine, nearly 69% of people have either performed or fantasized about BDSM.
Perhaps you worry- Is BDSM healthy?
People who practice BDSM or kink know what is BDSM fully before they practice it. Hence, they are known to be more extroverted and less neurotic. They are less sensitive towards rejection and can balance their emotions quite well.
Rest assured. Well, it is not a pathological symptom or sign of sexual difficulties. It is simply a sexual interest people have.
Related Reading: 

How Important is Sex for Women

 
Is BDSM still considered a medical disorder?
Is BDSM normal?
Sexual masochism in milder forms, often called BDSM, is a normal preference and cannot be called a disorder. In fact, it can help build a sexual repertoire with a partner and understand each other's needs better. BDSM provides fluidity of identity and gender and is great for exploring the diversity of sex.
However, sexual masochism disorder is, indeed, an issue and falls under psychiatric sexual disorders. It must also be noted that to be considered a disorder; the problem should persist for more than 6 months. Besides, if such a sexual choice causes the person to dysfunction or stress, it can be considered a disorder.
Related Reading: 

How Important Is Sex for a Man

 
Importance of BDSM communication, consent, and safeword
Using submissive or dominant ways for sexual arousal clearly depends on the consent of two mature individuals.
Consent is a fundamental tenet for what BDSM is because consent is what distinguishes the participants from the psychotic individuals. Not just this, to amplify the message of consent, the BDSM has come up with the motto of "Safe, Sane, and Consensual (SSC)" and "Risk-Aware Consensual Kink (RACK)."
There, the participants need consent or informed agreement from each other for a BDSM to be safe, mutual, and successful.
When it comes to what is BDSM, safewords also act as an important attribute to tell the partner when to stop. Safewords are code words decided beforehand that can be used during the practice to communicate that the other partner is reaching the moral boundaries.
Some of the safewords to use are:
In this, saying different colors of the traffic light have different meanings. For example:
Red means to stop immediately.

Yellow means to slow down the activity.

Green means to continue, and you are comfortable.
Another list of safewords can be anything out of the ordinary that is not used in the general conversation by the couple like pineapple, table, box, paradise, fountain, etc.
Communicating your needs and boundaries is indispensable in a relationship. When it comes to what is BDSM, that includes humiliation play, spanking, flogging, etc., which makes communication all the more necessary.
Such communication not only adds to your kinky play but also builds trust and intimacy.
Related Reading: 

Why Do People Have Sex
How to introduce BDSM in a relationship?
Knowing your partner, think about the best setting, timing, and wording to use for a healthy BDSM.
Start small and introduce the topic by sharing, at first, playful ideas they would be more inclined to try. BDSM doesn't equal pain, although that might be a mainstream opinion. Try to help them understand the options to choose from before they make a decision.
Furthermore, consider opening this conversation in a sex therapist office. Some couples feel more comfortable having an expert lead them by communicating about the BDSM boundaries and needs.
So, how BDSM sex works in relationships? Well, considering this practice clearly works around power exchange, it is important that both the partners fully understand the concept before voyaging further.
BDSM works on both pleasure and pain. So, it can only work if both partners are fully consenting to the idea. With different role-play, couples can try a bit of this to make it work and keep it fun.
Related Reading: 

The Role of Sex in Relationships
How to explore BDSM sex (Roleplay)
BDSM sex typically requires roleplay which means the partners need to act a particular scene, situation, or character. The roleplay can be impromptu or can be decided well in advance by the couple.
Let's check out some of the BDSM roleplay ideas:
Teacher and student

Doctor and patient

Handyman and housewife

Burglar and victim

Boss and employee

Client and stripper

Master and slave

Human and pet
Related Reading: 

Best Hot Sex Games for Couples
Social etiquette and BDSM
Considering BDSM involves full participation of the partner, it is important to fix a unique set of values that suit both the partners. Therefore, the common beliefs are based on cultural setups, religious attitudes, and good practices.
In BDSM, these protocols include how you address your submissive partner when to ask for permission, how to address the dominant and submissive partner, etc. These etiquettes are often recommended along with social norms for achieving the right balance.
Some of these protocols include:
Understanding the limits of your desires and being thorough about them

Giving truthful answers

Refraining from asking kinky/ inappropriate questions unless it's your partner

Respecting the collared submissive and asking for permissions

Respecting choices
Related Reading: 

Kinky Sex Ideas for a Thriving Sex Life
BDSM and the law
The legality of BDSM varies from country to country. In the case named Lawrence v. Texas in the United States, the Supreme Court ruled that the very basis of BDSM is pain and not injury. Therefore, the legality cannot be ruled out unless there is any infliction of injury.
Later, in the case of Doe v. Rector & Visitors of George Mason University, the Court ruled that such practices are beyond constitutional rights. The purpose of this ruling was to provide equality to females who predominantly act as submissive.
BDSM is legal to practice in Japan, Netherland, Germany, while in some countries like Austria, the legal status is unclear.
BDSM tips- How to engage in BDSM safely
The most important is to keep it consensual and respectful. The more you communicate about what feels good and what is off the table, the better the experience will be for both of you.
If you wonder how to find a BDSM partner, we recommend first doing some research and understanding your sexual desires and boundaries. What are you looking for, and how far are you willing to go? You can go as heavy as you desire as long as it is consensual. When you are ready, there are communities, apps, online and in-person places where you can meet people interested in BDSM relationships.
Try different things that seem appealing to figure out what works for you. Have a safe word and emergency measures in place to feel protected.
BDSM FAQs
BDSM has a lot of questions hovering around it, and the lack of knowledge makes people question its validity. Here are a few questions answered:
What does each letter of the term stand for?
To understand what is BDSM, let's know what it stands for. BDSM is an acronym for different sexual practices falling under the same umbrella. BDSM stands for Bondage and Discipline, Dominance and Submission, Sadism, and Masochism.
What does dominant & submissive mean in sexual activities?
While carrying out such BDSM practices, submissive and dominant relationships mean that one partner plays the dominant role while the other partner plays the submissive role. This is irrespective of gender.
Also, it is not necessary that the dominant partner is the same in real life or the BDSM submissive partner really has a submissive personality. These are just roles to play.
How to start BDSM with a partner?
It is important to dig into your thoughts and understand your fantasies unabashedly. Once you are clear about them, you can communicate them to your partner and see how far along they want to go.
Will my partner or I be hurt?
BDSM involves pain. However, there is a thin line between the level of pain you desire and the amount of pain you might experience. Hence, you must clearly communicate with your partner and implement safewords for BDSM safety before you venture into the zone.
In the video below, Evie Lupine talks about 5 types of BDSM play that people assume to be safe than they really are.
For instance, choking requires a lot of breath play. Technically, the recommended way to do so is not by restricting breath but by compressing the blood vessel around the neck. Learn more and stay safe:
Can single people practice BDSM?
Yes. They just need to find the right partner to match their wavelength and have the BDSM communication beforehand. For example, if one wants to play dominant, the other must be willing to have submissive sex. Else it could be a risky powerplay.
Takeaway
BDSM relationships can be any form of control and power distribution you desire, as long as it is consensual. BDSM encompasses many different types and goes from light to heavy erotic activities. It is a natural sexual interest that is not related to pathology or sexual difficulties.
Try BDSM activities that seem appealing to you. Have fun, continue exploring what is BDSM, communicate often and honestly, and stay safe.
Share this article on
Want to have a happier, healthier marriage?
If you feel disconnected or frustrated about the state of your marriage but want to avoid separation and/or divorce, the marriage.com course meant for married couples is an excellent resource to help you overcome the most challenging aspects of being married.
Learn More On This Topic
You May Also Like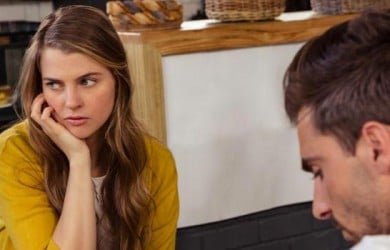 Recent Articles
Popular Topics On Married Life