What Is the Biggest Turn-on for Women in a Relationship?
Do you want to know the biggest turn-ons for women? Learning what turns on a woman can help you romance the girl of your dreams, reignite the fire in your marriage, or help you in the dating scene.
For some women, being turned on is about being helped or spoiled in some way. For others, it's all about physical prowess. Still, others prefer to be stimulated mentally before their body follows suit.
With so many different avenues of arousal, what turns women on the most? Before we answer that, let's look at what does "turn me on" really mean when a woman says it?
What does 'turn me on' mean?
If you find yourself wondering what does 'turn me on' mean, you're in the right place.
Turn-ons are different for every woman, but generally, to turn someone on means to:
Arouse sexual interest

Engage in foreplay

Stimulate their mind, or

Excite their senses
Also Try: What Turns You On? Quiz
30 biggest turn-ons for women
What turns on a woman? Keep reading for 30 emotional and physical turn-ons for women as well as what to say to a girl to turn her on.
Emotional turn-ons for women
No matter your reason for wanting to know what turns women on, we've got you covered. If you really want to win her heart, you'll start in what some people call the biggest erogenous zone: Her mind!
Here is a list of turn-ons if you're looking to spark an emotional connection with a girl.
1. Complimenting her
First up on this list of turn-ons is plain old compliments.
It may sound basic, but who doesn't love flattery- especially coming from someone you care about?
Turn on your girlfriend by complimenting her on her looks, intelligence, and favorite personality traits of hers.
2. Communication
One of the biggest turn-ons for women is a partner who can communicate.
Communication deepens connection. It also helps couples squash arguments on the spot and has been shown to improve sexual intimacy.
Related Reading: Solid Communication Is the Key Element of Every Relationship
3. Making her feel important
What turns a girl on is feeling like she's number one in your life. There is nothing sexier than knowing your partner would do anything to make you happy.
4. Listening to her
The biggest turn-on for girls is a partner who can listen. This means putting away your phone or any other distractions that might be keeping you from giving her your full attention.
5. Sharing your fantasies
Another turn-on for girls is sharing their fantasies. This is also a naughty way to gain insight into each other's deepest thoughts. It also makes for great mental foreplay.
Related Reading: 25 Most Common Sexual Fantasies
6. Helping out around the house
When asked what turns on a woman, some women may respond "When my partner folds the laundry!" or "When my spouse takes care of the kids so I can relax."
But are these really things that turn girls on?
For some women, they are. Why? Because caring gestures make women feel emotionally connected to their spouses, we all know that some of the best sex comes from partners with deep emotional bonds.
7. Verbal teasing
What turns women on? Dirty talk.
The specific words that turn women on will depend on your wife. Start with something simple and naughty. Send her a frisky text telling her what you want to do to her when she gets home. You can ramp things up or keep them vague but suggestive based on how she responds.
Learning what to say to a girl to turn her on can take some time, but with a little practice, you'll be whispering her fantasies in her ear in no time.
8. Knowing how to express yourself
Knowing what to say to a girl to turn her on is about more than just dirty talk, it's about knowing how to express yourself emotionally and physically. This means sharing both your feelings and your fantasies with her.
9. Being a family man
One of the biggest turn-ons for girls is watching their husbands caring for their children. It isn't a physical turn-on but a heightened emotional response that makes her want to be closer to you.
10. Flirting with her
Flirting is all about knowing what to say to a girl to turn her on. It's a fun and sexy way to let your wife know how much you want her.
Whether you flirt with her in public or over text, you're sure to spark a fire in her.
11. A sense of romance
What turns a girl on is a man who knows how to romance her. Take her out for dinner, buy her flowers, or pretend like you're taking her out for the first time and you're really trying to impress her.
12. Being genuine with her
The more stable your relationship, the bigger the turn-on. When you're stable and genuine with your spouse, she feels free to be as wild as she wants without judgment.
13. Setting the mood
Another of the biggest turn-ons for women is setting the right mood when you're trying to initiate something sexy. Put some music on, light candles, and show her she's in for a wild night of romance.
14. Holding her hand
Hand holding is a sweet way to show your girlfriend you love her. It also boosts oxytocin, decreases stress, and gives her a sexy sense of security.
15. Being a gentleman
What turns on a woman? Be a gentleman when you're around her. Pull out her chair, open doors for her, or give her your jacket when it's cold. These speak to good old-fashioned manners, which are very sexy.
Related Reading: 15 Ways on How to Be a Gentleman in Relationship
Physical Turn-Ons for Girls
So what turns a girl on physically? It might surprise you to know that physical turn-ons for a girl don't always involve touching her below the waist. Sometimes they don't involve touching her at all.
Keep reading this list of turn-ons to find out the biggest physical turn-ons for a girl.
16. Being a good kisser
What's in a kiss? Everything, apparently!
Kissing (and kissing well, we should add) is one of the biggest turn-ons for women.
The Journal of Evolutionary Psychology found that women are more likely to be sexually attracted to a man if he is a good kisser.
So the next time you lay one on your partner, make sure it's slow and sexy – and don't use too much tongue.
17. Make the first move
Women are no strangers to making the first move sexually, but that doesn't mean she always wants to be the one calling the shots.
Women love feeling desired by their partner, so next time you're in the mood, boost her confidence by making the first move and letting her know you just have to have her.
18. Maintaining eye contact
One of the sexiest things that turn girls on is eye contact. Sharing a gaze during your most vulnerable moments is revealing and exciting all at once.
What really turns women on about this is the heightened sense of intimacy that comes from eye contact. An ERP study confirms this, stating: "intimacy between two individuals is fully realized only by mutual gazing."
19. Being a giving husband
One of the biggest turn-ons for women is being a giving husband – between the sheets.
Selfish lovers are the worst. They're always headed for the finish line without a thought as to whether their partner is even remotely revved up.
The biggest turn-on for girls is knowing that you want to make sure she is satisfied in bed. This means taking your time with kissing, foreplay, and letting your pleasure be her pleasure for the evening.
20. Words that turn a woman on and off
Phrases and words that turn a woman on can heighten a sexual encounter. Just know that there are also words that turn women off. Many may find sexual slang terms to be highly offensive, so don't be afraid to ask your wife what words are off the table before you start trying to talk dirty.
21. Kissing her on the neck
The neck is one of the seven erogenous zones on a woman.
Erogenous zones refer to areas of the body that are especially sensitive to sexual stimulation.
The nape of the neck (AKA the back/base of your neck) was ranked higher by women for sexual stimulation than even the breasts or nipples. Clearly, this area is not to be ignored!
Related Reading: Kissing Techniques – How to Kiss Better
22. Picking her up
Being picked up is a turn-on for girls, especially when you're putting them somewhere sexy so you can kiss them, like on the hood of your car or the kitchen countertop.
23. Spending time with her
One of the biggest turn-ons for women is spending quality time together. Research shows that couples who spend time together on regular date nights have less stress (which leads to better sex) and higher rates of sexual satisfaction.
24. Having a sense of humor
Having a great sense of humor is one of the biggest turn-ons for women.
Research shows that couples who laugh together feel more supported and satisfied in their relationship.
Feeling supported by her partner allows a woman to let loose in and outside of the bedroom.
25. Knowing what to do with your hands
Studies show that women often report lower rates of sexual satisfaction earlier in their relationship and higher sexual satisfaction later in a marriage.
Not only is this because she's become more comfortable with her spouse, but it's because they have learned how, when, and where to touch her.
Knowing what to do with your hands and how to touch your wife is one of the biggest things that turn girls on.
26. Approach sex appreciatively
In a study about what promotes female orgasm, women reported that mutual sexual initiations, good technique, and a relationship where sex was approached openly and appreciatively were key factors in the female orgasm.
27. Giving her a massage
Physical touch is one of the biggest turn-ons for women. Plus, research shows that physical affection, such as receiving a massage, hugging, or holding hands, is strongly related to partner satisfaction.
Check out this video to understand the massage points to turn her on:
28. Not being afraid of a little help
What turns women on the most is a man who isn't afraid of a little battery-operated helper.
Using intimate toys can be a big turn-on for girls. They can be especially helpful for women who have difficulty reaching orgasm. So, don't be intimidated by toys – be excited by them!
29. Touching her legs at scandalous times
What turns on a woman? Spontaneity!
Feeling like you're going to be caught doing something naughty can be a huge turn-on for girls, so the next time you're out for dinner, slide a hand up her thigh under the table and see how she reacts.
30. Being confident
One of the biggest turn-ons for women is confidence.
It's great to ask a girl if she's enjoying something, but you don't have to ask her every five seconds. Just listen to her cues. Is she breathing heavily? Does her body seem to be reacting to what you're doing?
Not having to ask every two minutes whether your wife enjoys what you're doing shows confidence and lets her know she's in good hands – literally.
Conclusion
Turn-ons for women will vary from person to person. What one girl likes isn't necessarily going to be a turn-on for the next.
What turns women on the most physically are eye contact, sexy teasing, and knowing the right naughty words that turn women on.
What turns on a woman isn't always sexual. What turns a girl on is communication. Talk to her about what she likes and listen to her needs and desires.
By starting with her mind, you'll develop a deeper connection that will make your physical interaction that much more enjoyable.
Overall, the biggest turn-on for girls is confidence, a willingness to learn, love, and generosity between the sheets.
Share this article on
Want to have a happier, healthier marriage?
If you feel disconnected or frustrated about the state of your marriage but want to avoid separation and/or divorce, the marriage.com course meant for married couples is an excellent resource to help you overcome the most challenging aspects of being married.
More On This Topic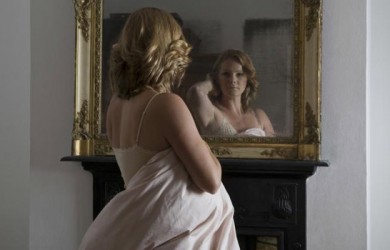 You May Also Like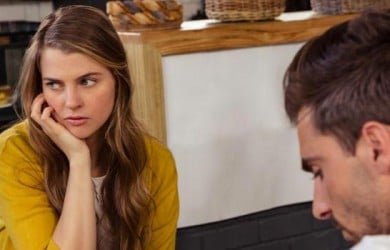 Popular Topics On Married Life