What Are the 4 Relationship Bases?
When it comes to relationships, some phrases are prevalent among youngsters. The phrases are commonly known as baseball metaphors and describe relationship bases.
People have used baseball metaphors for the past fifty years when discussing sex or their relationship status. So, even if you have never played baseball before, there are fair chances you must have used or heard the metaphors used to describe your love life.
When it comes to sexual intimacy, the four relationship bases are broken down into the first, second, third, and fourth bases. These relationship bases are discussed in detail in the following sections.
What are the bases in a relationship?
What are the relationship bases? Teenagers and young adults mostly use the sexual bases system, but if you talk about "getting to fourth base," even a baby boomer will understand this means sexual intercourse.
Relationship bases are a global coding system for marking intimacy degrees as you become more involved with your partner.
4 Sexual bases of a relationship
Here are 4 bases of relationship described in detail to clarify how they define the level of intimacy in a relationship.
1. First base (Kissing)
The first base meaning is the kissing base. It is the first point of action as you head around the baseball diamond.
If you were to confide in your best friend that you went to first base with the new guy you just started dating, it would imply deep, or french kissing, with tongues. Most people would not use the first base metaphor when speaking about air kisses, light kisses on the cheeks, or a dry peck on the lips.
No, the first base meaning is a fantastic session of kissing (no more than that at this point in the baseball game!), with lots of open mouth kisses and excitement building.
Please don't assume that because this is the first base of dating bases that it is something to skip over or rush through.
Kissing can be an extremely sensual experience, where you want to linger and savor each other. The first base of the relationship bases is delicious so take your time at this stage.
Related Reading: 

Top 7 Reasons Why Kissing Is Super Important in a Relationship
2. Second base (Manual Stimulation)
When you go to the second base, things are heating up. Most people understand that second base in dating means touching above the waist.
Breasts will be fondled, either outside the clothing or inside the dress. Caressing the breasts, perhaps even with the bra off!
For heterosexual adolescent boys, the second base in relationship bases, where they see, feel and fondle breasts, can feel like paradise. It's the moment they have been waiting for since their first glimpse of erotic materials.
Related Reading: 

How to Be More Sexual: 14 Stimulating Ways
How many dates before second base?
The answer depends on the age of "baseball players," their culture, and their attitude toward their bodies and sexuality. In general, the younger the two people, the more dates they will have before hitting second base in the game of sexual bases.
People just looking for a hookup might run through the four bases of a relationship in one evening, so they would be getting to second base sooner.
Watch this video to understand relationships between sex and imagination.
3. Third base (Oral stimulation)
Now things are getting more intimate and more sexual. The third base in relationship bases means fondling below the waist for men and women.
This can be outside one's clothing, so caressing through pants or underpants, or discarding all clothing and stimulating each other using fingers or mouths. Getting to the third base implies a deeper degree of sexual contact, certainly more advanced than the first or second base.
The third base stops short of penis penetration but does imply penetration by fingers, tongue, and sex toys.
4. Fourth base (Home run)
In baseball, the fourth base is "home." In relationship bases, getting to the fourth base means full-fledged sexual intercourse.
This can also feel like home to many, with all the pleasure and comfort that implies. Whether you get to home base on your first date or your tenth depends on the two of you.
Just make sure that getting to home base is consensual and safe. It is important to converse about consent, ensuring both partners are sober and willing.
It is equally important to practice safe sex techniques so that no one ends up with a sexually transmitted disease or pregnant.
Now that we have looked at these relationship bases, let's talk about how they come into play in the world of love and romance.
Romantic bases
The four bases of sex are the same whether you are having a casual hookup or looking for a serious relationship.
The main difference is that the romantic bases may take a longer time to run through. In other words, these relationship bases are seen as love bases when the partners are looking for a deep connection, not just a one-night stand.
So going from first base to home base may be a long process for the two who want to take things slowly to build a long-term relationship.
The timeline in running the bases
The notion that there is some specific timing for moving through the relationship bases is invalid. Each couple moves through the bases in sexuality as they see fit.
Going too slow or too fast is an individual perspective. No magic formula or calendar tells you how you must progress through the relationship bases.
Don't follow some arbitrary rule expecting it to win a person's heart by delaying or, for that matter, having sex before you're comfortable.
Do what is comfortable for you. If your partner does not wish to respect your rhythm? Find another partner!
Because we are talking about sexuality here, let's not forget the importance of protecting our physical and partner's physical health. As we go through the relationship bases, we must have the "have you been tested?" conversation.
You may even wish to both go to a clinic to be tested for sexually transmitted diseases before you hit your home run. Even if you both test clean, it is advisable to continue using condoms until you commit to a monogamous, trusting relationship. Then, moving through the couples' bases will be worry-free!
Other baseball metaphors for sex
Here are some other baseball metaphors you may hear when talking about sex. Fun wordplays from the dugout!
Grand slam –

Those looking to excel at sexual baseball strive for the grand slam. A grand slam is sexual intercourse with the female

having an orgasm

. A Grand Slam can also refer to anal intercourse.

Balk –

A balk is a premature ejaculation. Some also refer to this as a ball.

Strike out –

A strike out is when you don't get a kiss at the end of the evening. You didn't even get to first base!

Double header –

A double header consists of two rounds of intercourse in one night. Peanuts and popcorn are not necessarily included!

Sacrifice fly –

A sacrifice fly is a buddy who "takes one for the team" to ensure you end up with the girl of your choice for the evening, akin to a "wingman." In other words, your buddy hits on the less-desirable girl so that you can score with the more desirable one.

Picked off –

When your sexual activity is interrupted by a third party (such as a parent, roommate, or child), you are picked off.

Walk-

A walk is considered a sympathy move and is typically reserved for first base only. It occurs when your date allows kissing even though they are not attracted to you. How can you tell? By the lack of passion in the kiss.

Playing the field

– Dating several people simultaneously and not committing to just one partner.

Pitcher-

In male homosexual sex, the man who is penetrating.

Catcher-

In male homosexual sex, the man who is being penetrated.
In today's modern era of sexuality, many people think referring to baseball metaphors to categorize sex is ridiculous. They are rethinking how we move towards intimacy and find set relationship bases unnecessary to mark where one is in a relationship.
While it is true that using code terms to talk about sex seems a bit silly, at the same time, it can be fun to be light-hearted now and then when we talk about a serious subject which is sex.

Things to consider before moving to the next base
The physical attraction might be overwhelming when you are in a romantic relationship. But here are some things you need to understand before moving forward to the next base.
If you don't feel comfortable, do not move on to the next base for the sake of it. Please don't feel compelled to do anything unless you want it.

Think before moving to the next base. Decide what it means to you. Do you want to keep the relationship for a long time, or are you just fooling around? Just be sure.

Hygiene should be a priority. If your partner wants you to move to third base and comes off as hygienic, don't be afraid to say no.

If you don't want to go for the fourth base, but your partner keeps pushing it, they might be interested in physical intimacy. Be sure if you want a one-night stand or not.

At any relationship base, you can deny moving on to the next one without any explanation. Don't be afraid to express your feelings at any point.
FAQs
Are relationship bases real?
As stated above, the relationship bases are real, but please remember every relationship moves forward at its own pace.
These relationship bases are real, but you don't need to define these as per others. While others may take time, you might experience them sooner.
Refrain from measuring your relationship on these bases.
Is the baseball analogy of relationships still popular?
People are not unfamiliar with baseball analogies, but in young people, these analogies have lost their meaning as new analogies have been coined and are more relatable.
The young generation often finds these analogies more funny than relatable as the meaning and perspective towards relationships have changed over time.
Wrapping up
Now that you know the four relationship bases, you can easily conclude at what stage your relationship is.
Also, despite every relationship being unique, you will be able to anticipate the next stage in your relationship by knowing these relationship bases. So, please use this knowledge to better understand your partner and your relationship with them.
Share this article on
Want to have a happier, healthier marriage?
If you feel disconnected or frustrated about the state of your marriage but want to avoid separation and/or divorce, the marriage.com course meant for married couples is an excellent resource to help you overcome the most challenging aspects of being married.
Learn More On This Topic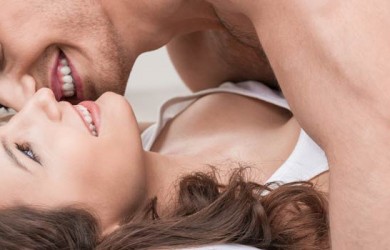 You May Also Like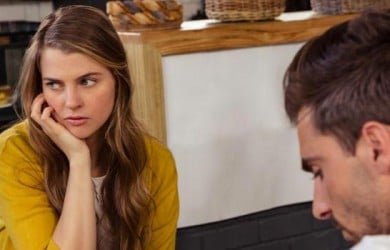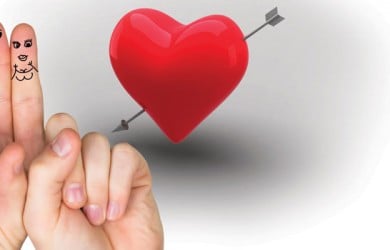 Popular Topics On Married Life