A Comprehensive Overview of All 25 Types of Sexualities
Sexuality is all about how people feel and show their romantic or sexual feelings. It's not just about being male or female, but a whole range of feelings and attractions.
Some people are attracted to the opposite gender, some to the same gender, and some to more than one gender. Everyone's journey is different, and that's okay.
As society becomes more accepting of all types of sexualities, we learn to understand and respect each other's differences. It's essential to be kind and open-minded, supporting everyone's right to love and be loved, no matter who they are. Inclusivity and compassion make our world a better place.
What is sexuality?
Sexuality refers to a complex and multifaceted aspect of human identity, encompassing an individual's sexual orientation, desires, attractions, and behaviors. It is an integral part of human nature and varies widely among individuals.
Sexuality can be categorized into different orientations, such as heterosexual, homosexual, bisexual, and asexual. It is not solely limited to physical attraction but also involves emotional and romantic connections.
Sexuality is deeply influenced by social, cultural, and psychological factors, and it can evolve over time. Embracing and understanding diverse sexualities is crucial for promoting inclusivity, respecting human rights, and fostering a society that celebrates the richness of human expression.
What are different types of sexualities: The 25 recognized forms
So, how many types of sexuality are there? Check out the fascinating world of 25 types of sexualities, ranging from heterosexuality to pansexuality and beyond. Know the richness of human attractions and identities.
1. Homosexuality
In the list of types of sexualities, homosexuality refers to a sexual orientation where individuals experience romantic and sexual attraction primarily or exclusively to people of the same gender. It is an inherent part of human diversity and has been widely accepted in many societies, promoting love and equality.
This book titled Queer Science provides a historical perspective on how scientific research on homosexuality has evolved over time and influenced societal attitudes.
2. Bisexuality
Bisexuality is a sexual orientation characterized by attraction and compatibility to both genders, typically encompassing emotional and physical connections with both males and females. Bisexual individuals have a unique perspective on love, breaking traditional gender norms and embracing fluidity in their relationships.
This research reviews the historical and cultural processes that produced the paradoxical conceivability of bisexuality
3. Pansexuality
Pansexuality is a sexual orientation where individuals are attracted to people regardless of their gender or gender identity. It acknowledges that love and attraction transcend traditional gender boundaries, embracing the full spectrum of human diversity and individuality.
4. Asexuality
When you ask, "What is the sexuality for liking nobody?" Asexuality is a sexual orientation wherein individuals experience little or no sexual attraction to others.
It is not a lack of emotional connection or love, but rather a distinct identity, representing a significant aspect of human diversity and challenging conventional notions of relationships.
5. Demisexuality
Demisexuality is a sexual orientation characterized by individuals only experiencing sexual attraction after forming a strong emotional bond with someone. Emotional intimacy is a crucial factor for demisexuals, making their approach to relationships unique and meaningful.
6. Polysexuality
Polysexuality is a sexual orientation where individuals are attracted to multiple genders, but not necessarily all genders. It acknowledges attraction beyond the binary of male and female, recognizing the diversity of gender identities and promoting inclusivity.
7. Graysexuality
Graysexuality, also known as gray-asexuality, describes individuals who experience limited or infrequent sexual attraction. It falls between asexuality and sexuality, representing a spectrum where individuals may occasionally feel sexual attraction but not as intensely or frequently as in the normative sense.
8. Queer
"Queer" is an umbrella term that historically referred to non-heterosexual individuals. It has evolved into a broader concept, embracing diverse sexual orientations, gender identities, and expressions. Some people use "queer" as a positive self-identifier, reclaiming it from its derogatory past, while others may prefer different terms.
9. Omnisexuality
Omnisexuality refers to a sexual orientation where individuals experience attraction to all genders, acknowledging and appreciating the diversity of gender identities and expressions. Omnisexual individuals embrace inclusivity and recognize the potential for meaningful connections with people regardless of their gender.
10. Skoliosexuality
Skoliosexuality is a sexual orientation characterized by an attraction to non-binary and genderqueer individuals. It recognizes the beauty and significance of gender diversity outside the traditional binary framework, fostering connections based on shared identity and mutual understanding.
11. Sapiosexuality
Sapiosexuality is a sexual orientation where individuals are primarily attracted to intelligence, mental prowess, and emotional depth in others. It emphasizes the significance of intellectual connection and stimulating conversations as a foundation for romantic and sexual relationships.
Check out this video to know what it means to be sapiosexual:
12. Androsexuality
Androsexuality is a sexual orientation wherein individuals experience attraction primarily to men, males, or masculinity. It acknowledges the diversity of gender and attraction preferences, emphasizing the significance of male traits in their romantic and sexual desires.
13. Gynesexuality:
Gynesexuality is a sexual orientation characterized by attraction primarily to women, females, or femininity. It acknowledges that attraction can be deeply rooted in specific gender qualities and fosters connections based on these preferences.
14. Lithosexuality
Lithosexuality, also known as akiosexuality, refers to individuals who experience romantic attraction but do not desire reciprocation or sexual involvement from their romantic partners. Emotional connections hold significance, while sexual interactions may be limited or absent.
15. Reciprosexual
Reciprosexual individuals experience sexual attraction only when they know the feeling is reciprocated by their partner. The presence of mutual desire is essential for their sexual interest, emphasizing communication and mutual consent in their relationships.
16. Autosexuality
Autosexuality is a sexual orientation where individuals primarily experience sexual attraction to themselves. It centers on self-love and self-pleasure, embracing a unique relationship with one's own body and desires.
17. Polyamory
Polyamory is a relationship structure where individuals have multiple consensual, ethical, and loving romantic partners simultaneously. It challenges the traditional monogamous model, emphasizing open communication, trust, and respect among all partners involved.
18. Monogamy
Monogamy is a relationship style where individuals commit exclusively to one romantic partner at a time. It is rooted in emotional and sexual fidelity, emphasizing trust, intimacy, and the development of a deep connection with a single person over an extended period.
19. Hypersexuality
Hypersexuality, also known as sex addiction or compulsive sexual behavior, is a condition characterized by an intense and uncontrollable preoccupation with sexual thoughts, fantasies, or behaviors. It can lead to distress and interfere with daily life and relationships.
20. Hyposexuality
Hyposexuality refers to a lower-than-average level of sexual desire or interest in sexual activities. It can be a temporary state caused by various factors or an enduring aspect of a person's sexuality.
21. Panromantic
Panromantic individuals experience romantic attraction to people regardless of their gender or gender identity. Romantic connections are not confined by traditional gender boundaries, promoting inclusivity and openness to diverse romantic relationships.
22. Heteroromantic
Heteroromantic individuals experience romantic attraction exclusively or primarily to individuals of the opposite gender. While their romantic interests are gender-specific, their sexual orientation may or may not align with this preference.
23. Homoromantic
Homoromantic individuals experience romantic attraction exclusively or primarily to individuals of the same gender. Their romantic interests are aligned with their sexual orientation, reflecting a consistent attraction to people of the same gender.
24. Biromantic
Biromantic individuals experience romantic attraction to individuals of both their own gender and other genders. This orientation acknowledges the capacity for romantic connections beyond traditional binary gender distinctions, embracing a spectrum of romantic interests.
25. Heterosexuality
Heterosexuality is a sexual orientation where individuals experience romantic and sexual attraction primarily to people of the opposite gender. It is one of the most common sexual orientations worldwide and has been prevalent throughout history.
Heterosexual relationships form the basis for traditional notions of marriage and family in many cultures, contributing to the diversity of human relationships and connections.
What are the different sexualities: Myths and misconceptions
Sometimes people believe things about types of sexual orientation that are not true.
For example, some think that who you like or love is a choice, but it's not. It's just a part of who you are.
Some also believe that only straight relationships are normal, but that's not true either.
There are different types of relationships, and they are all valid. Another misconception is that having sex means being promiscuous, but that's not always the case. Sex can be a healthy and consensual thing between adults who care about each other.
Lastly, thinking that sex should be perfect can create unrealistic expectations. It's important to learn and understand the truth about sexuality so we can be more accepting and respectful of others.
Common questions
Check out these further questions about sexuality that might help you understand the above-discussed terms better.
Can a person's sexuality change over time?
Yes, a person's sexuality can be fluid and may change over time due to various factors like life experiences, self-discovery, and personal growth. Some individuals may identify as having different sexual orientations at different stages of their lives.
What is the difference between sexual identity and sexual orientation?
Sexual identity refers to how an individual personally identifies their own sexuality, such as gay, straight, bisexual, or pansexual. Sexual orientation, on the other hand, describes the pattern of romantic or sexual attraction an individual has toward others.
How many types of sexualities are there today?
The recognition and categorization of sexualities have evolved, and while there is no exhaustive list, some commonly recognized sexual orientations include heterosexual, homosexual, bisexual, asexual, pansexual, and queer, among others.
What role does society play in defining sexuality?
Society plays a significant role in shaping perceptions and norms around sexuality. Social constructs, cultural beliefs, and prevailing attitudes influence how individuals understand and express their sexuality, sometimes leading to acceptance or stigmatization.
Are there any health risks specific to certain types of sexualities?
Some sexual behaviors may carry specific health risks. For instance, unprotected sexual activity can increase the risk of sexually transmitted infections (STIs).
It is essential for individuals of all sexual orientations to practice safe and consensual behaviors and seek regular healthcare check-ups. Specific health risks can vary depending on sexual practices and the partners involved.
Being more inclusive and understanding
This comprehensive overview sheds light on the diverse and multifaceted nature of human sexuality, encompassing 25 types of sexualities. Understanding and embracing this spectrum fosters empathy, inclusivity, and respect for individuals' unique identities.
As society continues to evolve, acknowledging the richness of different sexual orientations can lead to a more compassionate and accepting world where everyone's right to love and be loved is celebrated without judgment or prejudice.
Let this knowledge encourage open dialogue, education, and support for all individuals along their personal journey of self-discovery and fulfillment.
Share this article on
Want to have a happier, healthier marriage?
If you feel disconnected or frustrated about the state of your marriage but want to avoid separation and/or divorce, the marriage.com course meant for married couples is an excellent resource to help you overcome the most challenging aspects of being married.
Learn More On This Topic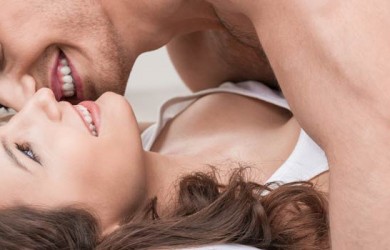 You May Also Like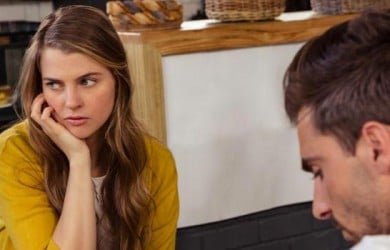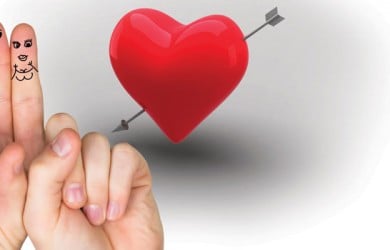 Popular Topics On Married Life