10 Signs Your Partner Is a Sexual Narcissist
You may have heard someone refer to another person as a narcissist, and perhaps you have even heard of narcissistic personality disorder.
Narcissistic personality disorder is a condition characterized by an extreme need for admiration and attention combined with arrogant, self-centered behavior.
In relationships, this may translate into the need for admiration in the form of sex. A sexual narcissist may display signs associated with a narcissistic personality disorder, and it can be helpful to know if you may be in a relationship with someone who has these traits.
What is a sexual narcissist?
They are someone who displays signs of sexual narcissistic personality disorder. More specifically, such a person has an extreme need for others to admire them for their sexual performance.
A person with this form of narcissism will have a grandiose sense of their own sexual abilities, and they have little empathy for the feelings of their partners when it comes to sex.
Finally, a sexual narcissist will be willing to exploit others to have their sexual needs met, and they feel entitled, meaning they feel their partners should comply with their sexual demands without question.
It is important to keep in mind that while sexual narcissism is not an official mental health diagnosis, it does demonstrate some features of narcissistic personality disorder.
This has been established through the development of the Sexual Narcissism Scale, which has been found to be a valid measure for predicting who might be a sexual narcissist.
One study found that the Sexual Narcissism Scale shows that sexual narcissism is a distinct category of narcissism and that people who score high on sexual narcissism are more likely to display sexual aggression.
Also Watch:

Is your partner a sexual narcissist?
If you feel you may be having sex with a narcissist, you may be starting to wonder if your partner has a sexual narcissistic personality disorder.
Since you are reading this article, you must have felt that you are in a relationship with one. The thought of it might be making you nervous, but if you have doubts, you must get them cleared.
To determine the answer to this question, there are some signs to look for in your partner, that we will be checking out in the following section.
10 Signs your partner may be a sexual narcissist
The following are listed ten signs of sexual narcissism.
If you notice these signs in your partner, maybe you should seek professional help to deal with this complex situation.
1. Your significant other ignores you after sex
Remember that a sexual narcissist receives validation and fulfills their need for admiration through sex. This means that after they have had sex, they have had their needs met and no longer need anything from you at that moment.
In the context of a long-term relationship, this means that post-sex behavior with a sexual narcissist may involve the narcissist leaving the room or even leaving the house instead of cuddling or engaging in post-sex conversation or connection.
This can also be a way of the narcissist withholding intimacy since the sex is only about the ego gratification the narcissist receives, instead of an intimate, emotional connection.
2. Your partner is repeatedly unfaithful
A sexual narcissist has a need to receive affirmation through sex. This means that a partner who is high in sexual narcissism may repeatedly stray from the relationship in order to seek out additional validation from other sexual partners.
When the narcissist cheats, he or she likely feels little remorse and will blame their partner for the infidelity instead of taking responsibility for the pain they have caused.
3. Sex is all about your partner's needs
Since narcissistic sex lacks empathy, if your partner is a sexual narcissist, your sex life will center on your partner's needs and desires.
Your partner may be fixated on their own fantasies and fetishes and will never ask you what you prefer to do sexually.
4. Your partner will make you feel guilty for expressing your needs
Another fact about narcissists and sex is that they will likely make you feel guilty for standing up for your needs or wants within the relationship.
They may tell you that you are being high maintenance if you express a sexual desire, or they might accuse you of being selfish if you do not give in to their demands.
5. Rejecting them sexually leads to emotional outbursts or even abuse
Rejecting a narcissist sexually is likely to result in an emotionally charged response since the sexual narcissist relies on sexual performance to inflate their self-esteem.
If you refuse to have sex with a narcissist or to give in to their sexual demands, they are likely to become hysterical with emotion or anger, and they may even manipulate you or force you into giving in to their demands.
6. Your partner is very charming
One reason that people can fall for a sexual narcissist is that they are so charming.
Your partner may be incredibly charismatic in order to win you over and manipulate you to participate in their sexual fantasies.
They may shower you with attention, gifts, and praise at the beginning of the relationship to reel you in, only for you to later find out that the sexual narcissist only cares about their own needs and cares very little about you.
7. Your significant other seems to be performing when you have sex
A person with a sexual narcissistic personality disorder has a strong need for approval from others, so you may find that they put on an award-winning performance during sex.
They may be fixated on their performance and frequently ask for the praise about how they have performed in bed.
Similarly, if they perceive any sort of criticism of their sexual performance or feel that they have not received the praise they deserve, they may become enraged.
8. Physical qualities, rather than emotional connection, are the focus of sex
Another key feature of sexual narcissism is that people with this trait will be focused on physical performance during sex, with no concern for emotional connection, vulnerability, or tenderness.
Given this fact, sexual narcissists expect both themselves and their partners to be physically perfect, and they have little tolerance for imperfections in physical appearance or performance during sex.
9. Your partner criticizes your sexual performance
A narcissist has a need to be superior to others in order to compensate for their own insecurities, so a sexual narcissist may criticize your performance in bed in order to make you feel inferior and gain greater control over you.
For instance, the sexual narcissist may tell you that your performance did not measure up and that you need to try harder to please them in bed next time.
This is important to them because part of what turns on a narcissist is being able to exert dominance over their partners during sex.
10. You feel that your entire life centers around serving the narcissist
If you are in a relationship with a sexual narcissist, you will likely feel as if you serve at their beck and call. You are expected to be available whenever they want to have sex, or they will react with anger or accuse you of being selfish.
They may also give you the cold shoulder or threaten to withhold affection if you are not available for them at all times.
Also Try: 

What Sexual Personality Are You Quiz
Narcissists and Sex
If your partner shows signs of sexual narcissism, keep in mind that this is not a diagnosis but rather a trait associated with a narcissistic personality disorder. That being said, narcissism, in general, is associated with abusive and aggressive sexual behaviors.
For example, one study found that narcissists who showed a strong need to be superior to their rivals were more likely to engage in sexually aggressive behaviors. This can make narcissistic sexual abuse an unfortunate reality.
Narcissism and sex addiction can also go hand-in-hand, as the narcissist's need to be admired via sex can lead them to constantly seek out sexual relationships.
After all, the need to affirm themselves has been found in the research to be the main reason that individuals with narcissism seek out sex. The extreme need for affirmation can lead to sex addiction.
What is important to understand is that narcissism tends to be associated with a need to be superior to others, and one way a person can achieve this is through sexual manipulation in relationships, as well as frequent sexual relationships to validate their superiority.
Given this fact, sex with a narcissist will be focused on the narcissist's needs, and the narcissistic sexual partner will come across as rather selfish.
Related Reading: 

How to Deal With a Narcissist in a Relationship?
Conclusion
If you are in a relationship with a sexual narcissist, you have probably picked up on narcissistic sexual behavior, such as lack of intimacy, ongoing infidelity, sexual manipulation, and a relationship that is based entirely on your partner's needs.
If this is the case, you have a right to a healthy relationship, and you have a right to stand up for your own desires. You may be able to seek therapy to help you learn ways to set healthy boundaries and recover from the emotional wounds of sex with a narcissist.
If your partner is willing to make changes and honor your boundaries, you may be able to improve the relationship. If not, ending the relationship may be the only option.
If you have been forced to have sex against your will at any time, understand that this is a crime that should be reported to authorities.
Share this article on
Want to have a happier, healthier marriage?
If you feel disconnected or frustrated about the state of your marriage but want to avoid separation and/or divorce, the marriage.com course meant for married couples is an excellent resource to help you overcome the most challenging aspects of being married.
More On This Topic
You May Also Like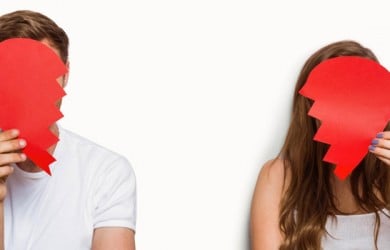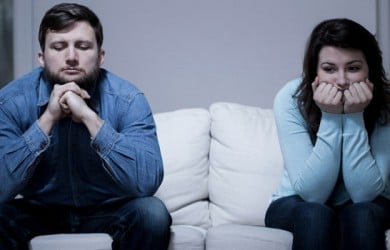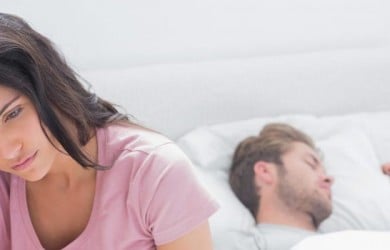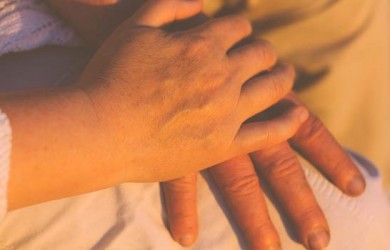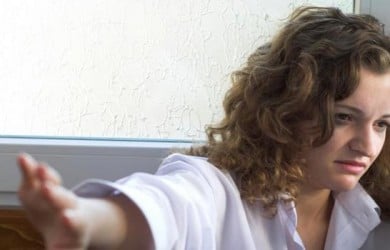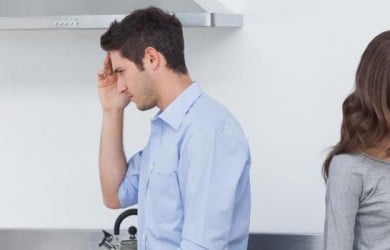 Popular Topics On Marriage Help