OCD and Sex: How OCD Can Impact Your Sex Life and How to deal
It can be tough enough trying to manage your OCD without also having to contend with complicated and sometimes frustrating sexual relationships, too.
However, it doesn't have to. While it may seem difficult at times to navigate the sexual landscape with obsessive-compulsive disorder (OCD), it is possible to do so successfully as long as you understand a few basic things first.
Let's learn a few things about OCD and sex, and how the two impact each other.
What is sexual OCD?
An OCD linked with sexual life can be defined as a chain of discomforting and pressurizing thoughts while having sex or getting intimate with your partner. Sexual OCD can become a huge obstruction in achieving sexual satisfaction and maintaining a healthy relationship over time.
In extreme cases, sexual OCD can make a person reluctant to get physically close to a spouse or partner leading to intimacy problems in a marriage or relationship.
Can OCD affect your sex life?
The short answer is yes, it can. Some people who struggle with OCD find that their symptoms interfere with their ability to engage in regular sexual activity.
OCD and sex can be a tricky combination because it can be difficult to balance the need for sexual desire with the desire for cleanliness and safety.
Sometimes this involves physical problems, such as pain or anxiety during intercourse.
Other times it may involve mental or emotional issues, such as insecurity or lack of desire. In any case, it's important to be aware of these potential problem areas so that you can take steps to deal with them if necessary.
Many people experience one or more of these problems at some point in their lives. Fortunately, they tend to go away on their own over time. However, some people develop more serious and persistent difficulties that are much harder to overcome.
5 symptoms of sexual OCD
OCD and sex can be confusing and difficult subjects for many people, especially if they've never dealt with it before. OCD intimacy issues can begin to develop early in life and they can affect men and women of any age.
Here are five common symptoms of sexual OCD that affect many people with this condition:
1. Fear of being rejected or criticized
This can include negative thoughts and feelings about a past sexual encounter or a fear of being unable to satisfy a partner.
2. Obsessive thoughts about cleanliness and grooming
This may include concerns about personal hygiene or sexually transmitted infections (STIs). This also may include fears of contracting an STI or becoming pregnant through casual sexual contact.
3. Inability to achieve an orgasm or satisfaction during sex
This can stem from a variety of causes, including performance anxiety, medication side effects, and physical problems such as pain or a compromised range of motion. OCD low sex drive can also be a cause of a lack of pleasure or satisfaction in sexual activity.
Related Reading: 

12 Tips on How to Keep Your Husband Sexually Satisfied
4. A preoccupation with sex
There's an unrealistic desire to be sexually active in general as often as possible. This can lead to problems both in the bedroom and in day-to-day life.
5. Sexual thoughts intruding into other areas of your life
These obsessions can make it difficult to focus on your work or concentrate at school. They may also cause you to feel ashamed or embarrassed. Besides, they are non-productive; you can't get any work done while thinking about sex all the time! Thus causing more stress and guilt.
Related Reading: 

15 Signs Your Twin Flame Is Thinking of You Sexually
10 tips to cope with sexual dysfunction if you have OCD
Sexual dysfunction can be a debilitating experience for anyone, but it can be especially difficult for those with OCD. Here are 10 tips to help cope with your sexual dysfunction and live a fulfilling life.
1. Discuss your sexual problems with your doctor or a therapist
Many patients with OCD struggle with sexual dysfunction, which can have a significant negative impact on their lives.
However, this problem can be overcome if you seek treatment. Talk to your doctor or a therapist about your sexual problems. Opt for couples therapy so that you can come up with a sexual OCD treatment plan that works for you.
2. Avoid compulsive behaviors
If you have OCD, you might be tempted to engage in certain compulsive behaviors that interfere with your sex life. For instance, you might use sex as a reward for completing tasks or rituals, which makes things more complicated for you in the long run.
Related Reading: 

Relationship Obsessive Compulsive Disorder-Signs and Treatment
Stopping a compulsion can be rough. It's mixed with lots of anxiety and fear. This video will guide you on how to stop compulsive behaviors:

3. Cut down on extra stresses in your life
If you are stressed out at work or at home, it can affect the quality of your sex life as well as your mental health in general. Reduce your stress levels by practicing breathing exercises, meditating, and finding ways to unwind after a long day.
This will help you manage your anxiety and improve your mood, which will in turn improve your sexual performance.
4. Practice relaxation techniques
Learning relaxation techniques can help you manage stress more effectively. Try things like meditation, yoga, deep breathing, and mindfulness exercises to help you reduce your anxiety and enhance your overall wellness.
This can make it easier to relax and focus on your OCD and sexuality, improving your sexual performance and your satisfaction with your partner.
5. Make time for you and your partner
One of the most important aspects of a healthy relationship is having quality time together as a couple. Set aside sometime every day to connect with your partner so that the two of you can enjoy each other's company without distractions.
This can improve your sexual intimacy and help you bond as a couple.
Related Reading: 

11 Ways to Spend Some Quality Time With Your Partner
6. Get adequate sleep
Sleep deprivation can make it difficult for you to function effectively throughout the day, which can lead to decreased sexual desire and performance. Try to make sure that you get at least 7-8 hours of sleep every night to help improve the quality of your sleep.
7. Eat healthy
Eating healthy foods like fresh fruits and vegetables can help you achieve better overall health and better sexual health. It can also improve your body's energy levels so that you can be more relaxed and have a greater desire for sexual activity.
In addition, a balanced diet can help prevent some types of sexual dysfunctions like erectile dysfunction and help your body recover from a sexual assault.
8. Avoid drugs and alcohol
Many substances like alcohol, tobacco, and recreational drugs can have a negative impact on your overall health as well as your sexual health.
Drinking too much alcohol can lead to a condition known as "alcohol use disorder" which can cause a variety of health problems and interfere with your ability to achieve and maintain an erection.
9. Avoid recreational sex
If at all possible, you should avoid engaging in casual sexual encounters with multiple partners as this can put you at greater risk for contracting sexually transmitted diseases and contributing to the spread of sexually transmitted infections in your community.
Related Reading: 

6 Casual Sex Encounter That Will Make You Think Twice
10. Get active
Regular exercise can help you maintain a healthy weight and promote good overall health, which can be beneficial for your sexual health as well. Try to get at least 30 minutes of physical activity every day to improve your fitness and prevent problems like premature ejaculation or erectile dysfunction.
Some relevant questions!
OCD and sex are two things that many people may not think about together, but for those with OCD, it can be a very big and concerning issue. Find more questions on OCD and sex below:
Can OCD cause problems with sex?
There is a lot of talk about the potential link between OCD and sex. OCD can be a root cause of problems in sexual functioning, while others feel that it is just a symptom of an underlying condition or disorder.
However, while there is clearly some overlap between the symptoms of OCD and intimacy, there is not currently any conclusive evidence to show that OCD causes these problems or that one always goes hand in hand with the other.
How do I stop intrusive thoughts during sex?
Sexual OCD thoughts are one of the most common symptoms of OCD but what are sexual intrusive thoughts? They are images that pop into your mind, often while you are engaged in other activities, which are totally inappropriate to the circumstances, and can cause a lot of distress and anxiety.
They can range from extreme violence to mild images of kissing someone that you have no interest in dating. Unfortunately, though, many people with OCD find that these thoughts are very difficult to control, and may even interfere with their ability to engage in sexual activity.
People with OCD can often find ways to manage their symptoms and keep these intrusive thoughts at bay during everyday life, but it becomes much more difficult when they are having sex.
They may have persistent thoughts that won't go away, or they may have difficulty controlling their actions when they start to get into an erotic frame of mind.
But it's important to remember that this doesn't mean that you have to stop having sex in order to overcome your OCD; it simply means that you need to find ways to cope with the problems that arise when your symptoms are triggered during sex.
For most people, the most effective way to deal with intrusive thoughts is by distracting themselves while they are having sex.
OCD and sex are not a good combination!
Your relationship is essential to your overall well-being and happiness, so it's important to take steps to ensure that your relationship is healthy and free of conflict and stress.
It's important to build a strong, supportive relationship with your partner by learning effective communication skills and listening to his or her needs as well.
OCD and sex addiction can be extremely destructive to a relationship, so you should do everything you can to help your partner to overcome these disorders and regain control of his or her life.
Share this article on
Want to have a happier, healthier marriage?
If you feel disconnected or frustrated about the state of your marriage but want to avoid separation and/or divorce, the marriage.com course meant for married couples is an excellent resource to help you overcome the most challenging aspects of being married.
More On This Topic
You May Also Like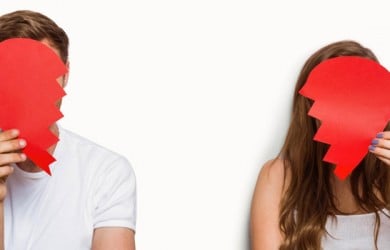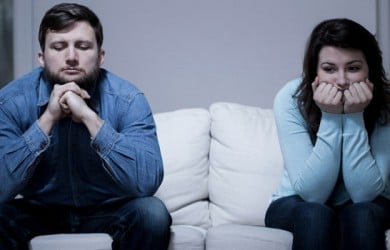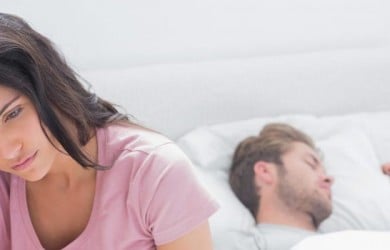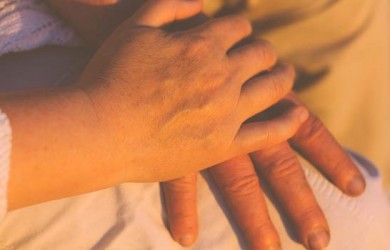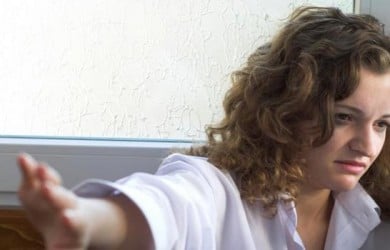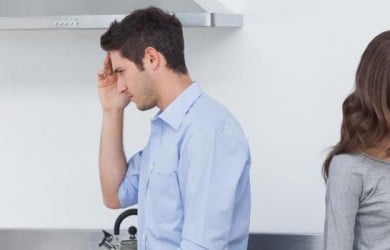 Popular Topics On Marriage Help