Separation and Divorce: The Impact on Couple, Kids & Extended Family
No one goes into a marriage expecting a divorce. Yet, it comes as a difficult decision and it is difficult to come to terms with such a life-changing decision.
Divorce is an emotionally fueled situation leading to a lot of changes. Change of any kind is hard and divorce, especially. Going through a separation and divorce means having to find strength and coping mechanisms while in a vulnerable state.
Read on to understand the effects of separation and divorce on family and begin to design a strategy on how to cope with marriage separation.
Consequences of divorce
Divorce is challenging because so many relationships are affected, ex-partners, kids, and extended family. However, although marriage separation with kids is an emotionally stressful event, it is possible to have a healthy breakup. Learning what factors contribute to adjustments can help speed up the process.
Separation and divorce impact on a couple
Effects of divorce on the couple require them to make quick adjustments to their role as a partner and a parent. The emotional effects of divorce on ex-partners can range from mild to severe. For ex-partners, divorce can be more or less damaging, depending, among other things, on their ability to be independent and rely on the support system they have.
Ex partners, after separation and divorce, can experience:
Increased unhappiness

Loneliness and distancing from close people

Lower productivity and focus

Anxiety and/or depression

Lowered self-esteem

Substance abuse

Feelings of anger, frustration and/or helplessness

Increased stress-related health problems
On the bright side, the effects can be temporary as long as you keep working on yourself and adapting to the situation. No challenge is impossible as long as you stay positive, take an active role in change, and be kind to yourself when things are difficult. Having professional help, you overcome separation, and divorce can help you go through it faster and with less short and long-term consequences.
Separation and divorce impact on kids
Although separation and divorce can be traumatic, it is not all that dark. Research shows that 2 years following a divorce, most children adjust well. Furthermore, children experience more problems when parents remain in high-conflict marriages instead of splitting up.
When kids are faced with their parents' divorce they can feel a wide range of emotions such as:
confusion

frustration

anxiety

sadness

fear

anger

and/or guilt
They might think it is their fault having heard their parents argue over them so many times. They might protest against the situation and start acting out.
You might notice they have withdrawn, their academic performance going down, or exhibiting any other problematic behaviors.
When divorce happens, there is a particular "divorce" in the parent-child relationship happening as well.
Kids in divorced homes, compared to intact families, receive less emotional support, financial assistance, practical help, affection, encouragement of social maturity, and warmth from their parents.
Since parents going through divorce are more exhausted, and stressed, it could happen that parental control and expression of love decrease.
Also watch: 7 Most Common Reasons for Divorce
There is no easy answer to the question "how divorce affects children's future relationships" since there are many factors at play that affect the results of the divorce. So far, kids whose parents divorced, compared to kids of intact families:
Tend to have less positive attitudes towards marriage and more positive attitudes towards divorce

Decreased commitment in romantic relationships which could lead to lower relationship quality

Increased approval of premarital sex, cohabitation, and divorce

Approval of marriage and childbearing

More likely to believe that marriage is not important before having children and are more likely to have a child out of wedlock

Increased permissive attitudes and behavior towards sexuality.
Although all of the consequences of divorce listed above are possible following a divorce, it doesn't mean staying together is the lesser of two evils. We mustn't forget the studies showing that marriage is only helpful for children's development when it's healthy.
Marital hostility is associated with increased aggression and disruptive behaviors in kids. Since there are ways of mitigating the impact divorce has on kids, divorce might be a better option when the marriage is high in conflict.
Separation and divorce impact on extended family
When we talk about family and divorce, we should take into account how wide of an effect it has. Divorce effects on families include extended family too.
When a couple separates, their family members often feel like they need to pick one side. They feel worried, confused, and scared.
It could be that they feel their loyalty will be tested and do not know how to balance between two sides. Most likely, they desire not to cut ties with anyone.
For sure, when divorce happens, the extended family also wonders how to cope with marriage separation of their close ones.
The effects of divorce on adults, in this case, could trickle down to the kids as well. If some of the extended family shows judgment towards one of the parents, kids could pick up on this.
It could reinforce the divorce effect on kids, making them feel confused and thinking they need to pick one side.
Knowing how divorce affects families and kids, we can ponder the effects of divorce on society. Due to the negative effects of divorce on adults, we see the impact on the workplace.
Employees going through separation and divorce tend to be absent more and could show lower productivity and poorer performance due to divorce stress.
How to decrease divorce impact on the family
No doubt about marriage separation with kids is also burdening compared to a separation of marriage without kids. You can stop being partners, but you can't stop being parents.
Thankfully, research on the causes and effects of divorce has produced important information on risk and protective factors for children's wellbeing and post-divorce adjustments.
Among risk factors, we find lessened parental support and control, loss of contact with either parent, a reduction in the child's standard of living, the most important one – continued conflict between the parents.
The way parents approach conflict resolution has a significant part in the child adjustment post-divorce.
On the other hand, if you are asking how to deal with marriage separation, check out the protective factors.
Those include positive and competent parenting, close relationships with siblings and grandparents, working with a therapist, joint physical custody, and reduced conflict between the parents.
When asking for strategies on how to deal with separation, start by being kind to yourself. You can't pour from an empty cup. What can you do to help yourself first?
When you are ready to assist them in processing their emotions, encourage kids to talk and share their feelings. Listen and don't push them into resolving the emotional conflict right away.
Allow them to express emotions without time restrictions.
This sends them a message that their feelings are important, valid, and matter.
Considering that for kids, it is best to keep the relationship with both parents, don't blame or badmouth your ex in front of them. Whenever possible, encourage them to view both parents positively.
This too shall pass.
In the search for the answer on how to deal with a separation in marriage, start by understanding the factors contributing to the success of adjusting to separation and divorce. Identifying the risk and protective key factors illuminate potential areas for intervention.
There are programs developed to address the factors to ultimately help the child and the family overcome separation and divorce effects. One of the best ways to find strategies to overcome separation and divorce is to find a professional.
Both kids and parents can benefit from working with a psychologist.
The end of a marriage usually unleashes an emotional hell storm. The couple goes through fear, anxiety, stress, grief, and many other feelings. Those can impair their ability to parent as they did before the divorce.
The psychological effects of separation and divorce can be mitigated if parents keep the conflict low after divorce, encourage kids to talk and share emotions, support and control them when needed and stimulate close contact with both parents.
It is important to understand the reasons for divorce, whether or not it is the right step.
Separation and divorce is a huge step. Therefore, the couple needs to give several thoughts before taking a huge step.
In the video below, Michelle Rozen contemplates how couples don't take the time necessary to determine if divorce is the right option. It is important to diffuse conflicts and encourage conversations to make the situation stress free.
Learning how to do this in a high-stress situation like separation and divorce gets easier with help. Social and professional support is essential. So, don't hesitate to reach out.
Share this article on
Want to have a happier, healthier marriage?
If you feel disconnected or frustrated about the state of your marriage but want to avoid separation and/or divorce, the marriage.com course meant for married couples is an excellent resource to help you overcome the most challenging aspects of being married.
Learn More On This Topic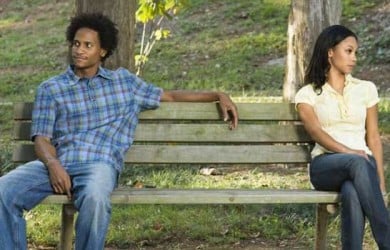 You May Also Like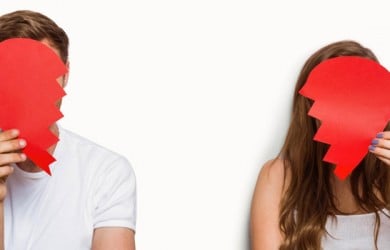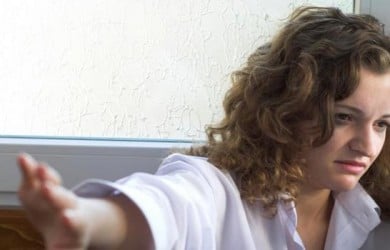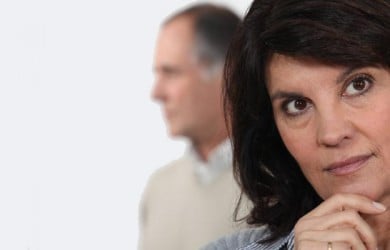 Popular Topics On Marriage Help