How Much Does Your Partner's Spending Habits Impact You?
Most of us desire to be in a complementary relationship—one in which our partners bring out the best of us.
This could mean your health, attitude, along with other manners of personal growth. Without question, money and spending habits play a huge role in our relationships too. Lexington Law's study confirms it.
And because money is such a vital part of your relationship, it also is one of the top causes of friction between couples.
How does money affect relationships?
The study points out that when one and five couples get into an argument, at least half of the time spent arguing is over money or bad spending habits. Frequent conflict about this subject adds stress to the relationship. This strain builds up over time, erupting into resentment or a breakup.
Since money is a huge part of your relationship, you must analyze how having a partner influences your and your partner's spending habits.
Among the surveyed couples:
In 1/3rd of couples one partner influenced the other to spend less
In this manner, having a partner is beneficial to your bank account. Sometimes, the people in these relationships have a higher sense of well-being—if they know that their partner is more responsible with their money.
Do you influence your partner's spending habits or do they affect you? Which way if you motivate each other to spend less, that is great for your finances
18 % claimed that their partner influenced them to spend more
Only 18 percent of these couples claim that their partner has a negative influence on their bank account. Unfortunately, the couples that felt like their partner wasn't responsible with money, felt less committed to the relationship.
If your partner spends more and encourages you to do the same, this is how your partner's spending habits affect your relationship.
In 32 % of couples, partners don't influence each other's spending
A closer look at this stat reveals that those in the 45+ age category reported that they felt the least influence. Mature couples have good knowledge of how married couples should split finances.
5 signs that mismatched spending habits are a danger to your relationship
While deciding whether or how to fix spending habits, here are 5 warning signs to indicate that spending habits, when not aligned between a couple, can cause a lot of trouble.
Constant financial conflicts: Regular arguments or disagreements about money matters indicate potential danger. Different spending habits can lead to clashes over budgeting, saving, and financial priorities, causing strain on the relationship.
Secretive or hidden finances: When one partner keeps their spending habits or debts concealed, it erodes trust and can lead to resentment. Lack of transparency in financial matters can create a rift in the relationship.
Financial power struggles: A power imbalance in financial decision-making, where one partner controls the majority of the money or restricts the other's access, can breed resentment and feelings of inequality, harming the overall relationship dynamics.
Mounting debt and financial stress: If one partner consistently accumulates excessive debt or faces financial hardships due to reckless spending habits, it can cause significant stress and strain on the relationship's stability and future plans.
Incompatible financial goals: When partners have drastically different financial goals, such as one prioritizing long-term savings while the other prefers indulgent spending, it can create a significant disconnect and hinder the couple's ability to plan and build a secure financial future together.
5 ways your partner's spending habits influence you
Here are 5 ways your partner's spending habits can influence you and can make you wonder how to have better spending habits.
Financial stress: Your partner's spending habits can cause financial stress in your relationship. If your partner is a big spender and you are a saver, it can lead to arguments and disagreements about money.
Debt: If your partner has a lot of debt, it can affect your credit score and make it harder for you to get loans or credit cards in the future.
Lifestyle: Your partner's spending habits can also affect your lifestyle. If your partner likes to spend money on expensive things like vacations or designer clothes, it can put pressure on you to keep up with their spending habits.
Saving: If your partner is not a good saver, it can make it harder for you to save money for the future.
Goals: Your partner's spending habits can also affect your long-term financial goals. If you have different ideas about how to spend and save money, it can be difficult to work together towards common goals.
5 tips to address different spending habits in your relationship
Here are 5 tips to address different spending habits in your relationship:
Make a date out of it: Turning the conversation into a date makes it a less daunting task to take on. This is a good tip for discussing your partner's spending habits.
Create a budget: It's the best tip on how to control your spending habits. Consider how much you're comfortable spending, how much you want to save, and what you want to save and spend. Talk to your partner about what's realistic for them and create a budget.
Examine your own spending habits: Before wondering how to stop spending habits and addressing your partner's spending habits, examine your own spending habits. Maybe it's you who needs to wonder how to change spending habits.
Be honest about your financial status early on: Just like sharing expenses in a relationship is not a bad thing, being honest about credit card debt or student loans with someone you trust can also be more beneficial in the long run. Financial communication is important!
Trust each other: This is one tip on how to manage expenses as a couple. If you love and trust your partner enough to move in with them, you have to trust they'll understand the types of financial situations that make you uncomfortable.
Additional questions
Here are some additional questions referring to the matter of unsynced spending habits of partners in a relationship or marriage.
What to do if you and your partner have different spending habits?
How to control spending habits for your partner and yourself?
To address different spending habits in your relationship, it's crucial to follow these five tips. Firstly, be open and honest about your financial status from the beginning to establish trust. Have open discussions about your options and create a budget together.
Tie your spending or saving actions to a shared goal, such as a dream vacation or buying a house, to foster unity and motivation. Practice the art of compromise, finding a middle ground for both partners.
Lastly, establish common ground and set boundaries that bring happiness to both parties, ensuring that your financial decisions align with your agreed-upon limits.
Here's an informative video to watch if your partner spends too much money:

How much do finances matter in a relationship?
Finances matter in a relationship because of the expectations that come with it and because of the way it dictates not only what you can do with your life but what your limitations are as a couple.
And if you ever decide to join financial forces, sometimes individual wants are subsumed by what's best for both of you.
For a financially sound future together
Money plays a significant role in your relationship and how you handle money. But just because this is the case, doesn't mean you must always bicker back and forth about money with your loved one. Unsolved stress can result in a broken relationship.
But if you're transparent about your own and your partner's spending habits and maintain proper communication regarding healthy spending habits, you'll learn more about your own spending habits and forge a stronger bond together.
Share this article on
Want to have a happier, healthier marriage?
If you feel disconnected or frustrated about the state of your marriage but want to avoid separation and/or divorce, the marriage.com course meant for married couples is an excellent resource to help you overcome the most challenging aspects of being married.
You May Also Like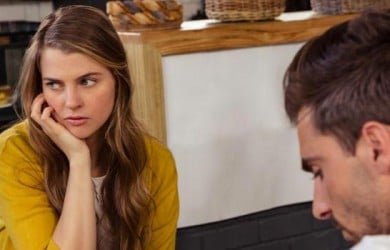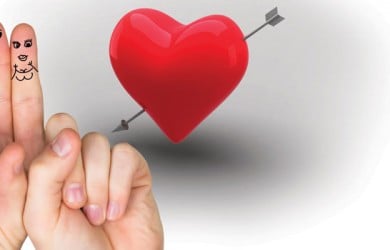 Popular Topics On Married Life